Also check out the Top 10 Things TO do in Jasper, Alberta.
1. Arrive on a budget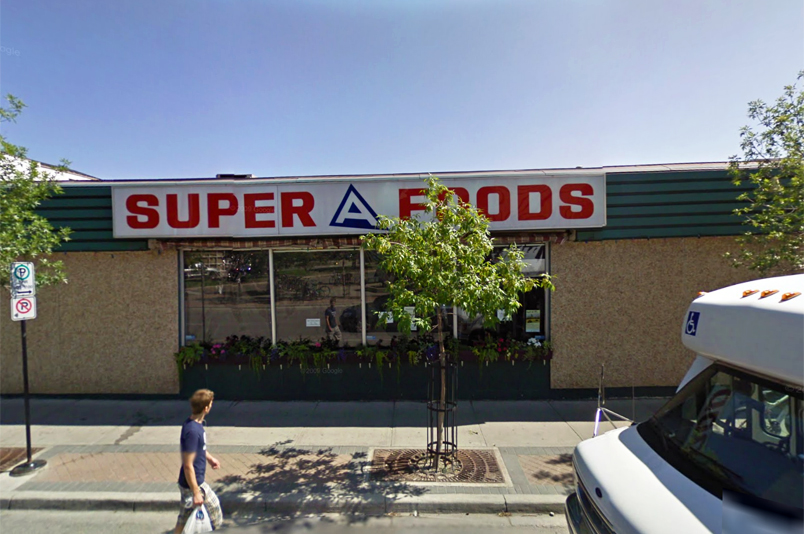 Jasper is one hell of a place, but it will cost you! As with any place, if you live a cushioned lifestyle, luxury will cost you. But, Jasper doesn't have to be expensive. Hostels are affordable and a good way to help you save your cash for a local tour or attraction. Try hitting the local grocery store on Patricia Street, and cooking your own food, or renting a bike instead of cabbing around. It is also possible to find some cheaper eats around town. Jasper can be an expensive town, but if you do it right, you will be able to afford it.
2. Get a Haircut
(Ladies) If you've spent the last four months lost in the wilderness, and you are in desperate need of a good haircut… then by all means, go ahead. However, if you're just stopping through, or are not here for more than a couple of weeks, I would advise you to wait until you get home. The hairdressers here are just as skilled as the rest, but they must also be living in mountain-side mansions. My (female) friend paid $70 for a simple cut, but hey–at least it looked good!
3. Walk alone in the Woods
Just a word of warning, Jasper is a mountain town, and mountain towns come with mountain wildlife. This includes bears, wolves, mountain lions and even elk. There are warning signs all over town and park, urging people to watch out for bears, and not to feed them (or leave food out). One afternoon my friend and I heard loud screams coming from the woods, and only hoped that the people were joking around! But in all seriousness, hiking is an absolute pleasure in Jasper, hike in a group or with a friend and you'll be perfectly fine.
4. Light an Open Flame
Not only is it dangerous to spark an open flame in a wooded area, it is even illegal at certain times of the year. Advisories for forest-fire levels are posted all over the park, and throughout town. Violators will be prosecuted, and these things are not taken lightly. Jasper has a great forest fire prevention program in which they systematically light controlled fires throughout the park, to kill of dry materials and avoid uncontrolled out breaks. All it takes is one forgotten fire pit, or one flicked cigarette butt, and the whole town could be in danger. Think twice, don't melt that ice!
5. Miss the Opportunity to Ride the Tram Way
Sadly, I missed this myself. It was no fault of my own; the Tram Way was closed during my visit, but I still regret missing the opportunity to see Jasper from a bird's eye view. The Tram Way picks you up at the mountain's base, and lifts you up to the mountain's peak. Jasper Tramway is the longest and highest guided aerial tramway in Canada, and the only guided aerial rope-way in the Canadian Rockies. Tickets are about $30 per person, and include a two way ride, and 360 degree mountain eye candy. Standing at the highest point, visitors are provided with unprecedented views of the six mountain ranges glacial fed lakes, the braided Athabasca river, and the town of Jasper itself. Want the world's greatest job? You can get employed here during the high season, and find cheap accommodations in town, or at the HI Hostel just at the bottom of the Tramway.
6. Forget to Drive down the Columbia Icefields Highway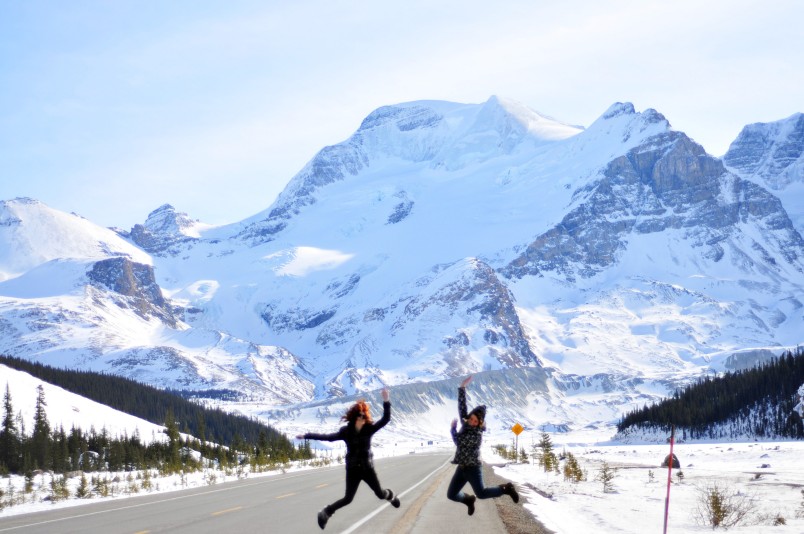 Renting a car in Jasper may lighten your wallet, but it will be well worth your while. Head South, on the Columbia Icefields highway, and you will soon be caught up in the most memorable road trip of your life time. It is easy to drive all the way to Banff, or just spend a few hours exploring all the road side attractions, like frozen/thundering waterfalls or an enormous glacier. Mountain-goats-a-plenty; there will be no room for boredom in your day if you take advantage of the Columbia Icefields close quarters. You can rent with Avis for about $150/day
7. Pick up your own Alcohol

Do not pick up your own Alcohol in Jasper, Alberta. Keep your butt snuggled up by that toasty fire, or keep enjoying your (illegal) bonfire with your friends… Jasper has an amazing alcohol delivery program at their very own Liquor Lodge! Dial the number, tell them your poison, and start the count-down to your Mountain-buzz. Not only will they deliver it right to your door step, be that a cabin in the woods (town range) or right downtown, they provide portable payment systems for debit and credit or simply take cash. An added benefit to those female travelers like myself, (according to my best friend) hot snow boarders will hand-deliver you cheap beer–score!
8. Think that Jasper is only for skiers and snowboarders
Yeah, there may be a lot of them here, but Jasper is not a town solely for skiers and snowboarders. You will definitely be surrounded by them, but there are plenty of things to do for those who are not vertically (and snowily?) inclined. Hike down a public trail, try your hand at ice-fishing, cozy up at a cafe in town, or simply just enjoy the beautiful scenery. Jasper has a little something for every one.
9. Forget Your Bug Spray
This is a general problem in the North, not only Jasper. Black flies and mosquitoes can be pretty vicious in the summer season, leaving no man, or woman, un-tasted. They will find your hostel, cabin or camp site, and they will get a good bite/blood-sucking in! You can avoid these pesky visitors by always applying bug spray or repellent. Of course, you can avoid them altogether by visiting Jasper in the winter, like it was meant to be seen.
10. Forget to Come Back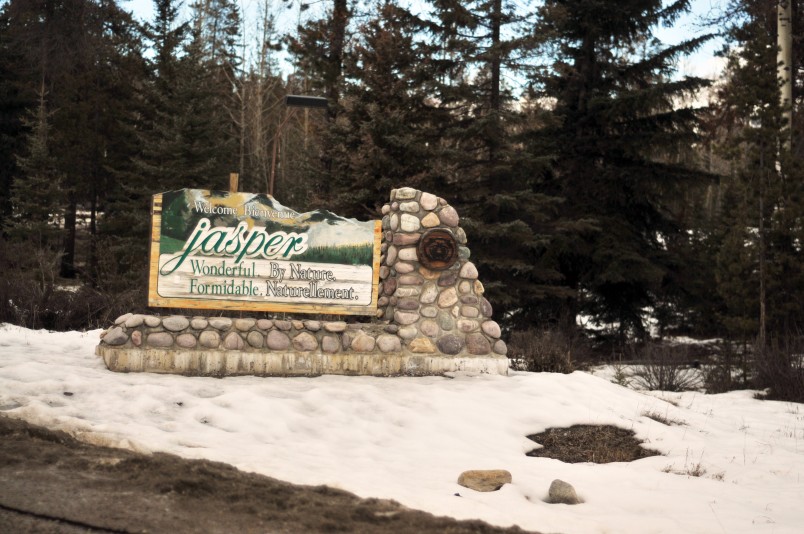 How could you? With Jasper's punched-in-the-gut-feeling views and mountain atmosphere, you'll find yourself planning your return before you even leave. Next time, try to arrive during the opposite season; if you came in winter, try summer.. vice versa. You will not be disappointed with your return!
I hope this list didn't come off as negative, Jasper is a wonderful place! I fully recommend a visit to you, and I will most definitely return there myself. Jasper can be entirely affordable as long as you do it right, and there is no reason to go over budget. Enjoy your trip! Also check out the Top 10 Things TO do in Jasper, Alberta.