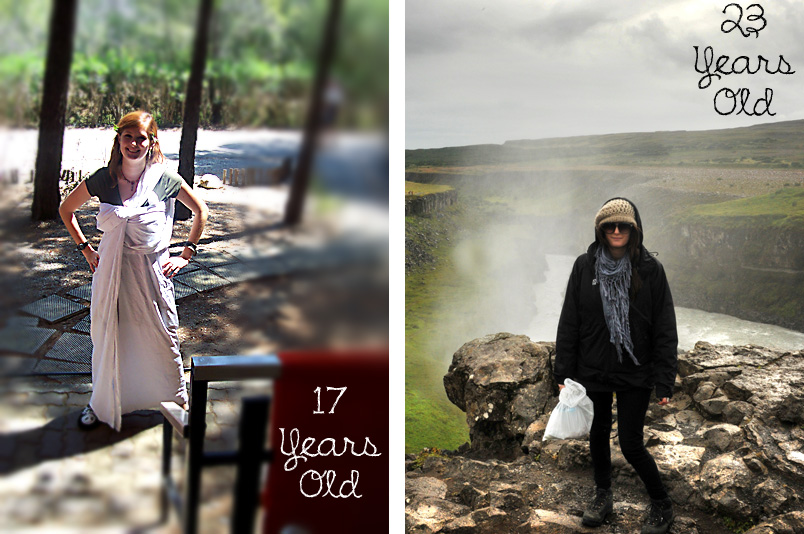 I didn't travel for the first time until I was seventeen years old. I was a newbie, and I was heading off into the world alone.
There are a number of bad habits that I developed during my early stages of traveling, that I feared would never go away.
Luckily, things have made a change for the better and I have an entirely new style of travel. Here are a few of those changes, as well as some changes that you can make yourself.

1. Luggage
Stick to one bag, whether that be a suitcase or a backpack. You can purchase both to keep at home, and then choose which one to use according to your particular trip.
Take a roller suitcase when you are going on a short trip that doesn't involve a lot of walking. It will be easier on your back and you won't be so sore at the end of the trip.
Take a backpack when you are going on a longer trip that involves more walking. It's easier to carry the bag on your back, rather than pull it over cobblestones or mud.
2. Packing
Pack once, remove 50%, and pack again. Less is always better when it comes to packing, and it can take awhile to learn to downsize.
It's good to pack for a week, and do laundry as often as possible. You can always purchase an extra article or two during your travels, as long as it doesn't weigh you down. The more you pack, the heavier your bag will be.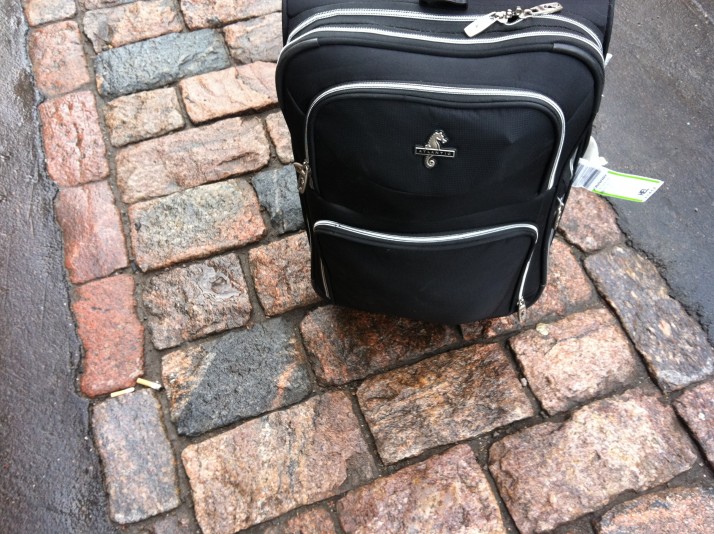 3. Travel Insurance
First of all, you need to be smart and actually get travel insurance. What if you catch an illness or lose your laptop?
Plan ahead, figure out how many trips you think you'll take over the span of a year, and choose your insurance based on that. Go for the single trip insurance if you're traveling two or less times, or go with the annual insurance if you're traveling three or more times.
4. Souvenir Shopping
If you're going to buy souvenirs for friends and family, give yourself a budget. It's easy to get carried away when you find things that you think someone will love. You might end up blowing your entire budget on one piece, and then spend even more.
Try making your own souvenirs, or collecting a few natural items. You could pick up a few stones and paint the country flag on them. You could gather some shells from the beach, or turn your photos into gifts (shirt, mug, calendar). Be creative, spend less.
5. Adventures
You should take at least one big adventure on each trip. Going somewhere that you wouldn't expect to be adventurous? Seek it out. Boring Geography? Head to the water, or the skies. Landlocked? Head to the mountains, or closest forest.
Plan trips to rugged countries and those known for their adventurous activities. Plan ahead and do research on what's available to you.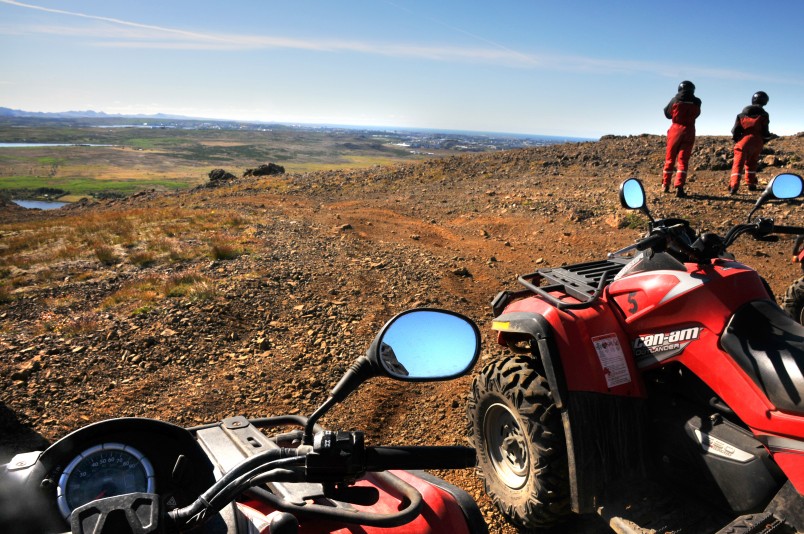 6. Transportation
Don't stick to cars and airplanes. Sure, these can get you where you want to go, but try to get yourself off the beaten path. Hop on a train through the outback, or a boat down a secluded river.
There are plenty of options in transportation, so don't limit yourself to the road that society tells us to follow… both metaphorically and literally.
7. Photography
Always take a camera with you, no matter what you're doing. Traveling will inspire any amateur photographer to become a professional.
Photograph everything that you see, from your own angle. If everyone is shooting from below, try finding something to stand on, and catching it with a new view.
Photography is about an interesting subject and a unique perspective. Let travel make you become a better photographer.
8. Countries
If you've only done the Europe thing or the Caribbean thing–don't worry–there's still time.
Go buy yourself a ticket to somewhere a little more exotic and a little less safe. I'm not telling you to zip off to the Congo or to trek into the back jungles of Papua New Guinea, but you could challenge yourself a little more.
Great countries for beginners are Iceland, Turkey and Australia. These are places that are geologically thrilling, culturally shocking and actively stimulating, all with the comforts of the lifestyle and amenities that you are used to at home.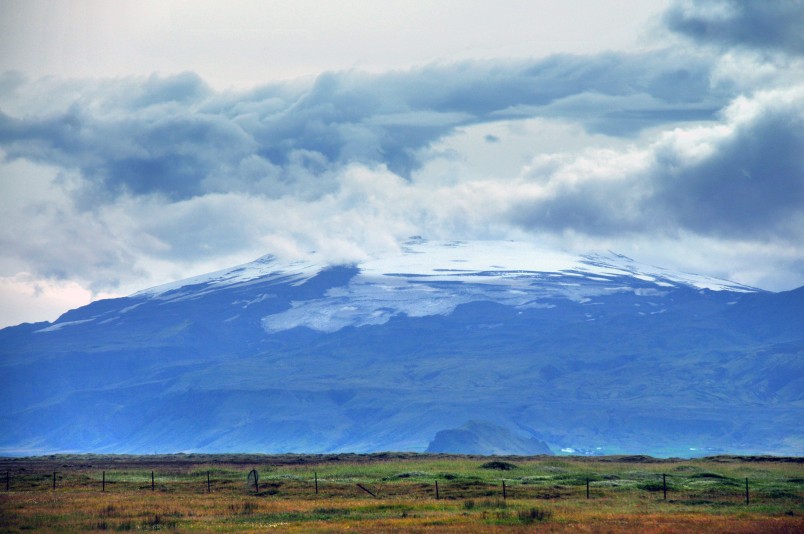 9. Spending
It's okay to spend a little bit on money while traveling. You've worked hard to save up for this trip, and you deserve to have a good time.
Spend your money on the things that you are going to remember, not the little material items that will become lost or thrown away over the years.
Give yourself a budget, and limit yourself on meaningless shopping trips.
10. General Interest
What sets a traveler apart from a tourist is the general interest.
A tourist wants to check off each location from their bucket list, and make their Facebook friends jealous. A traveler wants to experience each new destination and truly learn about the local cultures and traditions.
Make an effort to spend more time thinking about travel, and don't let yourself become a tourist.

1. Luggage
I used to travel strictly with suitcases–and big ones. I had the whole bag lady thing going on, and they always slowed me down.
After I downsized (in numbers, not really size), I still had a horrible leopard print suitcase. I'm not even sure what I was thinking when I bought it.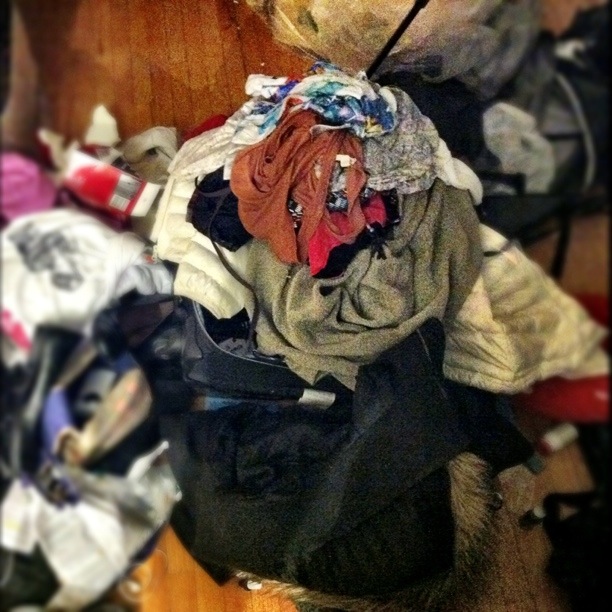 2. Packing
Packing was a nightmare for me. I basically just transplanted my entire closet into my many suitcases.
I'd always pack enough clothes for at least two weeks, and usually more on top of that.
I was also terrible at organizing. Sometimes I didn't even fold the clothes, I'd simply just toss them all in on top of eachother.
3. Travel Insurance
I wasn't traveling very often, so I would only get single trip travel insurance, when I needed it. If I was only traveling once a year, it was the best way to go.
It was also good because I could customize how long I wanted the insurance to last. Whether it was a few months or a quick week, it was great to be covered for just enough time.
4. Souvenir Shopping
I had to get a unique souvenir for every single one of my friends and family. If I realized that I had missed someone on the list before leaving, I would become stressed and rush to find them something appropriate.
Spending $5 on each person might not have been so bad, but I would often spend $30 or more on each person, and this really added up. Souvenir shopping at this rate made my wallet empty and my suitcases engorged.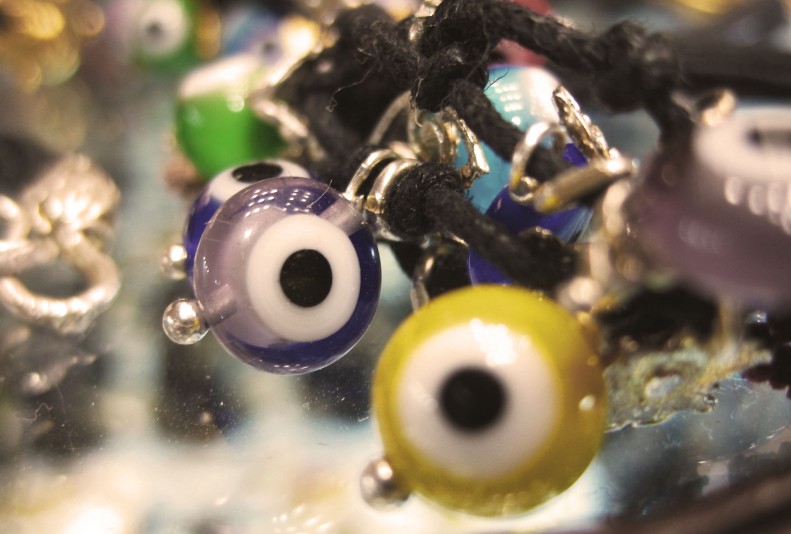 5. Adventures
For my first few years of travels, I didn't really do a lot of adventurous things. I mean–I had a great time and lots of fun–but I never did anything that would give me an adrenaline rush.
I stuck to what was safe, and didn't partake in any extreme sports or activities.
6. Transportation
My first real travels were by car, with my parents. Second came flights, but I never ventured anywhere outside of that.
It was a bit boring to stay on the beaten path, and I always wondered what laid to be discovered just off that path.
7. Photography
I've ALWAYS had a camera with me, I never left the house without one. However, I wouldn't use my first digital camera now if you paid me (some tacky old Kodak digital).
Just like my travels, my cameras evolved over the years. Although, I do miss shooting with film…
8. Countries
The first country that I ever visited was the United States. Boring (no offence, but I can pretty much see Ohio from my house).
The next few countries were safe. Italy. Germany. England. Not very exotic. I needed to get outside of my comfort zone.
9. Spending
Most of my spending was done on souvenirs, but I would spend hundreds of dollars on each trip. When I could have been saving for more trips, or interesting activities, I was frittering my money away on trivial shopping.
The positive aspect is that I earned all of my own money by working hard, so at least I knew the value of a dollar. I was happy enough with my purchases at the time, and liked to fill my bedroom up with little travel trinkets.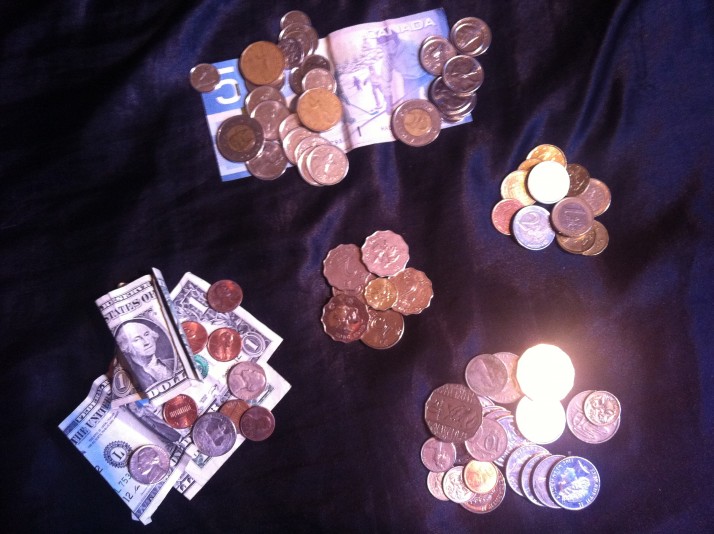 10. General Interest
I always had a general interest in traveling, but not enough to make the effort to do it. My parents never took me on overseas trips, and I didn't go out of my way to make that happen.
I always had interest in geography, geology, photography and culture.. it just took me a few years to figure out that traveling rounded my hobbies out perfectly.

1. Luggage
I now travel with a single backpack. I can carry it on the airplane, it helps me pack less, it's comfortable and makes for easier mobility.
Sometimes I travel with a small carry-on roller suitcase, which is also quite convenient. I bring this along if I know that I won't be doing a lot of walking on my travels.
It's definitely nicer to travel with less luggage.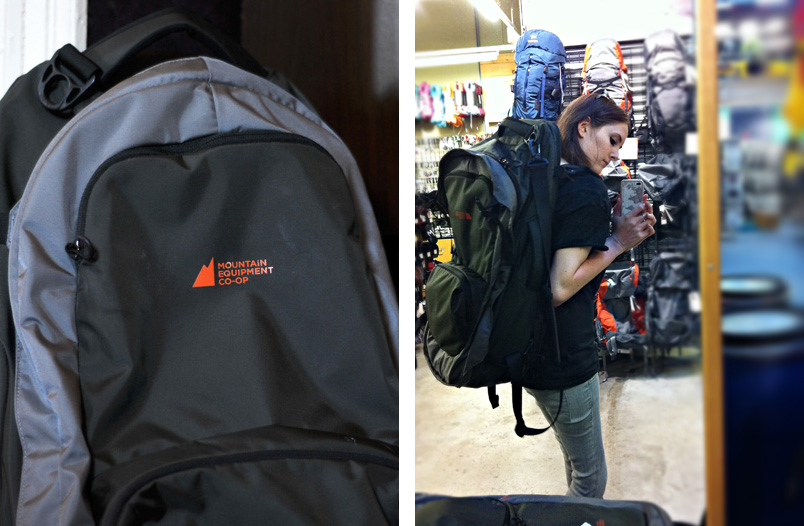 2. Packing
I have to admit, that every once in awhile I still pack incorrectly. I usually end up with at least a few things that I don't really need, but I'm certainly improving.
In general, I'm a pretty good packer. I like to live by the rule "pack once, take away 50%, and pack again". When you're lugging a backpack around for weeks at a time, it becomes easier to do more laundry than have those few extra shirts.
3. Travel Insurance
I travel a lot more than I ever used to, so it is necessary to be covered for longer periods of time and more frequently.
I do this buy purchasing annual travel insurance. It's great because I don't have to worry about purchasing it before each trip, and I always have my card with me.
I'd definitely recommend this for anyone that travels more than three times per year.
4. Souvenir Shopping
All of my trips so far this year have been generally souvenir-free. I finally gave up on the notion that my friends and family need some little trinket from every destination that I visit, because I visit too many destination.
If I see something that really jumps out at me, I'll grab it. This means that I might grab one thing from one country, and something from another. No more baggage weight increases, or worrying if I forgot so-and-so.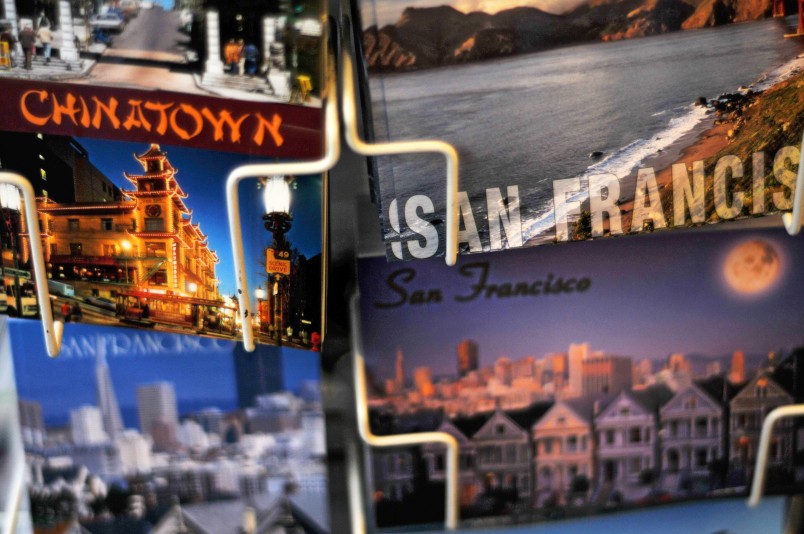 5. Adventures
I now travel strictly for the adventure and adrenaline. I search for the activities that scare me, and hunt out the things that intrigue me.
I choose countries based on adventurous opportunities and plan trips around them. Adventure is now one of the main reasons that I travel.
6. Transportation
I still travel by car, but I go on week or month-long roadtrips, rather than a couple days with the parents.
I still travel by plane, but I head to unique destinations that are off the beaten path.
Now I travel to find new and fun ways to travel. I spent 11 days traveling across Canada by train, and plan to conquer all of the amazing train journeys of the world. I take boat and ferry trips to hidden destinations, and uncomfortable bus trips through rugged terrain.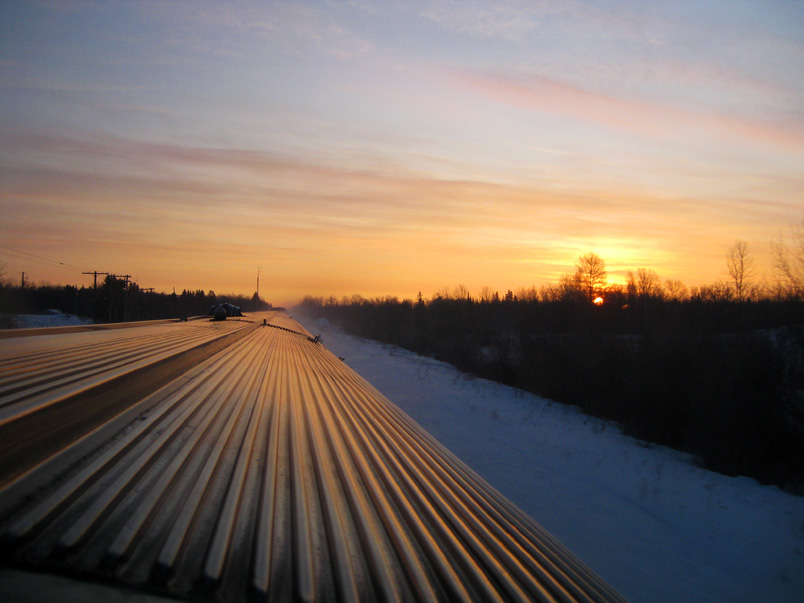 7. Photography
My photography improved immensely between age 14 and age 24, and I have travel to thank for that. Traveling inspired me to take more photos, and work toward creating more beautiful images.
Over a span of 10 years, I started my own photography business and earned a living at doing what I loved. I took the focus off weddings and events, and currently focus on travel photography.
8. Countries
After the "safe" countries, my next new country was Trinidad & Tobago. It was unlike anywhere I had ever been before, and I was completely outside of my comfort zone.
To this day I still make return trips to Trinidad, because it is the place that turned me on to experiencing new things and taking travel "risks".
I now choose to travel to countries that are going to challenge me and take me outside of my comfort zone.
9. Spending
I can now go on a trip without spending a cent. Yes, I may go on press trips where my expenses are covered, but this shows that I no longer go shopping or stock up on souvenirs.
It feels good to return home from a trip without being broke and overloaded on useless junk.
10. General Interest
Travel has become my obsession, and I don't use that word lightly. I eat, drink and sleep travel, and often dream about it through the night.
I work to travel, I write about travel and travel drives just about everything I do.
Aside from travel, I also have an obsession with maps. They covers the walls of my bedroom, I collect them, and I even have a world map tattooed on my wrist.
I love all things maps and travel.