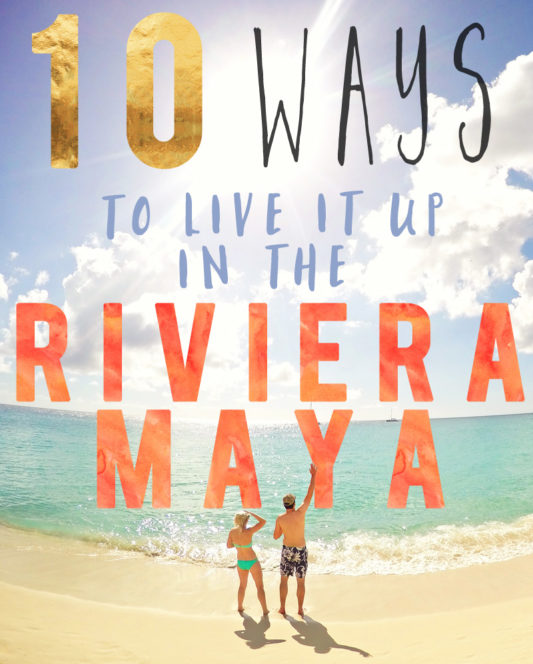 The Riviera Maya is arguably the most luxurious region of Mexico, and one of the best places to visit in the world if you're hoping to really live it up, and indulge in the finer things of life.
The region can certainly be visited on a budget, but why tease yourself when you're surrounded by the very best?
Here are 10 ways to live it up in the Riviera Maya:
10. Take a Sunset Champagne Catamaran Cruise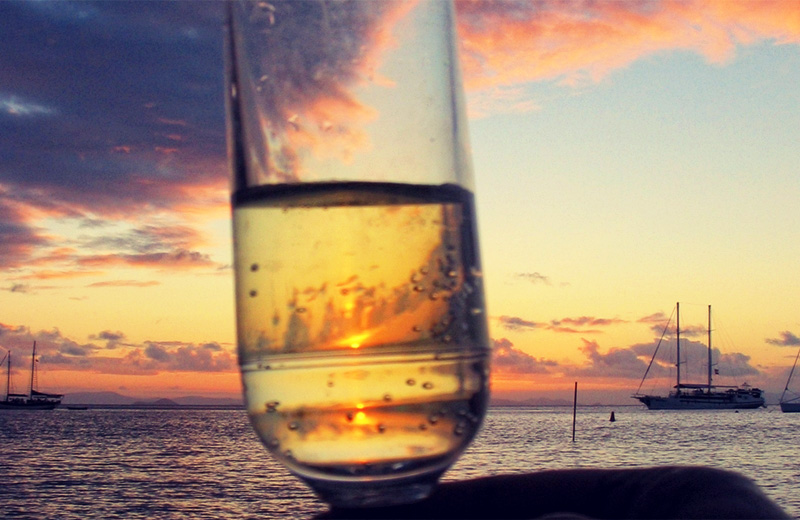 There are few things that say Riviera Maya more than a fiery sunset view from a bobbing catamaran, with a bubbling glass of champagne in hand–and this is also the best way to kick off your time in the Riviera.
9. Scuba Dive Off Cozumel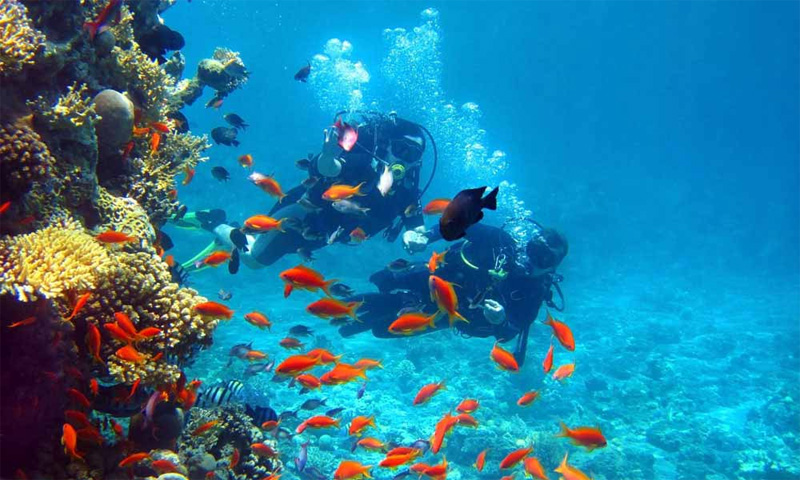 Cozumel is an island located off the coast, yet still technically part of the Riviera Maya. The Island is surrounded by picturesque dive spots, that are famous around the world.
The marine life of Cozumel is lush and the fish are populous, so virtually every dive is guaranteed to impress.
8. Practise Yoga on the Beach at Sunrise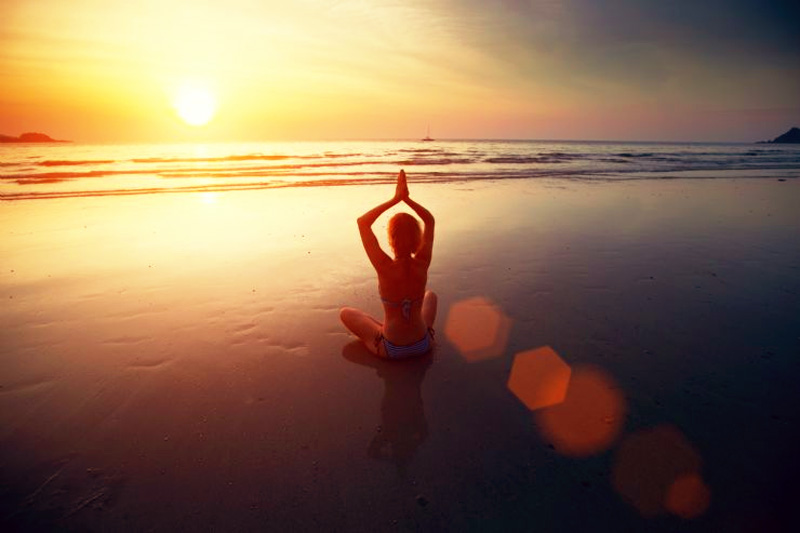 When you imagine the perfect surroundings for a early morning yoga session, what do you see? For most people, it would be a quiet beach, with no-one else around, warm water softly lapping at the shore, and a glowing sun slowing rising over the water.
That's exactly what you'll get from practicing yoga from pretty much any beach along the Riviera Maya. You can also choose to receive instruction from one of the several yoga teachers in the area.
7. Party in Playa Del Carmen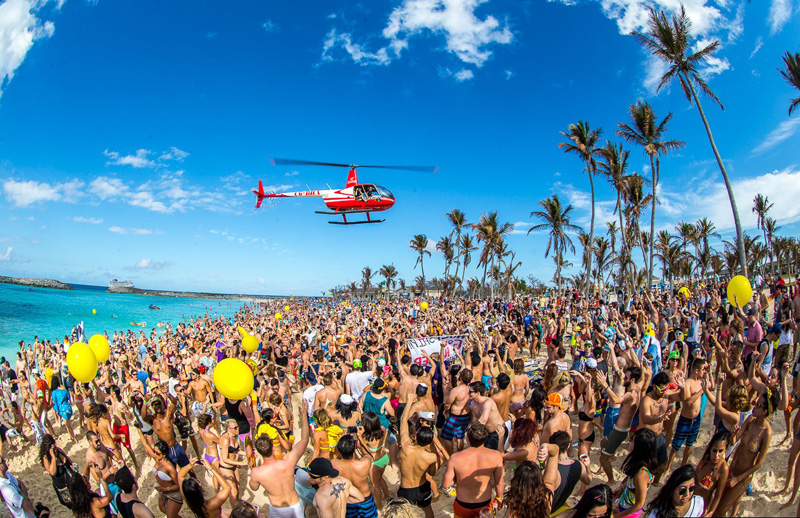 Cancun may have the reputation for the best parties on the Yucatan Peninsula, but Playa Del Carmen is just as fun, and provides a more laid back atmosphere, with a few less people around. This results in a more relaxed party scene, where you can really just be yourself, and enjoy your time, but still get a little wild.
The beach bars are a plenty, and the drinks are always flowing.
6. Spend A Day At The Spa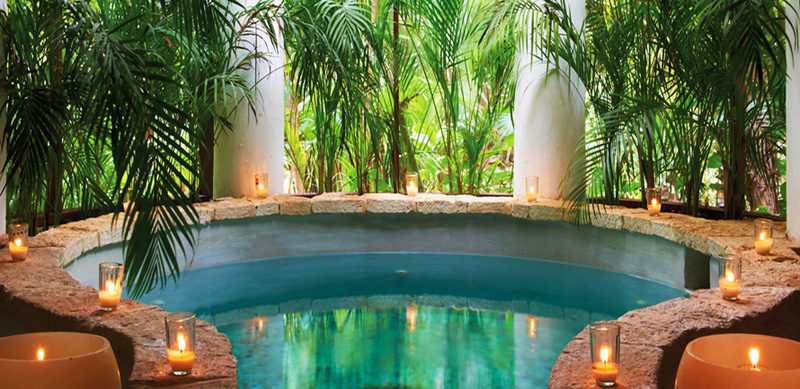 The Kinan Spa at the Belmond Maroma Resort & Spa is foremost among Riviera Maya spas, and one of the best in the world (it was voted #1 Best Spa in Mexico and Latin America by Condé Nast Traveller). You can experience healing Mayan rituals in a unique, and often called mystical atmosphere.
Come for the massages, stay for the one of a kind wading pool.
5. Rent a Private Villa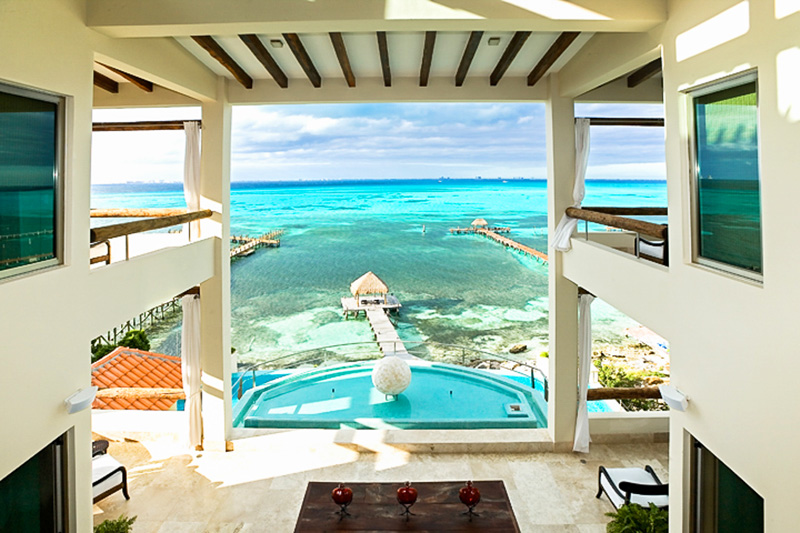 If you really want to live it up in Mexico, you need to consider one of  Luxury Retreat's Riviera Maya Vacation Rentals. From beautiful beach side villas to lush jungle haciendas, each property has something for everyone, whether you want to sun tan by the infinity pool, relax on a hand-woven hammock, or hold a dinner party on the penthouse veranda.
Imagine yourself and your friends spending a week lounging on the beach, having drinks on the jetty, and waking up with panoramic ocean views every morning. Renting a luxury retreat is the ultimate way to live it up in the Riviera Maya.
4. Float Down Xcaret's Underground Lazy River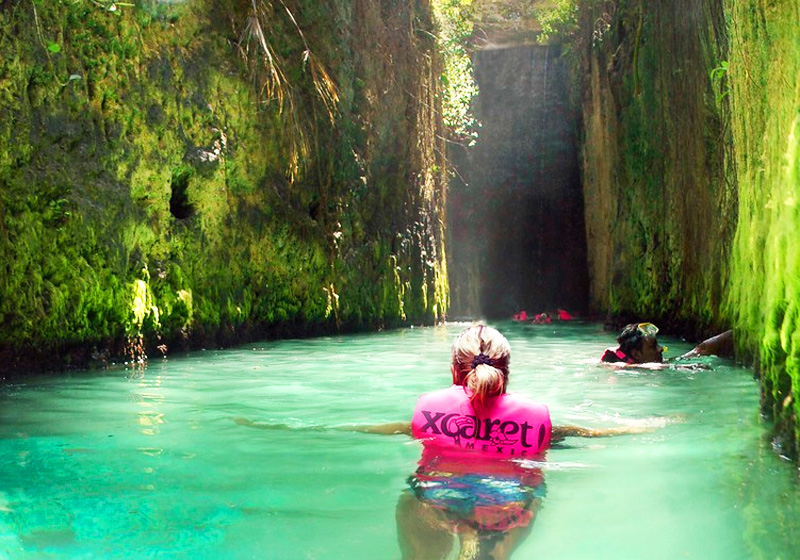 Visiting an eco-archaeological park may not seem like a relaxing way to spend an afternoon (some theme parks tend to be a little chaotic and quite busy), but there's nothing more calming than simply floating down a slow moving underground lazy river, so the sound of birds, trickling waterfalls, and the jungle noises of wild Mexico.
3. Rejeuvenate in a Cenote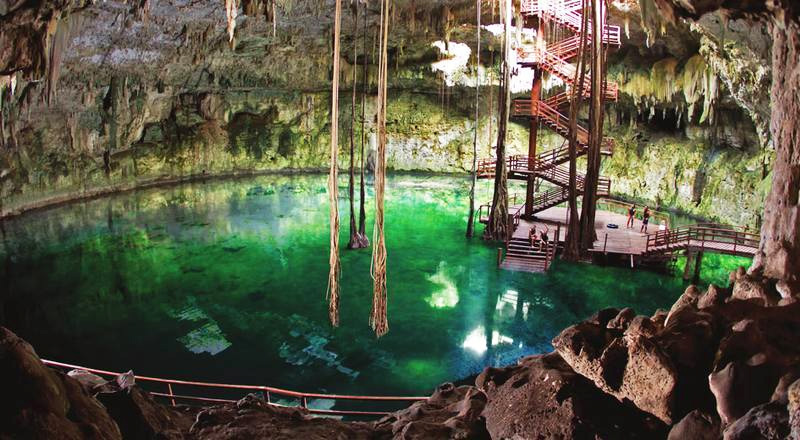 Thousands of underground rivers and sink holes riddle the landscape of the Riviera Maya, and result in some pretty magical swimming destinations. There's nothing quite like entering a cenote for the first time, walking down the stairs, and seeing the glowing lights in the dark water.
Cenotes have always been associated with the Maya Underworld due to being underground, and are connected to the goddess Ixchel and the moon. The blessing of cenote water during full moon ceremonies is still practiced to this day by many Maya Shamans, and it is said that the waters will rejuvenate and heal anyone that enters them.
The water can be chilly, but it is incredibly refreshing, and will be an experience that you will never forget.
2. Swim With Sea Turtles in Akumal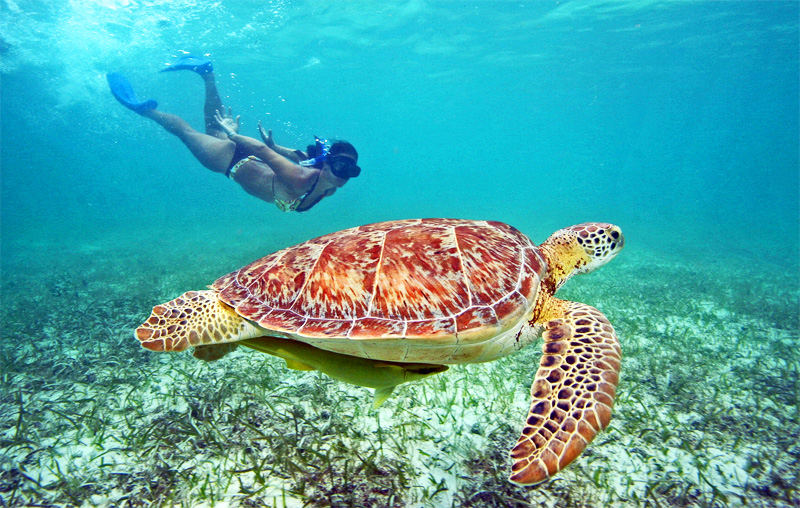 Akumal is a coastal resort community within Riviera Maya, that is a popular area for sea turtles to visit. The name literally translates to "the place of the turtles". This makes it an ideal spot to swim with these turtles in the wild, without taking them out of their natural habitat.
Hop on a boat, or simply swim out from the beach with your snorkel gear, and swim with these beautiful gentle giants.
1.  Take A Helicopter Tour of Tulum Ruins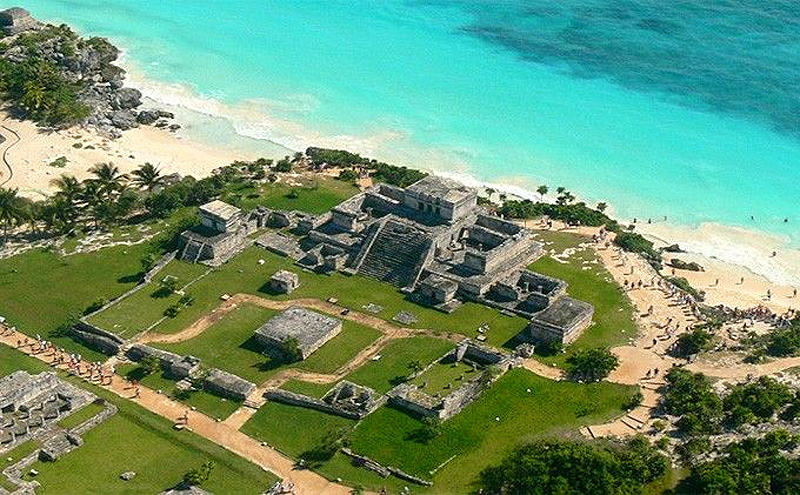 The archaeological ruins of Tulum are worth the visit on their own, but there's one way to kick it up to unbeatable: a helicopter tour over the site.
One company offers round trip flights from Tulum, including landing for lunch on a private beach nearby for lunch. You always have the option of spending a day walking around the ruins on foot, but nothing quite tops the birds-eye view of such a unique cultural site.