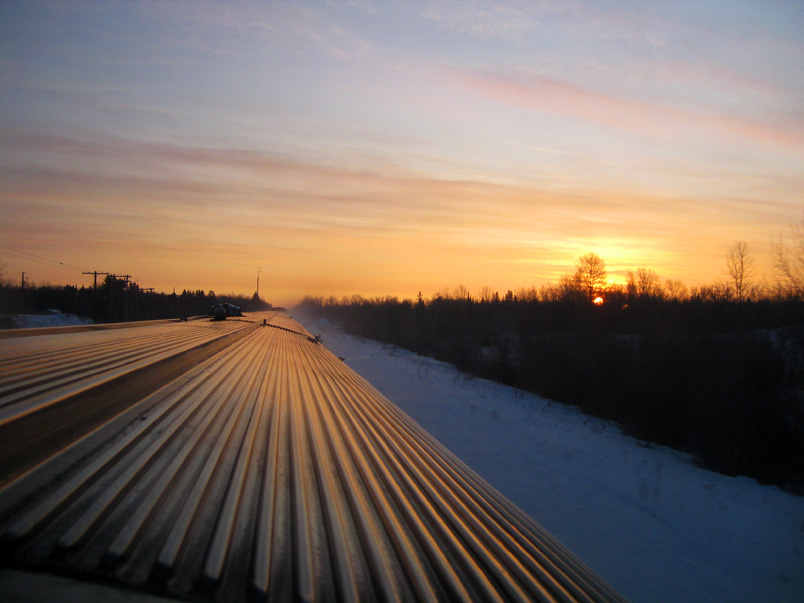 In February of 2010 Seattle's Travels embarked on an 11 day train journey, Cross Canada adventure. We started our trip in Toronto, Ontario, and traveled across Northern Ontario, Manitoba, Saskatchewan, Alberta and British Columbia.
We made many stops along the way, in places like Winnipeg, Saskatoon, Edmonton and Jasper, but spent most of the time on board. The journey was 5 days each way, from Toronto to Vancouver, and back, and with a two night stop in Jasper an extra day was added.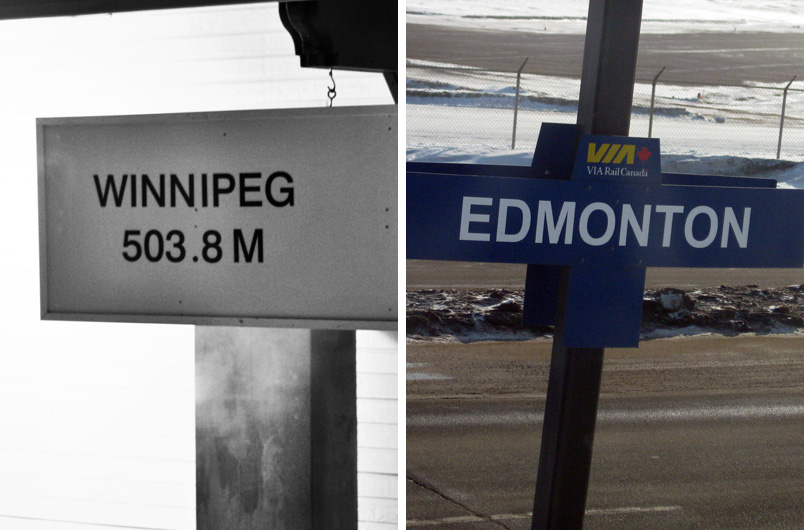 My best friend and I had always wanted to travel across Canada. We had been planning the same trip for a New Years Eve celebration, but it never worked out. Luckily, I ended up winning a photo contest with VIA RAIL, awarding me with a $500 VIA RAIL travel voucher! You can see my winning photograph below. I was, and still am, very grateful to VIA RAIL for providing me with such an amazing opportunity. The voucher arrived just in time for my University's reading week, and the Vancouver 2010 Winter Olympics!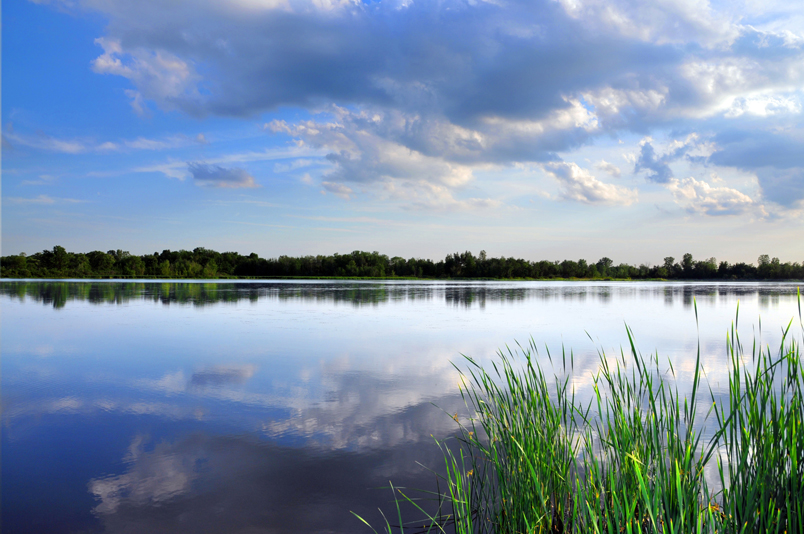 At the time, you could purchase a Canrailpass for $530.45, which allowed 12 days of economy travel within 30 days time. We departed on February 11th, and returned on February 23rd (I also used a day on January 29th to go visit my mom!). Canrailpasses have changed slightly now, you get 7 one-way trips anywhere in Canada, in Economy class, during a 21-day period. With the voucher, I ended up paying only $30.45 to travel all the way across Canada, and back.
Luckily my friend does her taxes with TurboTax Canada so she knew that she would be getting quite a lot of money back in her tax returns. It was a bit early, but she was confident that she could afford the trip now. I often spend my tax returns on travel too!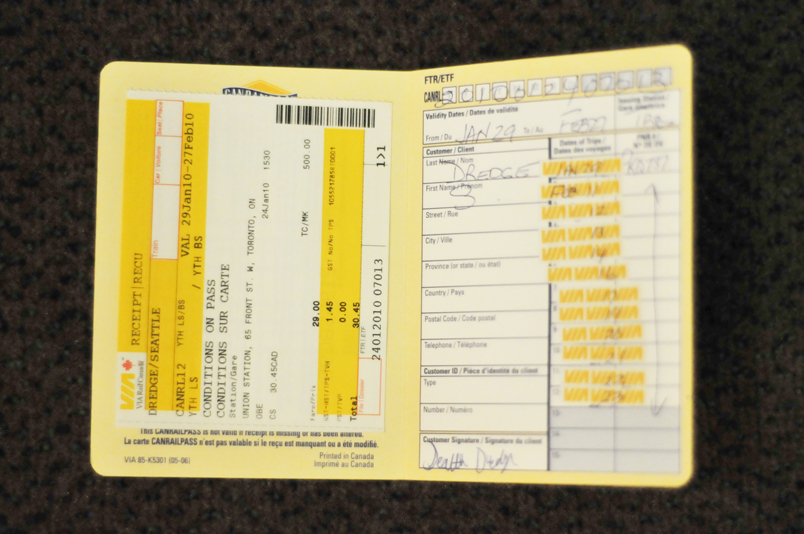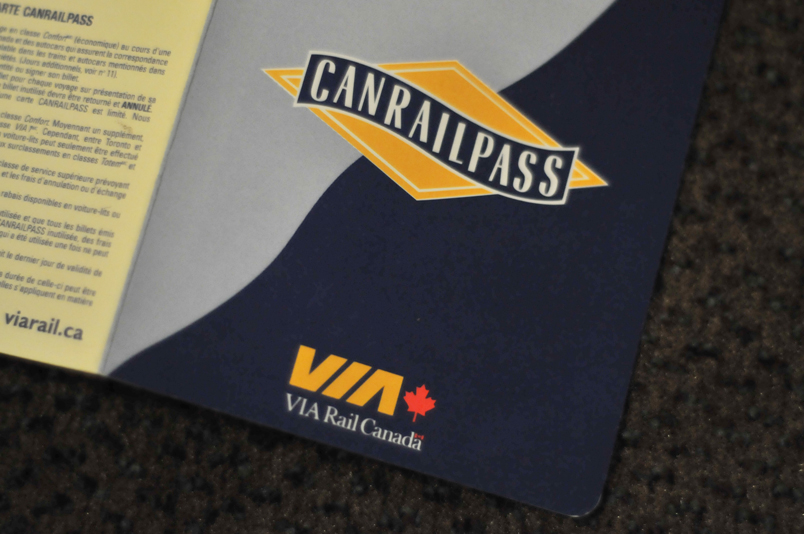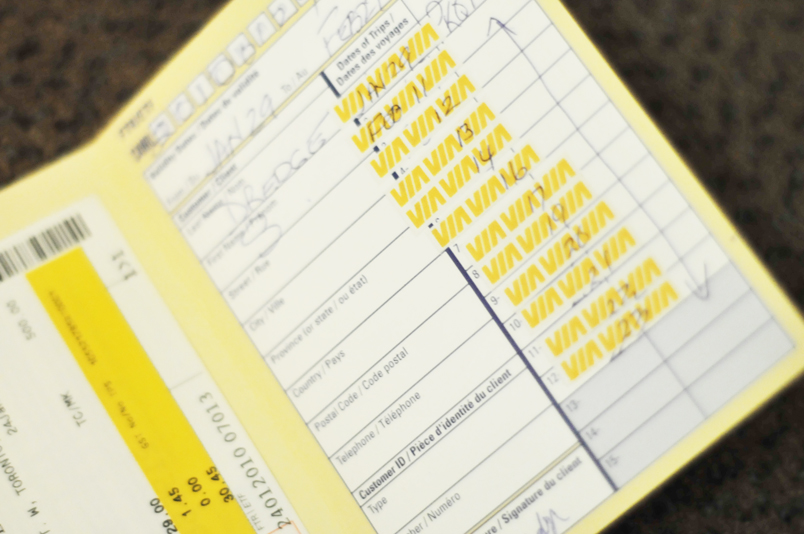 We rolled out of Toronto on a Thursday night at 10:00 pm. Having made the decision to save money and ride in economy class, we spent out first night sleeping mostly upright in our designated seats, like we thought we were supposed to do. It was uncomfortable, cramped, noisy, and did I mention uncomfortable? We probably kicked each other a thousand times, and my feet set up camp in the aisle-way.
By the second night, we got smarter and claimed a set of chairs each. This gave us more room to stretch out with out assaulting each other, and the ability to (semi) lay down. It was still a bit uncomfortable, but much better.
The following nights, we felt like the train was our home, and began to use it that way. Our car was fairly empty, so we managed to take over about 4 sets of seats. 1 for our belongings. Coats, clothing, backpacks and food were strewn about seats 23C and 23D. 1 for our day time pleasures, but still enjoying the views passing by. We did homework here, and I probably did hundreds of Sudoku Puzzles.
The last two sets of seats were comprised of our apply named "nest". These were two sets of seats which faced toward each other and were meant for families or groups of four. We propped up the foot rests, connecting them in the middle to create a wide platform. We covered the rest in blankets and pillows to form the nest, and slept diagonally and head to foot. It was perfect as far as economy travel goes, and we managed to get at least 5 hours of sleep each night this way.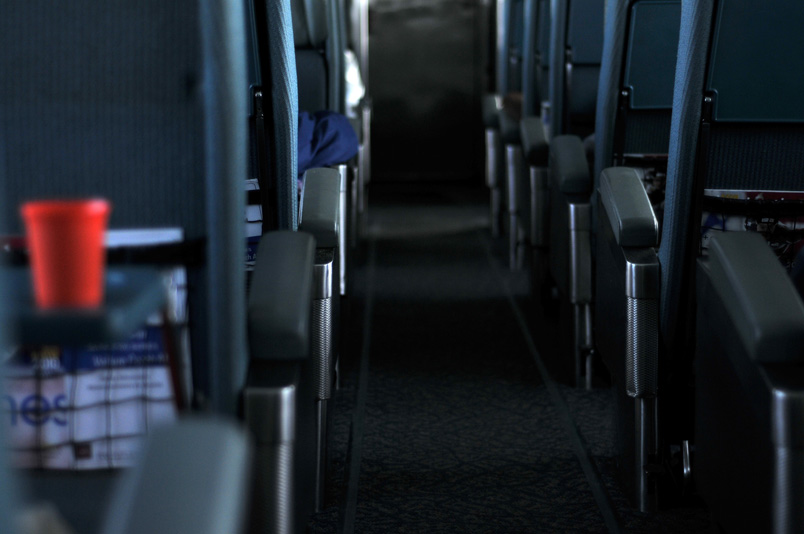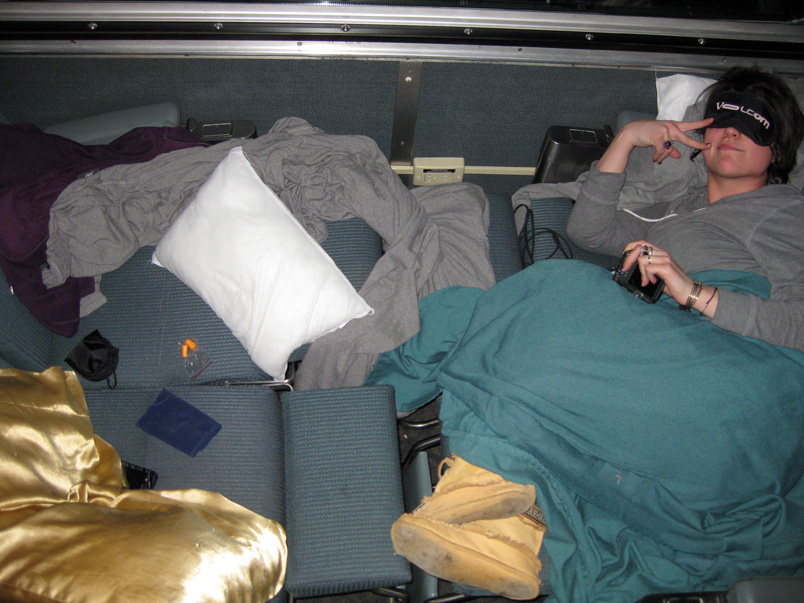 Another feature of budget train travel, is the food. Before we left, we decided that we would only eat in the dining car for two meals of our entire trip. On our first morning, we gobbled up a large breakfast in the dining car, and on February 14th we celebrated our annual (anti-)Valentines Day by enjoying a tasty waffle Valentine Brunch.
We wanted to save money, so we avoided the somewhat expensive dinners; this didn't stop us from buying numerous snacks from the snack cantina! Our diet mainly consisted of ramen noodles, peanut butter and whatever we could spread it on (bread, crackers, random wheat snacks), weird BBQ flavoured tuna, lots of Coke and Pepsi, and granola bars.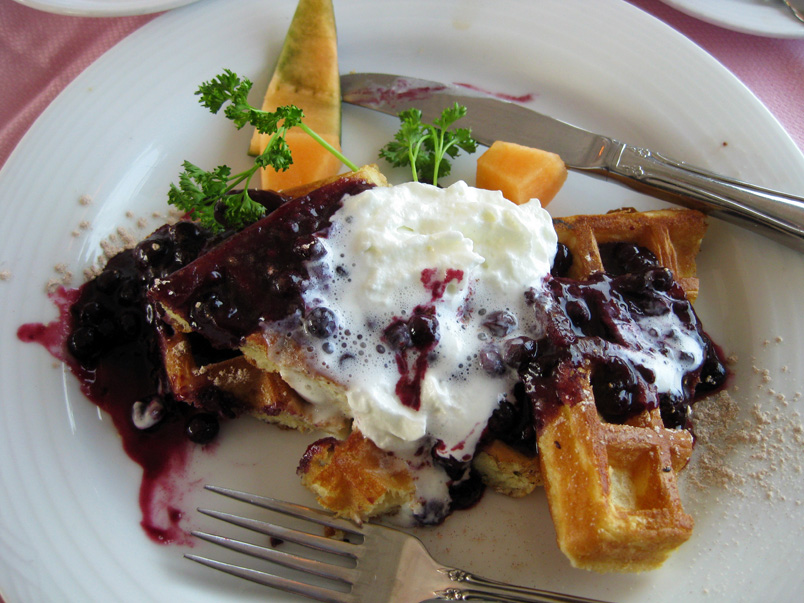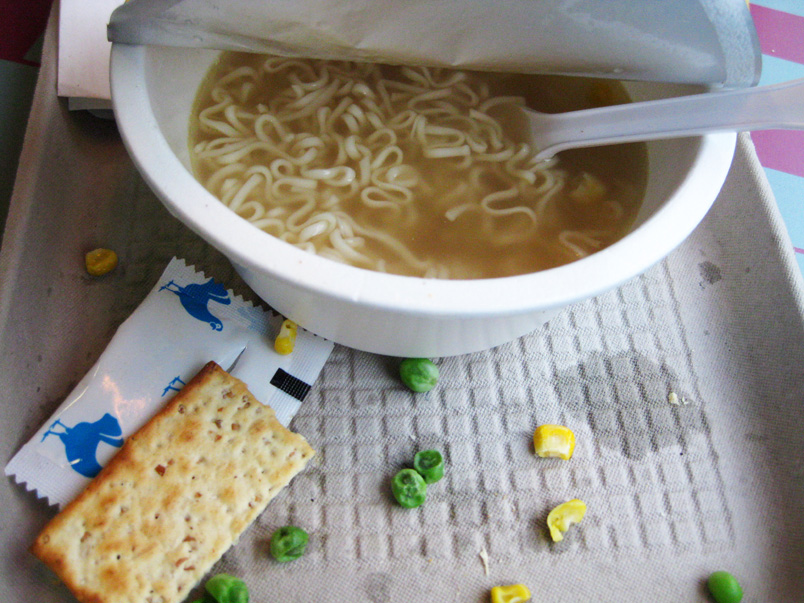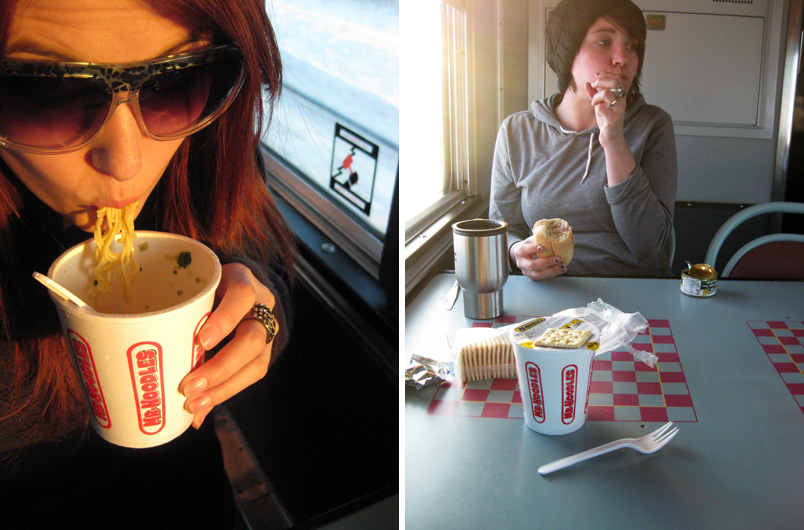 One of the only negatives about the train is the restlessness and occasional claustrophobia. When you spend 10+ hours in the same chair, without making a stop, you tend to get bored and feel a bit caged in. My friend and I called the night "the dark time" (in an ominous tone), because this increased all of those irritabilities. Clearly, we had started to go a little crazy.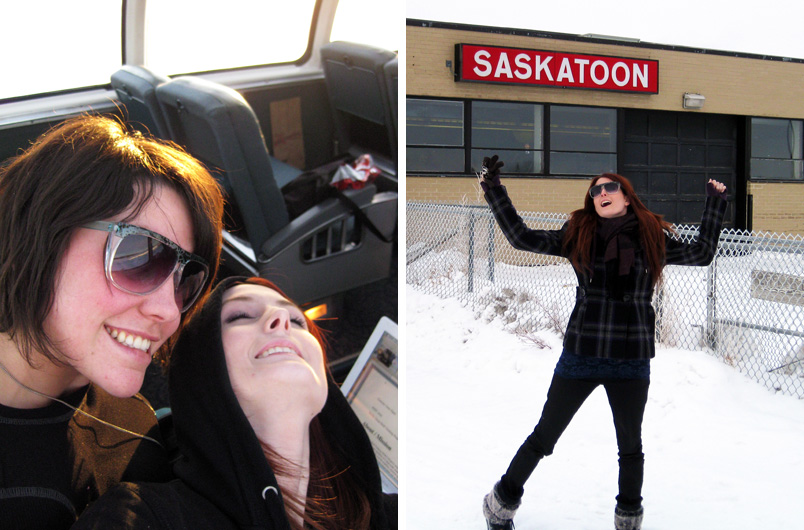 One night in the prairies, we made friends with some people from the next train car and we all decided to meet up in the gallery car. There was an English guy traveling from PEI, a Russian that had boarded with us in Toronto, and a couple from Winnipeg. We got drinks from the cantina, which eased the claustrophobia and the made the night a lot more fun. We ended up making a drinking game in which every time we passed one of the railway speed signs (letting the engineer know when to slow down), we had to yell "SASKATCHEWAN!!!!" as loud as we could, and take a drink.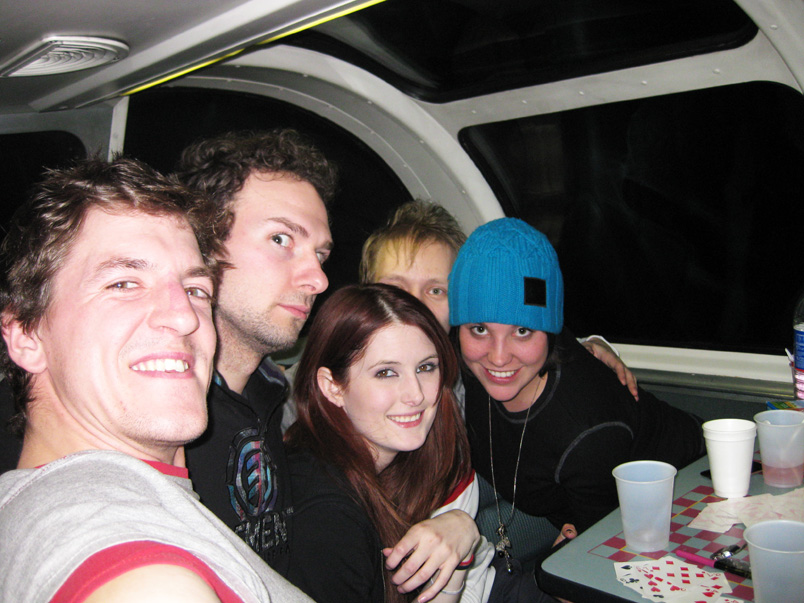 We spent most of that evening in the dome car, which is also where we spent the majority of our time. From here would could see everything surrounding the train, in all directions. It sits above the rest of the train, up a small stair case, and rises above the roof. A glass-window dome surrounds the seating area, which keeps you warm, but it is much colder here than the rest of the train. The dome car is open to all passengers, but the sleeper cars have their own private dome. We would spend most of our daylight hours up here, just watching the world pass by, and listening to music.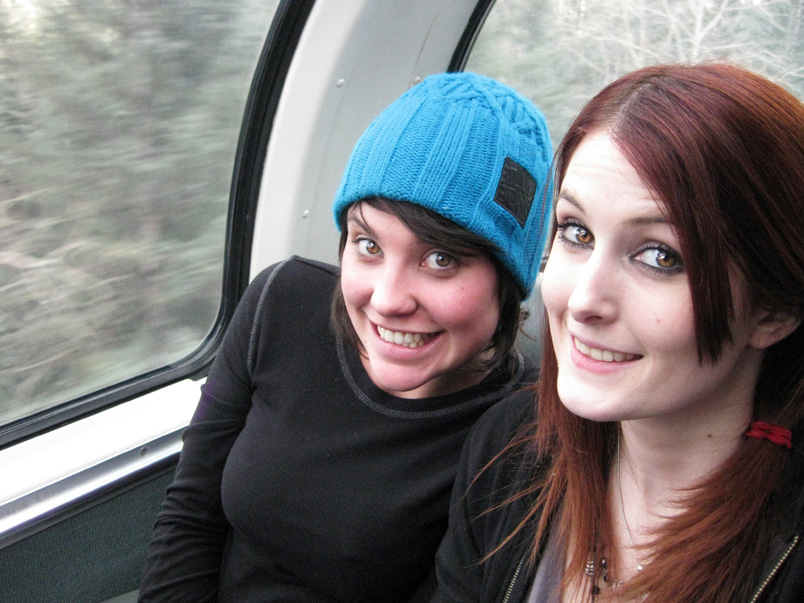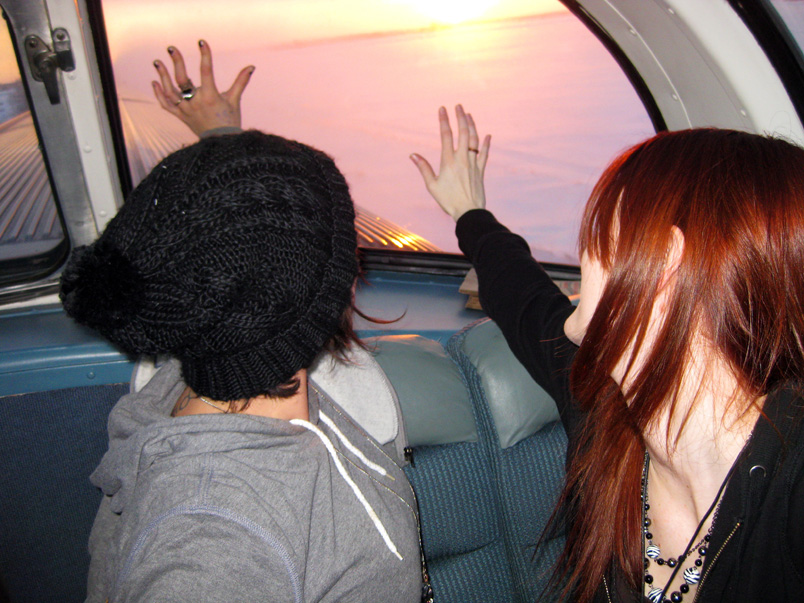 The rest of the journey had its up and downs, time dragged on, but we saw a lot of amazing landscapes. The most noticeable thing about traveling across the length of Canada is the change in landscape.
Northern Ontario and Eastern Manitoba are a dull and abandoned wasteland, worsened by the winter. Sad, rickety pines poke up from the rock strewn Canadian shield and line the rail road. Upon passing Lake Manitoba, the harsh shield fades into prairies that stretch on further than the eye can see. Flat-land-winds sweep across the desolate fields, blowing up sparkling glitter in the low winter sun.
Beyond Edmonton, the fields begin to shape into rolling hills and gorging rivers. The train comes around a bend, and suddenly the mountains are visible in the distance, bursting from the Earth, into threatening walls of snow-capped darkness. Soon the train is completely engulfed within the land itself, spinning around mountain edges and whizzing through black tunnels.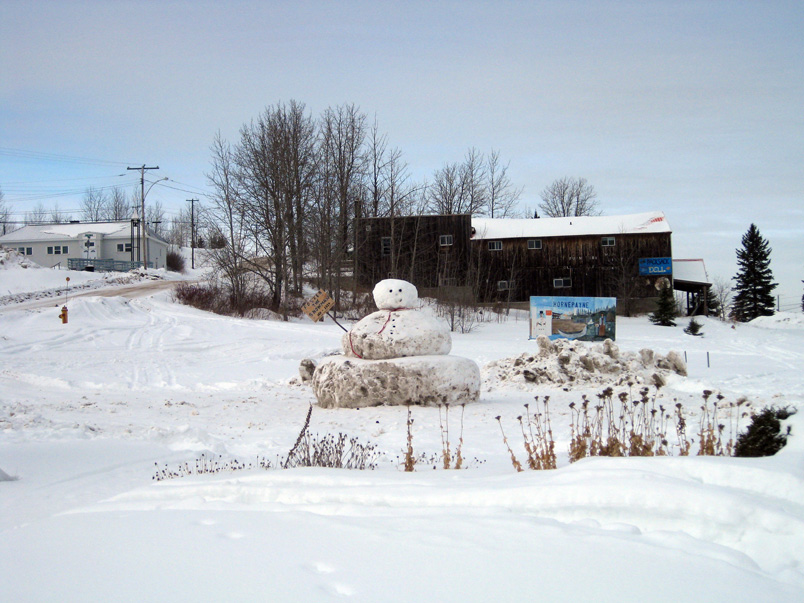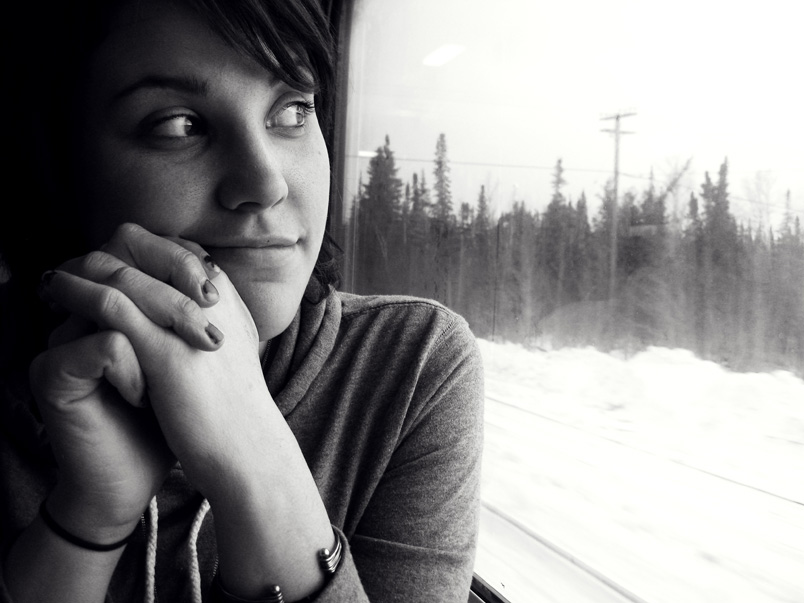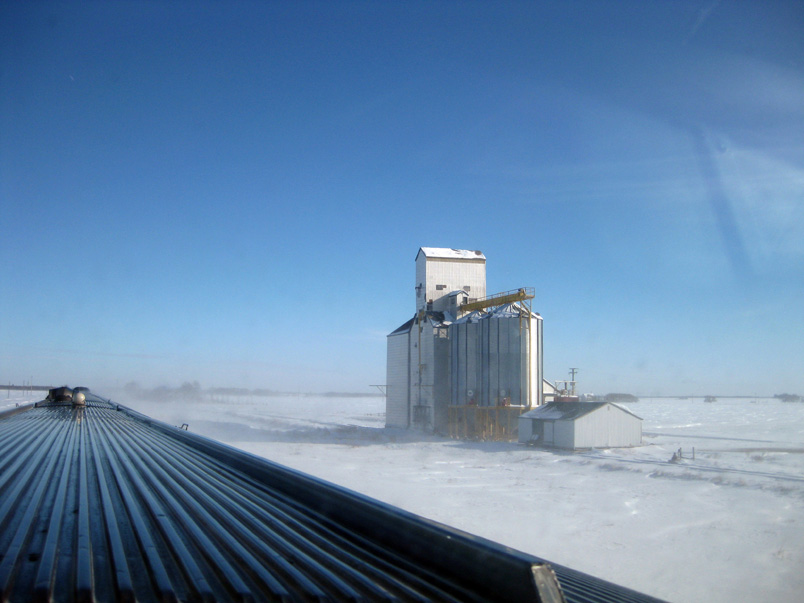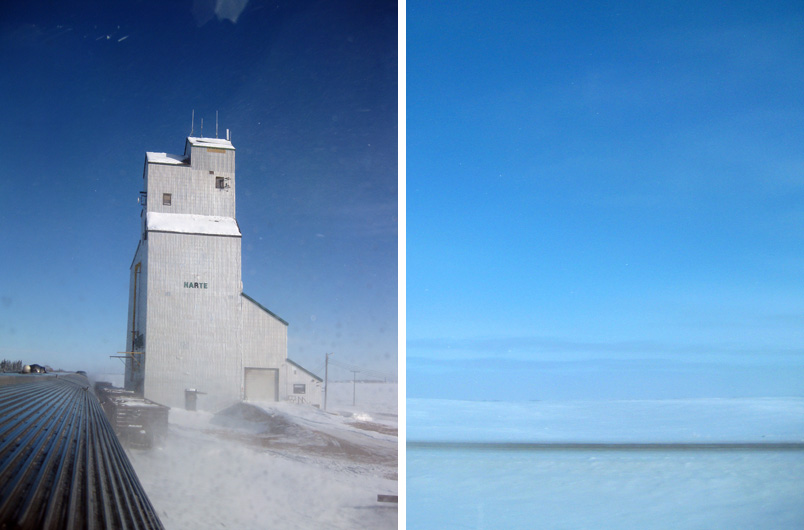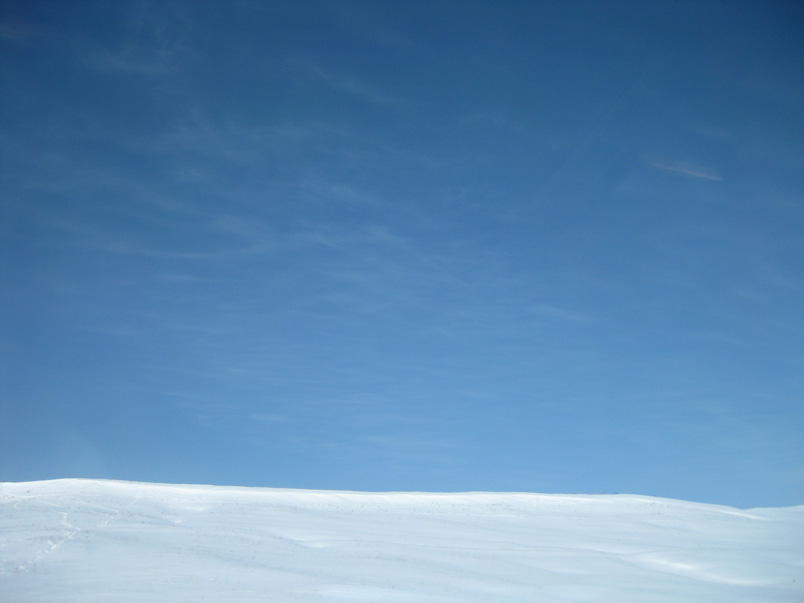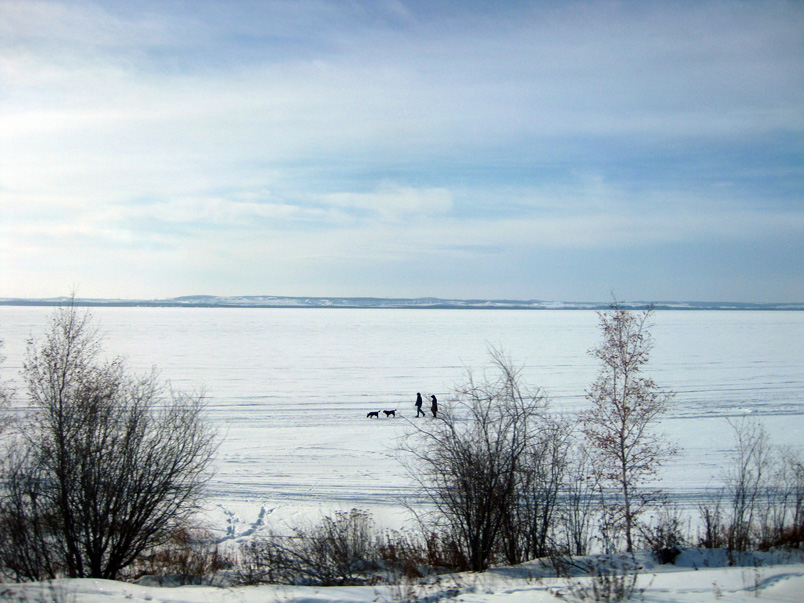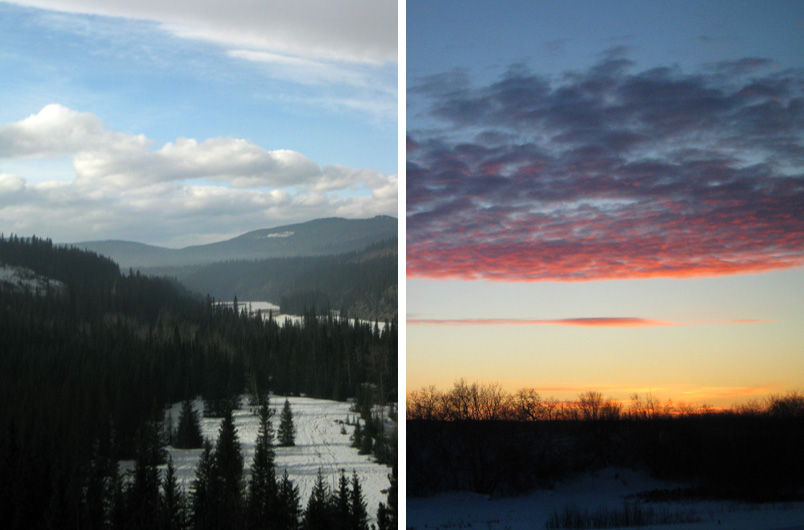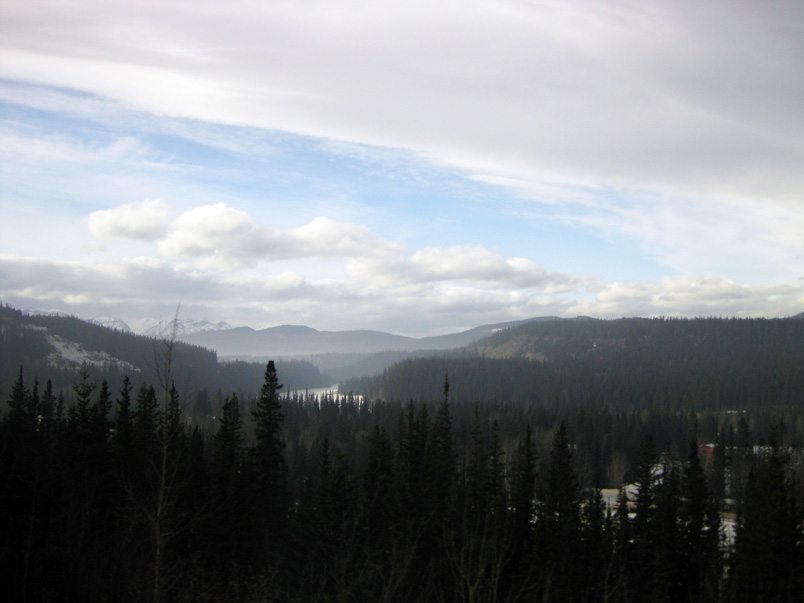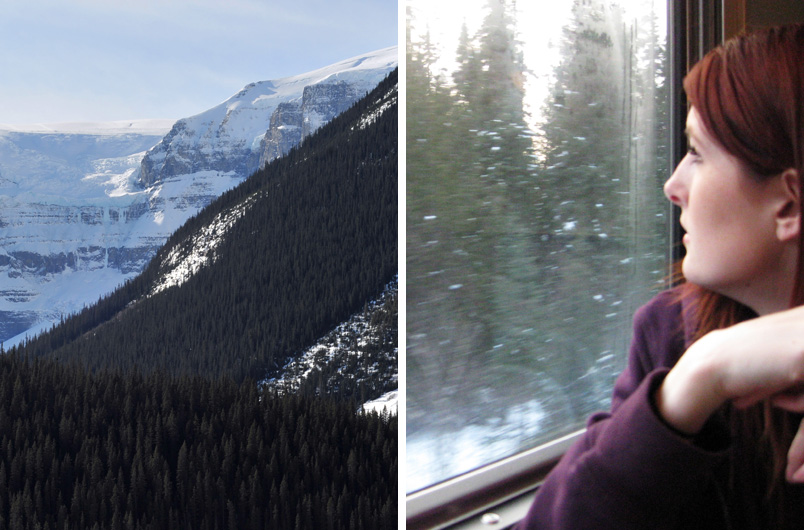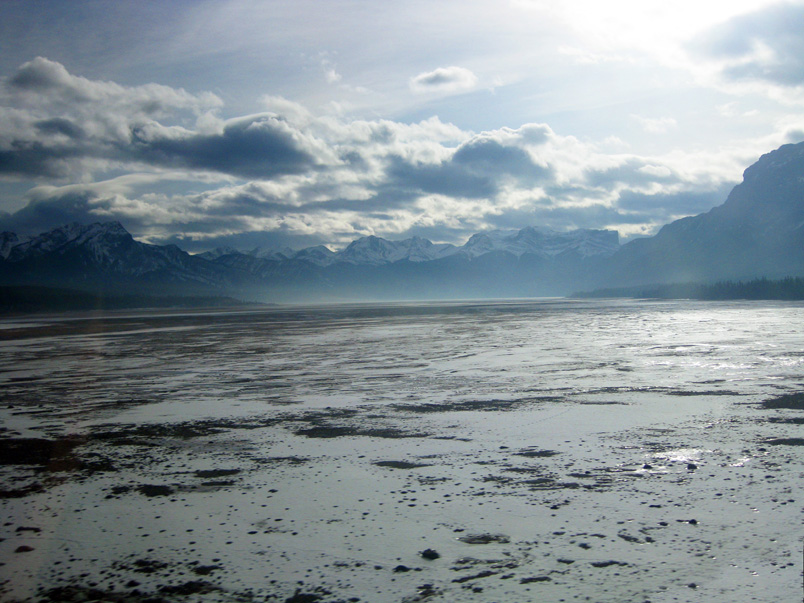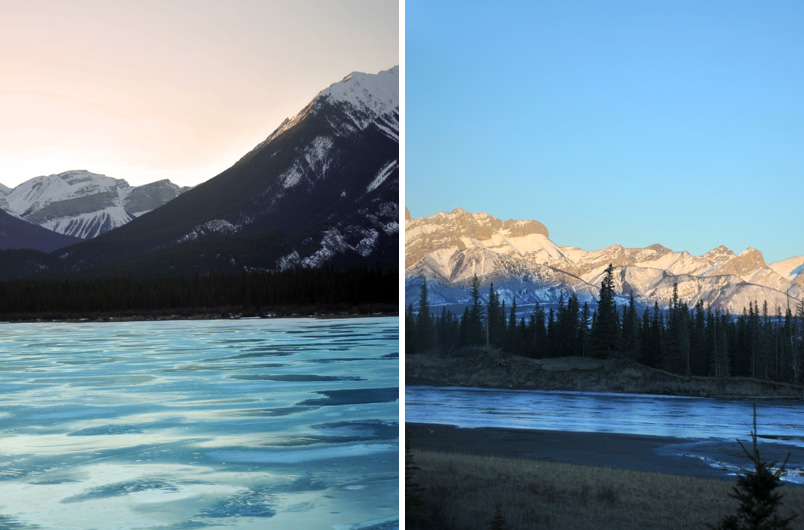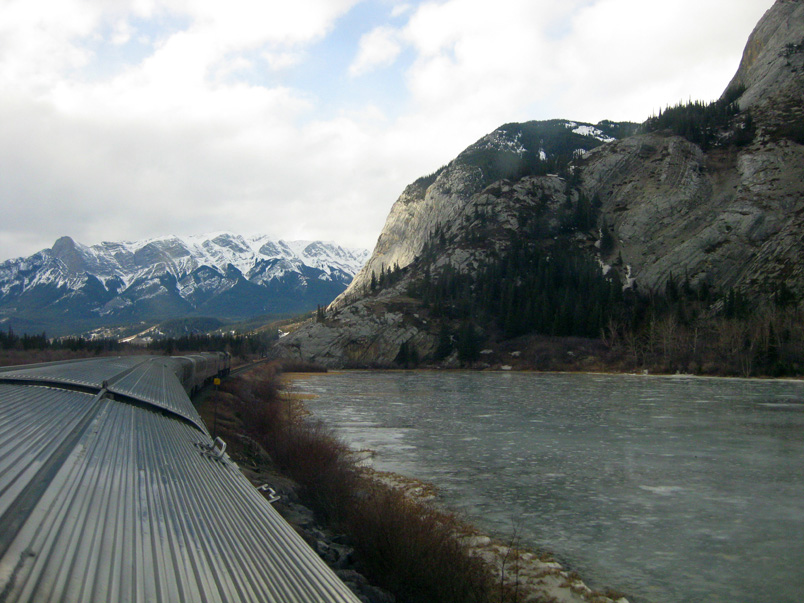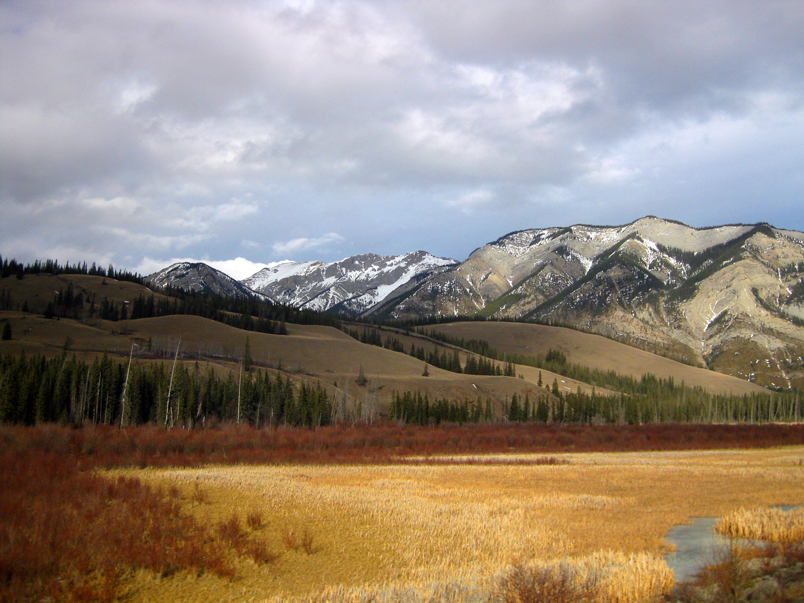 Our stopover in Jasper was lovely, and the town was full of wildlife! It seemed like there were always some wandering elk on the tracks, or goats on the cliffs. After another overnight trip through the Rockies, we arrived in Vancouver early the next morning.
The sun rose slowly, and a thick fog had descended over the lakes and rivers. Green moss hugged every tree, and the snow had been left behind us in the mountains. There was something about the landscape that reminded me of Japan, almost as if the fields had been turned in to rice patties and the coastal mountains had transformed into Oriental ranges over night. Smoke puffed up from the tiny houses in the distance, and there was a quiet calm over the whole valley.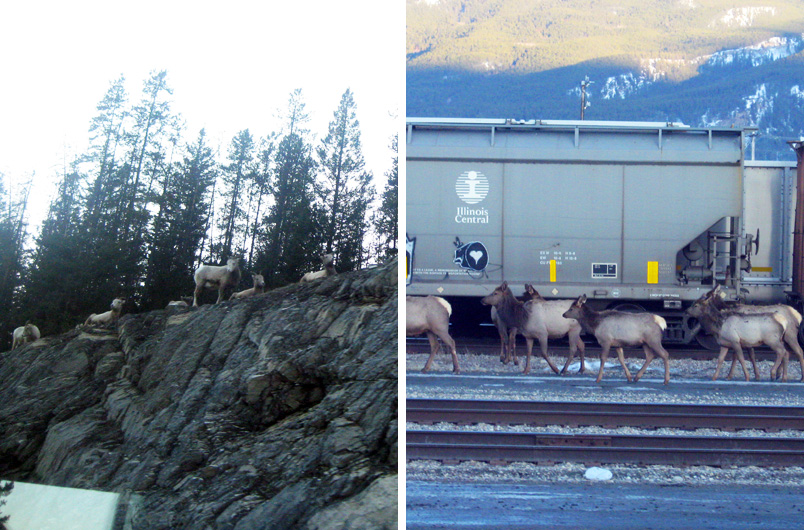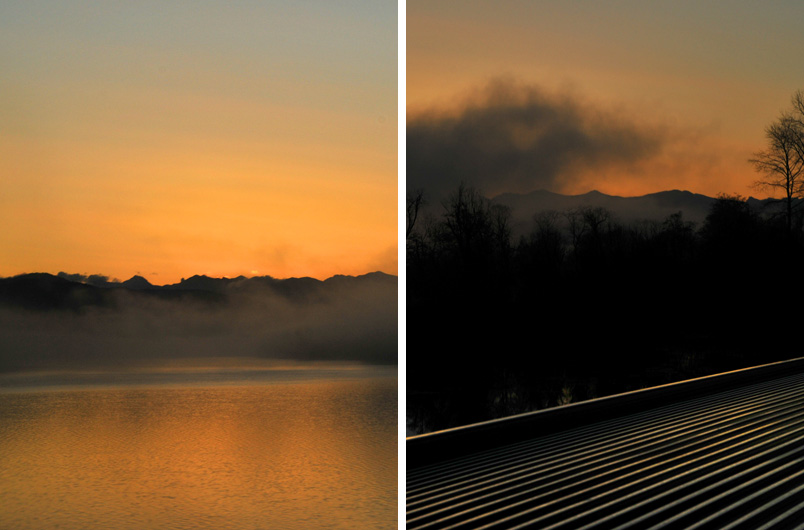 In the end, it was a very memorable journey. We made the trip twice, there and back, and witnessed the changes in both directions. We were left with so many stories to tell, with each stop along the way, and our main adventure at the Vancouver 2010 Winter Olympics. But I'll leave that for another time…