When I was first writing my 13 Favourite Travel Memories of 2013 post, it was beginning to look like a list of places that I slept in 2013, rather than things that I had experienced. With a little editing, I fixed it right up, but started thinking about all of the interesting places I've slept in the last few years. Here are fifteen of the craziest, most unbelievable, impressive, amazing, quirky, unique and downright unusual places that I have rested my head on my travels…
15. Bowman Island Lodge, Ontario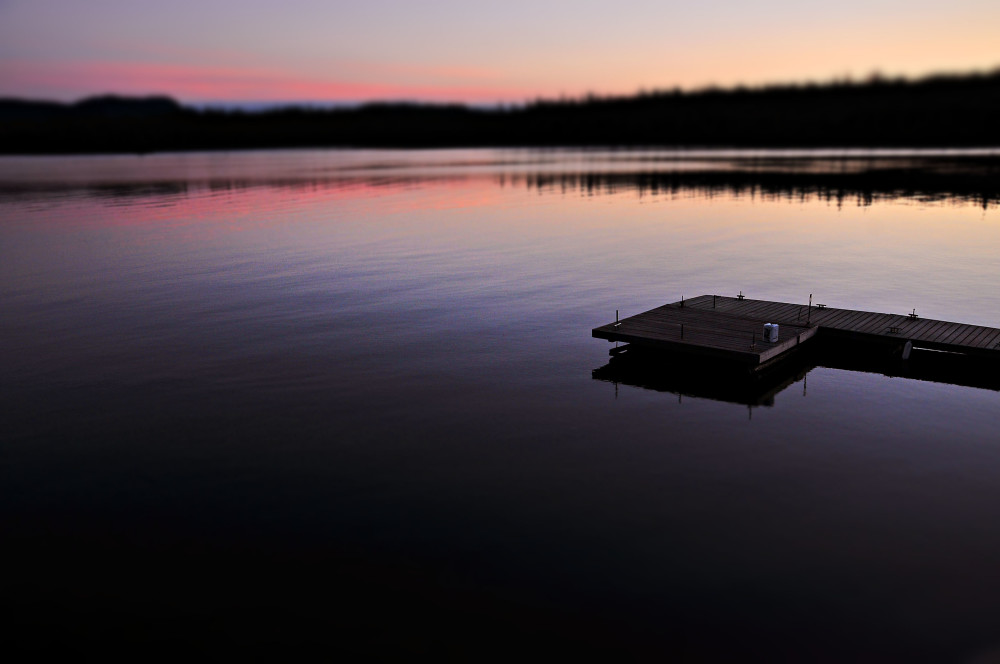 It definitely isn't the lodge itself that makes this place so unique; it's basically just a house with a few extra bedrooms and a good view. The aspect that pulls this secluded lodge to the side of impressive and unusual is the fact that it can only be reached by a four to seven hour boat journey through the Nipigon River and Thunder Bay, Ontario. Turn off your cell phone (there's no reception, anyway), grab a moose burger and settle in for a night of star gazing, peace and a whole lot of quiet. Read more.
14. Nimbin Teepee, Australia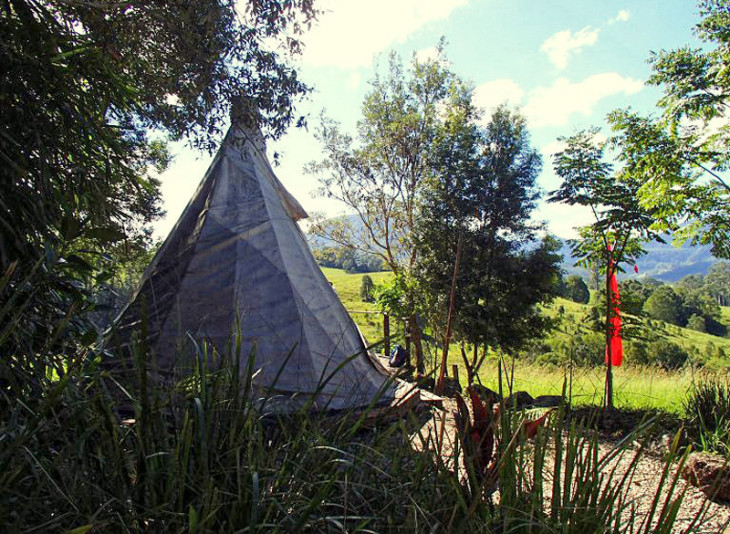 I didn't actually sleep in the teepee itself, but instead in a large tent (with bed/furniture) right beside it. Both were impressive in their rough modernity, but it's not like I can fully recall either. It was in Nimbin afterall.
13. Kilima Safari Camp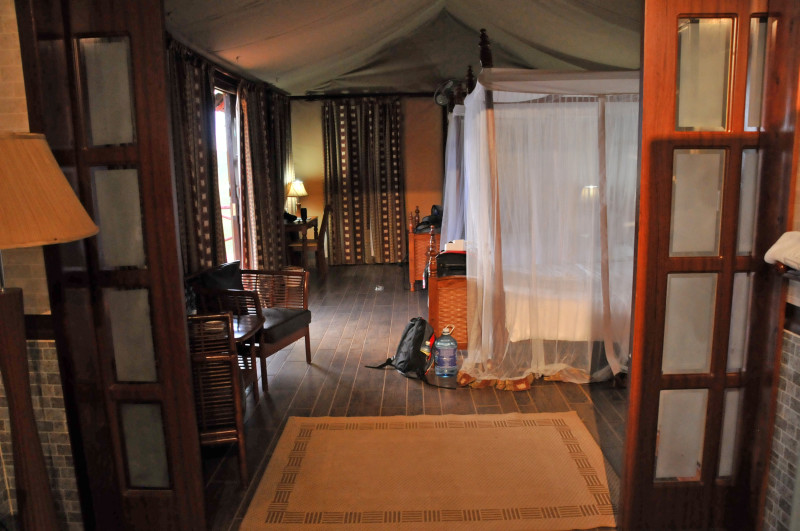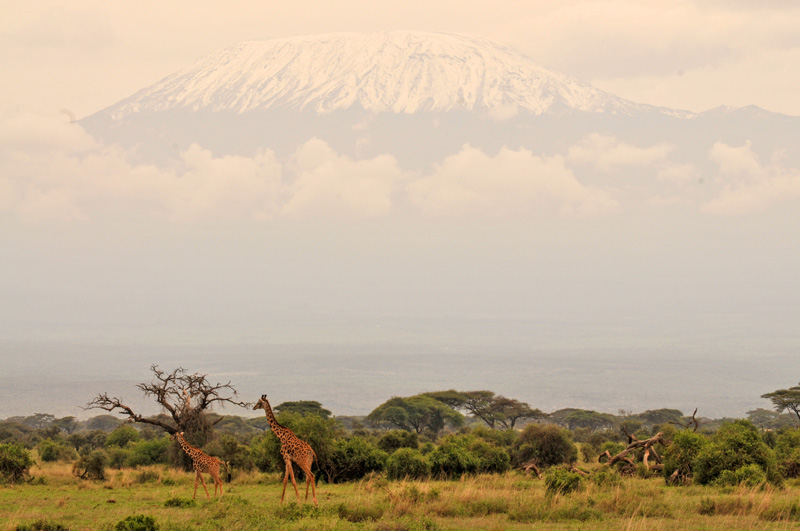 While this luxury tent trumps most solid hotel rooms, it was the view from the front door that added it to this list. As I opened the doors in the morning I was greeted with a clear view of snow-capped Mount Kilimanjaro, the Kenya Tanzania border and a family of giraffes grazing on some nearby trees.
12. Dana Reserve Rummana Campsite, Jordan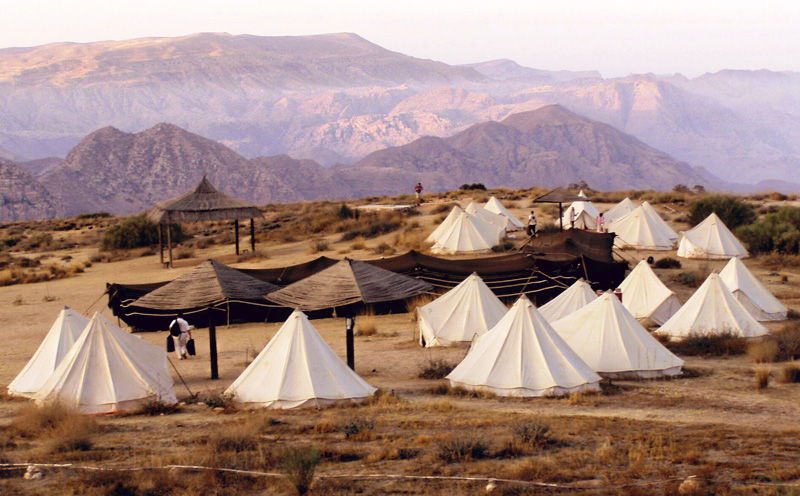 The fact that I was enduring a delirium inducing 48 hour flu during my night here, but it still makes my list of top stays, says something. While I wasn't able to enjoy the night with friends around the fire, I still really liked the campsite. From here the rest of the group hiked through the Nature Reserve to the…
11. Feynan Eco Lodge, Jordan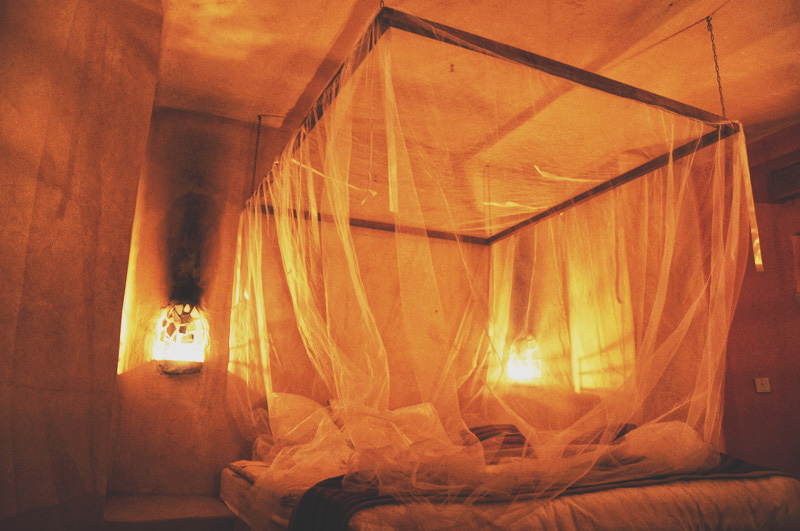 Right after the Rummana campsite I arrived to the Feynan eco lodge. Still suffering from flu-like symtoms, the staff brewed me a special Bedouin medicinal tea and sent me to bed. Surrounded by mountains and desert canyons, this eco lodge runs without electricity or wifi and is a refreshing step away from a busy and tech filled lifestyle. I looked at Saturn from the rooftop telescope and woke to the sound of goats instead of traffic, feeling fully refreshed before a full day of exploring Petra. Read more.
10. Hotel De Glace, Quebec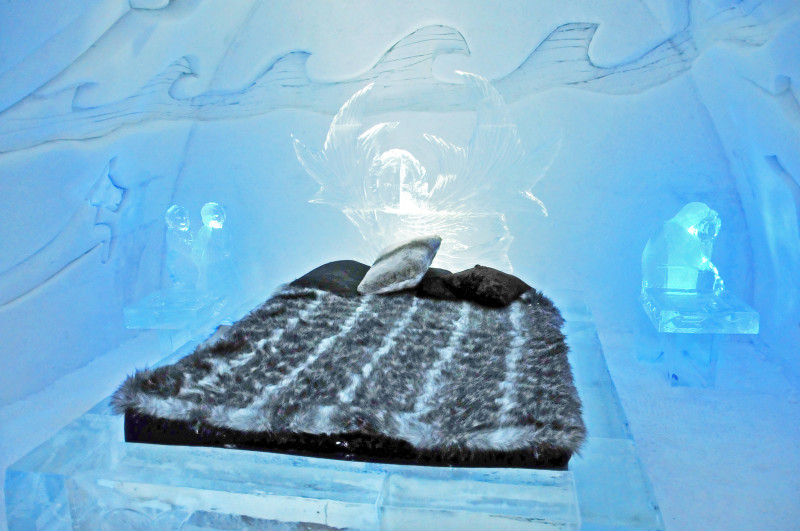 Okay, so I didn't actually sleep, but laid in the bed and certainly did a lot of exploring in the icy wonderland and may have had one or two chilly shots out of a hallowed ice block. Read more.
9. Vered Ha Galil Guest Farm, Israel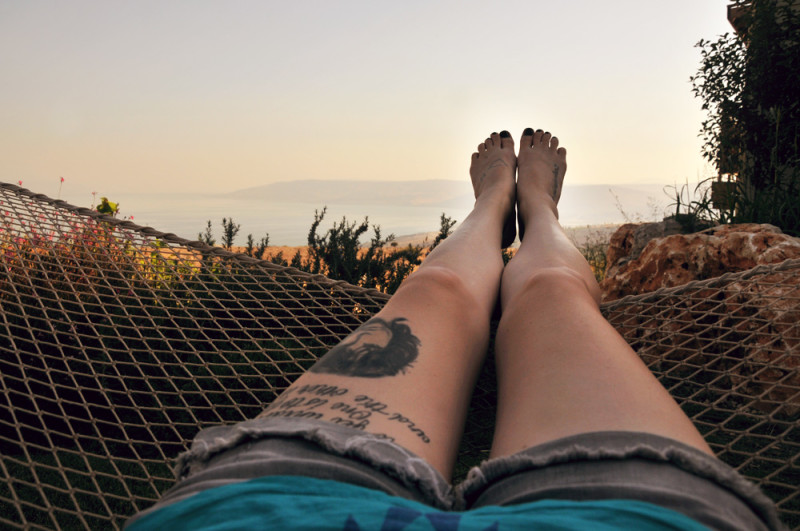 My evening at the guest farm consisted of a relaxing swing on the hammock overlooking the Sea of Galilee, a sunset horse ride around the rocky hillside, a steak dinner and peaceful slumber in my own little private cottage with a panoramic view of the Israeli landscape. In the morning I woke early enough to watch the sunrise over the valley and an antelope prancing through the tall grass.
8. Fig Tree Camp Luxury Tent, Kenya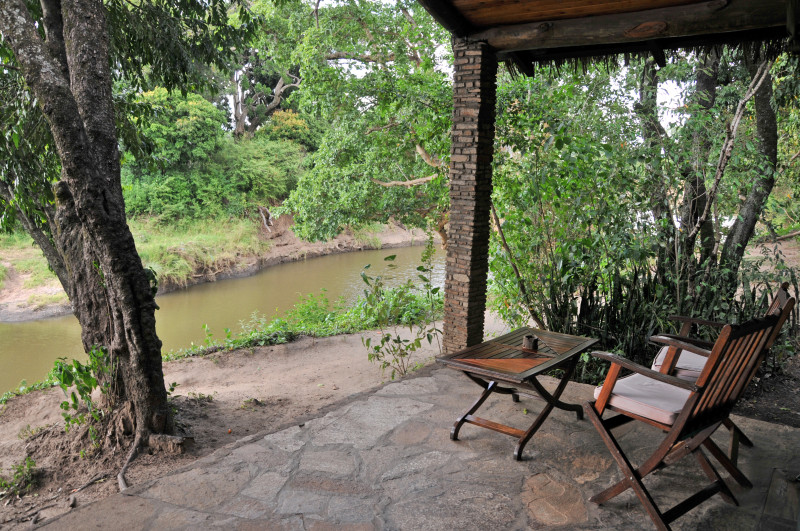 Nothing says African adventure like falling asleep to a symphony of playful hippos and waking up to the sight of a massive crocodile just outside your tent door. Fig Tree camp is located in Masai Mara National Reserve and is as close to nature as you can get. Luckily, the river keeps the lions at bay.
7. YurtSki Mongolian Yurt, Montana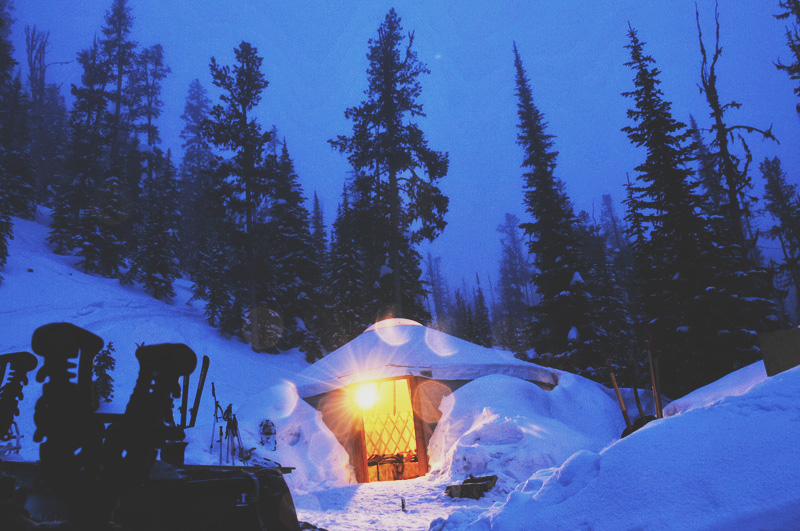 I had always dreamed of sleeping in a yurt, but the real experience was better than I had imagined. The yurt could only be reached via a two hour snowmobile ride up the Swan Mountains and was completely secluded in the wintry wilderness. No electricity or running water, open-faced outhouses, a wood stove and a truly peaceful sleep to the sounds of a crackling fire. Read more.
6. Captain's Desert Camp, Jordan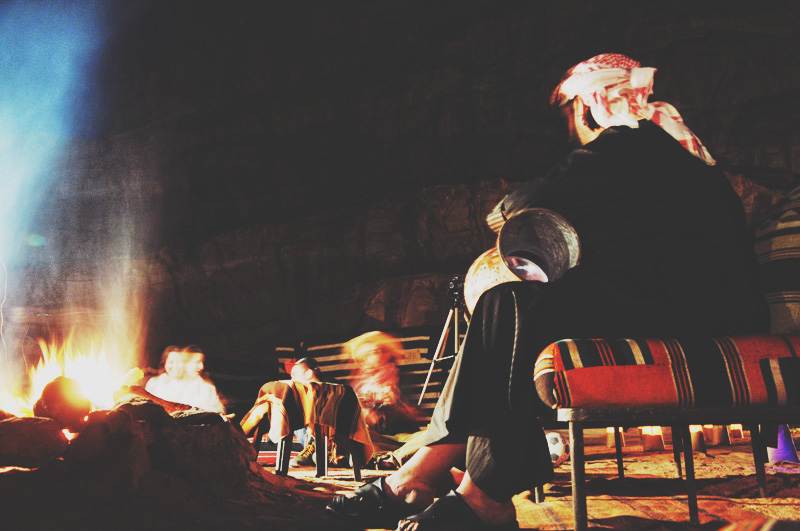 There is no better feeling than to lay awake at night, in the open air beneath the stars in the desert. The camp had beautiful tents available, but I preferred sleeping out on the cushioned benches by the fire. I wish I could sleep in the Wadi Rum Desert every night.
5. Hacienda San Jose, Mexico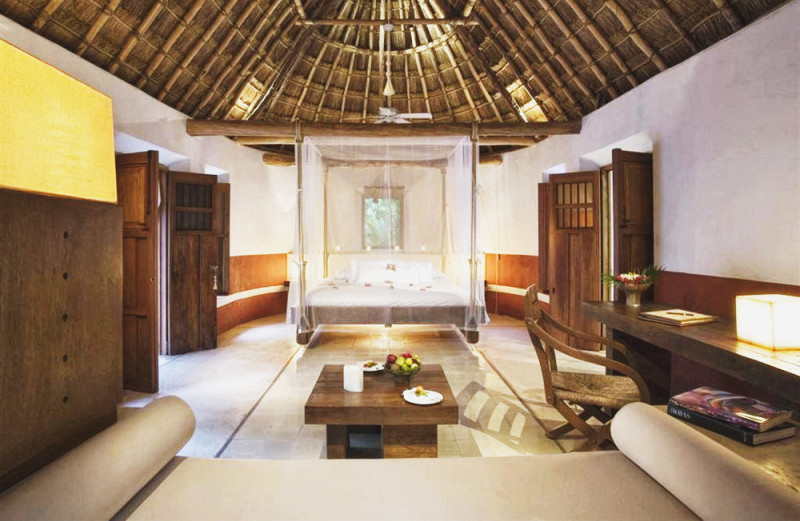 It doesn't get much better than falling asleep on a hanging rope bed in a private casita surrounded by thick Mayan jungle to the sounds of gentle rain and a symphony of insects. Read more.
4. Charm Churee Villas, Thailand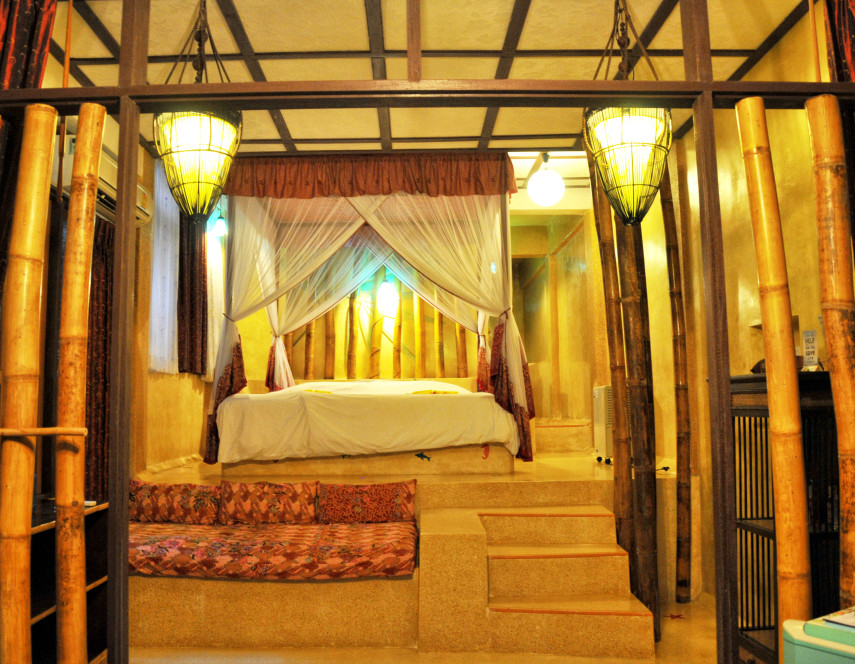 The inside of the bungalow is something out of a Tim Burton movie, almost unbelievable in its quirky design and decoration. With four levels, a deck that makes you feel like you're in the jungle, a shower room larger than some hotel rooms and large comfy bed surrounded by mosquito netting, these villas are a step above traditional accommodations. The fact that they are located on the Island of Koh Tao in Thailand makes them that much better.
 3. Les Toits Du Monde Tree House, Quebec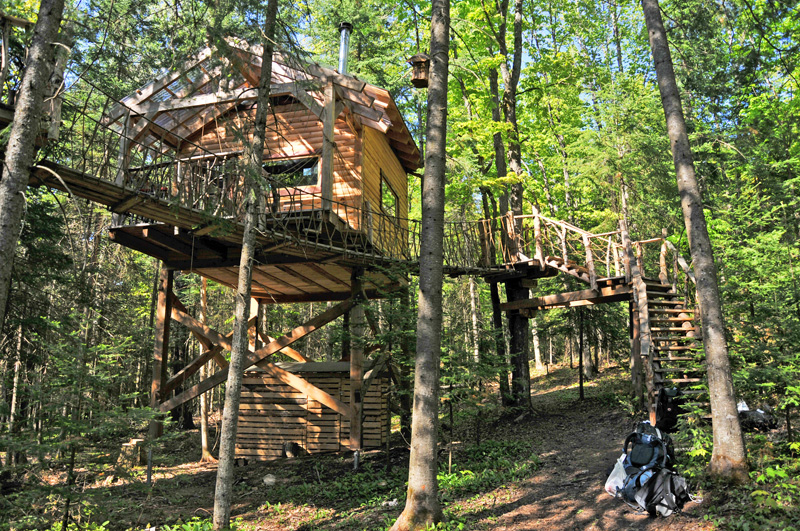 It's every childhood dream come true, and dreams happen in the forest of Nominingue, Quebec. Spend the night cooking dinner in the functional kitchen, roast marshmallows in the wood stove, sleep in the upstairs loft and wake up to a hot breakfast being hoisted up by a rope and pulley system from the ground below. Read more.
2. Berber camp in the Sahara Desert, Morocco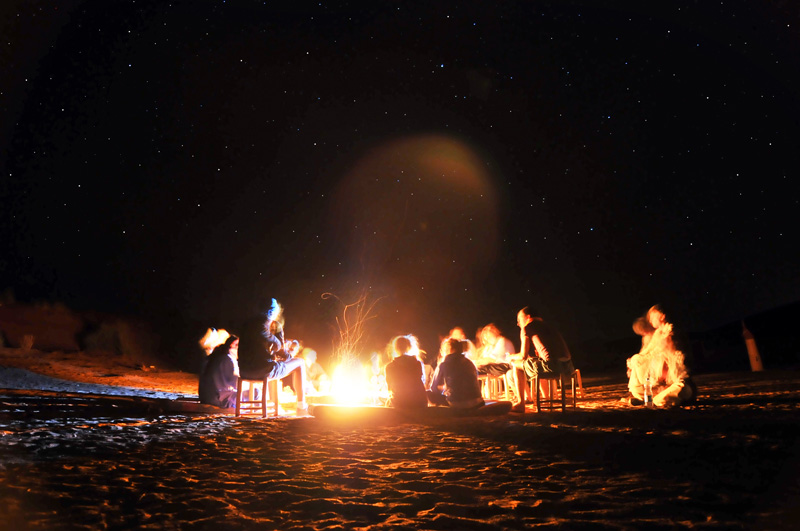 Every one should experience a night in the Sahara Desert at some point in their life. Surrounded by shadowed dunes, dimly lit by the bright moon to the sound of distant camel grumbles, forgo the tent and sleep under the stars. Read more.
1. Kakslauttanen Igloo Village, Finland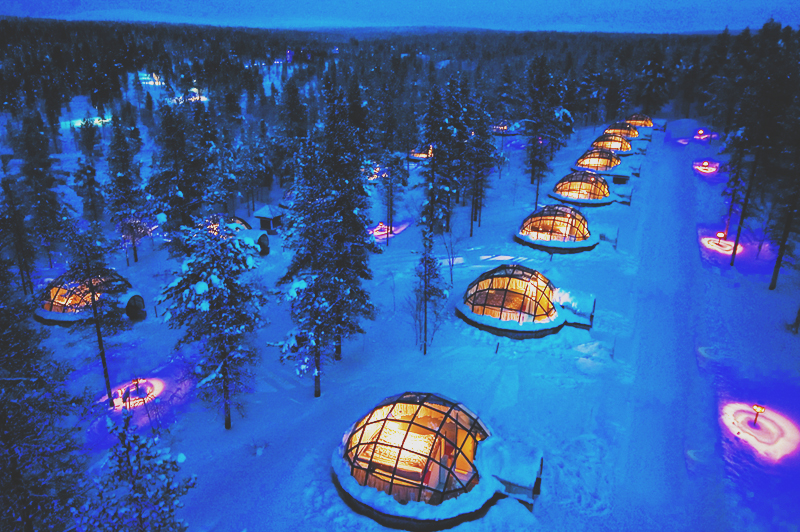 The glass igloos easily make the top of my list as the best place I have ever spent the night. It was a night of overcoming fears, disbelief and utter excitement to be somewhere I had wanted to visit for so long. To sit inside of a warm dome of light surrounded by dark Finnish forest above the Arctic Circle makes for a truly unforgettable night. Read more.
I still have a long list of places that I dream of dreaming in..
5. Undersea Lodge, Florida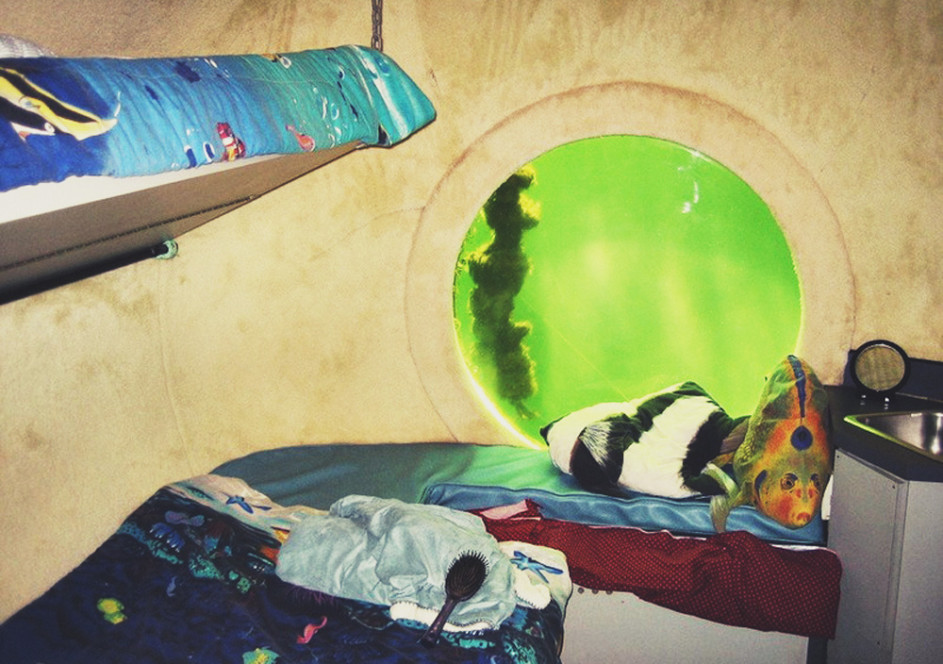 Guest rooms are located 21 feet underwater at the Jules' Undersea Lodge in Key Largo, it rests on stilts 5 feet off the floor of a tropical lagoon, surrounded by swarms of aquatic wildlife. You have to scuba dive down to enter the lodge, which has two bedrooms and a common room and a 42-inch-round port hole window is in each bedroom. It would be the perfect stop on a road trip on Florida Holidays by Cosmos. While not exactly glamorous, the fact that it's only accessible via diving makes me want to stay there.
4. Inside of A Volcano, Hawaii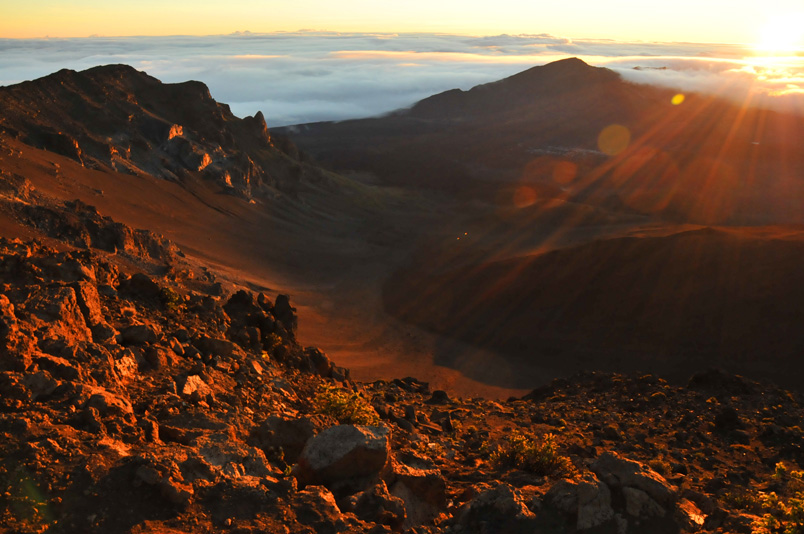 I enjoy a good cabin anywhere in the world, but drop it in the crater of a volcano and I'm sold. It might not be the fanciest of things to do in Hawaii, but it's just right for the adventurous traveller. Inside the Hawaiian volcano of Haleakala, guests can stay in one of the three cabins or two camp grounds reached by a minimum of a four-mile hike from the craters edge. It would be perfect for a large group (up to 12), but you cannot stay any more than three nights.
3. Tree Top Tents, California

Much like the glass igloos, I have been seeing images of these tree top tents for a long time and dreaming about what it would be like to sleep in them. After a bit of research I can never be certain whether they exist in California or Germany, or both, but I will get to the bottom of it and I will sleep in them. Even if it means tying a tent to a rope in a random Californian forest,
2. Tree Pod, Whistler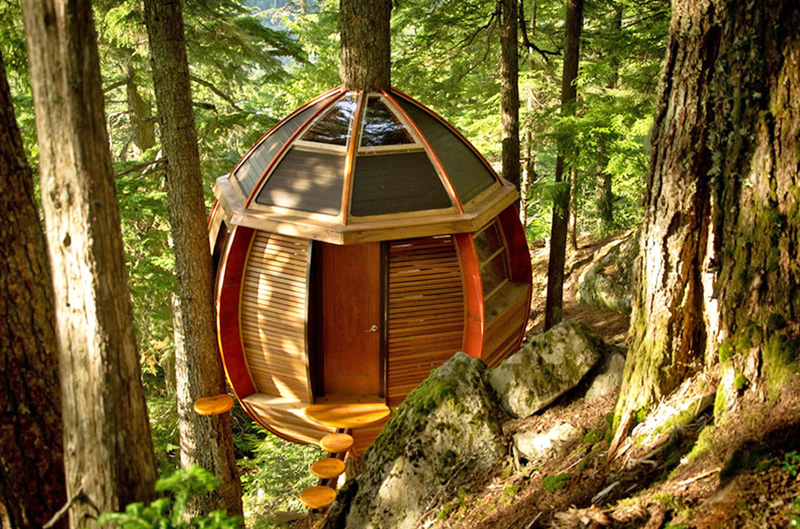 A B.C. man has built a tree house in a remote area of Whistler, where visitors lucky enough to stumble upon it will find "a desk, a chair, a guest book and enough room on the deck to sit down. I would absolutely love to spend a night in this thing and wish I had thought about it on my recent trip to Whistler!
1. The Abandoned Military Plane, Iceland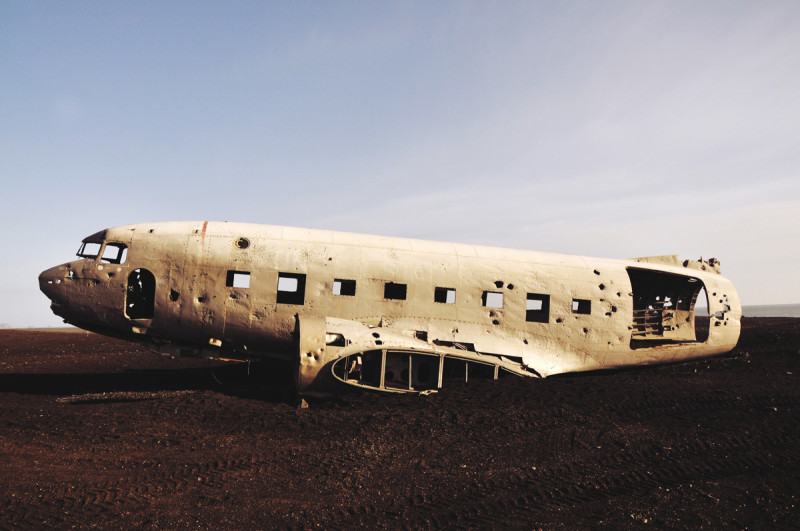 I had been wanting to visit this plane since before my first trip to Iceland, but didn't manage to get there until the second time around. As soon as I laid my eyes upon it I decided right then and there that I would return to it one day and spend at least one night camping inside of its hallowed out centre. I hope to set up a tent, or maybe even just a sleeping bag if the weather cooperates, and spend the night beneath the midnight sun with friends. Here's hoping for summer 2014.
What's the most unusual place
you've spent the night?