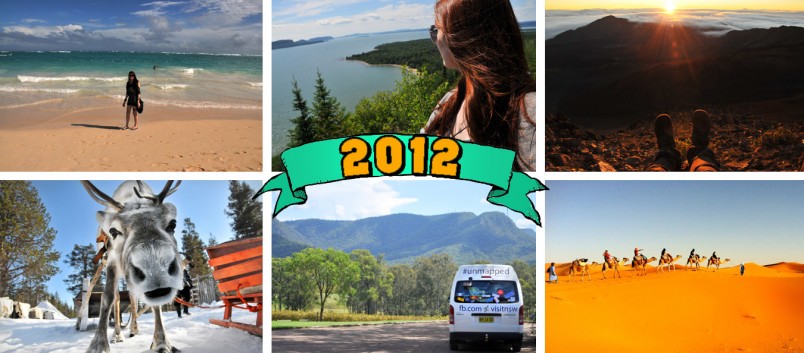 It's that time of year again–an opportunity to look back over the course of the past twelve months to decipher whether or not my year has been a successful one.
Do I deserve a champagne toast at midnight, or should I be shunned to sob over failed resolutions in a dark corner somewhere?
Considering I think resolutions are kind of lame–I think I had a pretty awesome year. 
I've spent the last few days thinking about the past year, remembering all of the unbelievable activities and downright amazing places that I have been. It's hard to choose the absolute best moment or destination, but a certain few always comes to mind.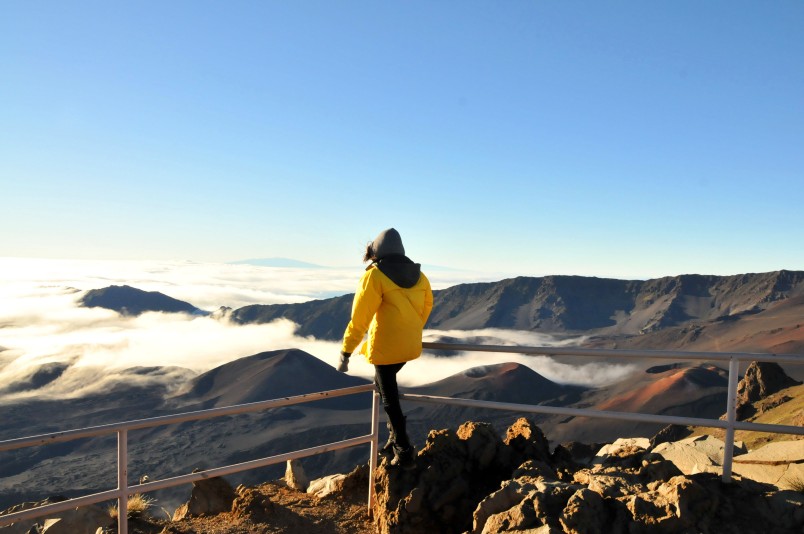 Tally?
47 Flights
25 Boats
19 Trains
12 Countries
5 Continents
3 Helicopter Rides
3 Zip-lines
3 Camels
2 Skydives
2 ATV's
1 Segway
1 Paraglide
1 Parasail
1 Hot Air Balloon
1 Snowmobile
1 Reindeer Safari
1 Dog Sled 
Check out my re-cap of the year, month by month, for the best of Seattle's Travels' 2012:
January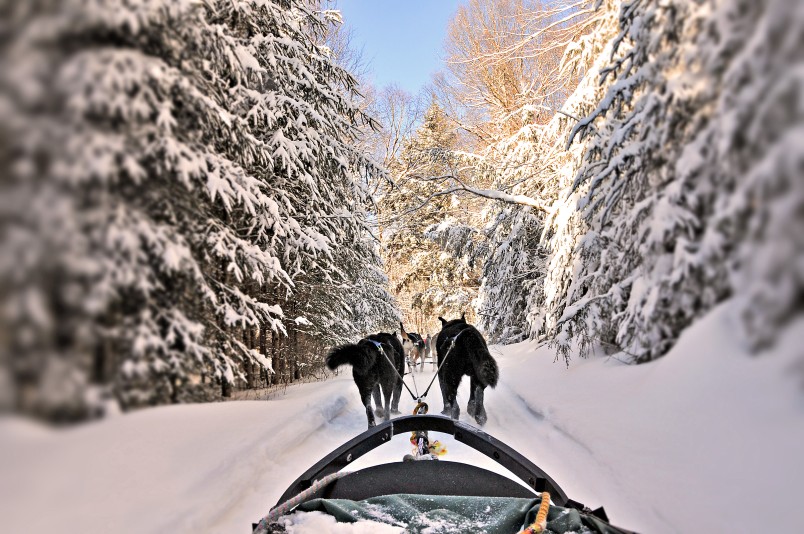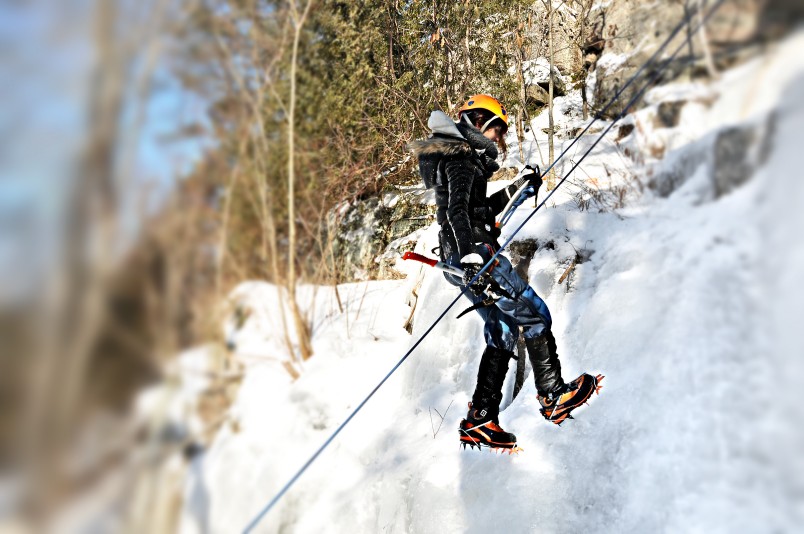 My year started out close to home with some travel in my own backyard; Ontario.
I headed to Algonquin Park for a winter weekend adventure in the snow.
I spent the first day dog-sledding in what was probably the coldest temperature I have ever experience first hand, at -36C, which resulted in funniest moment of the entire year (involving some mission-impossible-style manoeuvres at high speed).
The next day, I ice-climbed to the top of a frozen waterfall, adorned in crampons and ice picks. It was a great start to the year.
February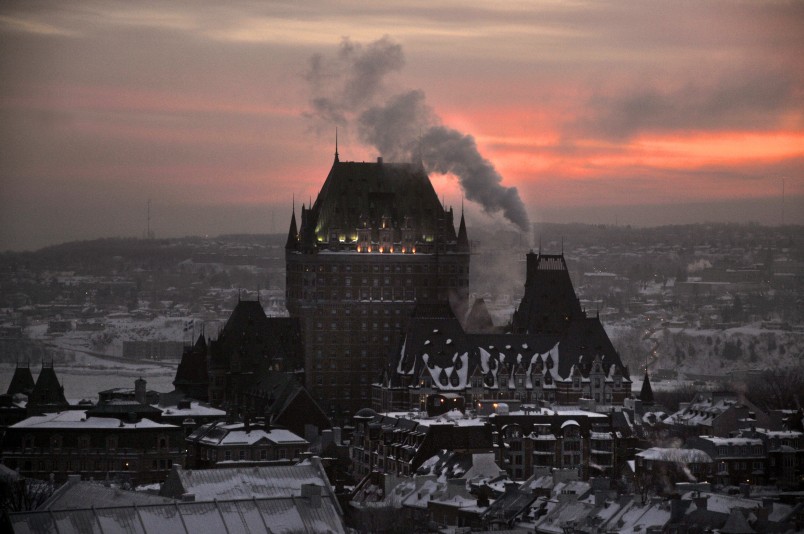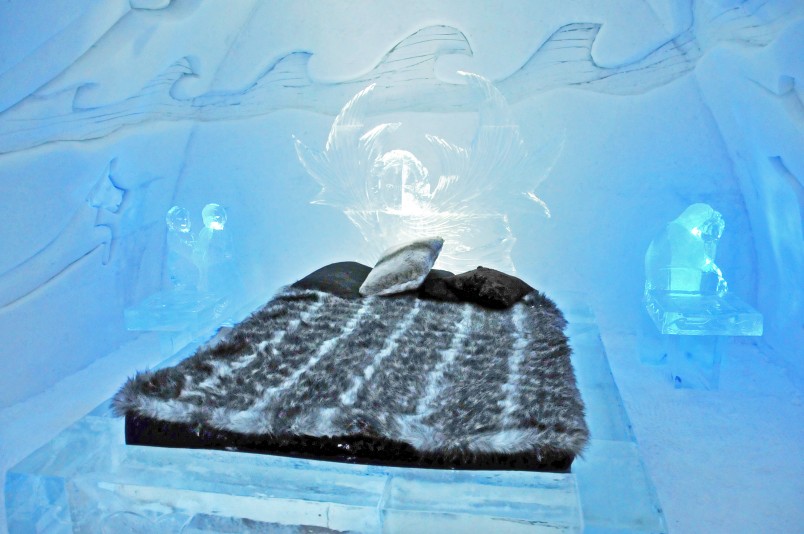 The beginning of February meant that it was time for Winter Carnival in Quebec City.
I spent the weekend riding on snow tubes, watching the ice canoe race, visiting the Hotel De Glace, partying in Bonhomme's palace, and even took a helicopter ride over the city.
I had so much fun that I plan on returning for Winter Carnival 2013.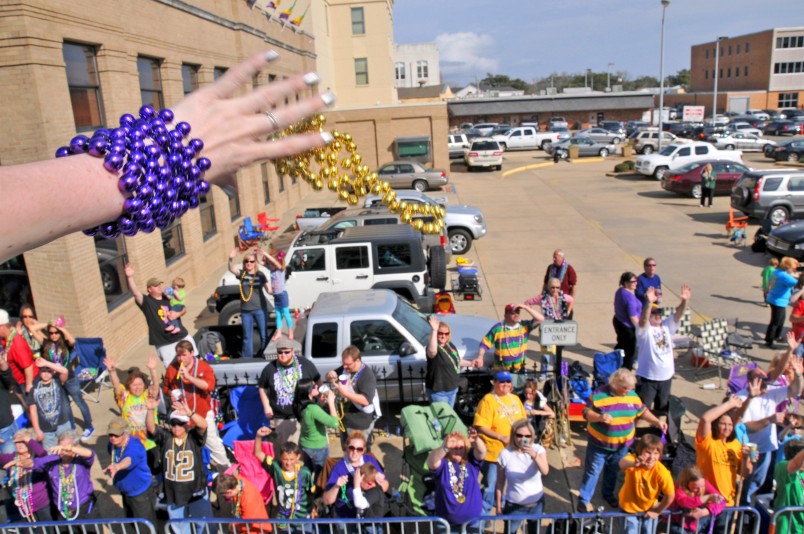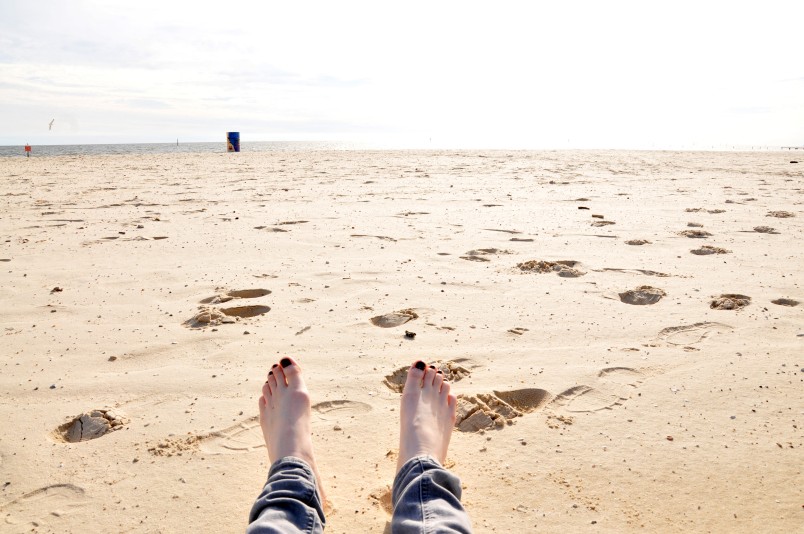 Later in the month I headed down to the Mississippi Gulf coast for Mardi Gras.
Not only did I get to witness the infamous celebrations, but I got to ride on a float in the parade and toss out beads to thousands of people.
I ate some delicious Southern food and explored the coast that had been ravaged by Hurricane Katrina.
March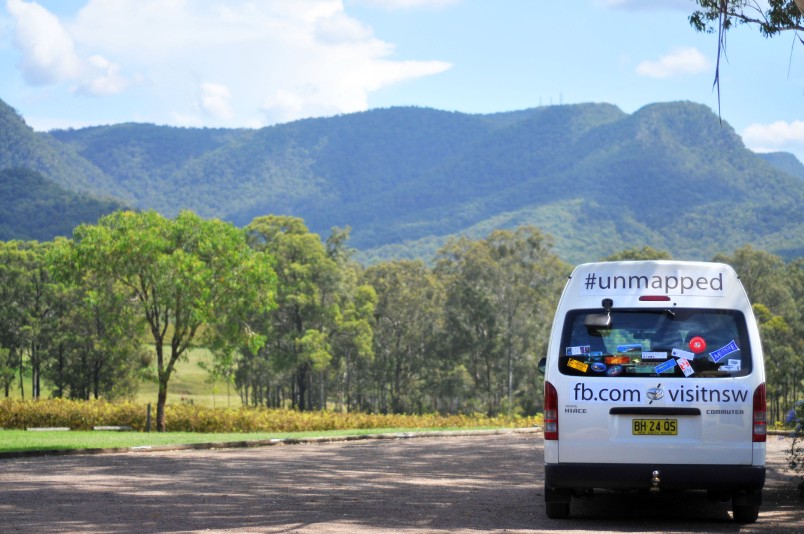 I spent the entire month of March in New South Wales, Australia.
It was probably the most epic month of the entire year, as I started it by jumping out of a plane, and it set the bar for the rest of the year.
By way of wombus; I did things like riding in a hot air balloon, quad biking in sand dunes, jet boating over massive waves, skydiving (twice), and playing with a baby wombat. Did I mention that it was epic?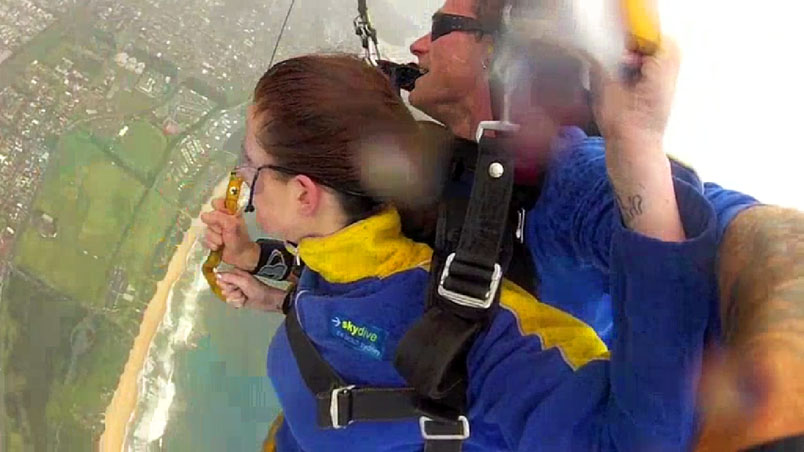 My favourite tweet of the year:

April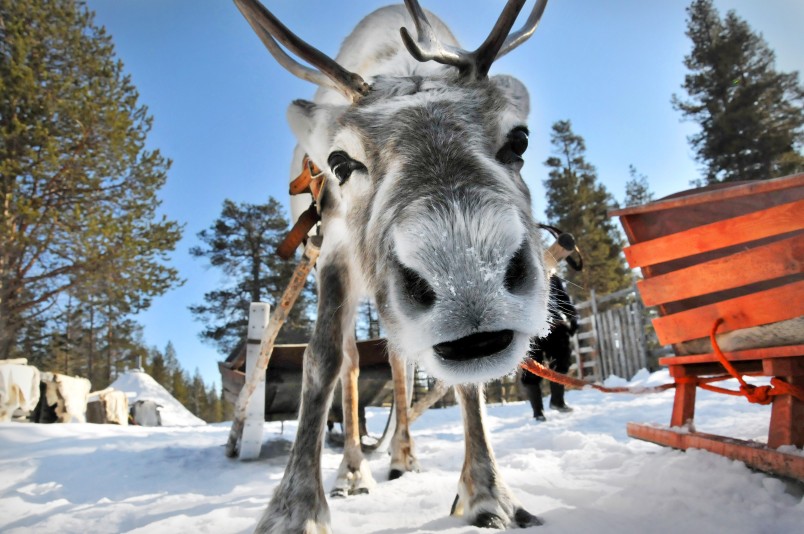 After only a few days back in Canada, I was super excited to head off again, this time to Finland.
I spent the first part of my trip up in the snowy North, of Finnish Lapland.
I arrived late at night to Ivalo airport and was directly transported to my very own glass igloo at Kakslauttanen Igloo Village. It was definitely the coolest (no pun intended) accommodation of my entire year, and I really enjoyed sleeping in a glass dome in the dark Finnish forest.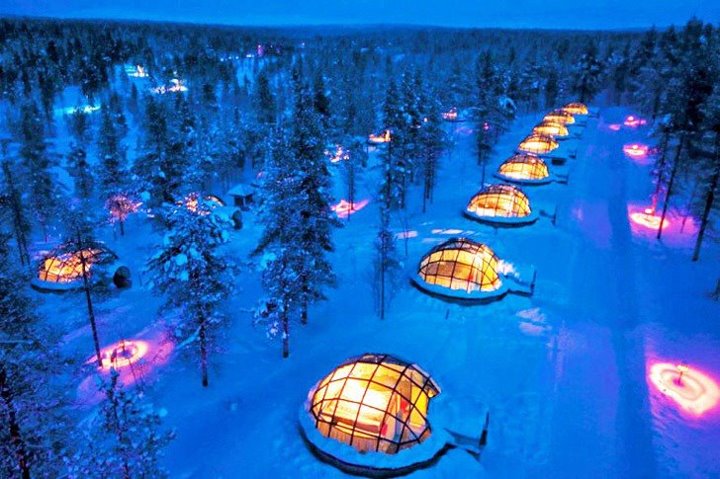 I did other things like snowmobile along the Russian border, went on a reindeer safari with a man who only spoke Sami, and spent a lot of time in the Sauna.
Next, I headed back to Helsinki. I explored the city at my own pace and really came to love it; the people were so nice and everything just felt clean and safe.
May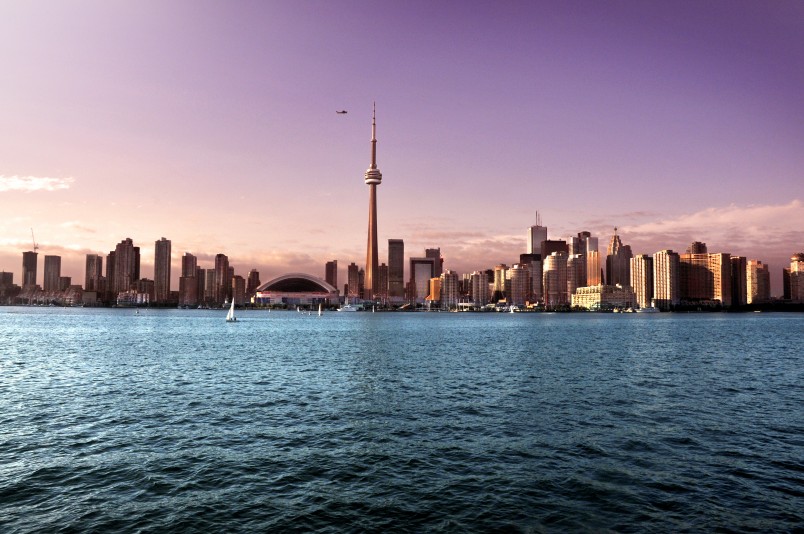 Strangely, May is the only month out of the year that I didn't do any travelling. I stayed at home in Toronto.
It felt weird to be at home for so long, but I suppose that every traveller needs to rest some time.
June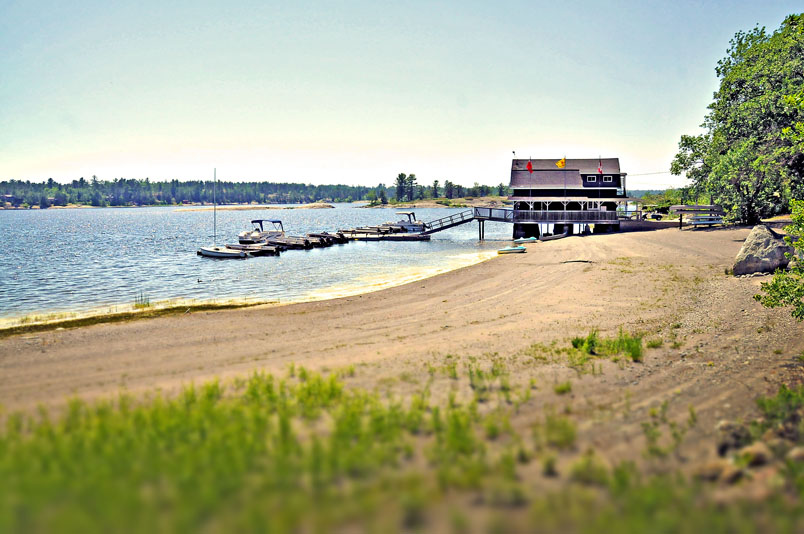 In the beginning of June, I went up to the French River to Sand Beach Lodge.
I was super excited to go fishing for the first time in years and never wanted to stop. I ate a ton of coma-inducing food and went on a hike out to a waterfall.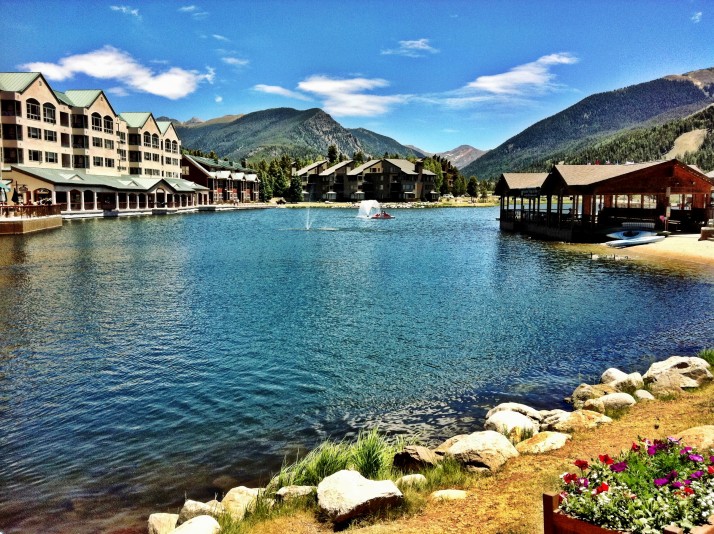 Later I made my way down to Colorado for TBEX 12.
Flying into Denver, I drove up to Keystone and spent the weekend getting tipsy at 10,000 feet and getting some good info about blogging ;]
July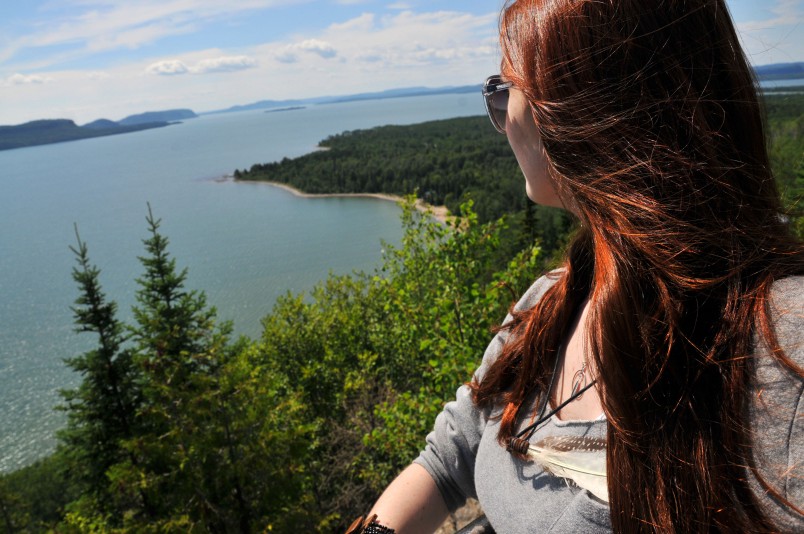 Karin & I headed to Thunder Bay and the North shore of Lake Superior for a week of some more Ontario adventures.
We spent a great deal of time on the water, including sailing the choppy waters of Thunder Bay, two day-long boat trips through the Lake Superior Archipelago and kayaking Rossport Island.
We did a lot of hiking and even went on our very first zip-line at Eagle Canyon. It was a blast.
August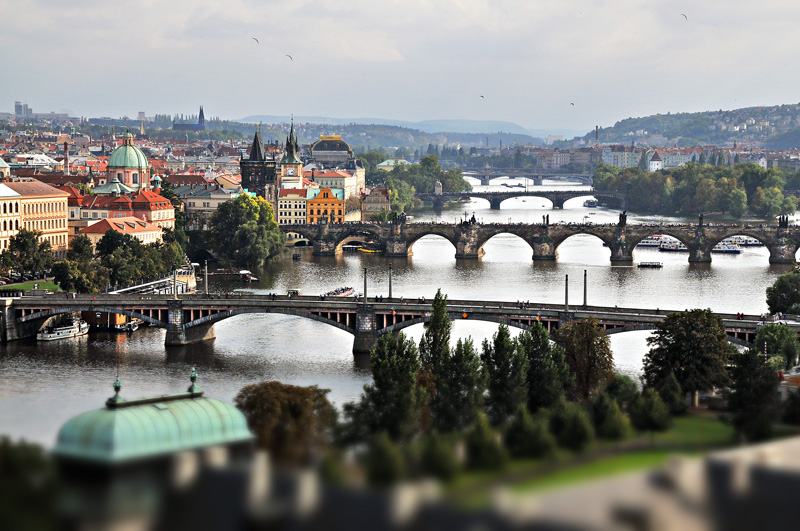 Feeling like I had been in North America for too long, I headed back over to Europe for a couple of weeks in the Czech Republic.
I spent most of my time wandering around Prague, relaxing in the beautiful Fairytale city, and explored by segway and by boat.
I also went on a brewery tour and to a beer festival in Plzen, on a coal safari in Most, visited the pretty town of Tabor and got lost in a hops labyrinth in Zatec.
September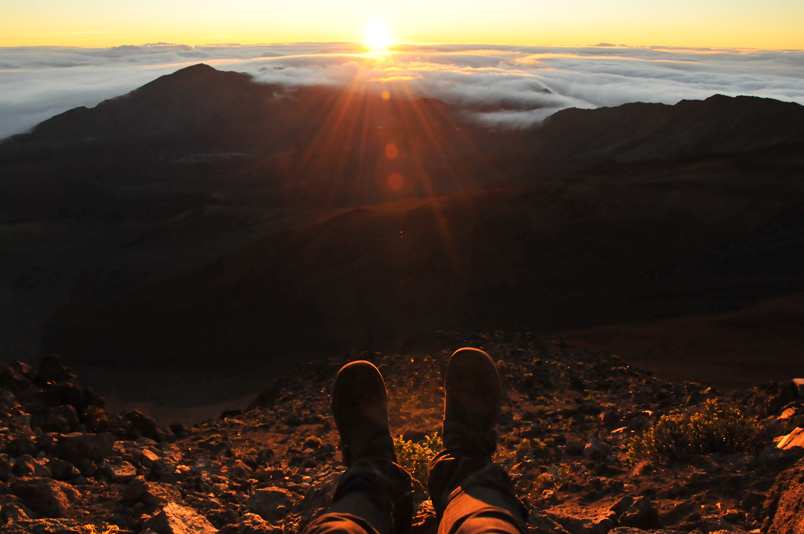 September brings back great memories, because it is a time that I discovered my new favourite place in the world (although, tied with Iceland); Maui.
I couldn't get enough of that jaw-droppingly beautiful and geologically orgasmic island. I loved it from above as I paraglided off it's mountain and I loved it from below as I snorkelled it's volcanic reefs (puns totally intended here).
I woke up at 1am to watch the sunrise over Haleakala Volcano, only to mountain bike back down the side in time for lunch. I zip-lined, drove through hardened lava flows and even rode in a helicopter over to the neighbouring island of Moloka'i.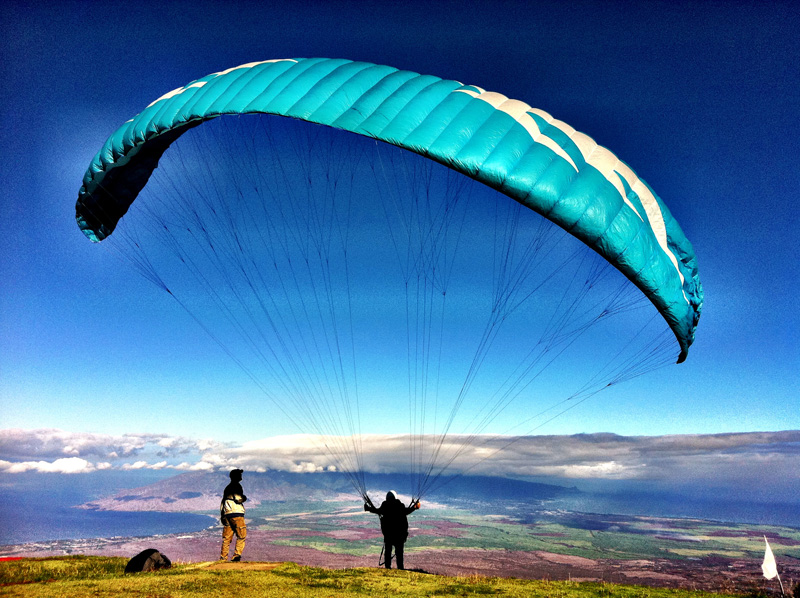 One of my favourite status updates of the year:

It was pure heaven and I WILL return.
October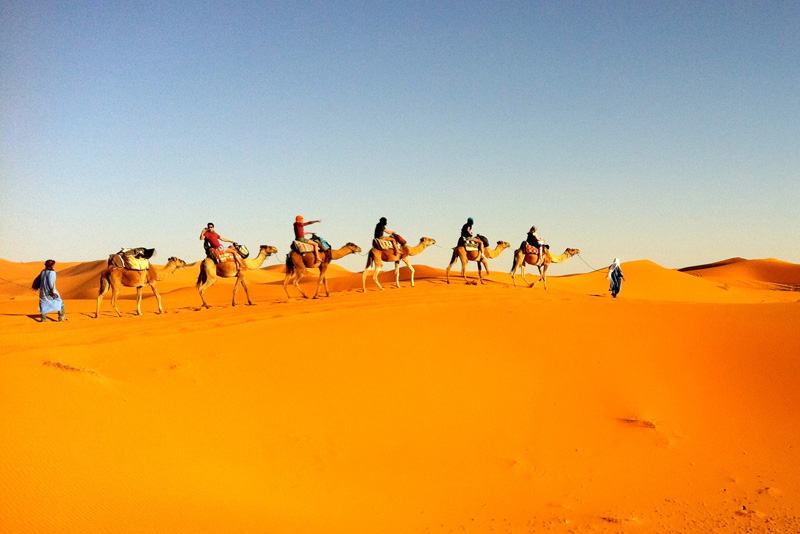 Around mid-month I flew to Morocco, via London.
I spent about eight days exploring the country, visiting cities like Ouarzazate, Ait Benhaddou and Todra Gorge.
The best part of the entire trip was taking a camel trek out into the Sahara Desert and spending the night beneath the stars at a traditional Berber camp.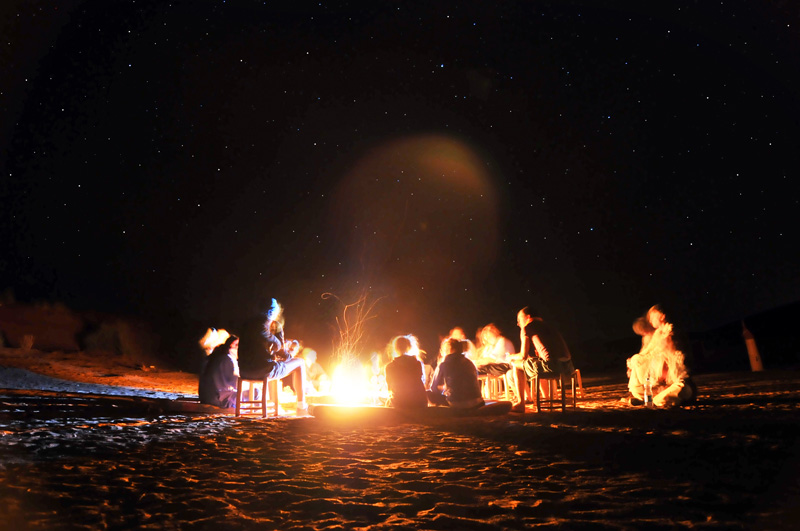 After that, I stuck around in Marrakesh for awhile and rented my own apartment in the city.
At the end of the month I headed back through London, to Bergen, Norway.
November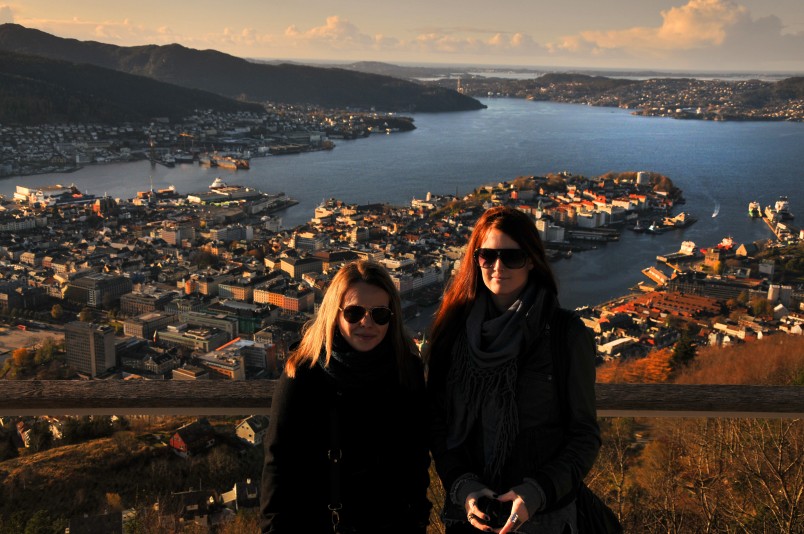 Finding myself in Bergen, Norway at the beginning of the month was a stark change from the heat of the desert.
I spent a couple of weeks visiting friends and exploring the charming little Scandinavian city.
I stayed with one of my BIF's (yes, I just coined the term 'best international friend') that I met in Italy when I was 17 (2005). She came to Canada in 2007, we met in Barcelona in 2009, and now I was visiting her at home in Noway in 2012. She should be coming to Canada again next summer.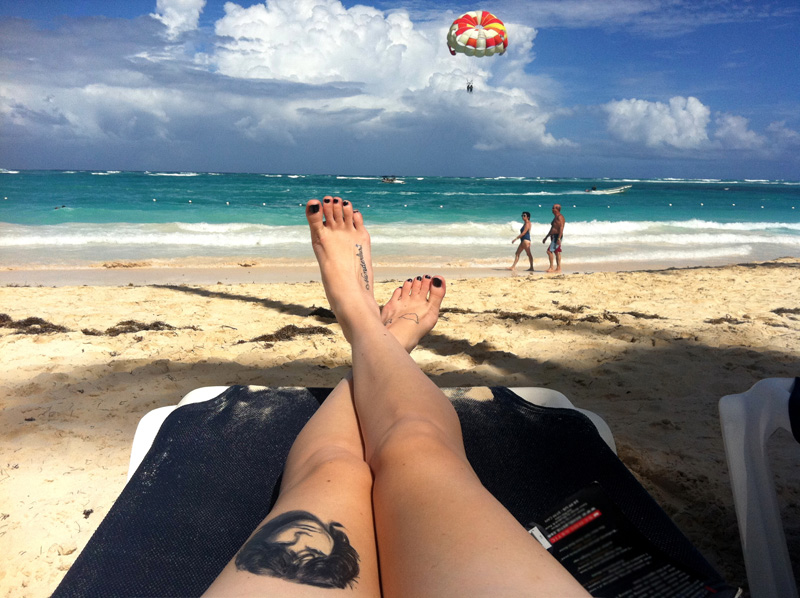 By the time my birthday rolled around, I made my way back across the Atlantic to the tropical Dominican Republic.
My first week was spent in Punta Cana, soaking up the.. shade.. and relaxing by the.. bar (don't judge). My best friend came along with me, and I loved to watch her experiencing her first trip out of the country.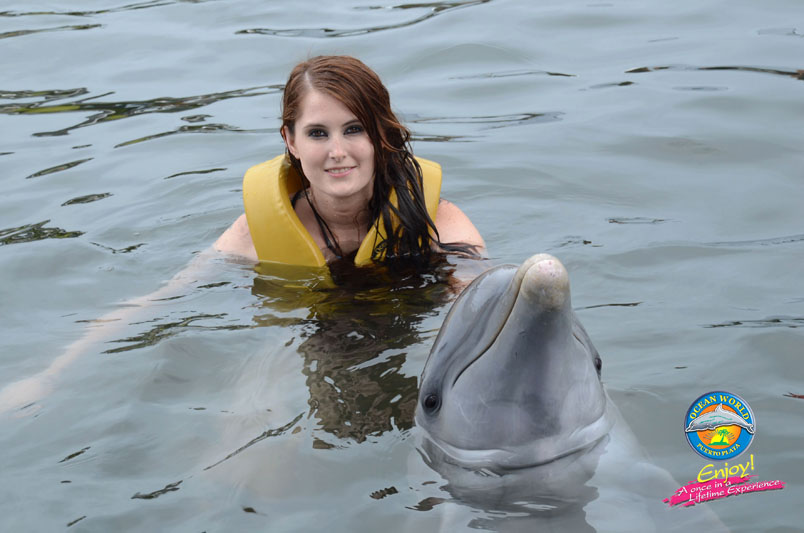 Next, I travelled across the entire country, by land, toward Puerto Plata where I spent the next week doing things like jumping off of waterfalls in the rainforest and swimming with sharks.
Not a bad way to celebrate turning 25.
December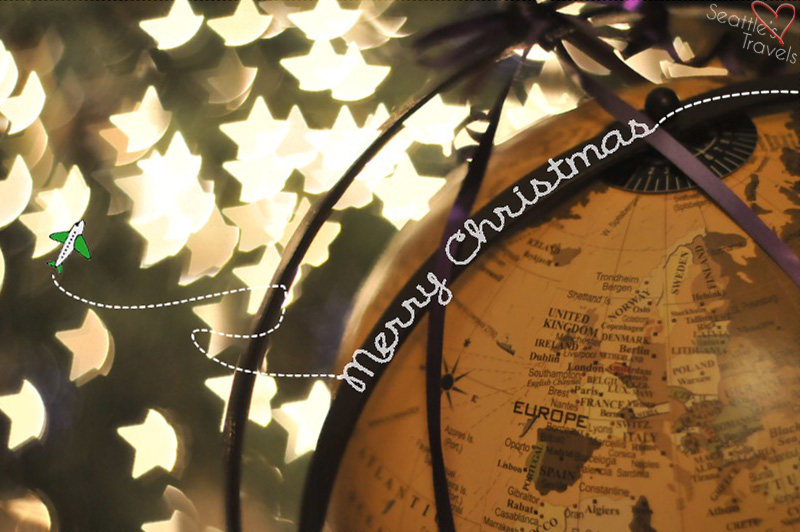 Arriving home just in time for the holidays, after a solid year of travel, I was all set to relax and retire my backpack for the year. I got to catch up on a lot of work and prepare for the coming year.
—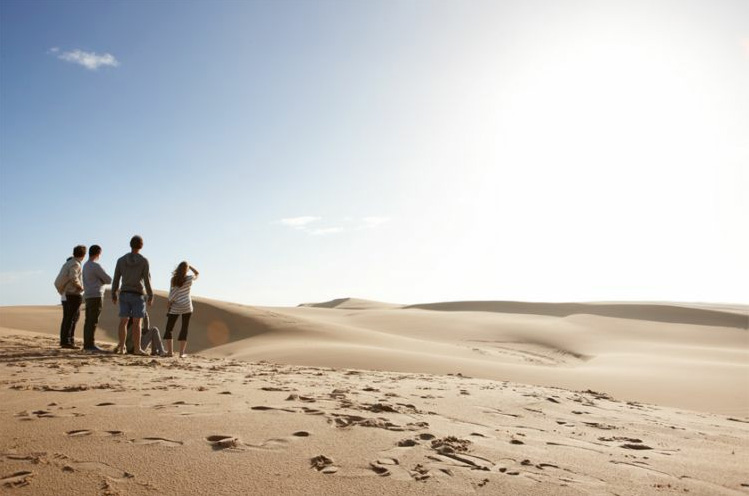 —
So, there you have it; from January to December, this was my year of travel in 2012. I don't regret any of it and I am incredibly thankful for everything that I got to experience. Cheesy thoughts aside, I can't wait to see what 2013 will bring.
I'm not entirely ready to share my travel plans with you just yet–some of them are still forming, and I'm contemplating some changes–but I can tell you that 2013 will give 2012 a good run for it's sheer awesomeness.
Think: New continents, heart-stopping adrenaline rushes, even more orgasmic geo-porn and countless new adventures. And hey, let's see if I can beat 47 flights this year ;]
If you are planning to travel more places around the world StopSleepGo, offers online accommodation with safe and secured, with thousands of properties worldwide available.