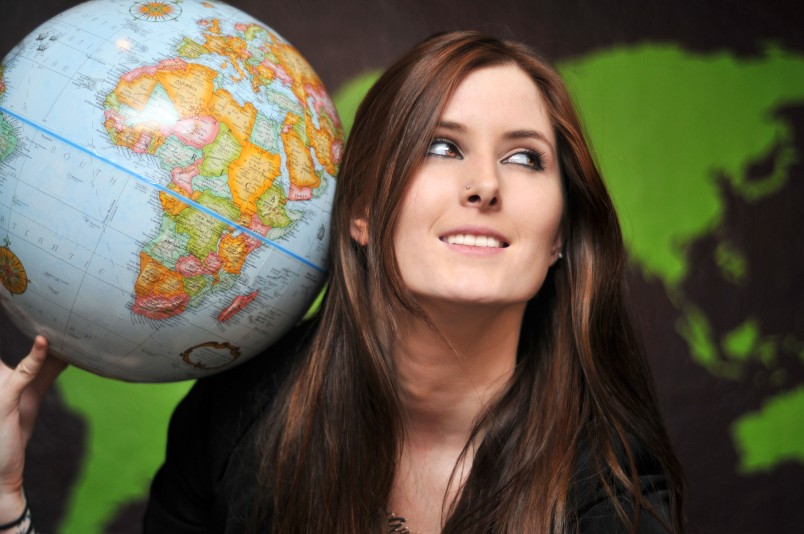 Today is my 24th birthday.
In a mixture of celebration and fear, I wanted to put together a list of 25 things to do before I turn 25.
Some of them are travel related, and probably a little far fetched. But, I'm allowed to throw in a few unlikely dreams, aren't I? Lots of them are highly possible, so I will work hard over the next year to complete this list as best I can. Here it goes…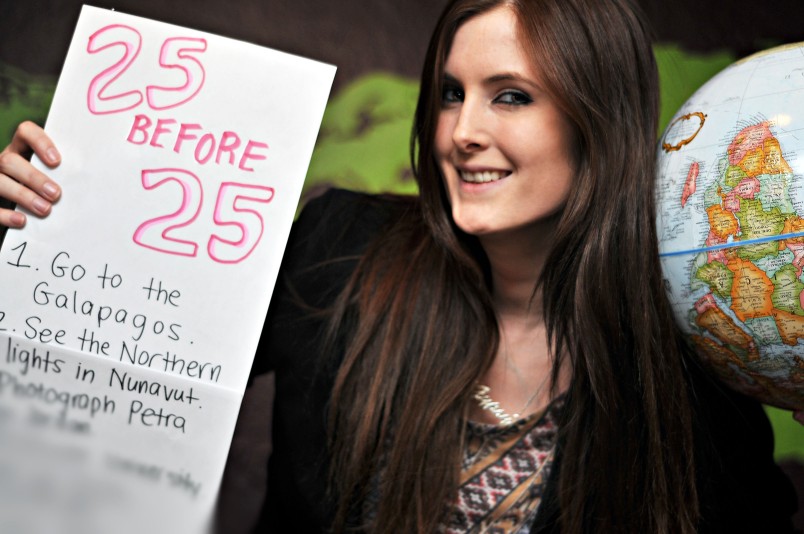 1. Do Nothing on my 24th Birthday
Did I ever mention that I'm terrified of turning 24? It's my "scary age". Everyone has one, and mine is 24. 24 always stuck in my mind as the age of "adulthood", as a child. I remember my Uncle's 24th birthday, and now I am an adult. I know, I know.. everyone grows up eventually, I'm not Peter Pan.
2. Add at least 10 New Pins to my Map
I have a map board in my room, where I add pins for each of my travels. I hope to add at least 10 more pins this year, meaning that I'll visit at least 10 new cities.
3. Officially Graduate University
Technically, I'm currently done my undergrad. I've just left my graduation status open to finish an additional certificate. I will officially graduate in April :]
4. Get my TEFL Certificate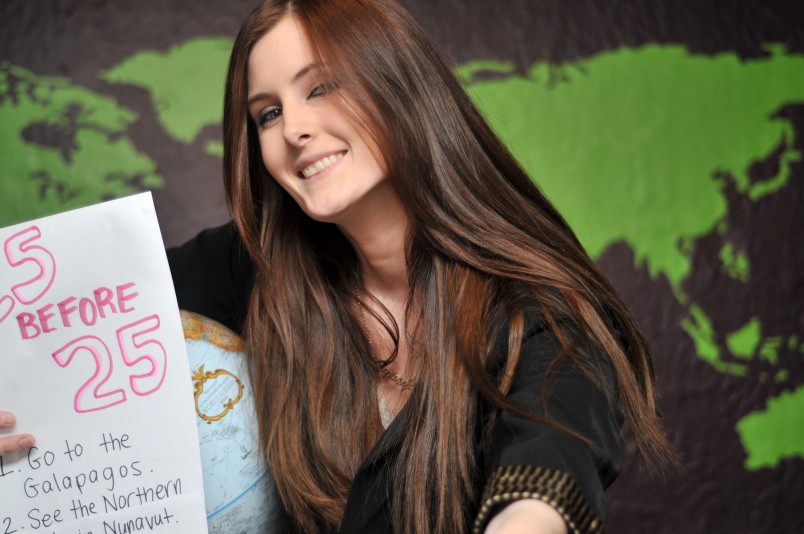 I've always planned on teaching English abroad after graduation. I may wait a year or two to leave, but I'd like to get my certificate this year so I always have the option.
I'd like to start off in the Middle East for at least one year, where I can earn higher wages to pay off my student loans. Then on to some other awesome destinations!
5. Visit a Canadian Territory
I've traveled to 9 of the 10 Canadian Provinces (unfortunately missing NFLD!), but have not been lucky enough to step foot in a territory yet.
I'd love to visit any of them, especially Yukon or Nunavut. Have you seen photos of Nunavut? Oh my God!
6. Attend all of the Cool Travel and Adventure Expos in Toronto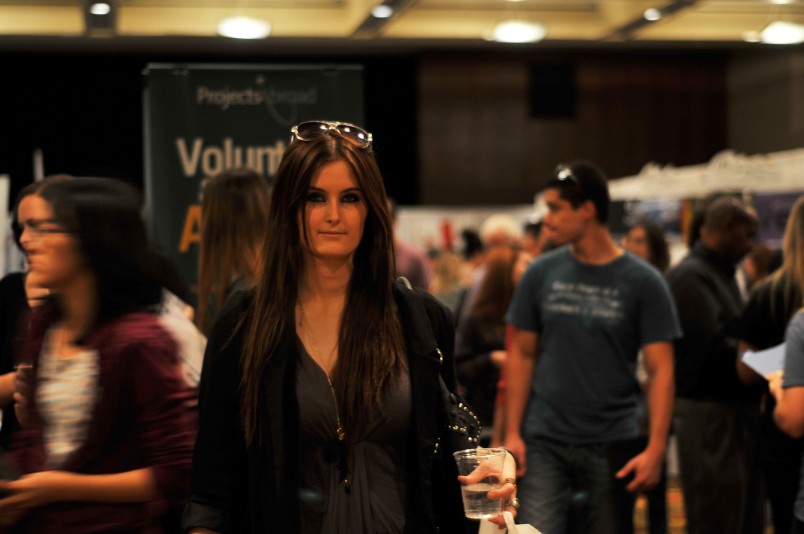 I attended a couple so far this year and really enjoyed them. There are some bigger ones coming up in the winter that I hope to go to. It's great to be a such a huge room jam-packed full of other travel-lovers like myself!
7. Relax More
I've been in University for so long without any breaks that I literally get 2-week-long-migraines every couple of months just from the stress.
While most students take their summers off, I keep going through those humid months, sitting in sticky classrooms and stuffing more and more academic knowledge into my melting brain. I've had enough.
8. Go on another Long Distance Train Journey
I traveled across Canada by train last year, so this year I'd like to try it somewhere else. Preferably the Trans Siberian/Mongolian, but anywhere will do. I love trains!
9. CN Tower Edge Walk
I'm not quite sure why I haven't done it yet; I live in Toronto and it's easily accessible to me. It's probably the cost; it's quite expensive.
One of these days I will get up there and look down upon my lovely city from the sky.
10. Get a New Travel-themed Tattoo

Not like I don't have enough already, but I want more. I love tattoos and I love travel. I always have too many ideas, but can never really settle on them.
I currently have a map of the world, a compass and GPS coordinates as travel-themed tattoos. What to get next?
11. Go to TBEX '12
I'm generally new to this whole travel blogging world, so I haven't had the chance to meet all of the other travel bloggers like everyone else.
I didn't go to last year's TBEX because I thought I was still too "new", but I'd love to attend this year :]
12. Volunteer in the Galapagos
We've been planning and trying to fundraise for volunteer efforts in the Galapagos Islands next year, but have so far been unsuccessful. We will keep trying, and hopefully make our goal by May or June, 2012.
13. Visit Petra, Jordan
Jordan has always been in my list of top 5 countries to visit, and I would like to do it this year. Fingers crossed!
14. Make it to 2 more Continents
I mean come on, I've only been to 3 /:
15. Go on an American Road Trip
I've been on plenty of Canadian Road Trips, and some smaller American ones.. but I'd like to take a big trip through the States.
16. Throw Away Half of my Possessions
Ok, maybe not throw them all away. I could sell some things and give others away. But, I would eventually like to do away with half of my things.
I have too much random junk that I really don't need. How am I supposed to just pick up and travel the world with a whole truck load of nonsense left behind?
17. Start a (real) Career, in Travel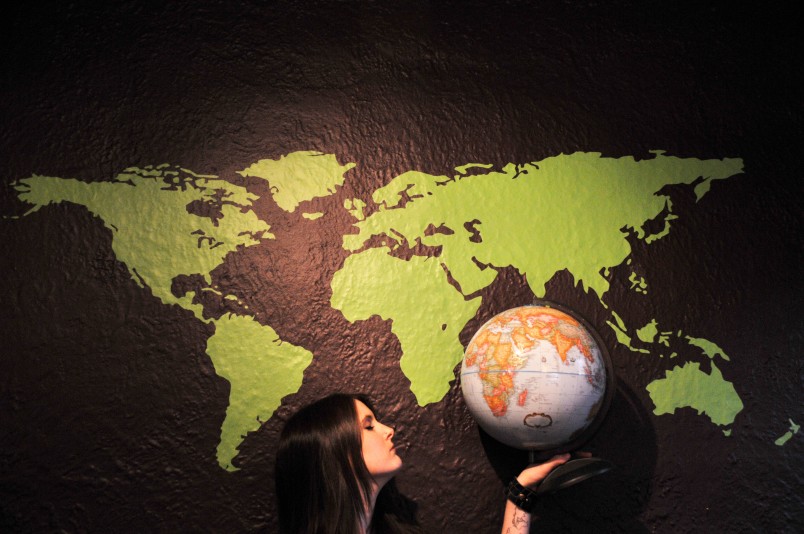 Travel Blogging is awesome, but it's not my job. I'll always shoot weddings part time (a couple weekends of the year), but that doesn't pay the bills.
I'm done University and now I need to start my career, preferably in travel.
I think that I would be pretty good with any position in the travel industry. So, why do I keep hearing "you're too qualified" instead of "you're hired"?! Someone hire me! Haha 😀
18. Upgrade my Camera
I've been using the Nikon D300 for the past few years. It's wearing down and I'm not as impressed with the final products as I used to be.
I really need to upgrade, and I'm even thinking of making the dreaded switch over to Canon for the 5D Mark II.
19. Start a New Photography Business
I've had a business plan in the works for a couple of months now, and I'd like to put it into action over the next year.
I already own a Wedding Photography business, but I'd like to gear it toward destination weddings ;]
20. Write a Print Article for a Well Known Travel Publication
Isn't this every travel writers dream?
21. See/Photograph the Northern Lights
I don't care if I have to disguise myself as a polar bear and camp out for three nights in an igloo… I want to see the Aurora Borealis.
22. Enter the Southern Hemipshere
I spend too much time in the North :p
23. Have Success with my New Website
I run another website, aside from Seattle's Travels.
24. Move to a Better Apartment
I loved my new apartment when I first moved in.. but there have proven to be some big problems. Hopefully I can find the perfect place this year.
25. Not be Afraid to Turn 25
Doubtful. But, I'll try. I'll probably spend my net birthday huddled in a field somewhere, hiding from life. But, until then…
—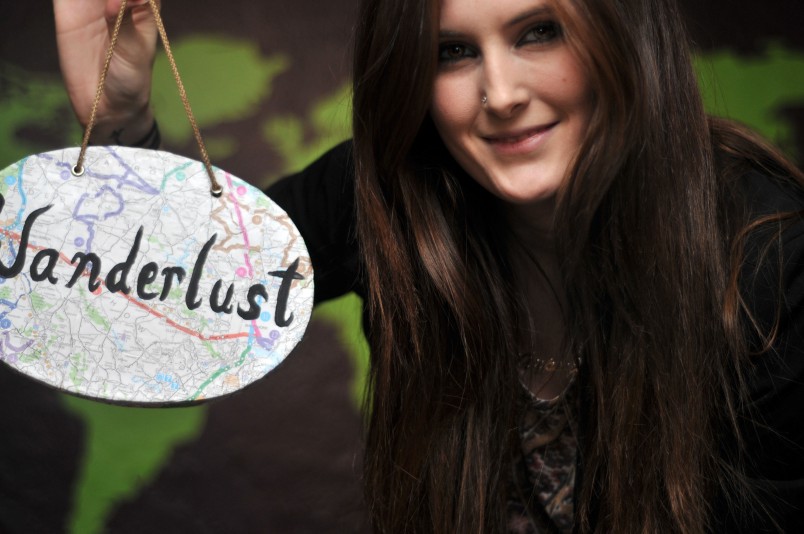 —
So, there it is; my 25 before 25 bucket list. I'll include update posts as I check off the boxes, and a follow up post a year from now.
Thank-you for all of your wonderful birthday wishes so far, I really appreciate them :]