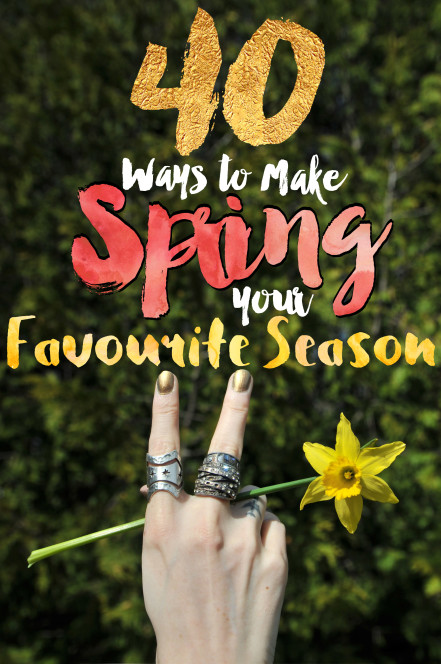 Spring can be one of the most underrated times of the year, as some people find it a bit rainy, and can't wait for the heat of summer. But, what's not to love about this happy season? Nature comes alive, flowers are blooming & trees are budding, animals are waking up from winter, and it's not yet too hot or dry.
I love this time of year, and I can't wait to experience more of it before summer comes along. Here are my lists of 10 activities for the spring season, 10 items to conquer spring, 10 places to visit in the spring, and 10 spring photo ideas.
10 Activities for the Spring Season
Hiking
If there's one thing that you have to do in the spring, it's hiking. You've been waiting all winter, and there is no better time than the present, to get outside and do some exploring. Be sure to wear good waterproof boots, map out a trail, bundle up, and hit the dirt.
Spring Camping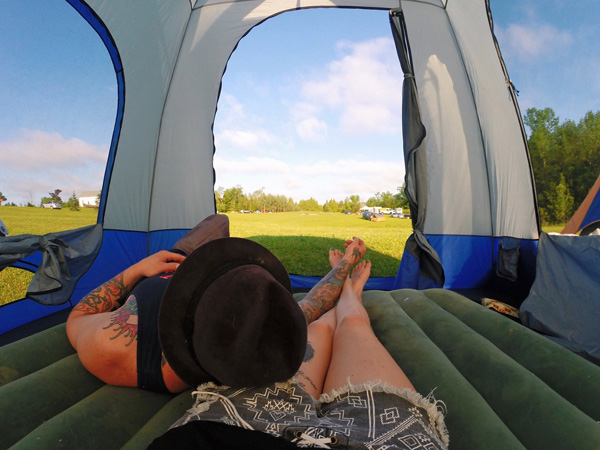 It seems that most people prefer to camp in the summer, when it's warm and dry, but why not try camping in the spring? Dress warm, pack lots of blankets, and cuddle up beside the fire. A bonus to spring camping is that most campgrounds and parks are far less busy at this time of year, so you should be able to get your favourite site.
SUPing
This is another activity that most would save for summer, but there's no rule saying that you can't Stand Up Paddle in the spring. Throw on a wetsuit, make sure the water is clear of any ice, and paddle away. Practice safety at all time, but the water should be all yours, so have fun.
Kayaking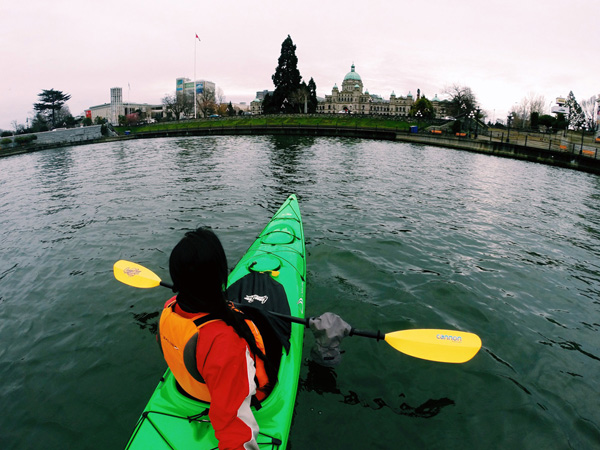 Kayaking is great at any time of year, but waters are usually running high and fast in the spring. As long as you're careful, this should make a kayaking trip even more fun than usual, and you should have a blast.
Fishing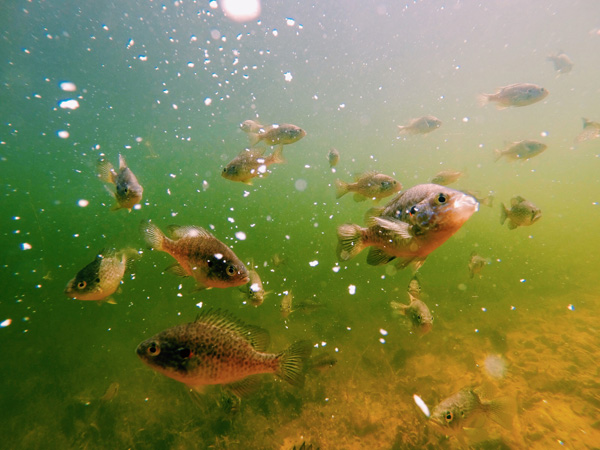 Check around your area to find out where the best spring fishing spots are. Different fish can be found at different times of the year, from place to place, and spring is good for brooke trout, rainbow trout, harbour pike, spring Steelhead, and walleyes.
Snowshoeing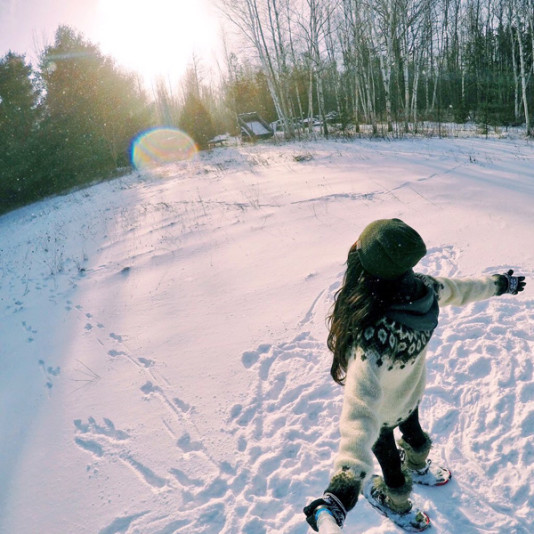 Let's face it, sometimes the groundhog calls it, and winter sticks around a little longer than we'd like. But, no need to fret–you can still make the most of a mild late winter, and hit the remaining snow with snowshoes.
BBQing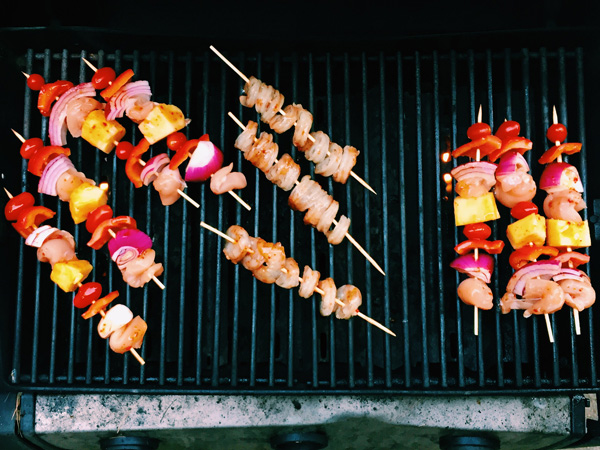 Whether you fire up that BBQ, or simply cook on an open fire, cooking a meal outside is a must in early spring. Throw some chicken or hamburgers on the grill, or toss a stirfry into the cast iron pan in the woods–meals are always better eaten in the outdoors.
Have a Bonfire
Invite your friends, line up some chairs, burn up fallen branches from the winter, and ring the spring in with style. There's nothing like a good spring bon fire.
Hammocking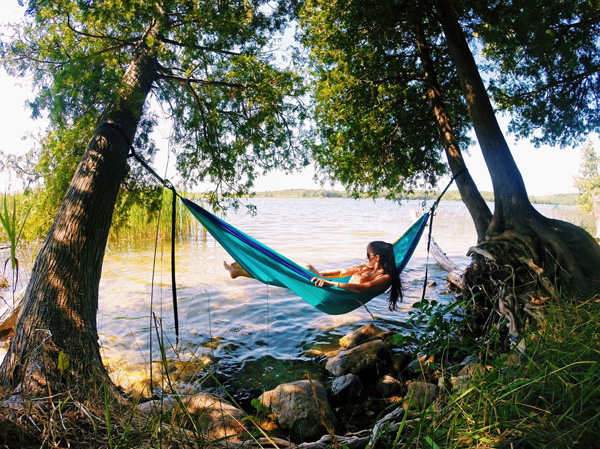 Sunshine. Trees. Breeze. Swaying. Relaxation. Aaahhh. Need I say more?
Have a Picnic
If you don't feel like doing the cooking outside, you can still eat outside. Pack yourself up a meal, and head to the nearest park, field, or beach. Whether you simply spread a blanket, grab a picnic table, or go all natural, enjoy a bite in nature.
10 Items to Conquer Spring
DoubleNest ENO Hammock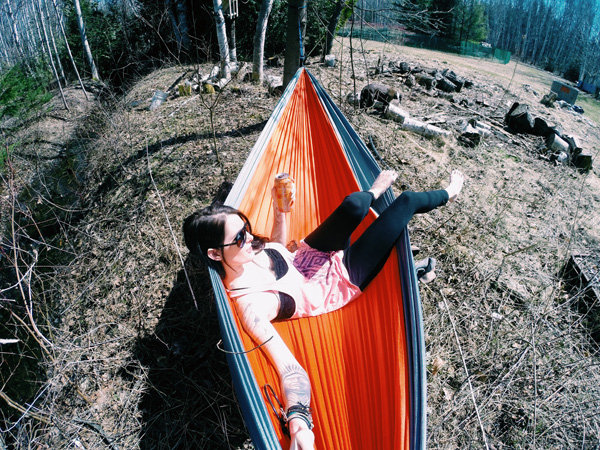 It's no secret–hammocks are my absolute favourite item, and I love to use them in the spring. I've set them up in snow and sunshine alike, and always love a good late-May-hang. The Eno DoubleNest Hammock is perfect for spring weather and possible rain.
Kånken Backpack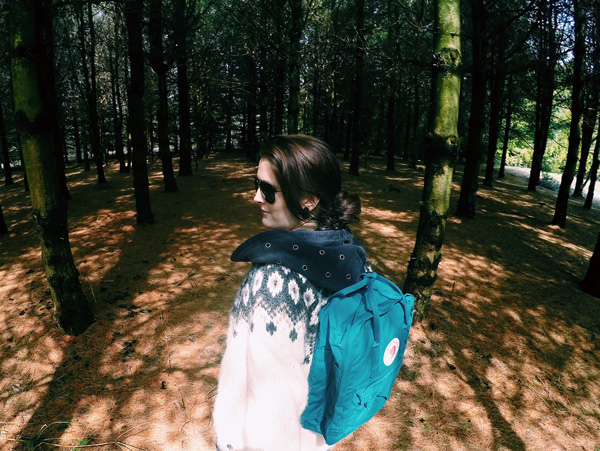 A Kånken Backpack is the ultimate pack for a day hike. Some people can overdo it with a large camping pack, but you really don't need all that space for a day hike. Why burden yourself with extra weight and a sore back, when you can just pop a few things into your Kånken, and be on your way? The endless vibrant colours are only a bonus.
Suplove Paddle Board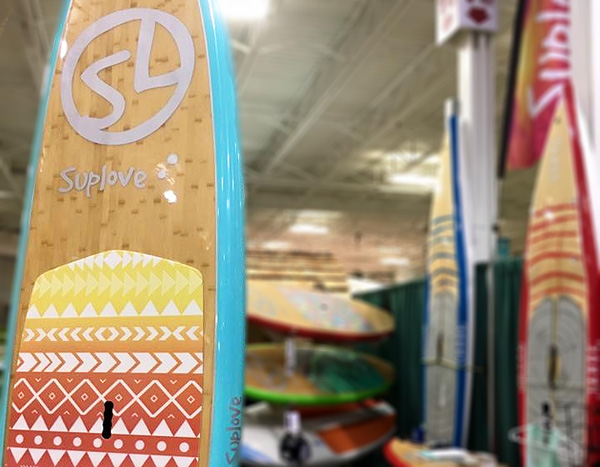 I may be preemptive with this one, as I don't actually have my own yet–but I'm going to be getting my very first SUP board in June, and it will be a aqua tribal Suplove board. I've been SUPing in the spring before, so I know it's a perfect spring activity, but I just had to include Suplove, because the boards are goooorgeous.
A Light Jacket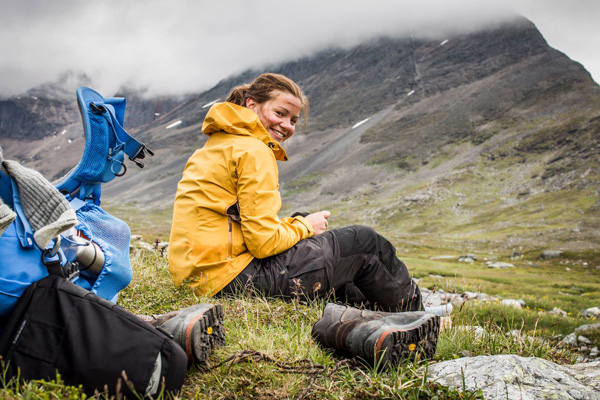 It's that time of year, when a winter coat is too much, and your T-shirt is not enough. What's the solution? A light jacket. Stay warm in windy conditions and and cool spring evenings with a lightweight shell or windbreaker.
Aquaquest Waterproof Tarp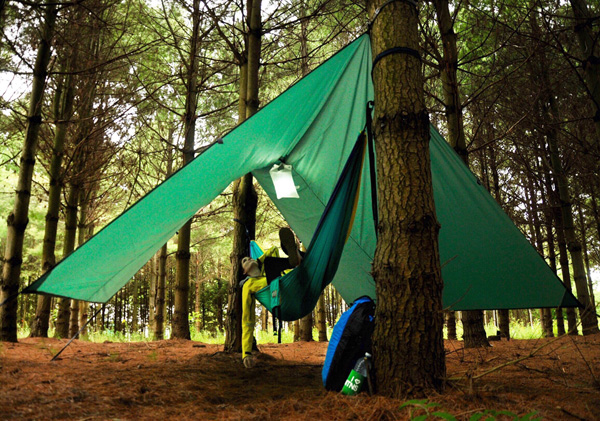 My Aquaquest Waterproof Guide Sil Tarp posed as several different covers, roofs, and shelterslast summer, and I can't wait to break it out to keep me dry this spring. We're planning to put up some wooden poles by the fire pit, to string the tarp across a standing and hammock area. It'll also be perfect for spring camping.
Rumpl Blanket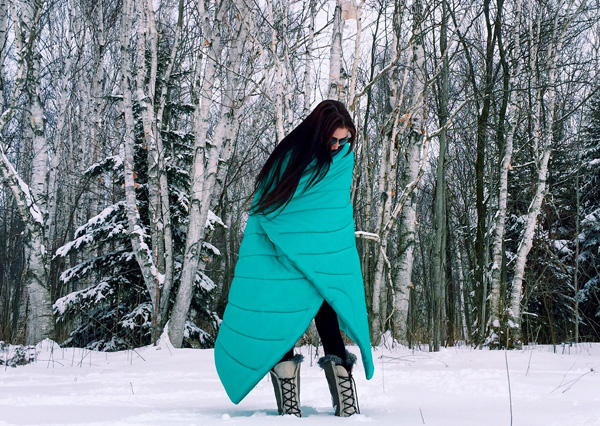 I have two Rumpls, one Charcoal Queen and one Seafoam Throw, and they are my absolute favourite possessions that I have ever owned. I sleep in them every night, I drag one out to the couch where I work from every morning, I take them camping & hammocking, and just about everywhere else in between. They are like big comfortable sleeping bag blankets that are easy to carry around, and basically just wear as an extra layer when you're outside on a chilly evening. I am a Rumplholic and I never want to recover.
Blenders Sunglasses
If there's one thing that I always have with me–it's sunglasses. I can't leave the house without them, and they are basically a permanent accessory on my face in every photo of myself. I'm loyal to Blenders Eyewear, and switch back and forth between about five different pairs that I love.
Napier SUV Tent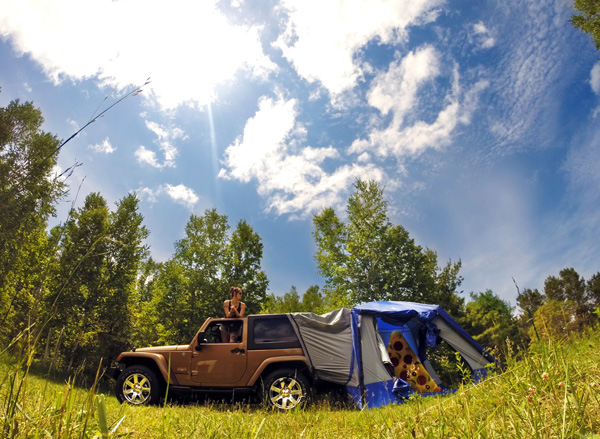 It can be a bit chilly for camping in the spring, but this can be solved with a Napier SUV tent. It connects directly to your SUV (or, a Jeep in our case), and you could give yourself a quick warm-up, by briefly turning on the heating in your vehicle, which will pump right into the tent itself. It's definitely the coolest tent I've ever had.
Sorel Boots
My Sorel Major Carly Boots are my favourite boots that I have ever owned, and I wear them all year long. But, I especially love them in the spring, because they stomp through puddles, keeping my feet warm and dry, and never look dirty from mud and dust. They are the one thing I own that gets the most comments from other people–women and men alike.
A Good Hoodie
You can't go through spring without a hoodie. Whether you wear it by itself on a sunny day, or as an inner layer under your shell jacket–at least one good hoodie is a must. One of my favourite hoodies is my red 60°N 95°W hoodie (the clothing brand that is Canada's official coordinates).
10 Places to Visit in Spring
The Bruce Peninsula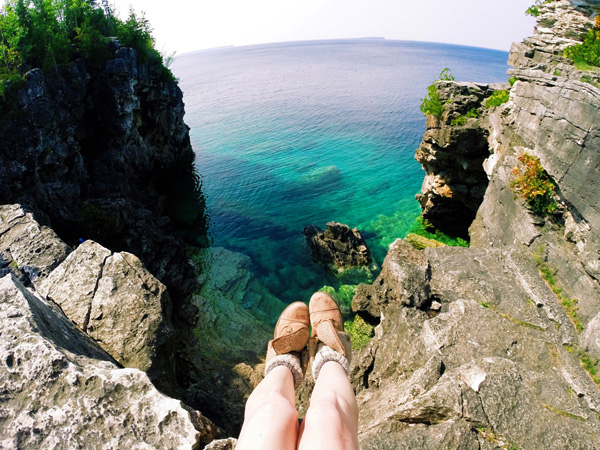 Sometimes it feels like winter can last forever, especially up on the Bruce Peninsula of Ontario. Once the snow starts to melt, trees begin to bud and flowers blossom all over the region–putting on quite a colourful show. The best part of spring, is that it is the prime time to visit, before all of the tourists arrive to the area.
The Kootenays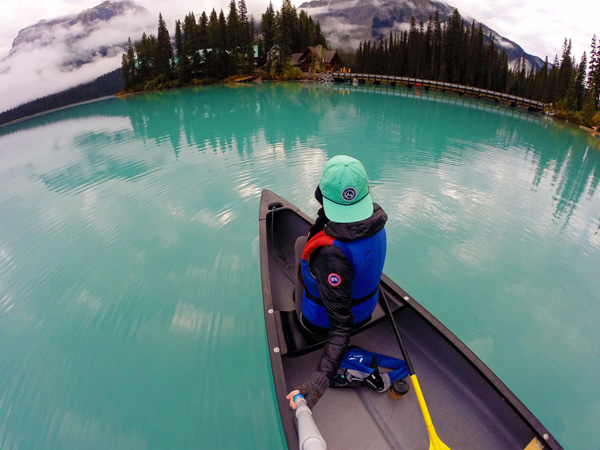 The Kootenay region of BC is popular in both winter and summer, but spring can be very underrated, and perhaps provide a better time to visit, with less people and milder weather.
Victoria, BC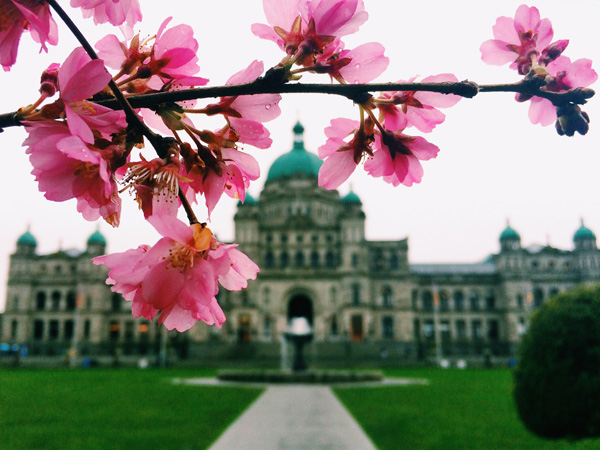 There is no place quite like the West Coast of Canada as winter turns into spring. All of the islands and major cities in the area start to come alive, as cherry blossoms bloom all over the region, and Victoria, BC is one of the most beautiful places of all.
Iceland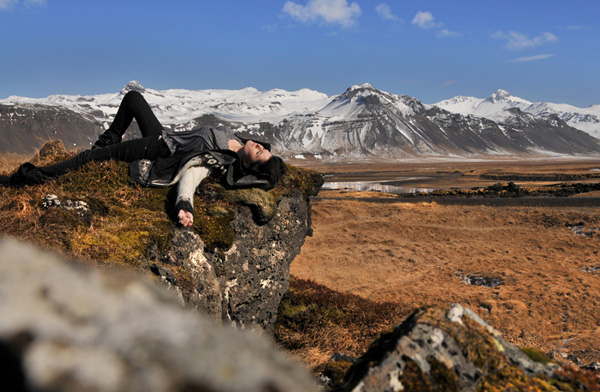 It might be a little chilly, but Iceland is still just as beautiful in April and May, and there are certainly far less people there at that time. The mountains are quite as green as the summer, but they are often dusted with snow, and glisten with ice on the peaks.
Montana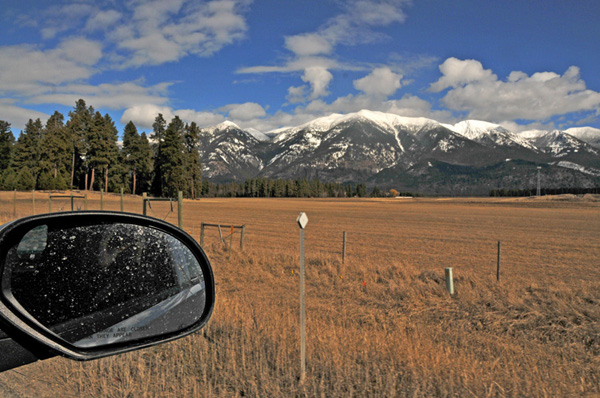 Much of Montana is mountainous, which makes a great contrast with comparatively cooler temperatures and snow, later into the season than most other places.
Oregon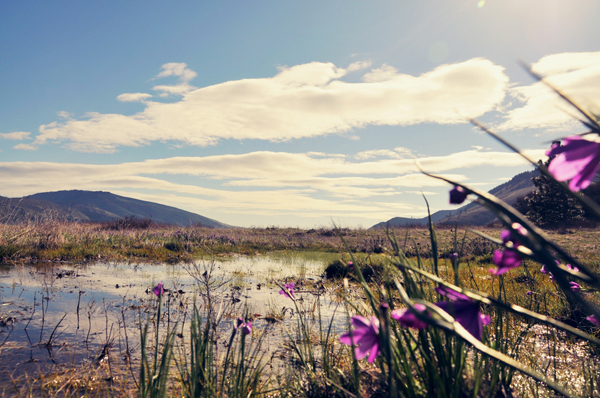 The West Coast of Canada isn't the only place in the area to visit in the Spring; the entire Pacific North West is a outdoor lovers paradise in the Spring, and Oregon is one of the best.
Basically Anywhere in Europe
Europe–especially in the South–can get brutally hot in the summer months. Thankfully, spring brings perfect temperatures with warm days and mild nights, and sweet relief before the scorcher season.
Australia
Technically, Springtime for those of us in the Northern Hemisphere, is actually Autumn in Australia. This means that things are starting to cool down from a hot Australian summer, and evenings become pretty much the perfect temperature. Plus, who wouldn't want to springs?
Costa Rica
Let's be honest, some people just don't like any amount of cold weather–even if spring is still nice and warm. For people like that, there are places like Costa Rica, or anywhere in Central America. Spring will bring a bit of a cooler breeze on the coast.
Trinidad & Tobago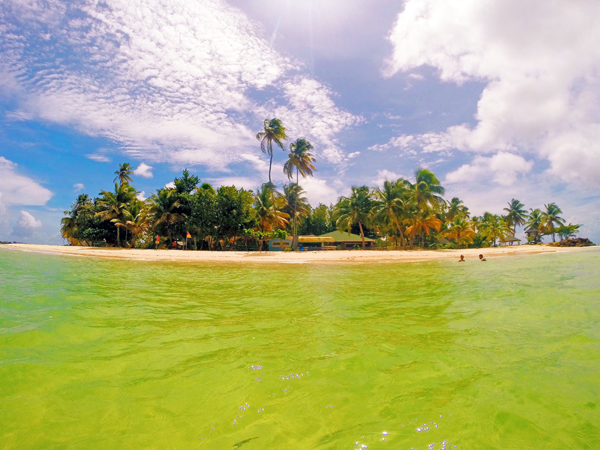 It can be a bit rainy in Trinidad around April and May, but it's totally worth a couple of days on showers for those sunny spring afternoons.
10 Spring Photo Ideas
What do you love about spring?