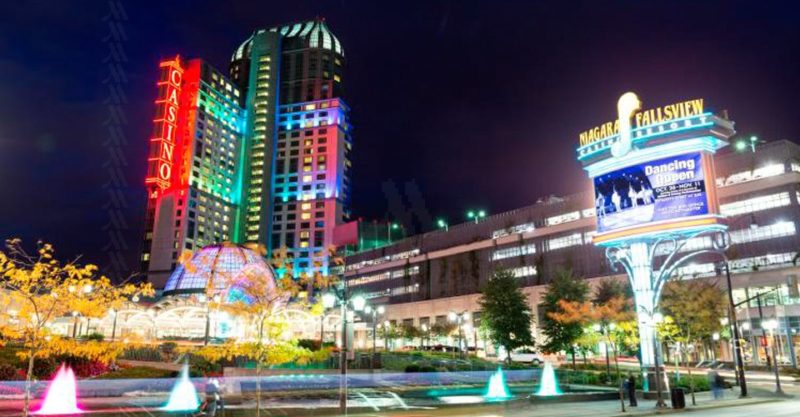 Las Vegas is always the first place that springs to mind when you think about gambling. But, the bright light city that never sleeps is not the only place to find great casinos. Travel approximately 2,000 miles north-east and you've arrived in Toronto, potentially Canada's answer to the Nevada gambling paradise.
Whether you want to stay within the city limits to place your bets, or take a trek out to Niagara Falls, Toronto and the rest of Ontario have plenty to offer when it comes to putting your chips on the table.
With so many casinos to choose from across the province, it may be difficult to decide where to go. This guide reveals the four best casinos in Ontario to help you find the best places to gamble in the area.
1. Casino Niagara
Casino Niagara is located just a stone's throw away from Niagara falls and is an excellent choice for those with a love for poker. The casino offers a whole range of gaming options, including more than 1,300 slot machines, 10 table games, multi-sport wagering and live entertainment.
The casino offers a range of bonuses for its members including free show tickets and hotel stays based on the level of play, as well as free live music on Friday and Saturday.
2. Great Blue Heron Casino
Located in Scugog near Port Perry, the Great Blue Heron Casino is a little out the way from anywhere else, but still provides an excellent range of table games and slots. Ensure you have a place in one of their many poker tournaments by booking your seat online via their website. While this casino doesn't offer the same range of live entertainment as Casino Niagara, the Great Blue Heron has a fantastic choice of food on offer from their Water Edge Buffet and Lucky Stone Bar and Grill.
3. Fallsview Casino
Also located in Niagara, Fallsview Casino offers more than 20 table games as well as over 3,000 slots and million dollar jackpots. Fallsview Casino is an entertainment hotspot, too, playing host to a range of well-known performers including ZZ Top and Tony Bennett.
4. Casino Rama
Casino Rama is about a two-hour drive from Toronto but is well worth the journey. Casino Rama is easily one of the top gambling hubs in the province and boasts a number of tables to choose from. With everything from craps to blackjack, the casino offers more than 2,500 slots. Similar to Fallsview Casino, Casino Rama has a range of live performances occurring on an almost nightly basis.