Bandung is the capital city of West Java, in Indonesia. It is the country's third largest city, yet it is quite unlike any of the others.
And yet–you've probably never heard of it.
So, let me add Bundung to your list of top places to visit. Because once you see the following photos and read my list of the top 6 things to do in Bandung, Indonesia.. you'll be booking you trip ASAP.
One of the biggest differences from Indonesia's other big cities is the climate; it is quite a bit cooler than the rest of country, as it is located in the mountains. Nearby Jakarta residents often visit the Bandung to escape the heat, making it fairly busy on weekends and holidays.
6. Visit Situ Bagendit Lake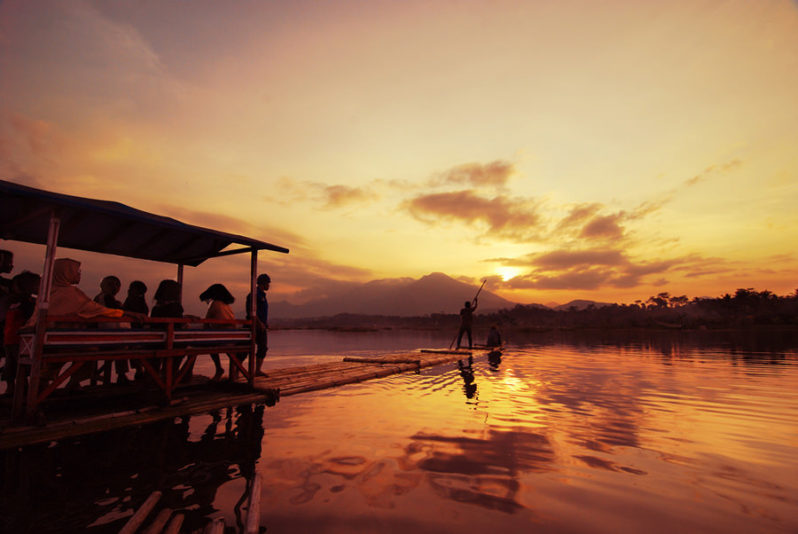 While technically outside of the city, we'll call this one an item on the outskirts.
The Lake at Situ Bagendit is located at an altitude of 1600 meters above sea level, in the lush mountain village of Ciwidey.
The Lake is a peaceful retreat from city life, surrounded by mountains. The ultimate actvity at the lake is enjoying a relaxing raft ride around the water for only $2.
Fun fact: Penganten means newlywed couple.
5. Visit Kawah Putih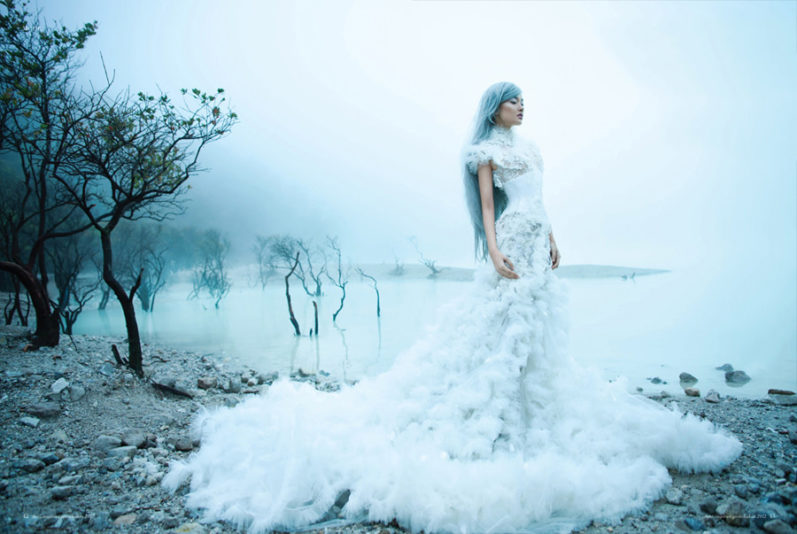 Kuwah Putih directly translates to 'White Crater', which is exactly what it is. It's a secondary crater which formed after super volcano Mount Patuha blew its top.
It's arguably the biggest tourist destination in the area, and it's no wonder–it's absolutely beautiful. Inside the crater is a milky lake with feint shades of blue and hues of turquoise. It's quite similar to the Blue Lagoon in Iceland, and of course, is made from the same type of volcanic activity.
Nearby is also a Deer Conservation Park where you can watch the deer graze peacefully, or you could visit the outdoor adventure park that features a tree house!
Don't forget to soak in the hot springs.
4. Shop At The Floating Market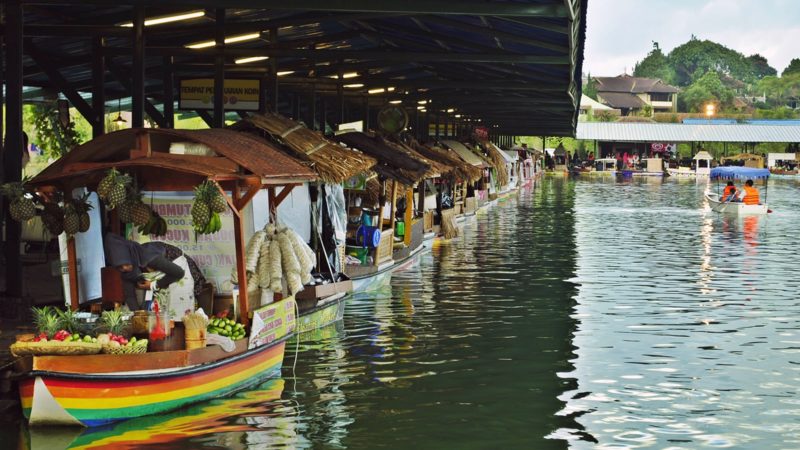 If you've ever been to or seen photos of the floating markets in Thailand, Bundang's is very similar, yet less touristy.
You can either walk along the side to purchase a selection of traditional Indonesian foods, or hop in a boat for yourself to float along the water market.
The difference with Lembang floating market is that it also opens up to a small lake with lots of outdoor activities, including a mini train, swan boats, and ATV's up on land.
3. Stay In Style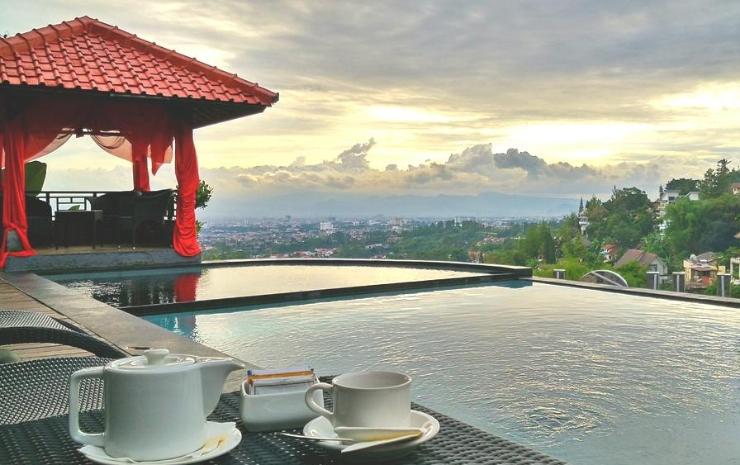 Bandung is full of luxurious hotels and rooftop patios to indulge yourself at, and attracts a crowd that likes to relax and enjoy the finer things in life. And, the ultimate place to do just that while staying in Bandung with Bandung hotel deals is the Dago Highland Resort.
The Dago Highland Resort is surrounded by breathtaking landscape, lush forests, and offers a wide variety of outdoor actiivities. The Resort also features a signature spa with traditional treatments and amenities.
The best part? A year round mountain top infinity pool with an amazing view of the city below. Yes, please.
2. Hike Up A Live Volcano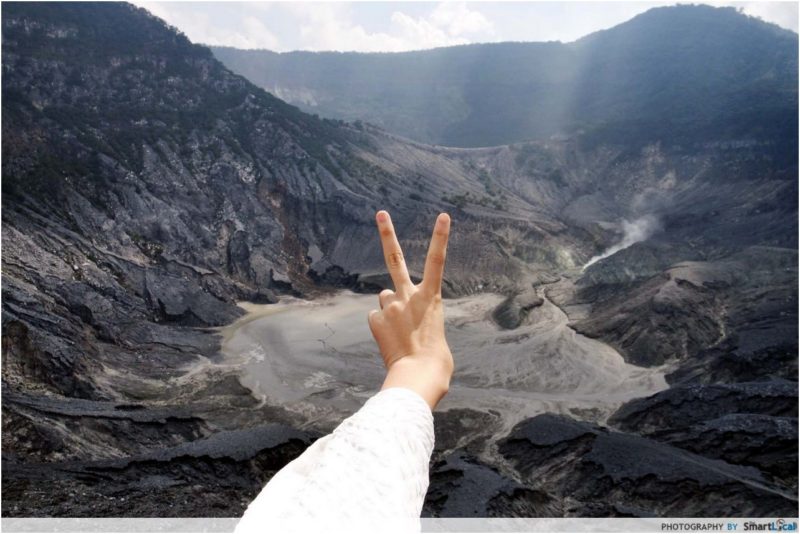 Not only do you get to set your feet on, and hike up a live volcano, but you will be rewarded with stunning views of all of West Java. Although, the inside of the volcano itself is pretty captivating.
Tip: Hike up for sunrise for an incredible view of the sunbeams streaming through the clouds.
1.  Go On A Scenic Photo Hike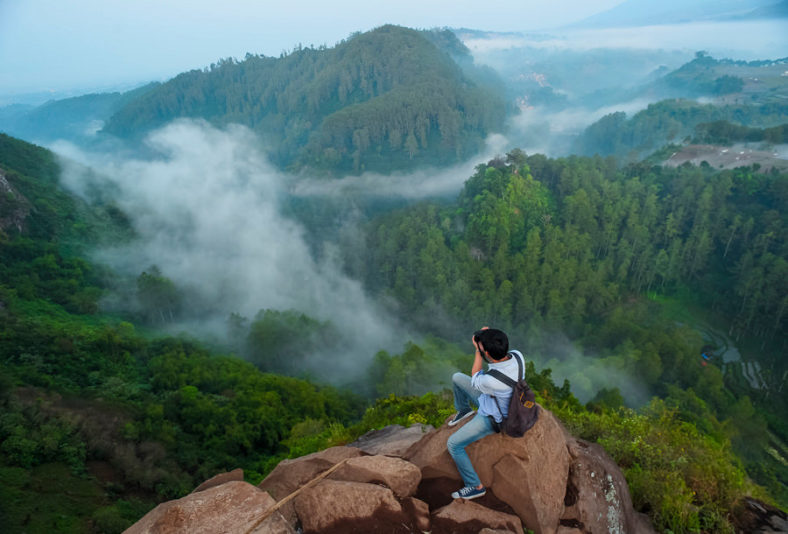 Visit the picturesque Coral Rocks at the Pawon Caves and the Stone Garden of Padalarang on Mount Pasigit. The calcium-rich "coral" rocks are speckled with ancient sea shells, and form unique natural frames to the outside world, making a great photo opportunity each way you turn.
Another fantastic place that is perfect for photography is Taman Hutan Raya, a large and remote park just thirty minutes from the city centre. The highlight is a rocky cliff that boasts a panoramic view of the forest below.