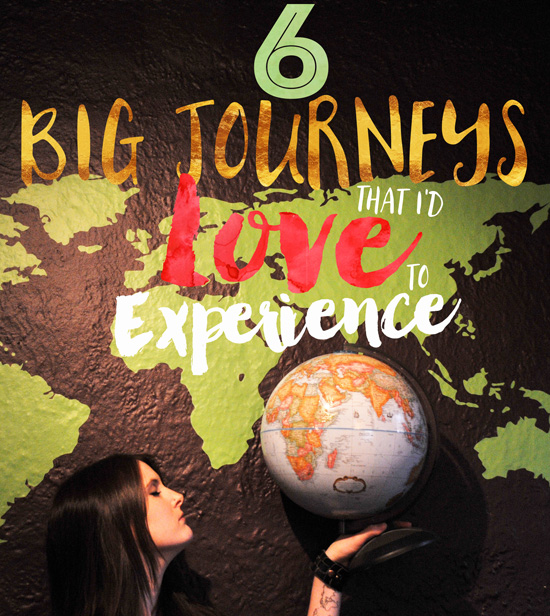 When I think about the big journeys that I'd like to take in my life, there are always a few that stick out in my mind.
They are the journeys that would take me across continents, around entire countries, and sailing through the sea.
Here is a list of the top 6 big journeys that I would like to take in my lifetime:
Trans Siberian Railway
I have wanted to ride the Trans Siberian Railway for as long as I can remember. I seem to have an affinity for colder climates, and I would love to travel across cold and wintry Russia.
I'd also enjoy taking the Trans Mongolian Railway. I'd cover most of the Russian line, and then be able to see the beautiful landscapes of Mongolia and China. If I took this path, I would likely continue the expedition down into Vietnam.
This is probably the big journey that I dream about the most.
South Pacific Island Hopping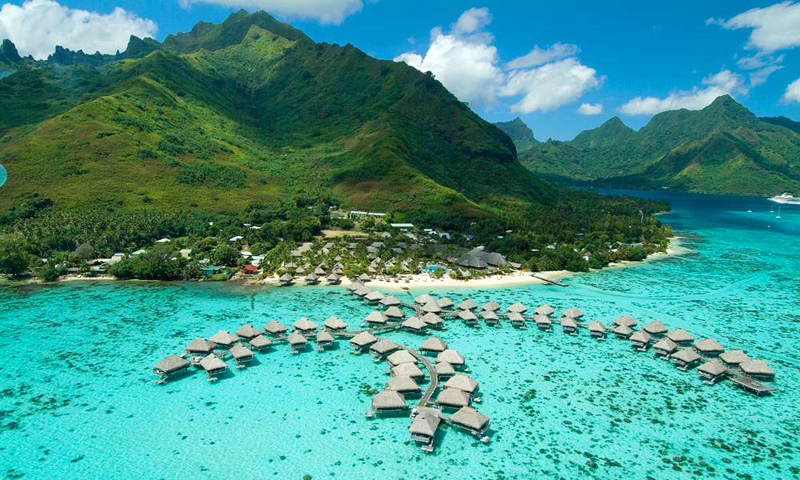 My boyfriend, Wade, and I have been discussing a South Pacific Island hopping trip a lot recently.
We've been talking about spending about 2-3 weeks taking small planes or ferries from one Island to the next, and dedicating at least a few days to each one. After experiencing as many as we could, we would probably choose a favourite to come back to again on another trip.
We would want to visit to Tahiti, Bora Bora, Moorea, French Polynesia, Fiji, Tuvalu, the Cook Islands and the Marquesas. Each island would prove to be more beautiful than the last, and I would love every minute of it.
Overland Cairo to Capetown 
I've noticed a couple of tour companies that do this trip, most of them by bus and camping. I think this would be the best way to experience it, because you would get to see every country, city and town along the way.
You would see beautiful landscapes, and genuinely feel the accomplishment of covering vast ground in the process.
I read a book a few years ago called "Across the Heart of Africa", that detailed this exact journey. It was a great read, and gave me even more insight as to what to expect through countries like Sudan, Tanzania, Rwanda and Malawi.
This is a journey that would deserve at least two months in time, and would probably be the most fulfilling out of all of them.
The Ghan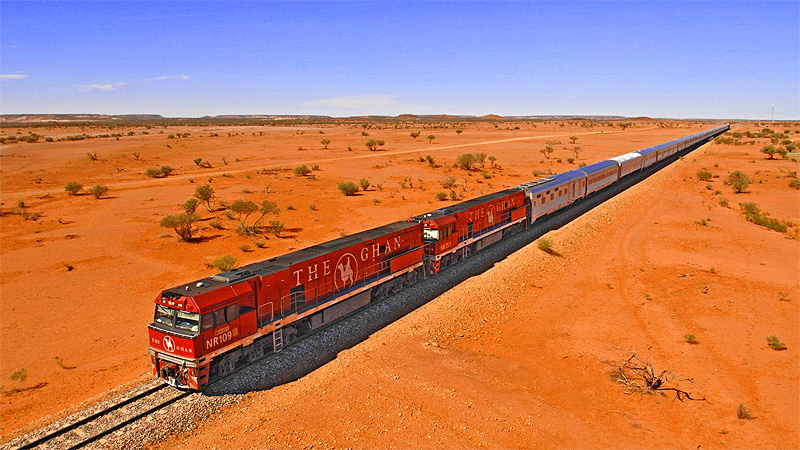 This is a journey that I hope to take in next few years. The Ghan is the train that runs North-South through central Australia, from Northern Territory to South Australia.
While I have explored some parts of Australia, I would really like to experience the interior of the country.
Imagine rolling through the outback in a comfy rail car, being able to stop at different locations on the way.
Trains are my favourite way to travel.
Sailing Around Europe's South Coast
The Mediterranean has always been one of my favourite places in the world, and I've slowly been trying to visit every country surrounding it.
In my opinion, Europe's South coast is one of the most beautiful sections of it, and there's nothing I'd love to do more than make my way along it by sailboat.
Preferably, I would love to start in Barcelona, head up the coast of France, past Marseilles and Nice, and spend some time in Monaco. Of course, I would have to indulge in some friendly gambling like Betway by hitting the Black Jack tables, or perhaps hitting the slots.
From Monaco, I would like to continue along down the Italian Riviera, pass between Sicily, and end the trip by making my way through the Greek and Turkish Islands.
A sailing trip around Europe's South Coast would be the ultimate way of exploring the Northern Mediterranean.
One Month Travelling the Philippine Islands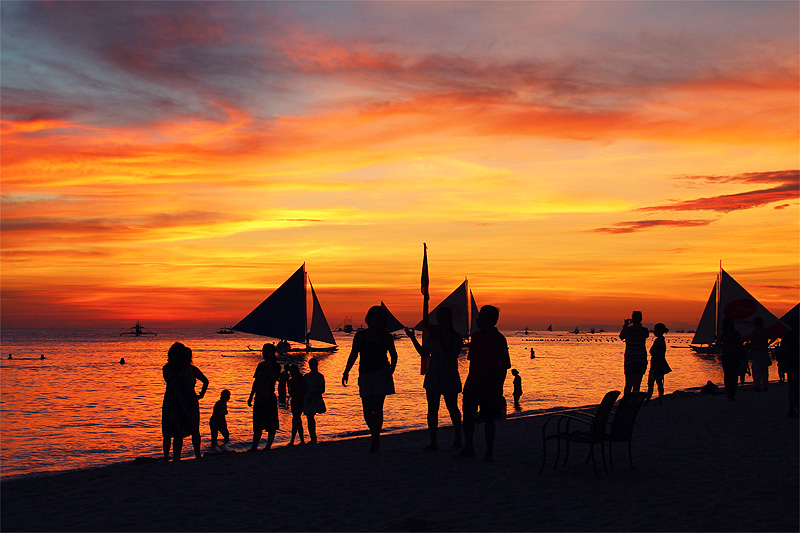 The Philippines is the number one place in the world that I am dying to visit, and I want to do it right.
I'd like to spend at least one month travelling around the country, jumping from Island to Island, and exploring all of the little towns, bays, and beaches along the way.
From small planes to ferries, I want to visit Manila, El Nido, Siargo, Boracay, Siquijor, Bantayan, Malapascua, Palawan, MalapascuaApo Island, Bohol, Kayangan Lake, Coron, and everywhere in between.
Above all else, I desperately want to meet 98 year old Whang-Od, the last remaining Mambabatok (traditional Kalinga tattooist), living in the remote mountain village of Buscalan, and receive a tattoo from her, before it's too late.