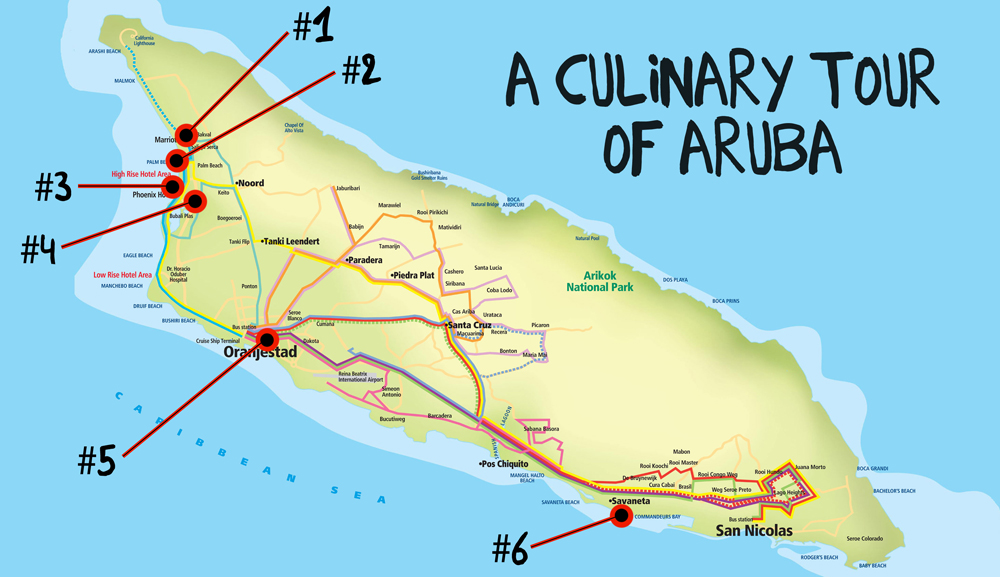 Like most Caribbean islands, Aruba is known for fresh seafood, tropical fruit, and a variety of yummy deep fried snacks. What sets Aruba apart is its proximity to Colombia, Venezuela, and the West Indies, giving it a hint of Latin American and West Indian flavour.
There are plenty of satisfying meal options around the small island, but I've done the leg work for you and narrowed it down to six scrumptious selections.
Here are six of my recommendations of where to eat in Aruba: 
1. Boardwalk Hotel Aruba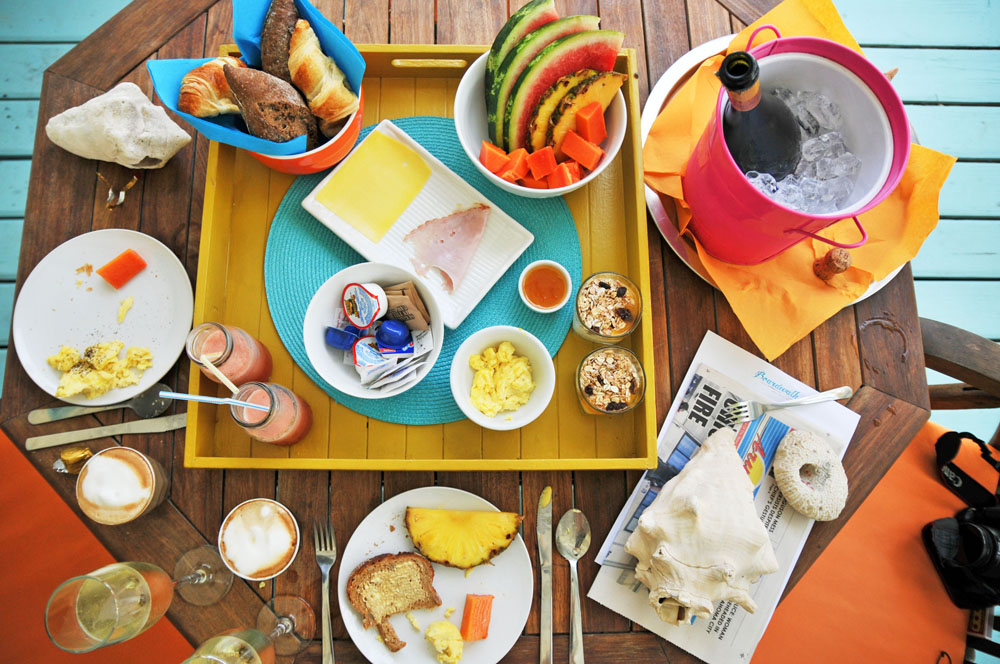 This one will tick off two of your trip planning boxes at once–where to eat AND where to stay. During your stay at Boardwalk Hotel Aruba, you will enjoy the best breakfast on the island, have the chance to cook your own BBQ, and sip on some local cocktails.
Boardwalk's Champagne breakfast provides the perfect start to your day with a bread and pastry basket, an assortment of ham and cheese, tropical fruits including pineapple, mango & watermelon, yoghurt with a granola mix and a bowl of scrambled eggs. Drinks includ fresh the juice of the day, Cappuccinos, and of course, a bottle of champagne.
Grab some meat & veggies from the nearby supermarket, or pick up a few fresh caught fish from the docks, and hit the grill. With your own personal BBQ on your patio, it will be the most satisfying meal of your trip.
Last but not least, be sure to attend the weekly complimentary management happy hour drink for some local Aruban cocktails.
Best breakfast
2. MooMba Beach Bar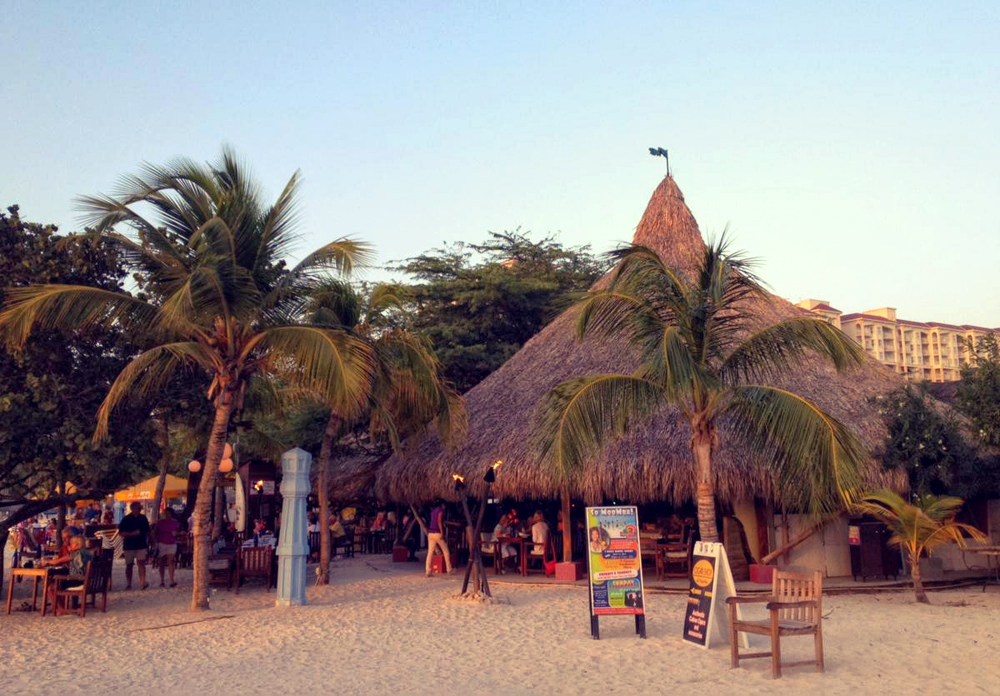 MooMba Beach Bar is more about the atmosphere than upscale dining, but it's the perfect place to spend a first or last night in Aruba.
Grab a table on the beach, kick off your sandals, dig your toes in the sand, and order any of the delicious items off the cocktail menu (I recommend a Pina Colada!). With music to one side and crashing waves to the other, it's a great spot for a relaxed and casual dinner.
I enjoyed the All You Can Eat BBQ Buffet, with grilled chicken, beef, fish and veggies, along with a selection of salads and other sides. nice to fill up after a long day of exploring, and the surroundings couldn't have been any better.
Best Casual Dinner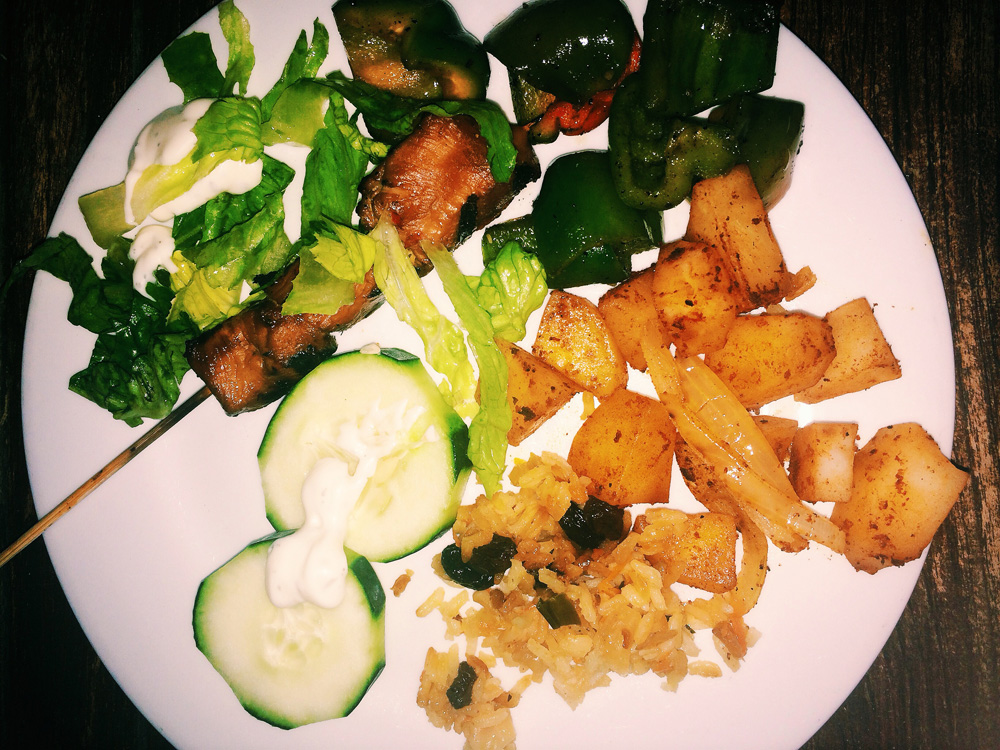 3. The Pelican Nest Seafood & Grill Bar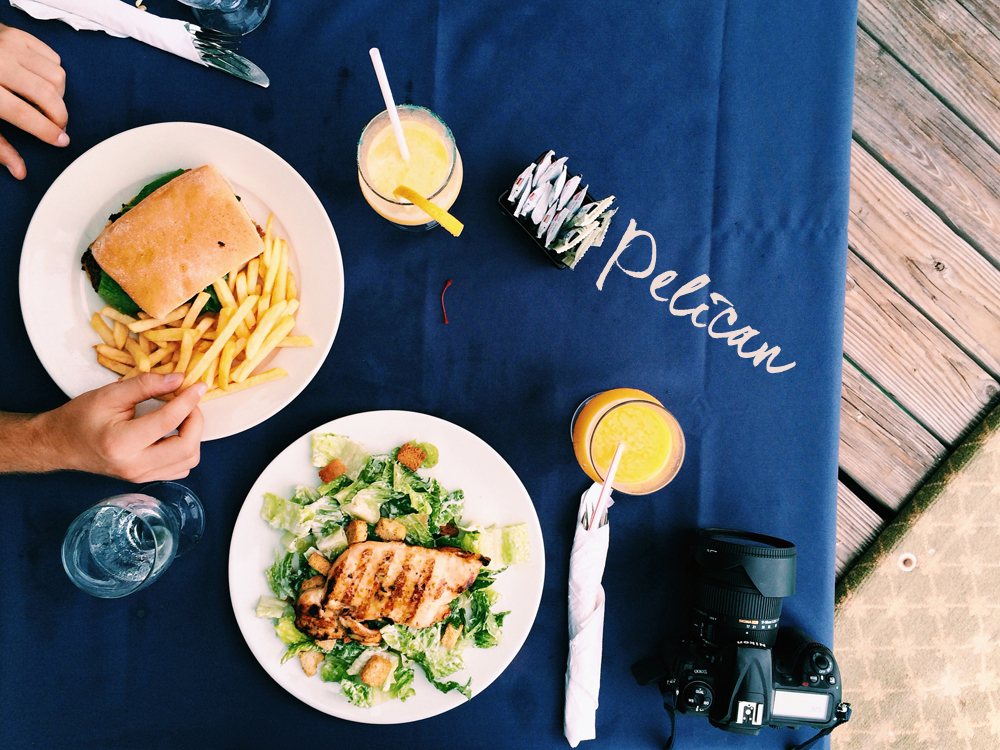 I probably would have loved the Pelican Nest even if the food was terrible, because the view alone was worth it. Thankfully, the food ended up being quite tasty.
Surrounded by crystal clear Caribbean waters on three sides, every seat is the best seat. Park yourself around the sides to watch fish swim below, or grab a seat at the bar for a shaded view down the coast with a ice cold frozen drink.
The Pelican is one of the best lunch spots in the high rise hotel area.
Most Scenic Meal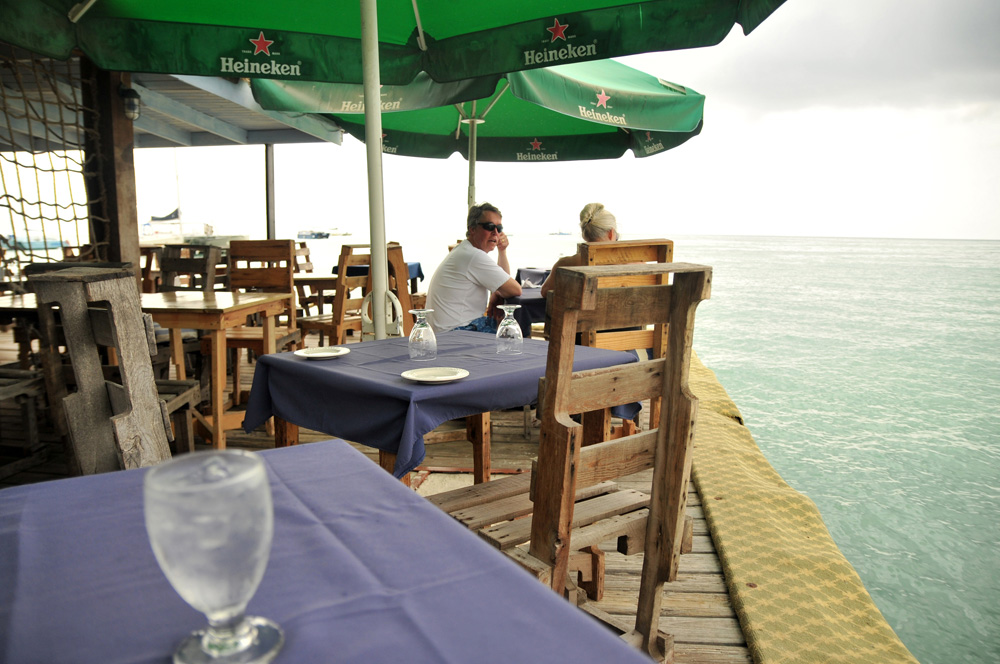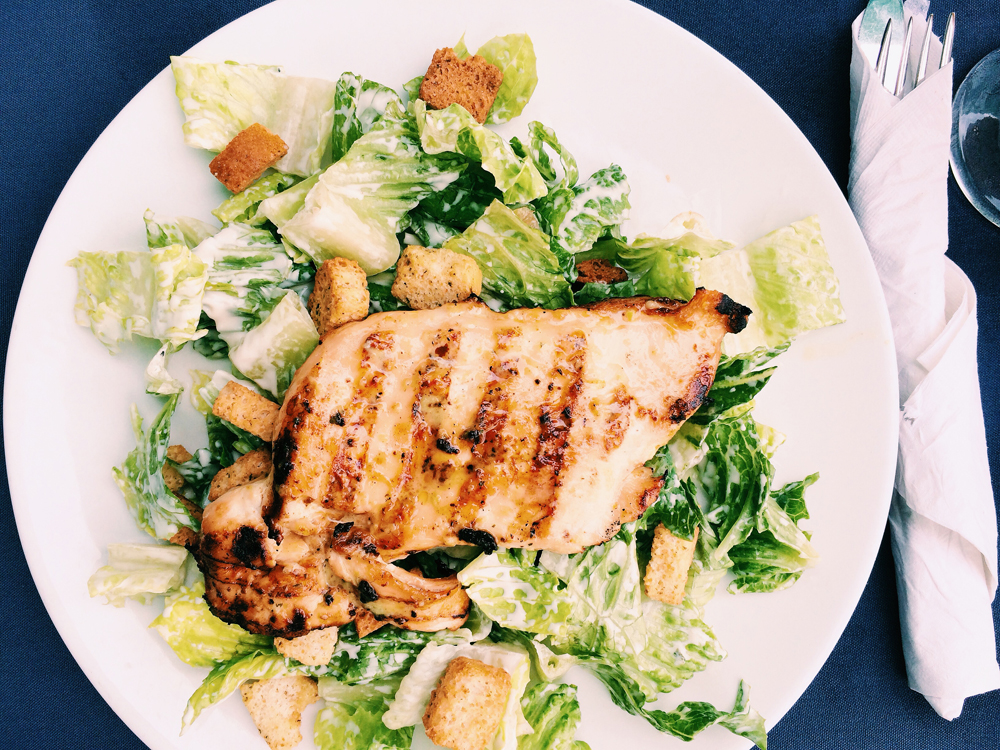 4. Wacky Wahoo's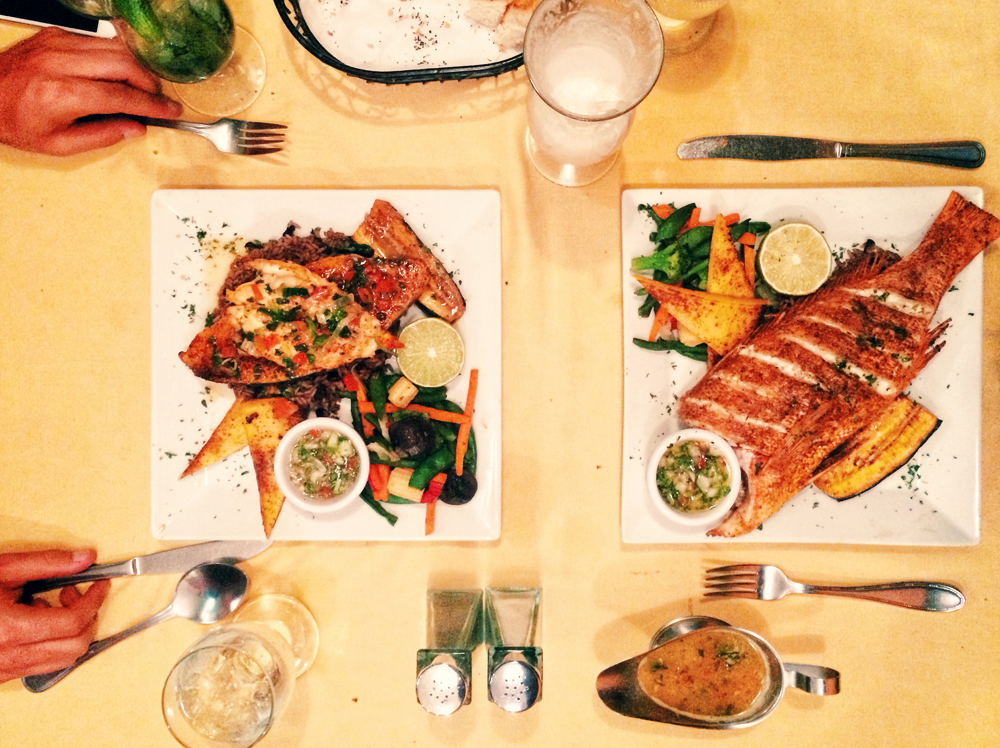 I have to admit, when I walked into Wacky Wahoo's the décor through me a little bit. It was kind of kitschy, and had a slight hint of 90's teen hangout, so I was expecting little more than well plated fast food.
Boy, was I wrong.
Wacky Wahoo's ended up being the best meal of the trip. Each plate was cooked to perfection, came out steaming hot and arranged with skill. It was one of those meals where I ate in near silence as I drooled over each bite of deliciousness, because it was just too good.
From frozen cocktails to apps to mains to dessert, it was easily the best overall meal I had in Aruba, and a completely unexpected surprise.
Best Food
5. Eetcafe The Paddock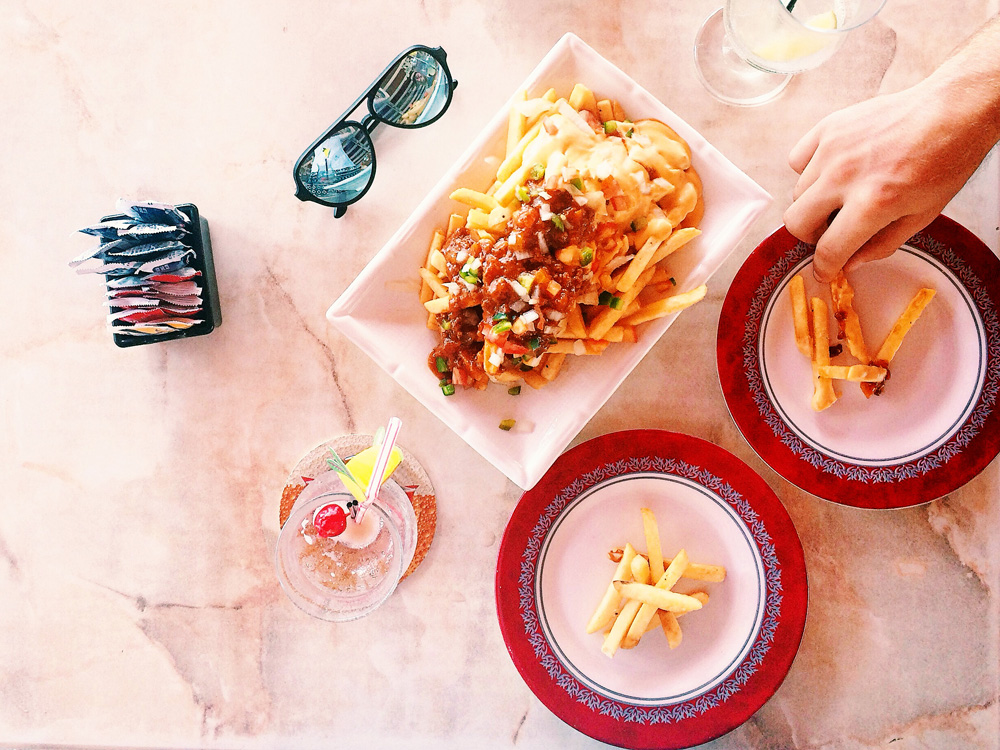 Confession: I chose this restaurant solely for the giant velociraptor that sat atop its roof.
It caught my eye every time I drove by, and I just had to go into the magical place. I mean come on, could you resist a rooftop raptor?
I thought it would make a good stop for a quick bite during a day of exploring, and ended up having some pretty incredible Mexican fries. Ground beef on French fries? Yes please.
Even if you're not hungry, it's an ideal location for a drink while in Oranjestad.
Best Pub Snack
6. Zeerovers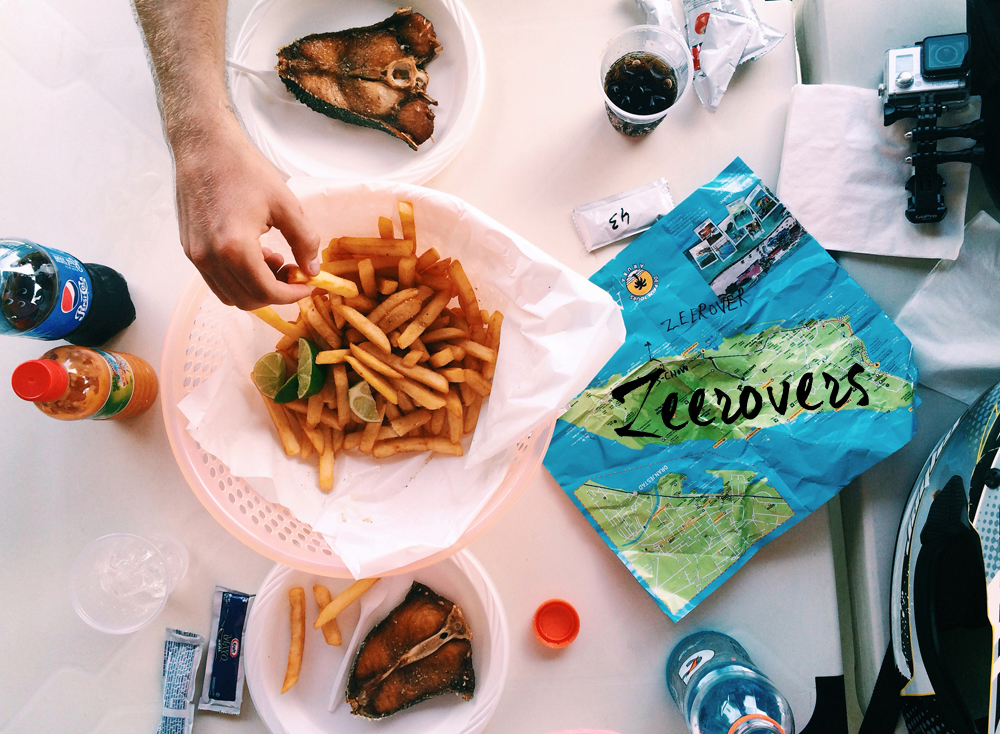 If you ask any local where to eat in Aruba, they will all tell you the same thing; Zeerovers.
If you manage to follow the simple directions through side streets and backroads to the other side of the island, you will arrive to a large takeout/order window where you can choose from five basic items; fish, shrimp, french fries, plantain and corn bread.
From there, grab a seat on the back patio where your food will be served with a view of the Sea. You can watch your next meal being prepared in what looks like a empty pool, right beside the seating area.
It's fresh caught, no frills, deep fried and delish.
Most  Authentic
While Wacky Wahoo's may have had the best full dining meal, Zeerovers is definitely my most recommended stop for a meal while in Aruba. Zeerovers is Aruba.
Hungry yet?