A is for All-Nighters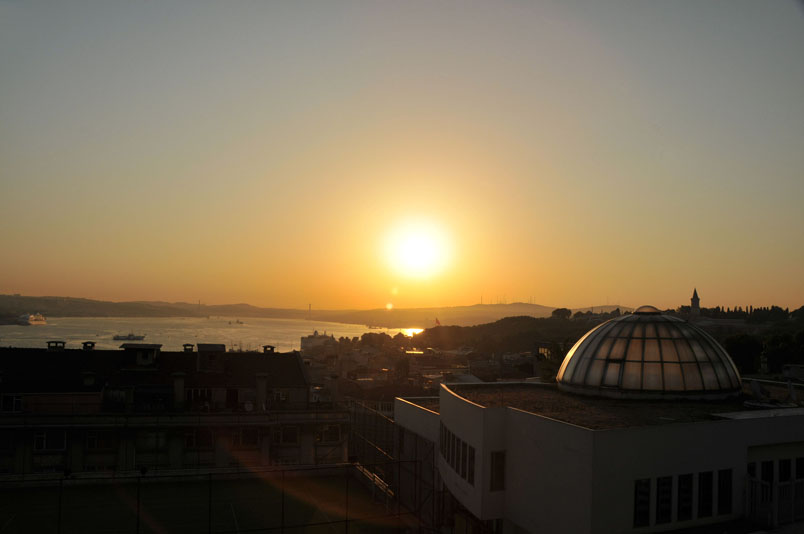 At least one all-nighter is a given when traveling. I don't even mean the typical all-nighter, spent partying and drinking the night away; I mean those nights where you actually don't get the chance to sleep. Be they in transit, some kind of screwed up jet lag, or because you simply couldn't find somewhere to rest your pretty little head. All-nighters come with the traveling territory, get used to it!
B is for Beaches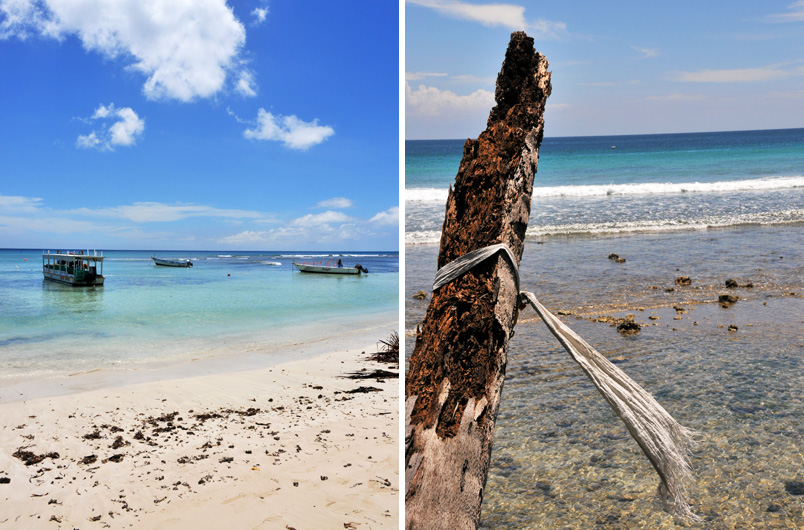 Pretty much any country you visit will have a beach, or three-thousand. Beaches don't exist only beside the ocean, there are plenty of beautiful beaches around the world, located around lakes and even ponds. You don't have to stay by the country's outskirts to have access, you can venture deep within Native territory to find that pristinely, sparkling body of water that you've been searching for all your life. Dive in, beaches are all a part of traveling; they are not only for those on "holiday".
C is for Culture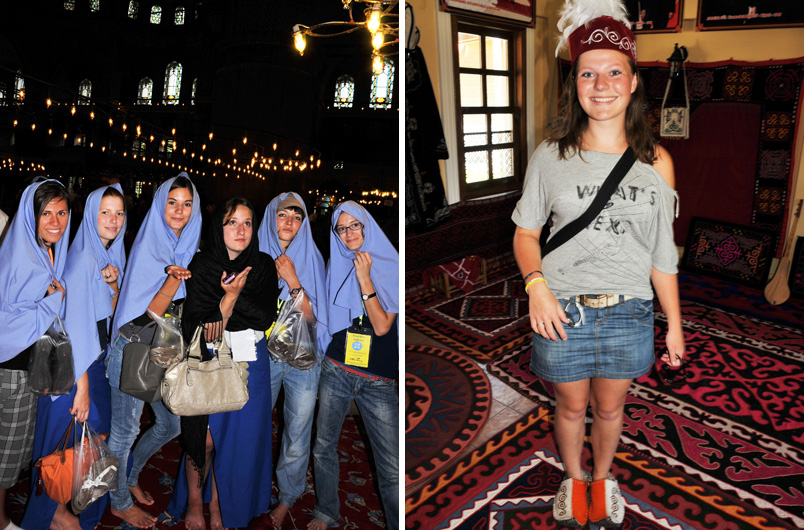 Culture is one of the biggest and most important aspects of Travel. Don't miss your chance to immerse yourself, and learn something new. Cultures are different all over the World; you will definitely start to notice how each one varies from the last. The best way to become more involved within Native culture, is to spend more time in that place. Don't label yourself as an outsider, try to blend in and observe.
D is for Drones of Tourists and Crowds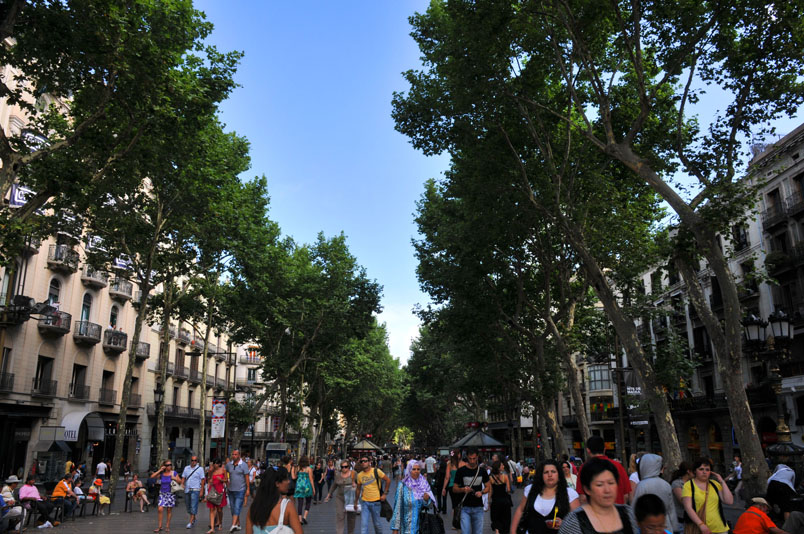 Unfortunately, Travel will always have it's down sides. One of those down sides comes in the form of large crowds and drones of tourists. It can sometimes be impossible to get within sight of popular attraction, as they will be blocked by bobbing heads and flashing cameras. But, of course, crowds are just about everywhere and they are a way of life. Try not to get overwhelmed, and keep your valuables well hidden!
E is for Exploration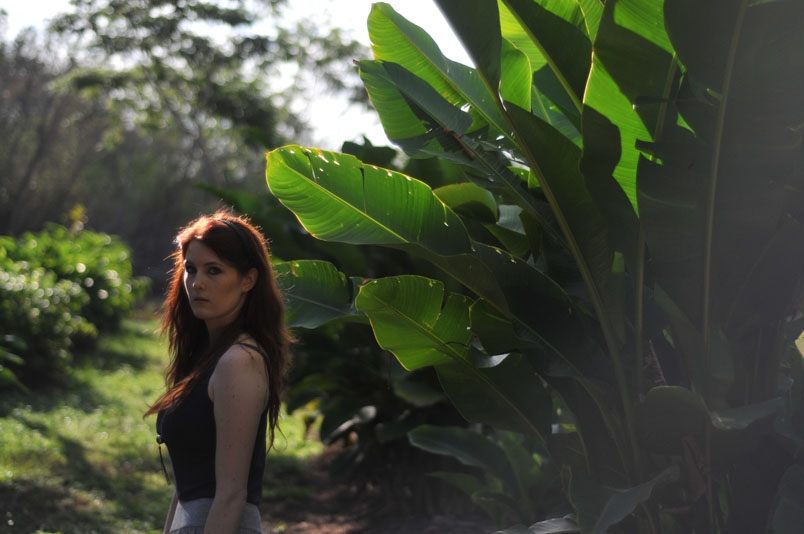 The whole point of Travel is to get out there and explore your surroundings. Get lost, get dirty, get immersed in the exploration lifestyle! The best way to cure your curiosities about anything in life, is to experience them first hand. Get out there and explore the World around you!
F is for Flights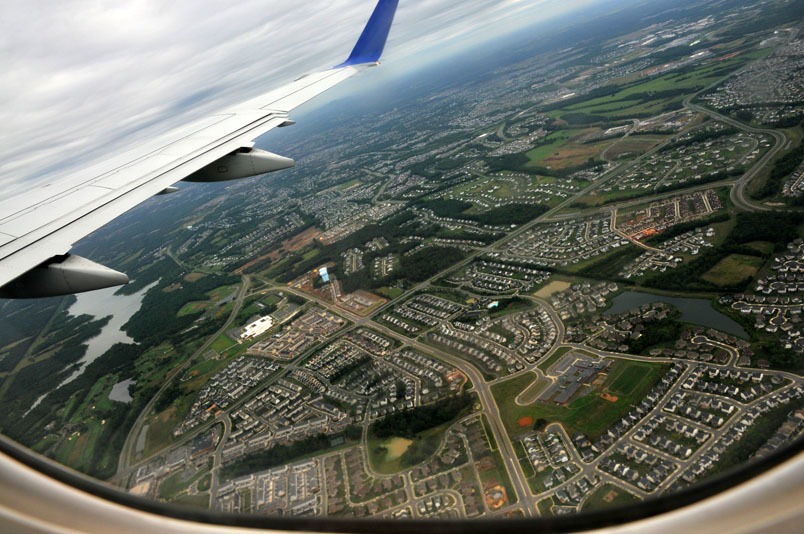 An air-plane is the most common way to get from point A to point B (no, I don't mean all-nighters to beaches). There are plenty of other modes of transportation, like car, train or boat. However, if you find yourself in Nebraska, and need to be in Nigeria, how are you going to get there? Air-planes and flight are a wonderful way to get around, and provide some of the most scenic views available in life.
G is for Goodbyes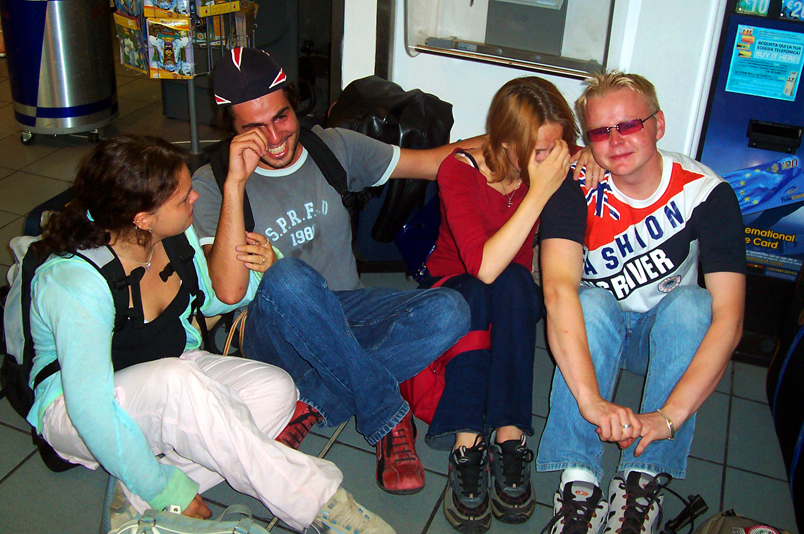 Goodbyes are probably the hardest part of traveling, yet they are inevitable. You must say goodbye to your loved ones before you embark on your travels, and you must say goodbye to everyone that you meet along the way. For this reason, traveling is not meant for the faint of heart, and those that are emotional will have a very hard time.
H is for Hostels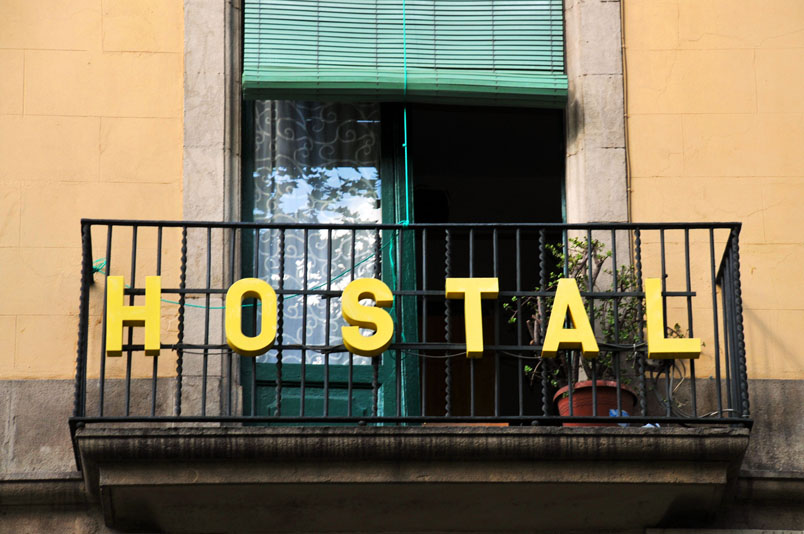 Every good traveler knows that you can save a lot of money by staying in hostels. The rates are much more affordable than hotels, and you are not tempted into signing up for "extras" or unnecessary tours. Hostels are also a great way to meet new people, and make new friends. Spending the night in a small room filled with 18 bunk beds is a great memory in the making, and also makes for a lot of good stories. Don't forget your flip-flops!
I is for Iconic Landmarks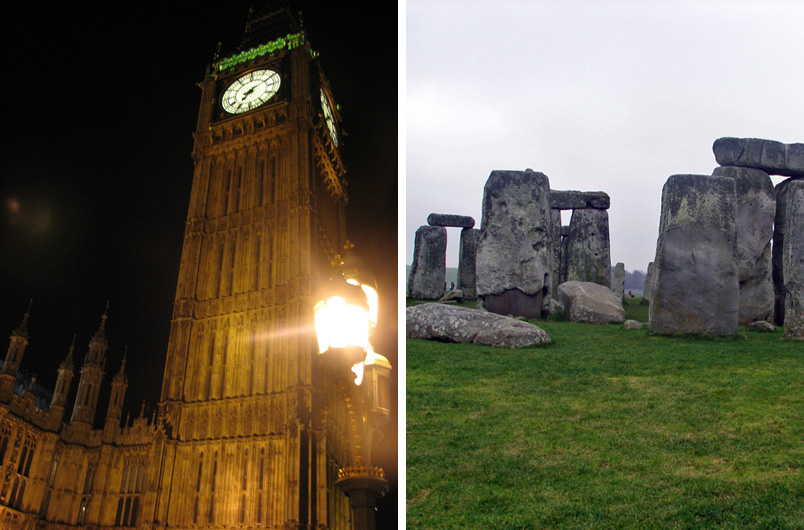 Iconic Landmarks may be a tourist trap, but almost every enjoys a good landmark. Would you go to Paris and turn your nose at the Eiffel Tower? Would you go to Agra and bypass the Taj Mahal? Iconic landmarks are not always necessary, but they can be quite enjoyable with a little patience.
J is for Jägermeister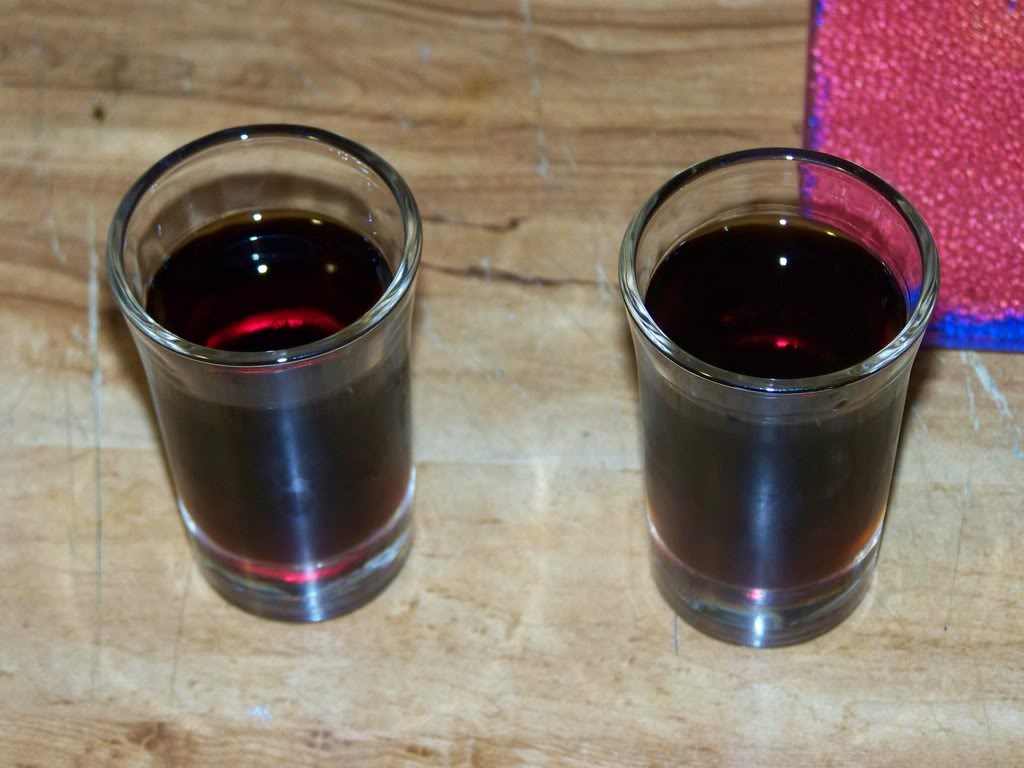 Is it just me, or is there always one person/traveler that you meet along the way, that insists on everyone taking Jäger shots? Does Jägermeister secretly employ people to go out and infect the public, or do they just have something against my stomach and overall health? I may be young, but I'm not 19 anymore, and I don't want to forget the rest of the night.
K is for Kids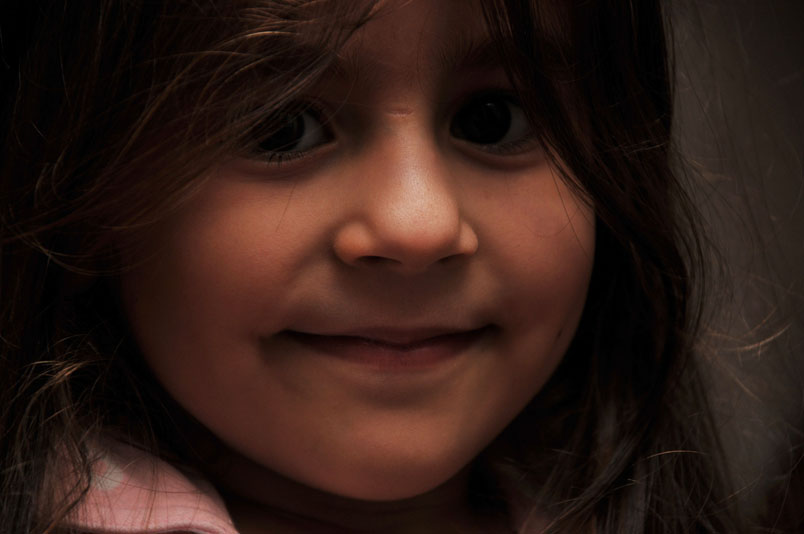 Local children are almost enough to make a person fall in love with a country. There is a certain sparkle of light in a child's eye, that just makes your day better–even if you were mugged earlier that morning. In the most desolate countries, there are always smiling children in the streets, who want nothing more than a friendly wave.
L is for Languages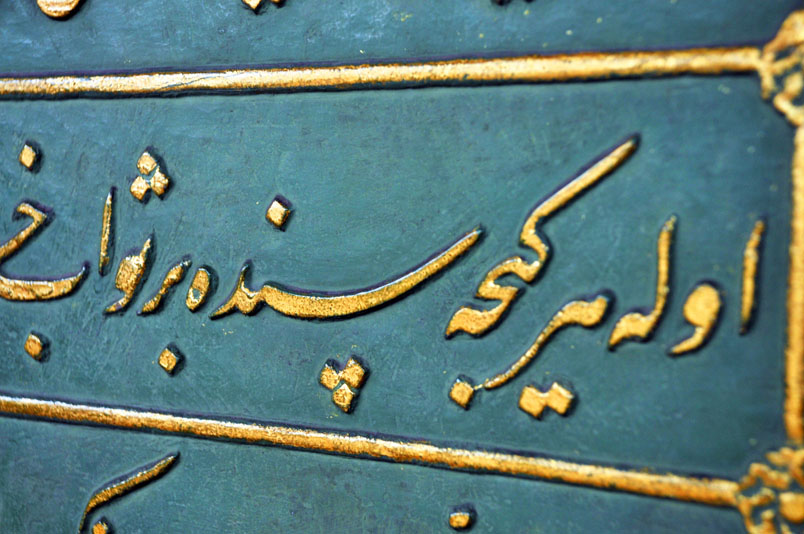 Languages can be a barrier, or they can bring travelers together. I have spent months at a time living with families that spoke little to no english at all. Did that stop me from communicating with them, or getting to know them? No. Learn the international language of Travel, and you will never meet barriers again–well, unless a fellow in tight shirt asks you "Hey Baby, volete venire a casa con me?" Say "NO," and get the hell out of there!
M is for Modernity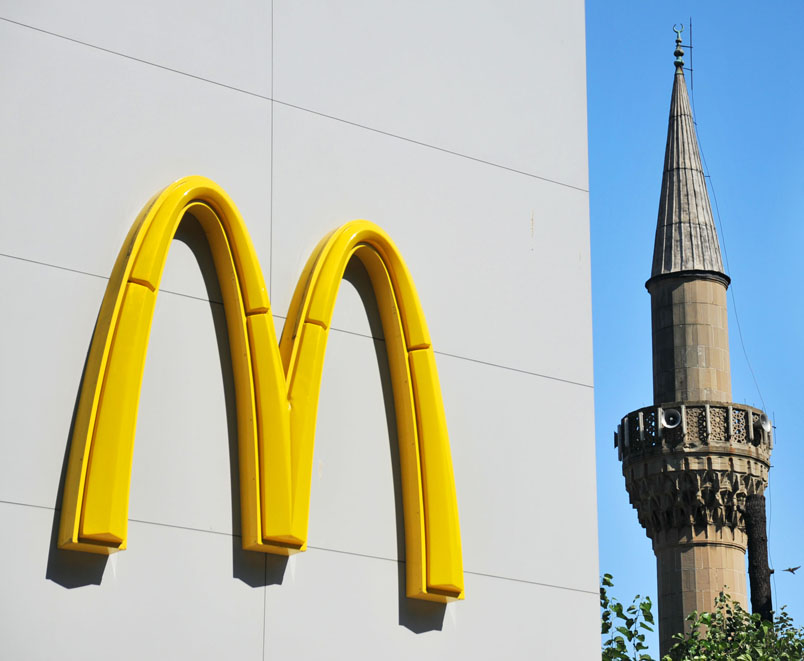 No, not quite the "M" word that you were expecting, right? Although, I was tempted to say "Mc Mosque". I'm talking about Modernity in unmodernised and traditional places. Sometimes it is actually quite sad to see that Golden Arch sticking out beside a mosque or museum. It's hard to avoid these days, as the modern World has truly spread across the rest of the World.
N is for Nightlife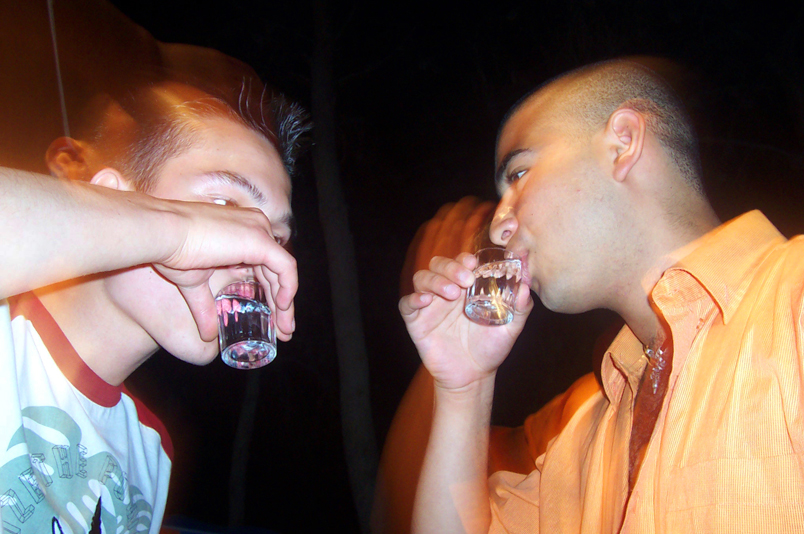 It is almost necessary to experience a country's nightlife to really know what the country is all about. Some places (well–most places) pride themselves on being a Nation of drinkers, and invite the visitors to join them. It is alright to spend a night or two (or ten) out on the town, no one is going to judge you!
O is for Oceans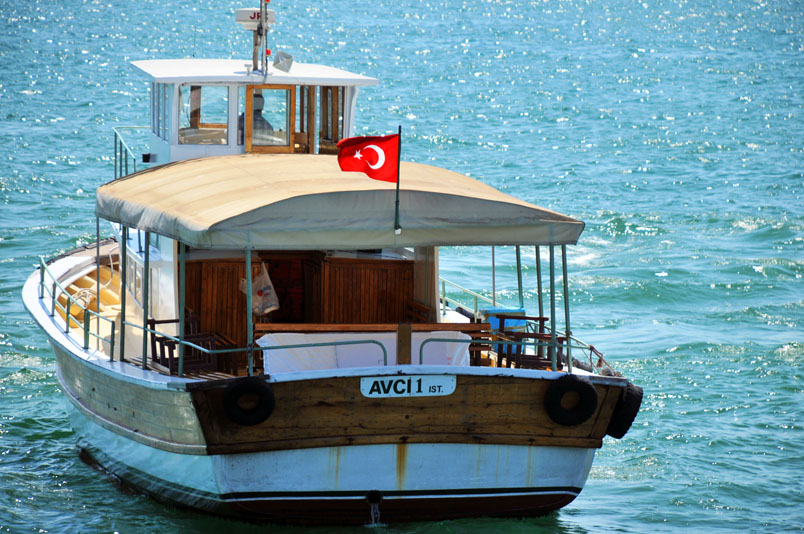 Most of the planet is covered in them, and many countries are surrounded by them. Oceans aren't going anywhere (hey, they're actually growing with Global warming), so you cannot count them out of your travel plans. There are hundreds of thousands of Islands around the World, that deserve a visit just as much as any country. Don't limit yourself to land travel, get out on those high seas!
P is for Public Transportation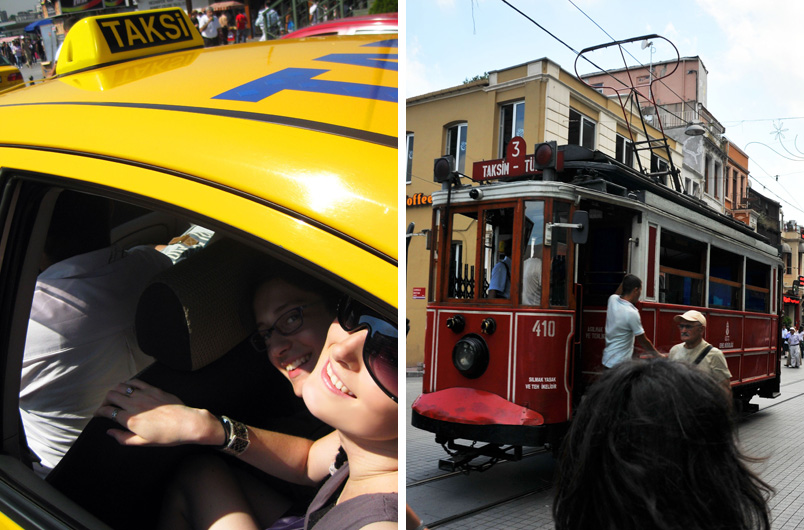 If you really want to seen the city that you are exploring, you have to take it by public transportation. You cannot rent a car to see Los Angeles or hire a taxi in London, you must take the bus or ride the subway. These are all part of the way of life, when it comes to traveling.
Q is for Questionable Meals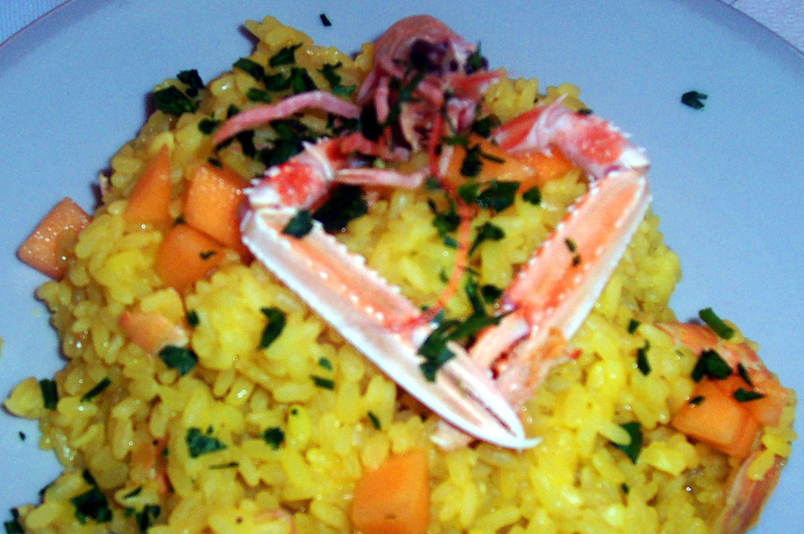 Questionable meals are the staple of Travel. If you have traveled, and never come across a meal that you didn't question, I'd like to travel with you. I could tell you that it never hurts to try it–but it might do just that–to your stomach.
R is for Ruins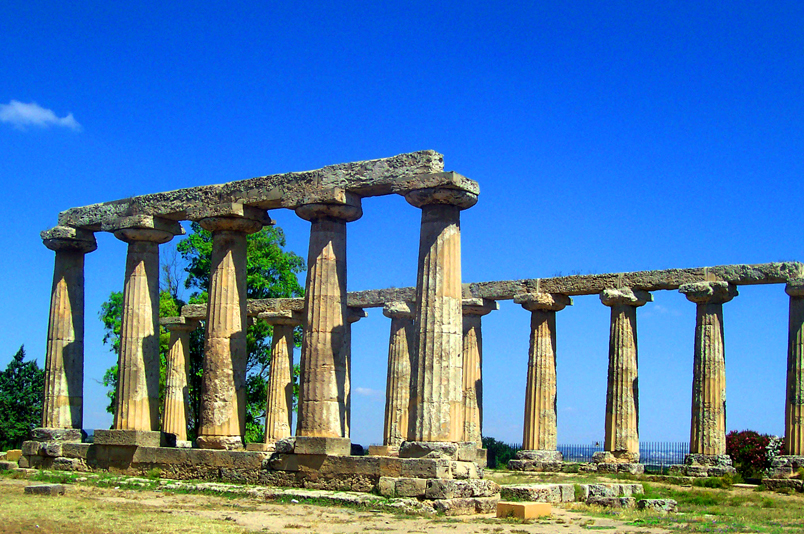 The World is in Ruins. Well, not really, but there sure are a lot of them. Historical ruins can be the main attraction to many places of the World, and it's not hard to see why. Toppled columns and ancient rubble, for some reason, have a lot of charm to them. They make for beautiful photographs, and can make your imagination soar.
S is for Shopping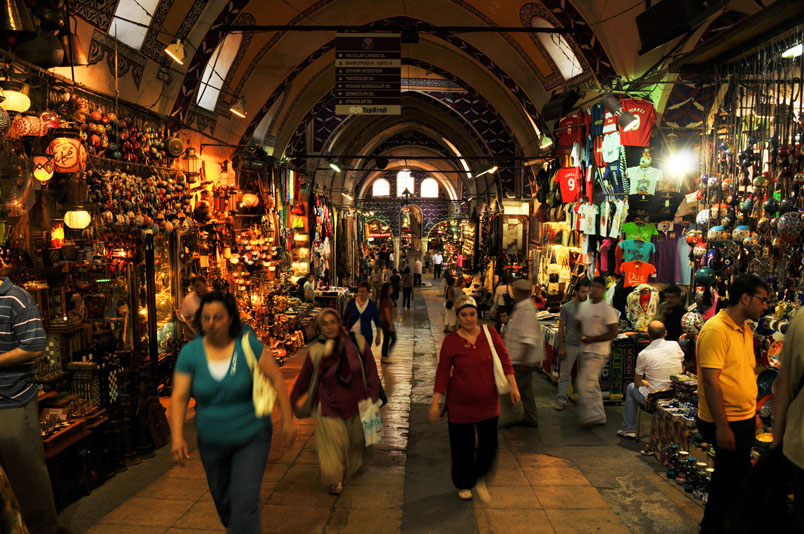 I could certainly write a lot about shopping, especially shopping while traveling. I often find myself in debt after returning home from another country, but not always with more than I left with. I usually spend all of my money on souvenirs for my friends and family. I love to give them little items that remind me of my trip, and that let them know I care. Shopping when traveling doesn't always have to mean clothing and material things; spend some time in the Grand Bazaar and you'll know what I mean.
T is for Temples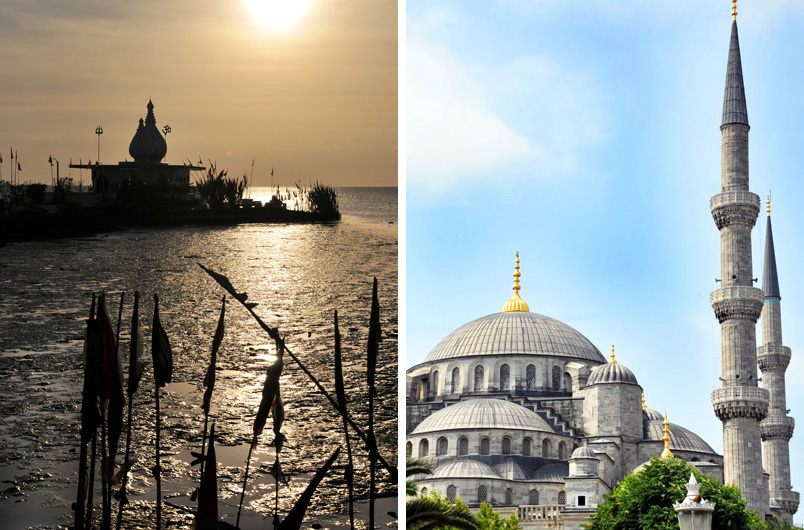 In this case, Temples represents all religious houses and religious shrines around the world, and boy are there a lot of them. To most people in the World, Religion is one of the most important aspects of their daily lives. It is important to them to have a place to worship, be that a temple, church, mosque, wat, synagogue or anywhere else.
U is for Unique Experiences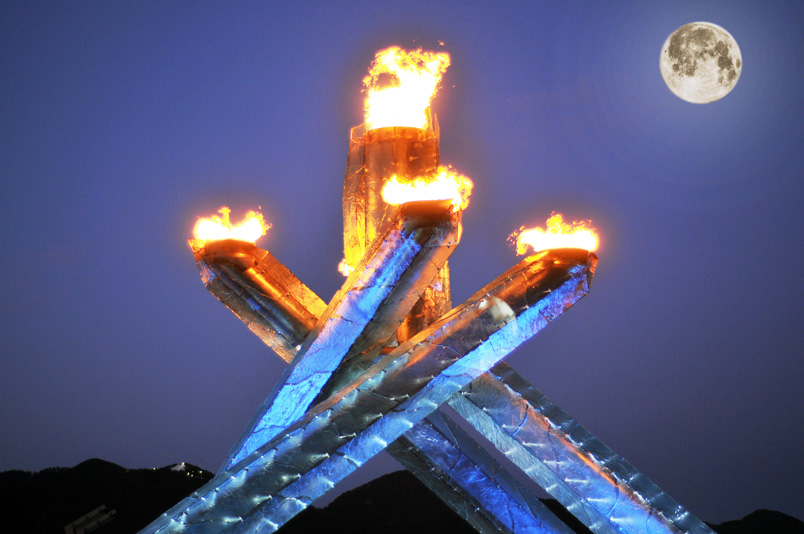 Every travel experience is a unique experience, whether it be 1 hour from home, or 1 day from home. Travel means doing something out of the ordinary, and experiencing something that is truly unique to your daily life. It doesn't have to be unique to anyone else, as long as it is unique to you, that is all that matters. I celebrated the Winter Olympics in my own country, that was pretty unique to me!
V is for Vendors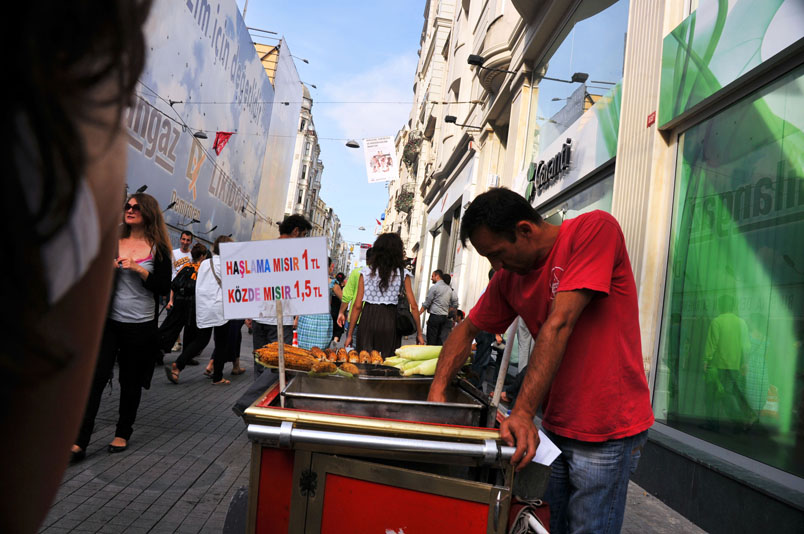 Street vendors are what keep me alive during my adventures. If it weren't for street vendors, I probably wouldn't be able to afford my plane fair home. From hot dogs to kebabs, from corn to seaweed balls; I've had it all! I will always have a small place in my heart for street vendors.
W is for Walking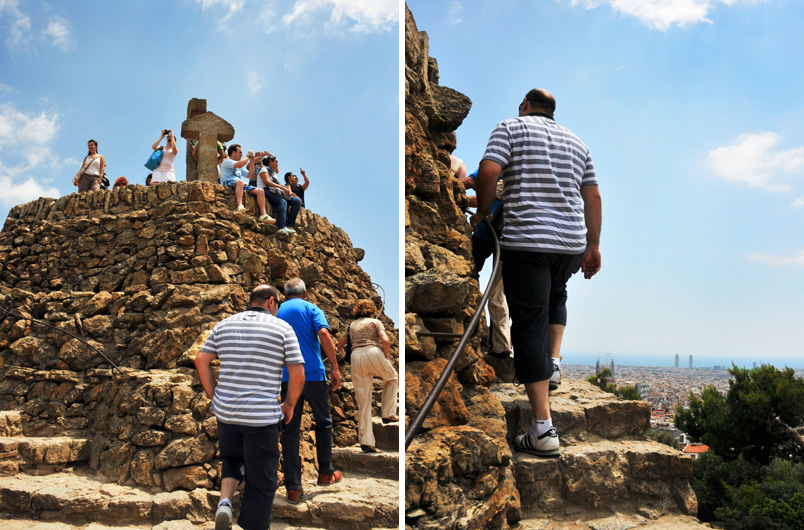 Walking, walking and more walking. My travels are like an endless hike through cities, parks, country and town. Don't get me wrong–I love to walk, but it can get tiring after a month in a tropical climate. Invest in a good pair of hiking or running shoes next time you travel, they will come in handy!
X is for X-tra Tiny Cars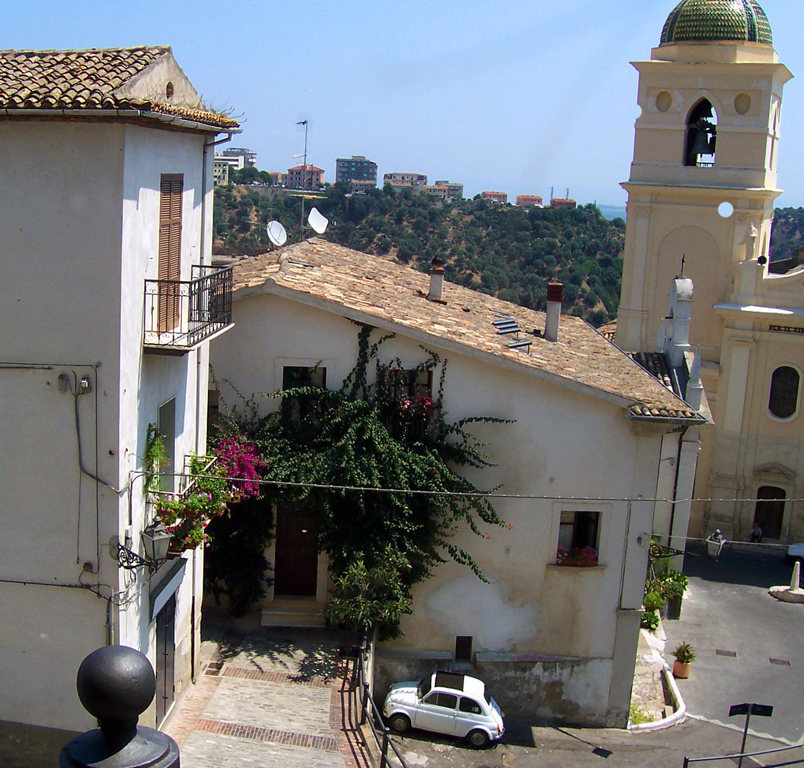 Okay, so I cheated on this one. But what was I supposed to say, xylophone? So, tiny cars it is. Most of the developing world has much smaller roads than North American roads, in fact most of the World in general. Our cars are huge, and not very environmentally friendly. I have to admit, I'm a sucker for a cute Italian car.
Y is for Yearning for More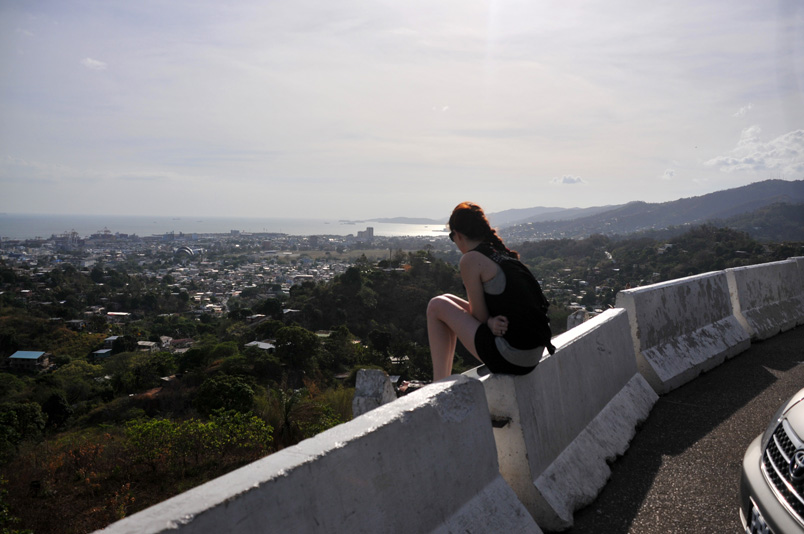 Okay, so you might also call this Wanderlust, but I believe it is stronger than that. When I am not traveling, I truly yearn for more. I yearn for that feeling that I get when I'm experiencing the rest of the things from the A to Z list. I yearn for travel, and I yearn for it now!
Z is for Zillions of Lonely Hotel Rooms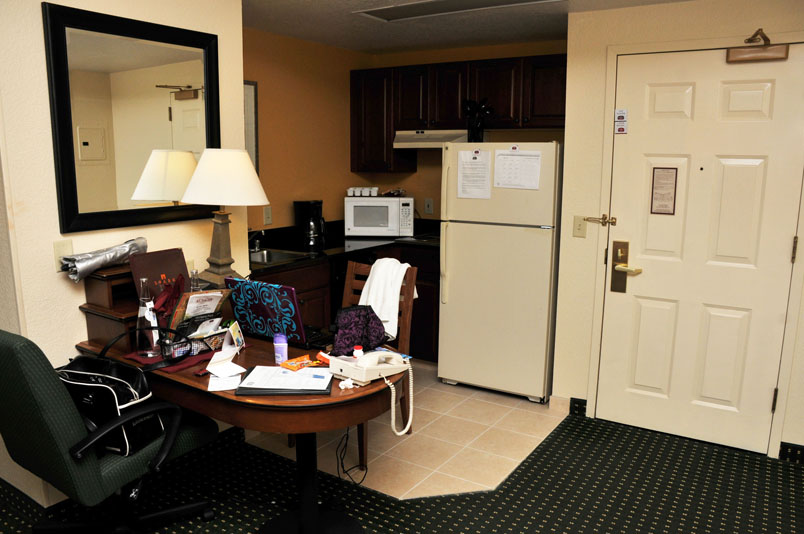 As a traveler, you must know what I'm talking about. Whether you stay in hotels often, or not, most hotels can be a lonely and unfriendly place. Staff may be excellent, and decor could be wonderful, but they provide a feeling of being at home, without the ones that you love.