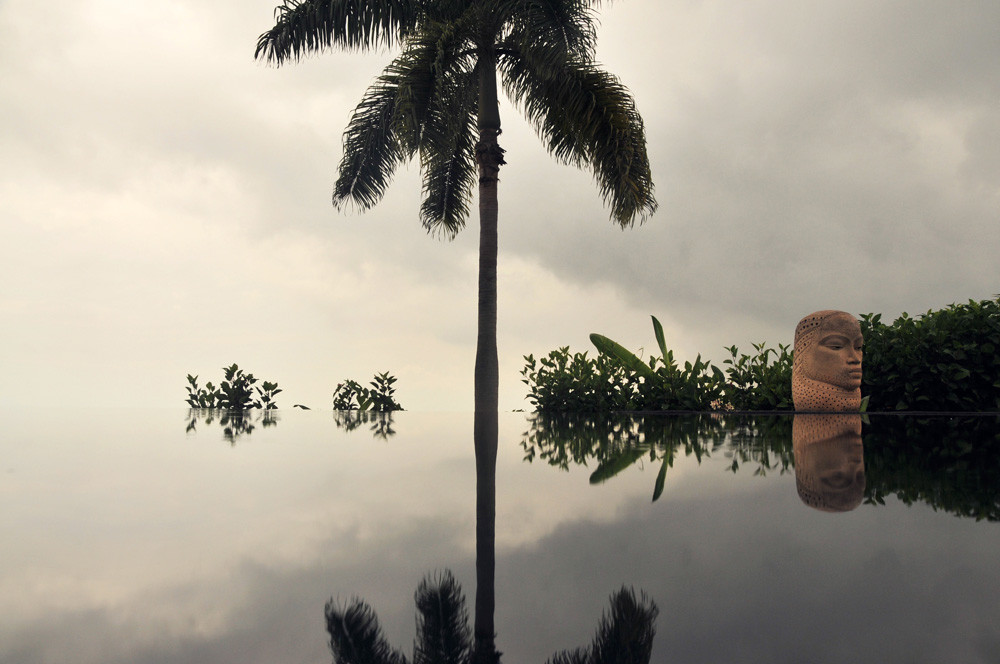 Strawberry Hill is one of those places that you can struggle to put into words. Stunning, luxurious and sublime come to mind; but, all I could manage was woah, woah and woah.
High on the hillsides of the Blue Mountains above Kingston, exists what can only be described as a magical secret garden of vibrant jungle flowers, hanging vines and the world's most perfect infinity pool. Seriously–this place is insanely gorgeous and I almost needed to be dragged away. Okay, maybe not dragged–but I literally had to run after my group when they almost left without me.
Strawberry Hill is a hotel, restaurant, spa and frankly–the perfect getaway escape from bustling Kingston. I made my way up to the Hill for a tasty lunch on the panoramic wraparound veranda, and had a chance to explore the rest of the property.
Sunday Brunch at Strawberry Hill has become a treat and ritual for local families and visiting tourists alike. You'll discover that a champagne mimosa always sparkles harder when it's made with oranges as fresh as ours.
Words, words, words–blah, blah, blah.
Let me show you…

This trip was made possible by Visit Jamaica.
All thoughts & opinions are my own.