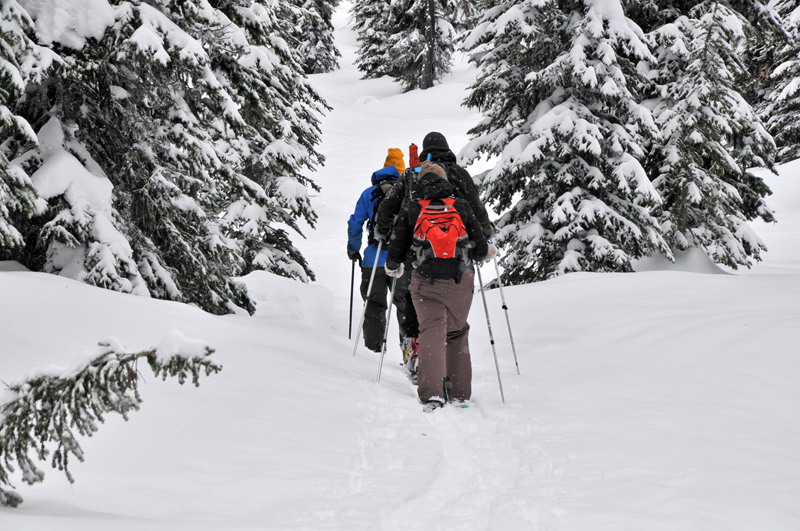 When the snow starts falling, Canada turns into a treasure trove of ski-friendly destinations. Forget the hum-drum bunny trails; cross-country jaunts and alpine adventures are the things to do here, and anyone can find a perfect run for beginners and experts alike. Here, we list four of our favourite places in Canada to ski and be seen.
Whistler, British Columbia
Welcome to one of the world's most famous ski spots. Outdoor enthusiasts from Toronto to Tokyo flock to the Whistler and Blackcomb ranges for their 16 alpine bowls and 200 marked runs, but it's the charming villages and Olympic history that really give the area that extra bit of wow factor.
If You Go: Head into the Upper Village for an apres-ski cocktail at one of the so-luxe hotels, or spend an afternoon in the postcard-worthy atmosphere of Whistler Village. Looking for something slightly more bustling? Give your skis a rest, and take a day trip to Vancouver to see the city in action.
Banff, Alberta
This region offers more than your standard cold-weather paradise: Banff National Park is a UNESCO World Heritage Site, and the landscapes here are seriously stunning. Come to ski the unbeatable Alberta Rockies at spots like Sunshine Village and Mt. Norquay, but stay for the friendly locals and picturesque vistas.
If You Go: Set aside a little time for a spa retreat, eat your way through the town's culinary scene, and check out the local art galleries and boutiques. If you want to sneak a peek at the sky-high sights without strapping on those skis, however, make a beeline for the Banff Sightseeing Gondola; the views are out of this world.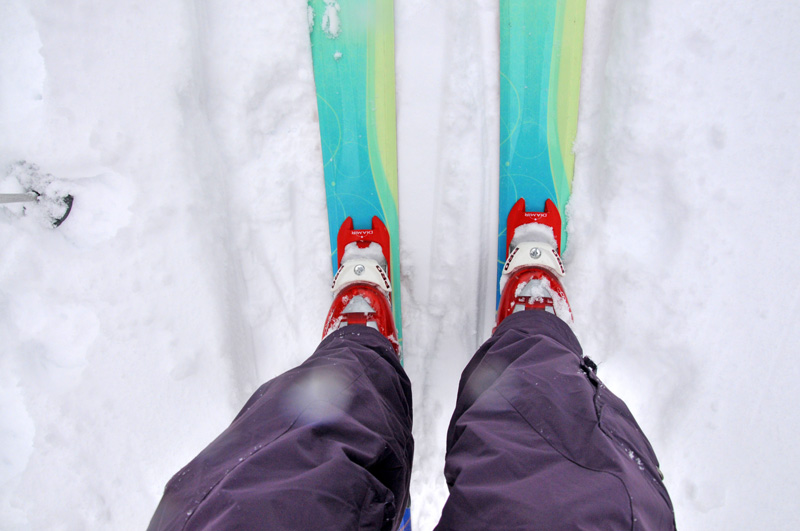 Mont-Tremblant, Quebec
Equal parts alpine wonder and sporting heaven, this Quebec town is an incredibly popular place for skiing, sledding and snowboarding. Think of as Canada's answer to the traditional Swiss village; gingerbread-inspired buildings dot the landscape, lights sparkle in every window, and the freshly fallen snow looks like something straight out of a fairy tale.
If You Go: Book your trip with American Express Canada Travel, and make sure to come hungry: Some of the region's most celebrated restaurants call Mont-Tremblant home. Try La Savoie for its raclette and fondue, or head to Creme de la Creme for a wonderland of sweets.
Collingwood, Ontario
After Mont-Tremblant and Whistler, Collingwood is Canada's most popular ski destination. Of course, there's more to love about the area than its slopes alone; take a run through one of Blue Mountain's 36 options, and then head into town for the historic sights, beautiful harbor and vibrant bistros.
If You Go: Take the family on an ice-skating adventure at Mill Pond Rink, or try your hand at the area's popular snowmobiling activities. Need to warm up at an indoor attraction? The Gayety Theater offers plays and performances throughout the year.