Ah, New York. The Big Apple, the center of the universe — and everyone's favorite city! This premiere world city is second to none, and is the most visited city in the United States. There's an endless amount of activity and culture to take in, food and drink to be had, and parties to attend. If you want something, New York has it in spades. Whether you're looking for a relaxing vacation, or an action packed trip with several tourist spots, New York City will not let you down with things to do.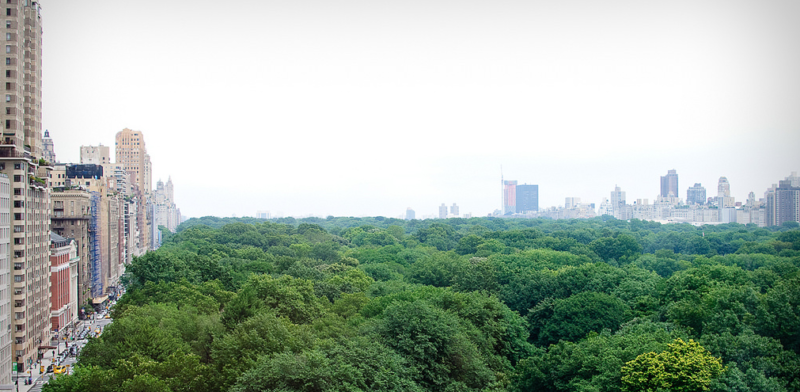 1. Central Park
This huge green space is one of the crowning achievements of city planning known all over the world. When you're exploring the Park, there are many trails and gardens off the beaten path. You will encounter musicians, skateboarders, families, and lovers, as well as athletes and dog walkers getting some fresh air. The best way to explore Central Park is by pedicab, and you will want to hire a pedicab driver to take you around the huge green area. There's the Central Park Zoo, which is inside the park, and lots of great shopping and museums right outside the park. The views of the city are beautiful, and there's nothing better than a relaxing day sipping lemonade and eating ice cream in the middle of this beautiful city. For guided tours check it out Central Park Tours NYC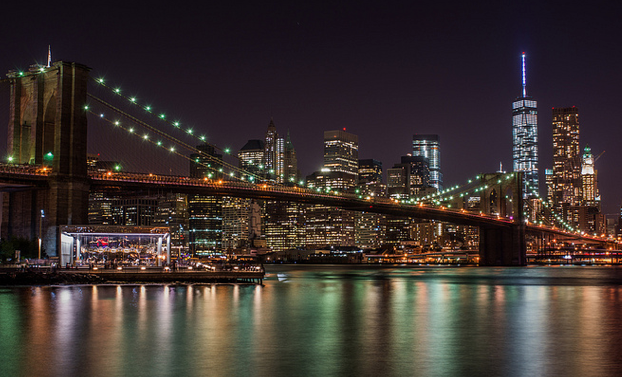 2. Brooklyn Bridge
If you're a fan of architecture, transportation, or beautiful sites, the Brooklyn Bridge will not disappoint. You can see the bridge from several places in the city, and you can also see the Manhattan Bridge and the Williamsburg bridge crossing the bay. Watching ships go under and cars go over the bridge, this magnificent sight is one of the best and most loved tourist attractions in New York City. If you're staying in Manhattan, take the bridge over to Brooklyn and enjoy artist communities, local bars, and lost of distinctive Brooklyn character.
3. The Metropolitan Museum of Art
One of, if not the, best museum in the world, The Metropolitan Museum of Art is pay what you can and is worth every penny. You can spend days in this museum learning about ancient Egypt, African art throughout the ages, and seeing sculptures and friezes from antiquity. For history buffs and art lovers alike, the Met will take you places in the world and in history that you didn't know you could go. With an astounding collection of artifacts and paintings, some visitors come to the city just to see this museum. Many Renaissance paintings and impressionist works dot the walls of the dozens of galleries, and Rodin sculptures create breathtaking vistas down long hallways and in huge rooms. There's also a Frank Lloyd Wright room, which is the best place to take a picture. Don't miss the decorative arts section if you're a fan of interior design.
4. The Museum of Modern Art
No trip to New York City would be complete without some culture, and the Metropolitan Museum of Art provides that time and time again. This museum houses wacky and wonderful artworks from the past century, and is often home to performance art and provocative installations that leave you thinking and a changed person forever. If you like Picasso and Lichtenstein, this is the place for you to visit in the city. And what could be more New York than Andy Warhol? You can see lots of his pieces and lithographs at the Metropolitan Museum of Art, and you know that the gift shop is one of the best bookstores in the city. You can find treasures to take home or give as gifts, but you could spend days reading the books about art and culture you'll find there.
5. Broadway
If you do one thing in New York City, you should see a Broadway play. The area, near Times Square and up 42nd Street, is the home to the best live performances in the country. If you're a fan of the stage or musicals, it's a must see and must do activity. Lights go up at night, leading you to the host of plays and musicals that you can see. From long-running favorites such as Les Miserables and The Lion King to new musicals just passing through, like Book of Mormon, Beauty and the Beast, and Annie Get Your Gun, there's fun to be had for the whole family. You can buy tickets at the box offices or from a scalper, but it's best if you purchase them prior to your trip through an online service like Broadway.Com. And if you can't afford a ticket, just walk up and down this great theatre district and take in the energy and lights. After the plays, you can stay by the cast doors and ask for autographs or pictures with your favorite stars of the stage.
6. Statue of Liberty
There's nothing more New York than the Statue of Liberty. This statue of a goddess that was a gift of good will to the United States from France has a long and storied history. Immigrants and new residents coming to America to find opportunity and freedom were greeted as they came off the ships by the Statue of Liberty. She holds tablets that mark our Independence Day, July 4th, 1776, and she holds in her other hand a torch that never burns out. You can walk up inside the Statue of Liberty and see the sights of the city from her crown. And there is a museum on Ellis Island, home of the Statue, that highlights the struggles people had when coming to American in the 19th and early 20th centuries. If you go to the Statue of Liberty, plan to spend the day at Ellis Island. There are great food options and gift shops, and many interactive exhibits appropriate for all ages. You will learn much about the history of America, the Statue herself, and New York City by visiting this museum and taking your time throughout.