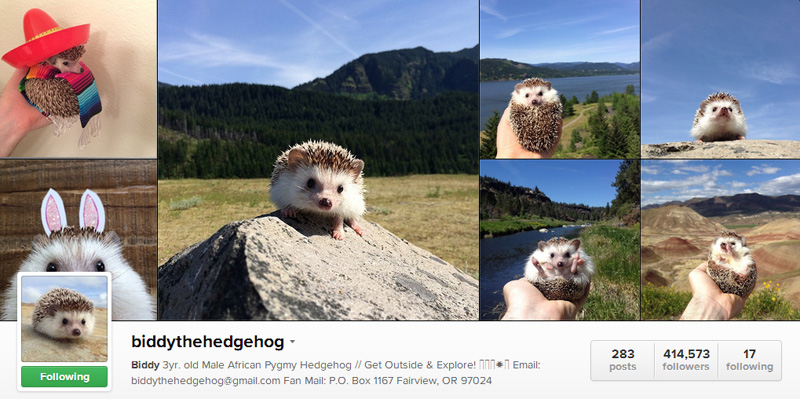 I don't often post other people's photos on my blog, but this post felt almost necessary.
Biddy is a three year old male African Pygmy Hedgehog from Fairview, Oregon that loves to get out and explore. He's travelled far and wide in the United States, and has been on roadtrips and hikes, as well as on summer and winter expeditions.
Biddy is ever the photogenic hedgehog, and makes one of the cutest Instagramers I know.
Check out his adventures:
I've always wanted a hedgehog, and would most definitely name him Dredgehog (my last name is Dredge).