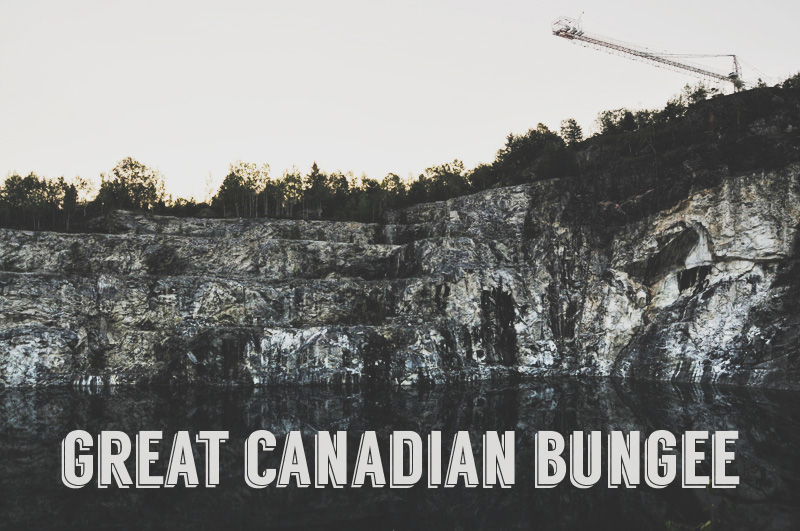 You're jumping alone?

Yup.

Is someone watching from below?

Nope.

So, you came all the way out here by yourself?

Yup.

That's a first.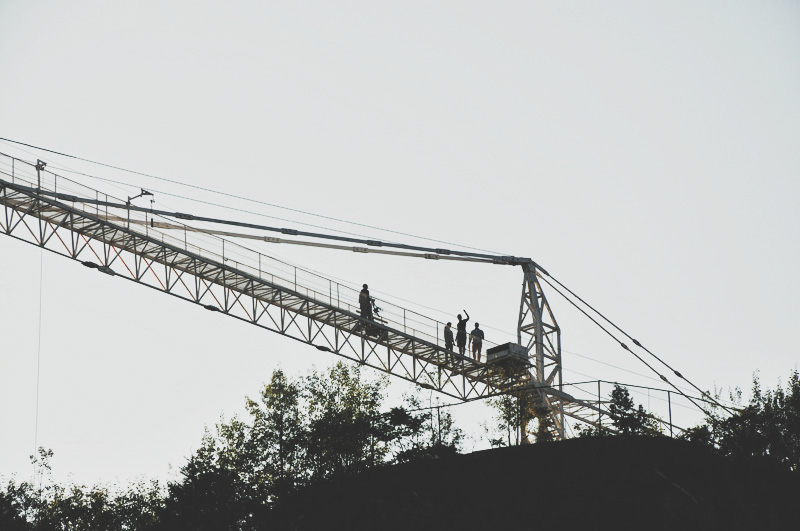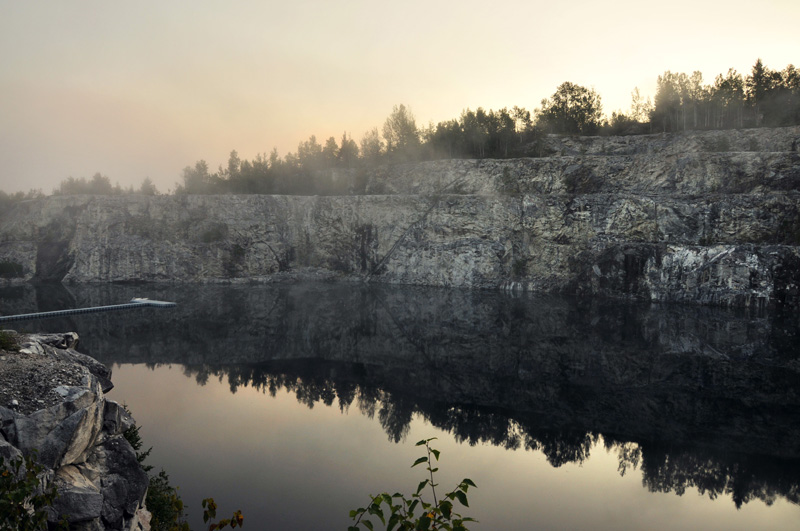 It was 7:00 am and this was the conversation between the jump instructors at Great Canadian Bungee and I as they readied me for my jump. They were confused by the fact that I would be going bungee jumping all by myself and obviously it wasn't something they had encountered before, but they were happy to keep me company while I waited.
It didn't phase me at the time; I'm used to people being curious and sometimes unable to understand my preference in travelling solo, but I found myself thinking more about it later that day.
Was bungee jumping (more so the act of doing something so unconventional/extreme) something you were supposed to share with other people? Did someone have to witness me doing this? Had it become one of those 'if a tree falls in the woods' things? If a Seattle jumps off a bridge, and no one's around to see it, did it really happen?
To be honest, I did't care if anyone believed that I did it; I was doing it for me.
If you're going to go bungee jumping, you should be doing it for yourself, not for anybody else.
However, I can imagine that it would be a great experience to share with someone else. Next time.
Alone or not, I'm ecstatic that I did it and it was probably the most exciting, thrilling, stimulating and intoxicating thing I have ever done. Before I was back on solid ground I found myself wanting to go again. I was addicted.
 Video:
I remember it entirely differently than the video, where it appears to have only taken mere seconds in time.
Sure, I didn't think twice before jumping off the edge, but I certainly had time to think.
I had time to think as I hiked up the rocky hill.
I had time to think as I ascended the platform stairs.
I had time to think as I listened to the safety instructions.
I had time to think as I was fastened into my harness.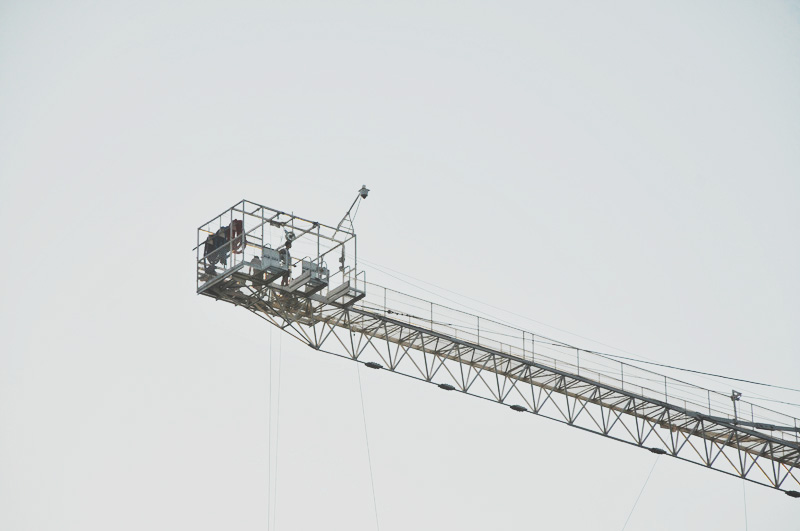 I had time to think as I walked across the narrow grated bridge.
I had time to think as the girl in front of me wailed uncontrollably below.
I had time to think as the large cord was clamped onto my ankles.
And, I had time to think as I shuffled my way through the open gate.
But, they were thoughts of excitement and anticipation and never once did I doubt my ability to go through with it or second guess the decision.
It may have gone quickly, yet it felt like I was easily able to analyse each step.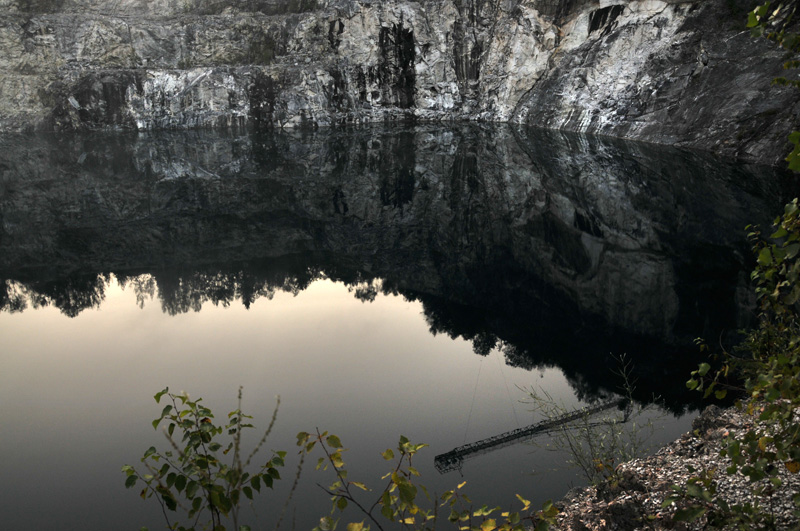 It's tough to explain, but felt like I was about to jump into a big black hole. I could see my feet and I could see the water below, but somewhere along the way my mind warped that distance into a thick nothingness of void space.
5..4..3..2..oooone!
And I jumped.
It wasn't until I was staring wide-eyed at the the ground below that was suddenly rushing toward me that I connected that void space.
It was my stomach that connected it first.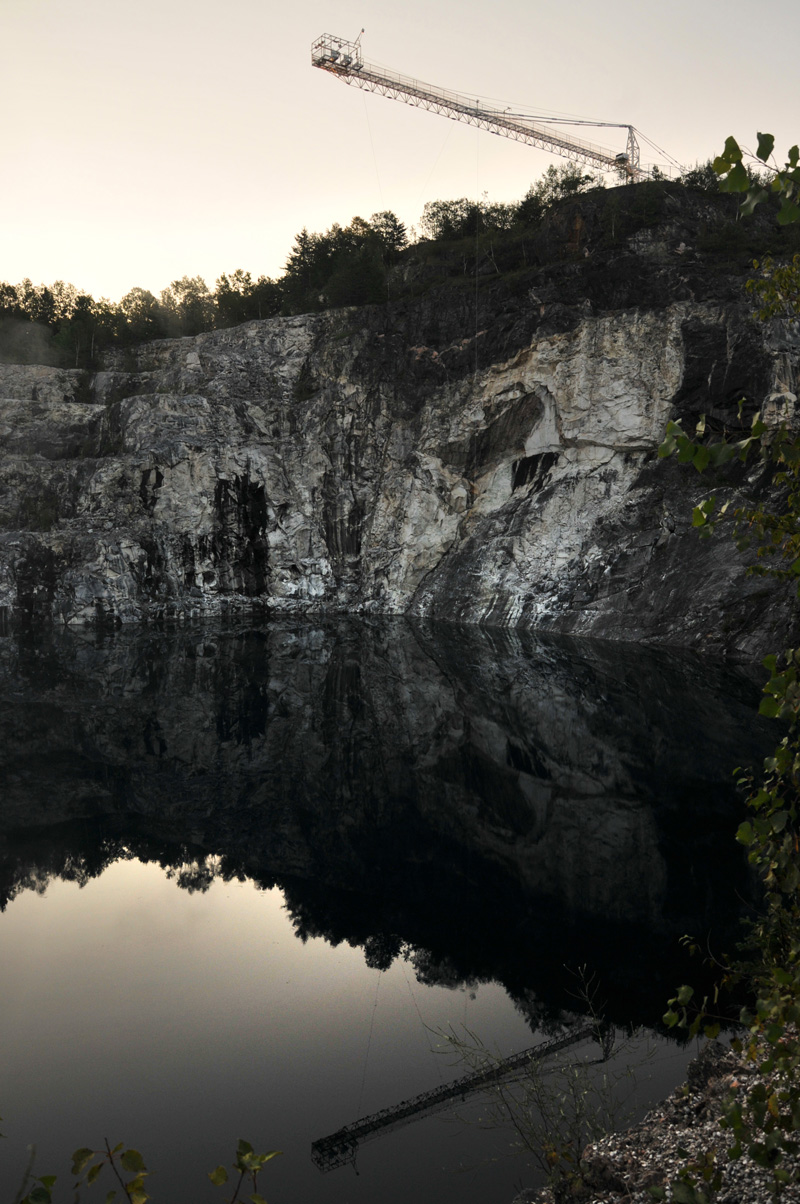 I was silent as I flew toward the quarry, I had absolutely no fear and I was almost too lost in the moment to make any sound other than a choked "woo!" as the bungee tightened and shot me back up into the sky.
The recoil was just as electrifying as the initial jump.
Just as I thought the excitement was over, I was going back up for round two, three and four. I have never felt as free as the moment that I was hanging in mid-air between rising and falling again, with my stomach in my feet and my arms in the air.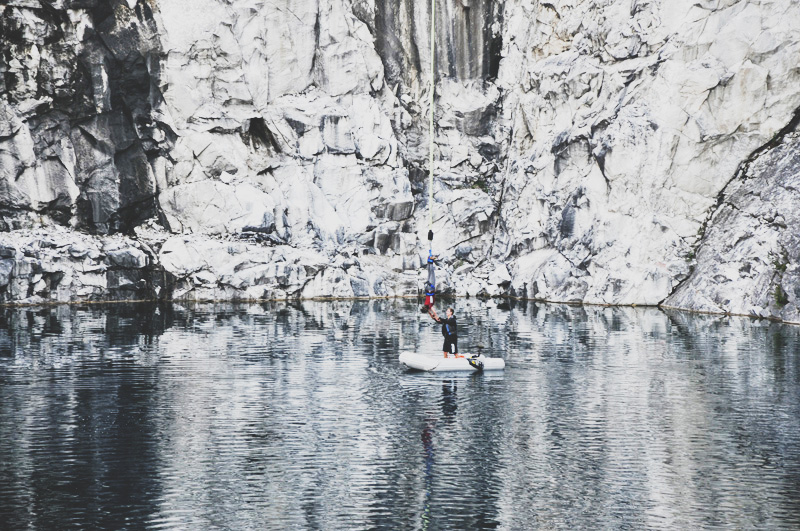 Jumping out of a plane is another incredible feeling, yet slightly overwhelming. The brain doesn't fully grasp the fact that the body is falling at a morbid speed and tricks you into feeling like you're flying. You quite don't get the same rush of adrenaline as you do from consciously making the decision to step off a platform over the visible and quickly accessible ground below.
I may have tricked myself into ignoring that distance while on the bungee platform, but I felt it as soon as I stepped off.
This is why I like bungee jumping better than skydiving.
I will continue to do both of these extreme activities around the world, but find myself constantly day dreaming about the former.
I absolutely cannot wait to do it again and may just find myself making a trip back up to Ottawa specifically to visit Great Canadian Bungee again. It was an incredible experience that I can't recommend enough.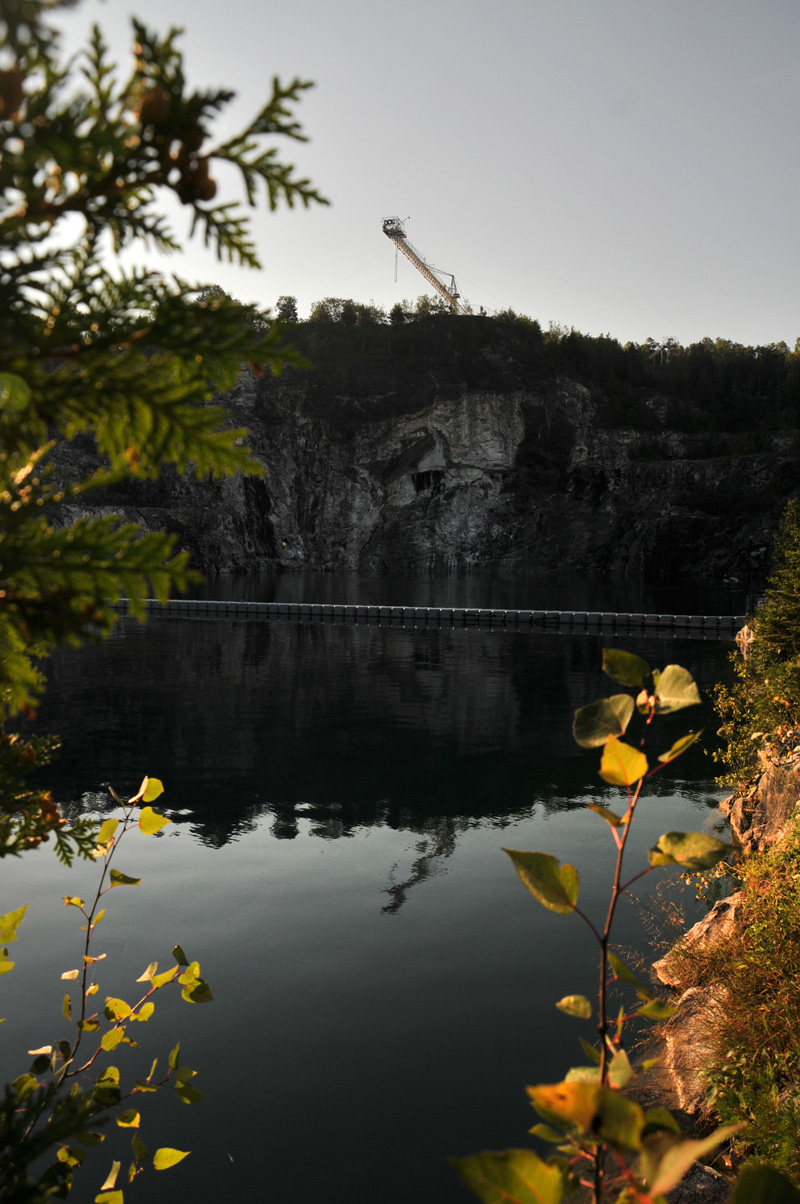 So, who else had no idea that you could go bungee jumping in (okay, just outside of) Ottawa? I literally only found out that Great Canadian Bungee existed the day before and got so excited that I booked my 7:00 am jump the previous evening at 5:30 pm.
Not only was I shocked to learn that bungee jumping was even available in Ontario, but that it is the highest bungee jump available in all of North America at 200 feet. Impressive.
Have you been bungee jumping?
—

This trip was made possible by Ottawa Tourism.
All views & opinions are my own.