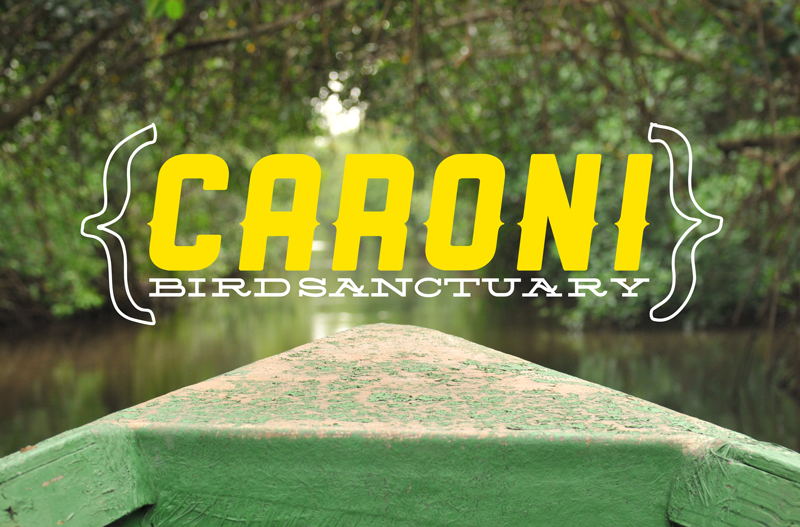 Once upon a time, I got stranded in a Trini swamp.
Yup… my boat broke down in the Caroni Bird Sanctuary just as the sun was beginning to set and the creatures of the night began to emerge.
My wild imagination led me to believe that a giant Anaconda was going to rise up out of the murky waters and enjoy me as an evening snack.
Luckily, the boat engine finally re-started and I made it out unharmed and uneaten.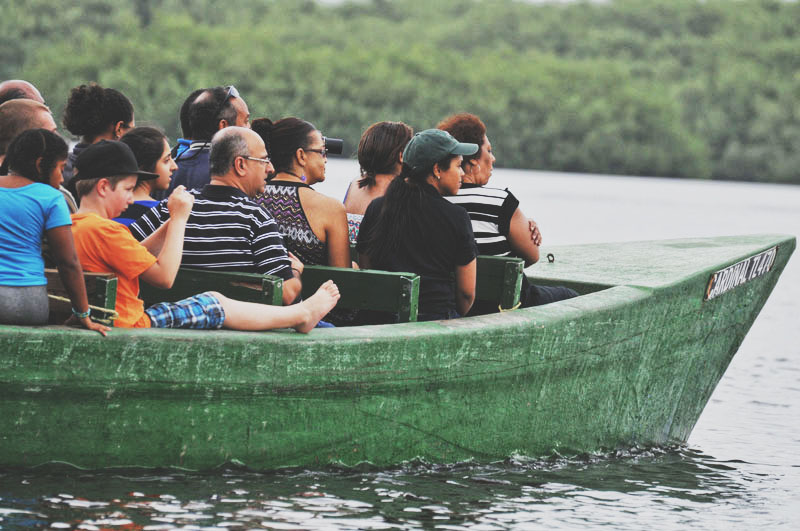 Fast forward to five years later where I found myself sitting in a similar rickity old passenger boat, heading back into that very same swamp.
 What have I gotten myself into?
We set off.
The tangled mangroves whirred by as the boat crept deeper and deeper through the winding trails, making its way into the heart of the swamp.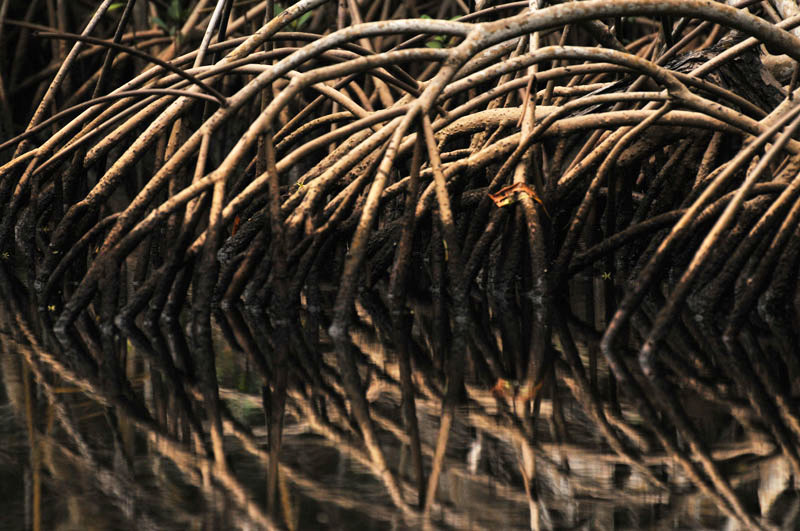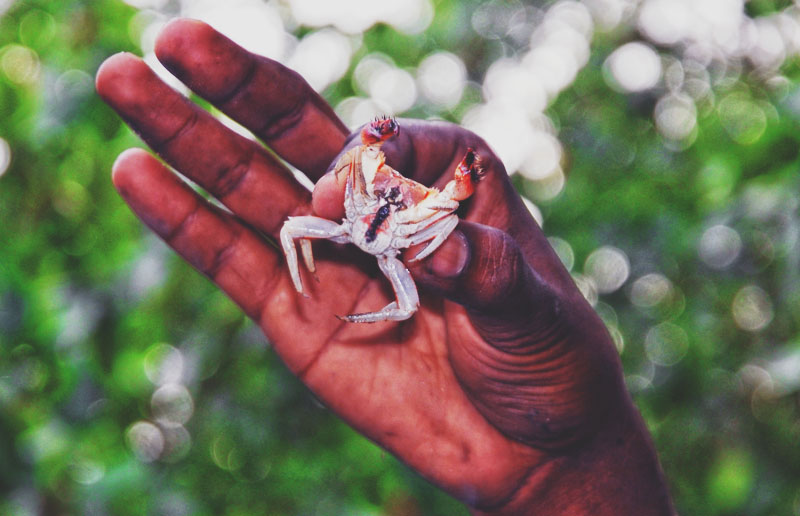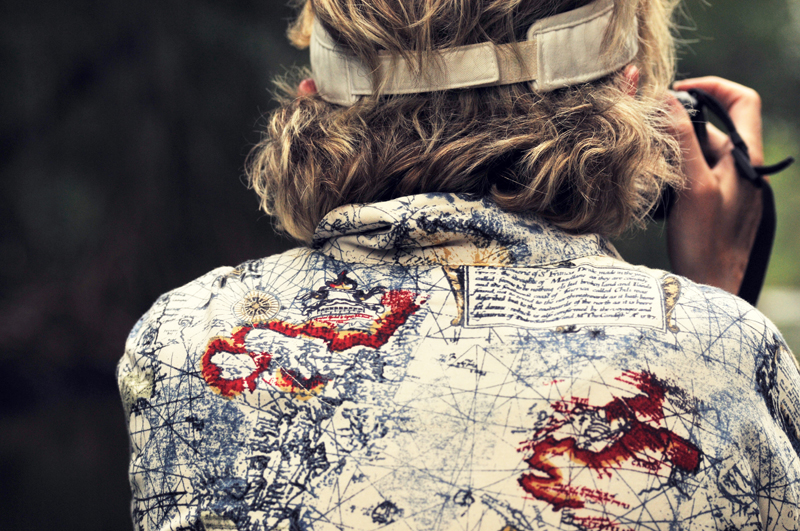 There were birds everywhere. We spotted dozens of herons, egrets and Kingfishers roosting in the trees and flying above our heads.
It's common to see Caiman in the brackish waters (I was lucky enough to see two on my previous visit), but they seemed to be shy that day.
I was also keeping a sharp eye out for anteaters and sloths.
Spotting a few tree boas along the way was definitely a highlight.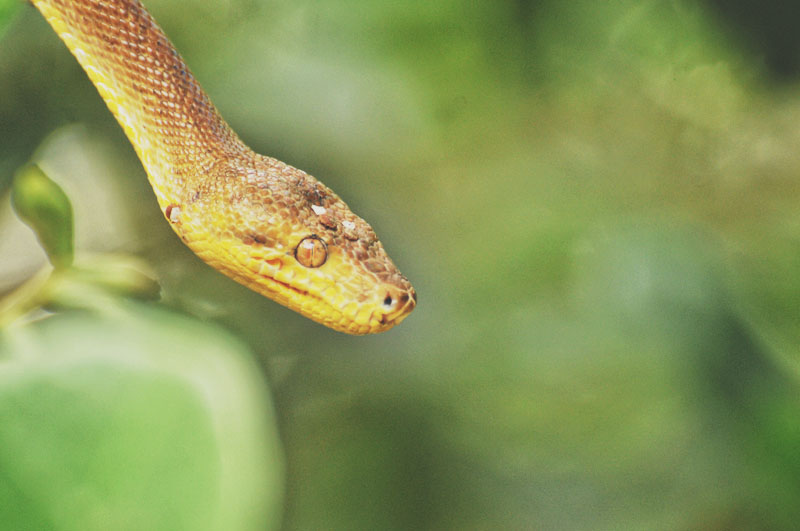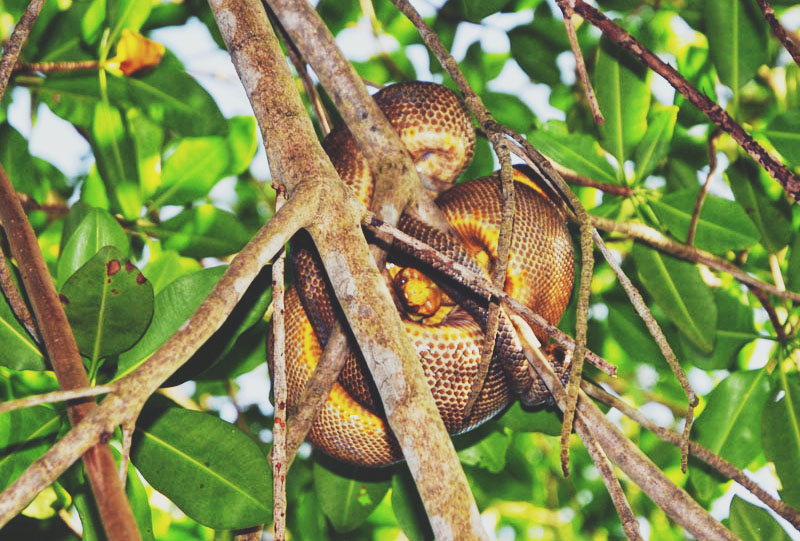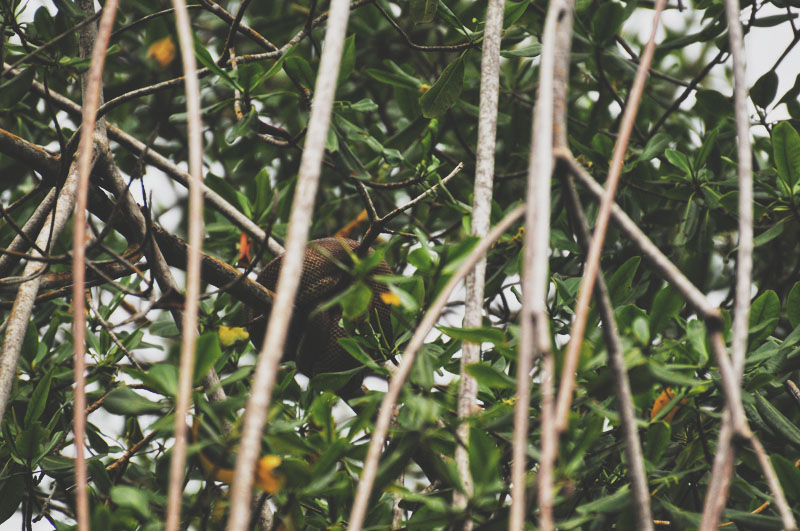 The Caroni Swamp is an estuarine system comprising 5,611 hectors of mangrove forest and herbaceous marsh.
It is interrupted by numerous channels, brackish and saline lagoons with extensive intertidal mudflats on the seaward side.
The wetland provides a variety of habitats for flora and fauna species and supports a rich biodiversity.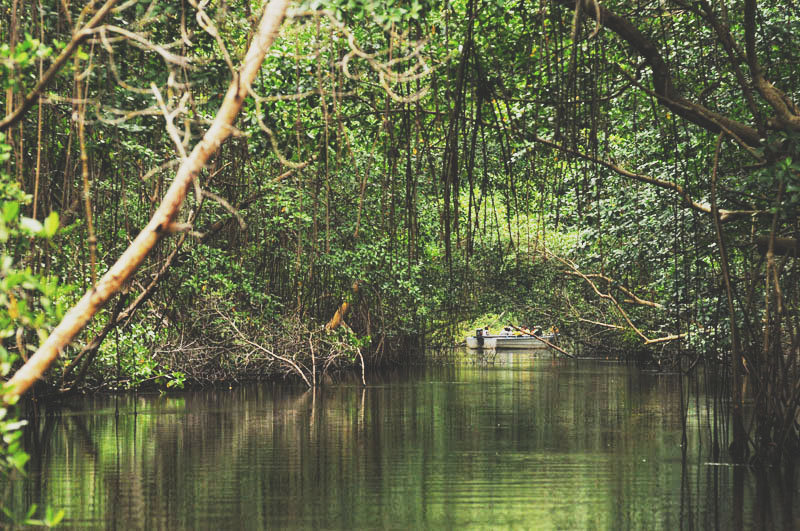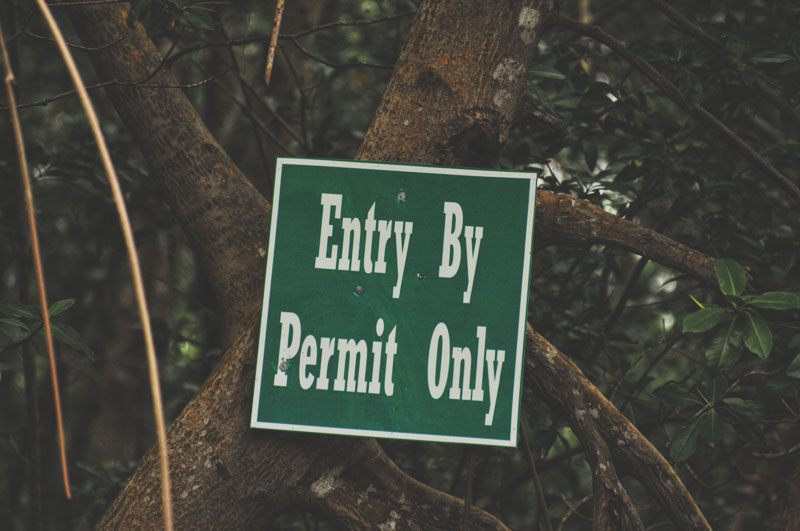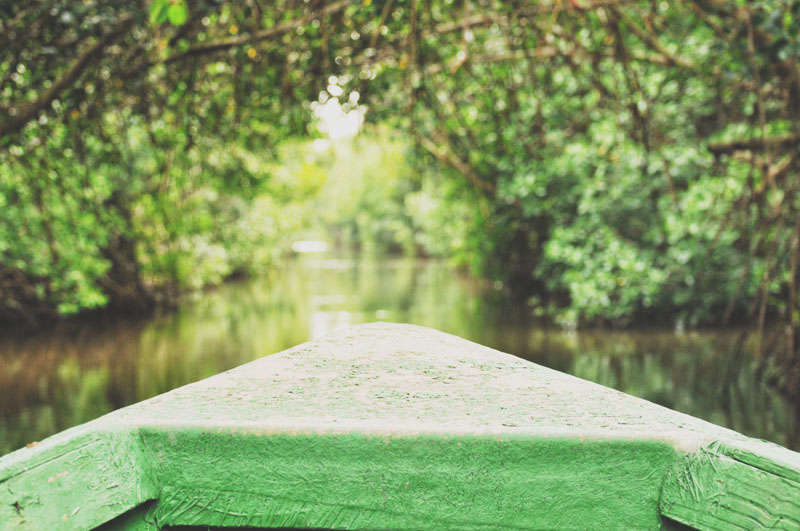 As we left the tunnel-like channels behind, we emerged to a wide open lake in the middle of the swamp to see colourful birds flocking to a group of trees in the centre.
We had reached the nesting grounds of the iconic Scarlet Ibis, Trinidad's National bird.
We parked the boat and began to watch.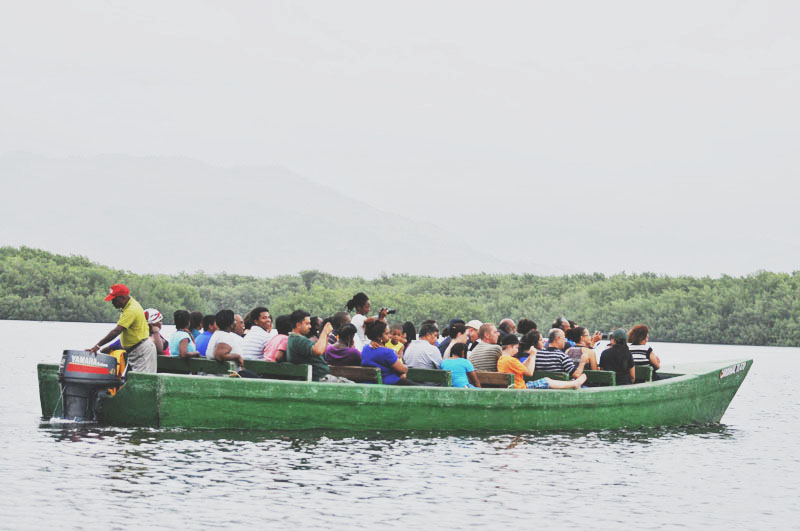 The longer we sat there, the more and more birds flew in to land on the same trees and they soon began to resemble a decorated Christmas tree.
It certainly felt like Christmas from the excitement on our boat.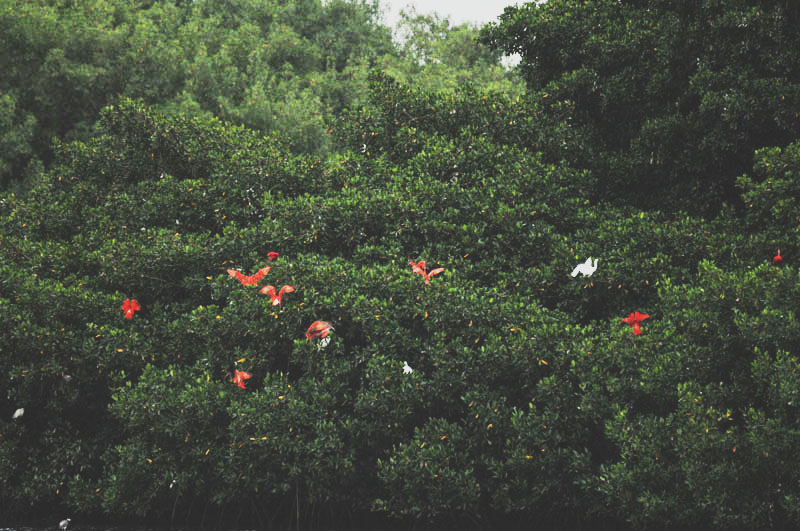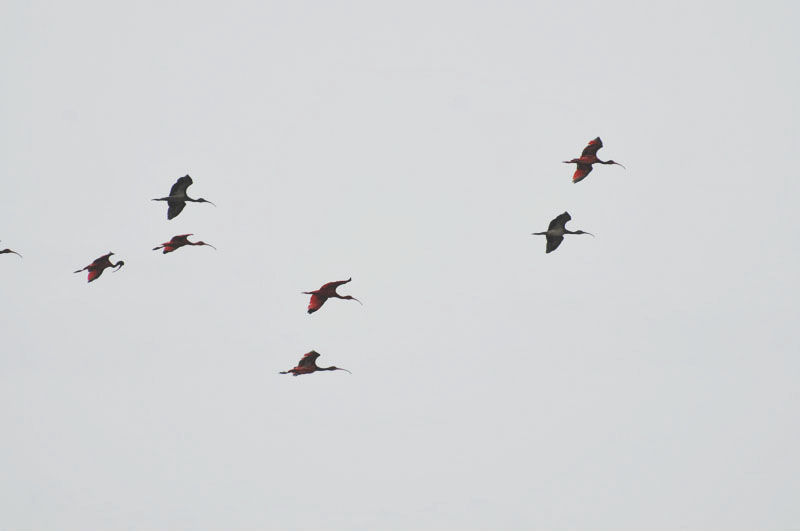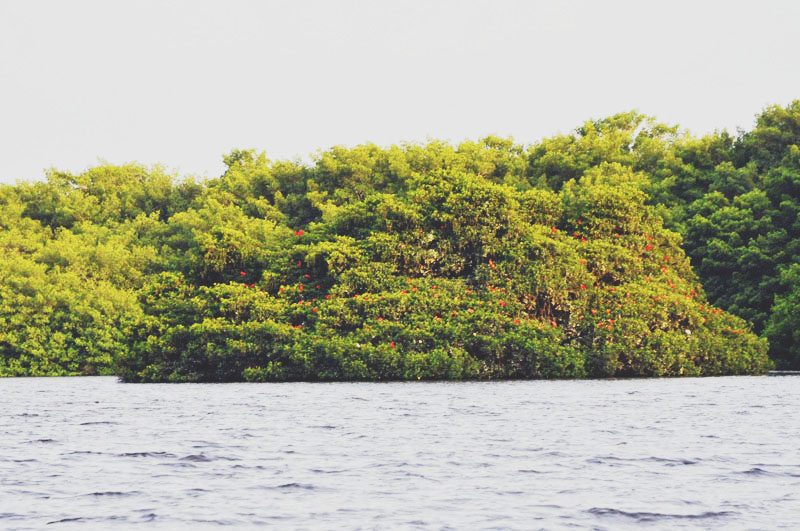 We also saw mechanical birds.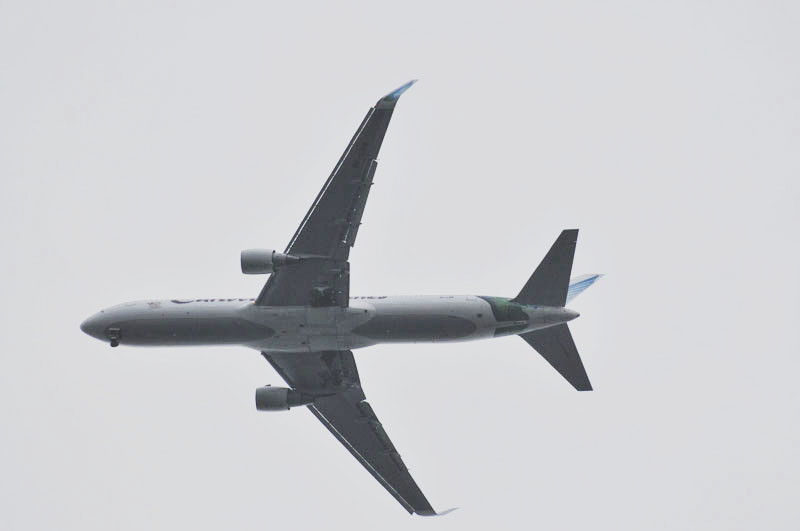 The boat tour turned out to be a lot of fun and we had the chance to see a lot of local wildlife up close, that we certainly wouldn't have found on dry land.
Eventually, we said our goodbyes to the Ibis' and headed back through the channels to the dock.
And, the boat didn't break down.
Have you ever given something
a second try when travelling?
—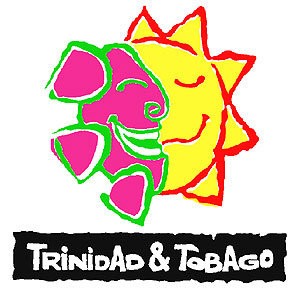 This trip was made possible by Trinidad & Tobago.
All thoughts and opinions are my own.