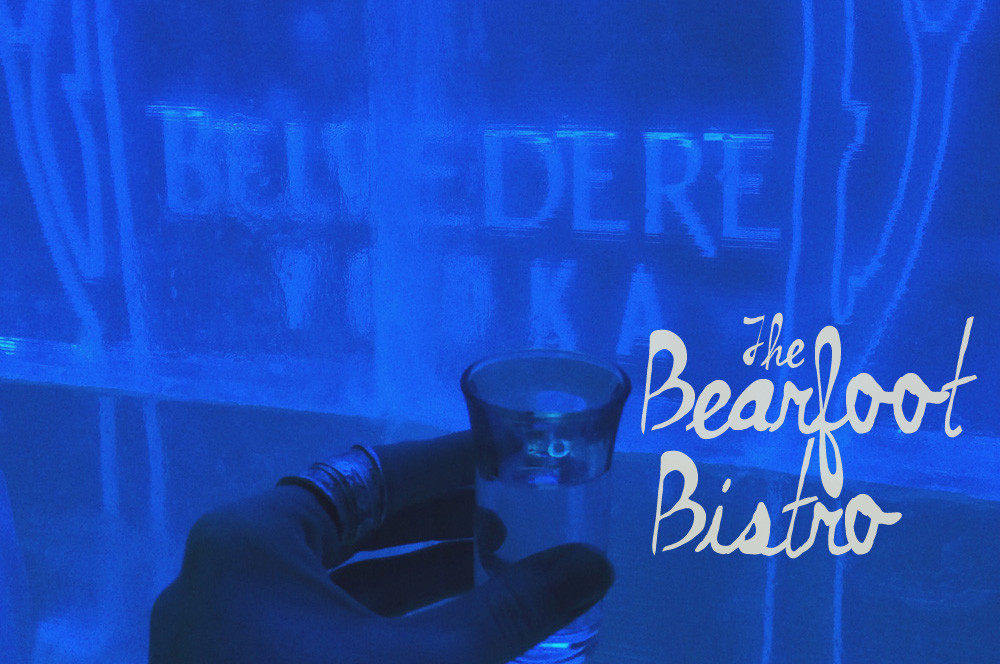 It was a fuzzy night at the Bearfoot Bistro, but apparently that's the norm in this legendary establishment.
We started the night off with a visit to the wine cellar for a champagne sabering and toast. We enjoyed a delicious dinner before heading into the Belvedere Ice Room for a vodka tasting, at -32 degrees Celsius (-25F).
The Belvedere Ice Room is the world's coldest vodka tasting room and the only permanent sub-zero vodka room in Canada. We bundled up in Canada Goose, Arctic-ready parkas and went into the glowing blue room filled with more than 50 vodkas from across the globe.
We tasted four of them and discovered that extreme cold environment enhances the flavour while minimizing the alcohol burn. Sort of.
I will start with a list of the drinks that graced our table that evening. While I'm not shy to alcohol, I couldn't even keep up with the half of it;
Champagne
Rosé wine
White wine
Red wine
More white wine
Even more white wine
And, one more red wine
Vodka
Vodka
Vodka
Vodka
Liquid nitrogen cocktail
Whiskey cocktail
Coffee cocktail
The night continued with Louis XIII, a 125 year old cognac priced at $2100 a bottle.
Bearfoot Bistro founder André Saint-Jacques said, "life's short, might as well have a good time".
I have a habit of writing down funny/interesting quotes on my phone, wherever I go. I promised my group that I wouldn't publish any of their words from that night, but I just can't help but share a few.
"Never give away your cork, it's special"

(on Kenny Rogers) "He used to be a pretty handsome guy. In the 70's. In a St. Nicholas kind of way"

"That's life with a capital L"

"Pepper is the new salt"
The night brought funny stories, magic tricks and more laughing than I've done in a long time. You can see where the Bearfoot Bistro gets its epic reputation.
André was an incredible host and the Bearfoot proved to have the best nightlife in Whistler. It may have been fine dining, but there's no way any bar or club in town could have topped that. I wouldn't hesitate to suggest an evening there if you find yourself in Whistler.
This trip was made possible by
Destination British Columbia and Tourism Whistler.
All thoughts and opinions are my own.

Have you ever been in an ice room?