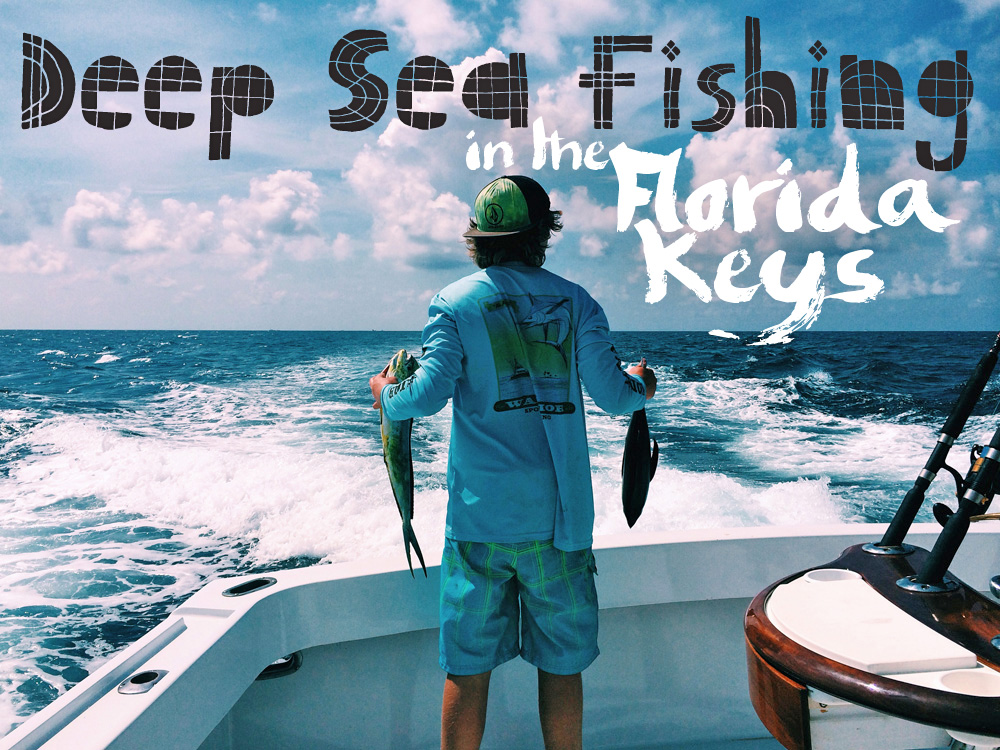 There's something you may not know about me, and that's that I love to fish.
I love the entire experience from heading to the river/lake, being out on the boat, relaxing on the water, and generally just getting away from it all.
I usually make a point of steering clear of any sort of animal related tourism, but what can I say? I grew up fishing with my dad, and it was always just a way of life (trophy winning fishing derbyess right here!). To help myself feel a little less guilty about it, I always set my fishies free.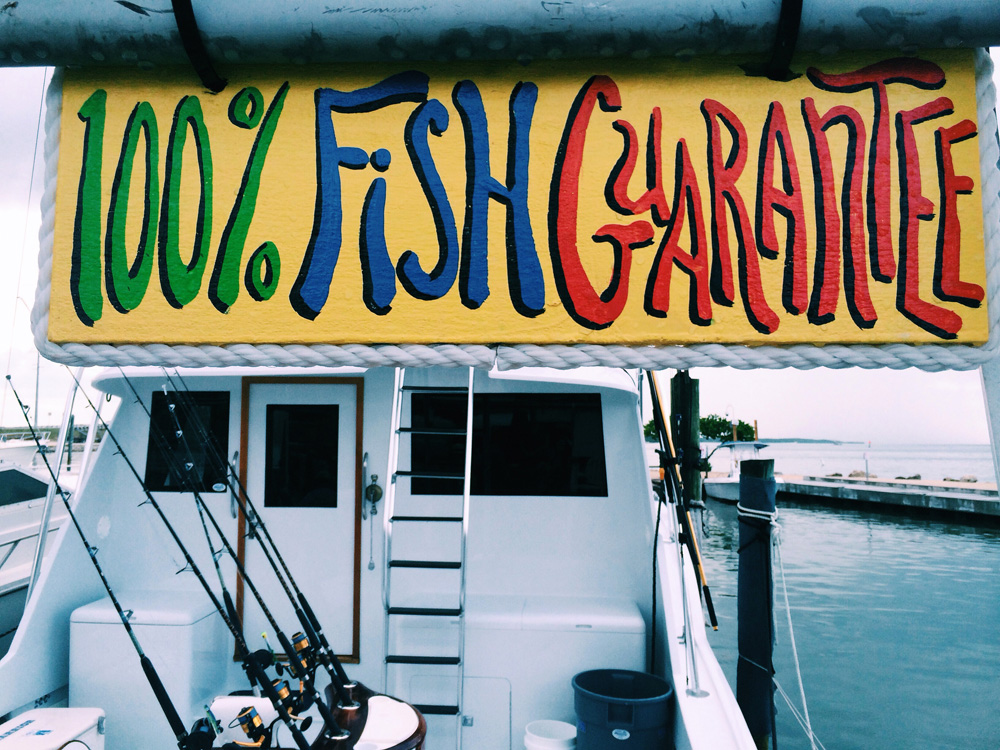 Somehow, I had never gone deep sea (any sea, for that matter) fishing before.
So you can imagine my excitement when we met up with Team Warrior Sportfishing on Islamorada.
The experience was quite a bit different than what I'm used to. We boarded an enormous boat rigged with several strong poles and line extenders, secured by a mounted reel station. Not only was the boat way more advanced than what I was used it, but we weren't just fishing for fun–we were fishing for lunch.
We left the port and headed out to sea, with a large dark cloud looming behind us.
There wasn't too much work involved on our part. Our guide, Mitch, cast the lines, and we all sat back to wait. The boat rose and fell on the waves and the wind whipped through my hair. I watched the cell phone bars and the shoreline slowly disappear. Finally we were a small speck in the sea, with nothing around  but an empty horizon.
It was peaceful.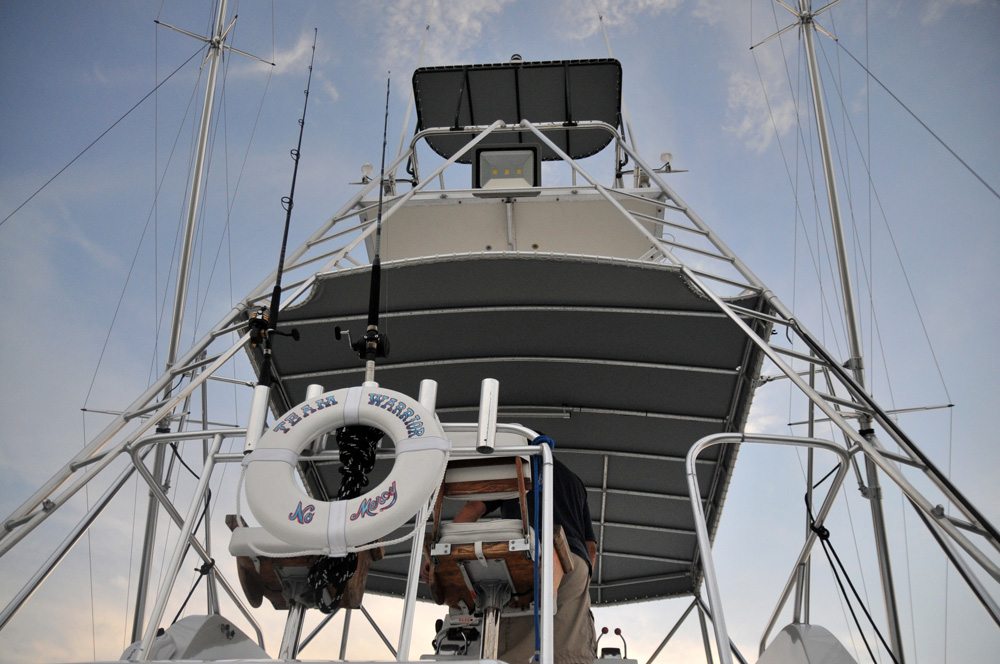 The reel fun (ha, get it?) came when we had a catch on the line. The extender pole swayed under the weight and Mitch prepared the poles for bringing it in. Then, he handed them off for us to reel. This happened a couple of times, and while I couldn't personally bring myself to reel in a fish for lunch, watching the others was certainly the most entertaining part of the trip.
While I enjoyed sitting out on the deck and watching the action, I ended up spending my fair share of time inside the air conditioned cabin. It was the perfect place for a late morning nap.
Some people are prone to seasickness when cooped up in a small space on the waves, however it makes me feel like I'm being rocked to sleep like a baby.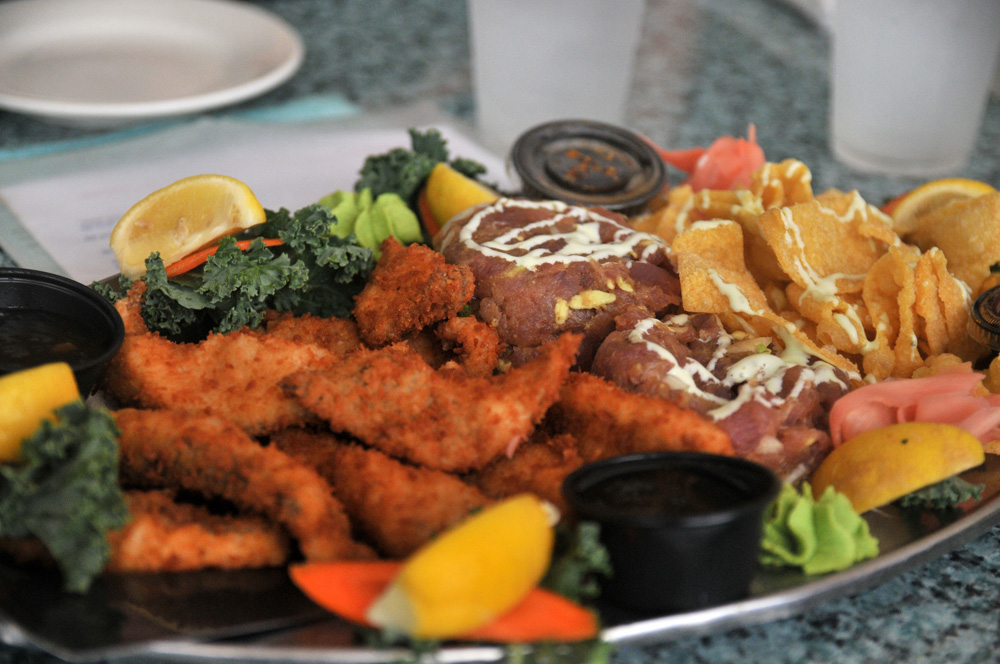 In the end, we ended up with a large Mahi-mahi and a plump Blackfin Tuna.
We took our fresher than fresh catch to Lazy Days Restaurant, handed it to the chef and grabbed a seat by the beach. Many of the restaurants in the Keys offer a Cook Your Catch menu, where you bring in your own fish or lobster (previously filleted and de-boned), and you simply choose between, grilled, fried, blackened or broiled.
Within minutes, a wide platter of seafood goodness appeared in front of us. There was Tune tarare, and an array of different styles of prepared fish, along with choice of soup or salad, choice of potato, French fries, rice or vegetable of the day and our home made tropical bread and fresh dinner rolls
My absolute favourite recipe was the coconut battered mahi. I had never had coconut fish before, and it easily became my new favourite way to eat it.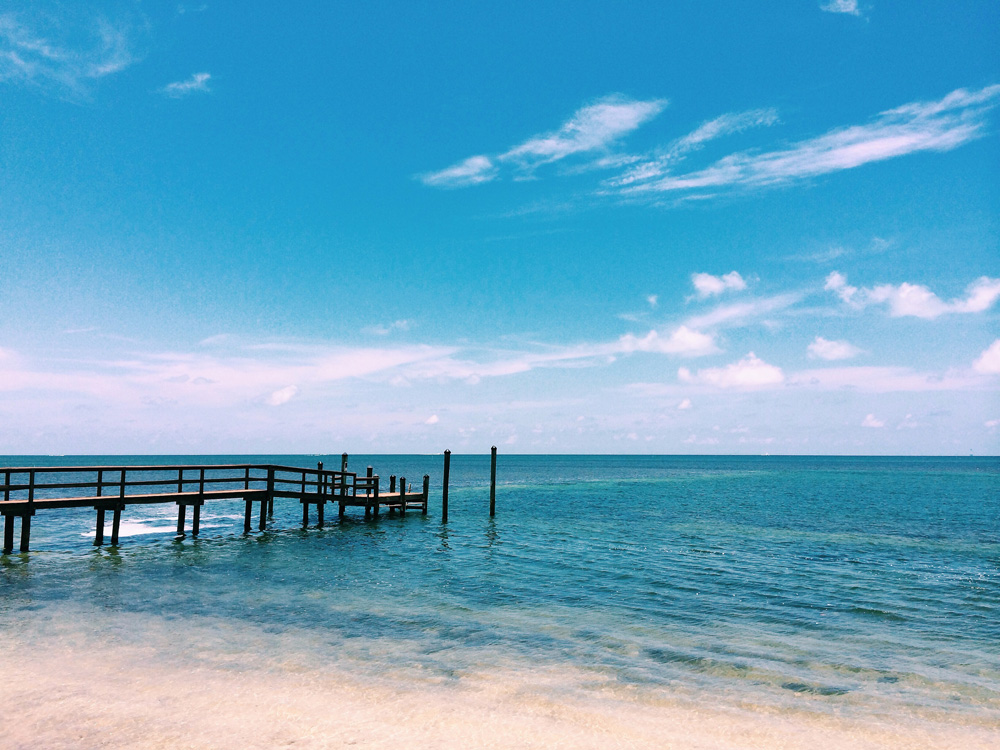 We ended the morning with full bellies and a new appreciation for the sea fishing industry.
Here are some of my favourite photos from the trip: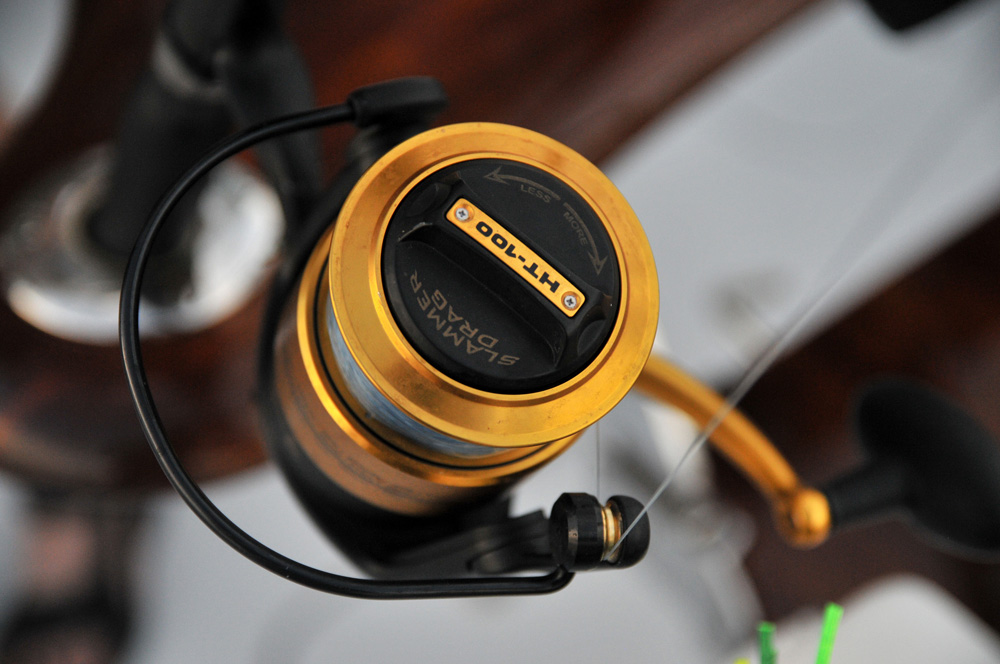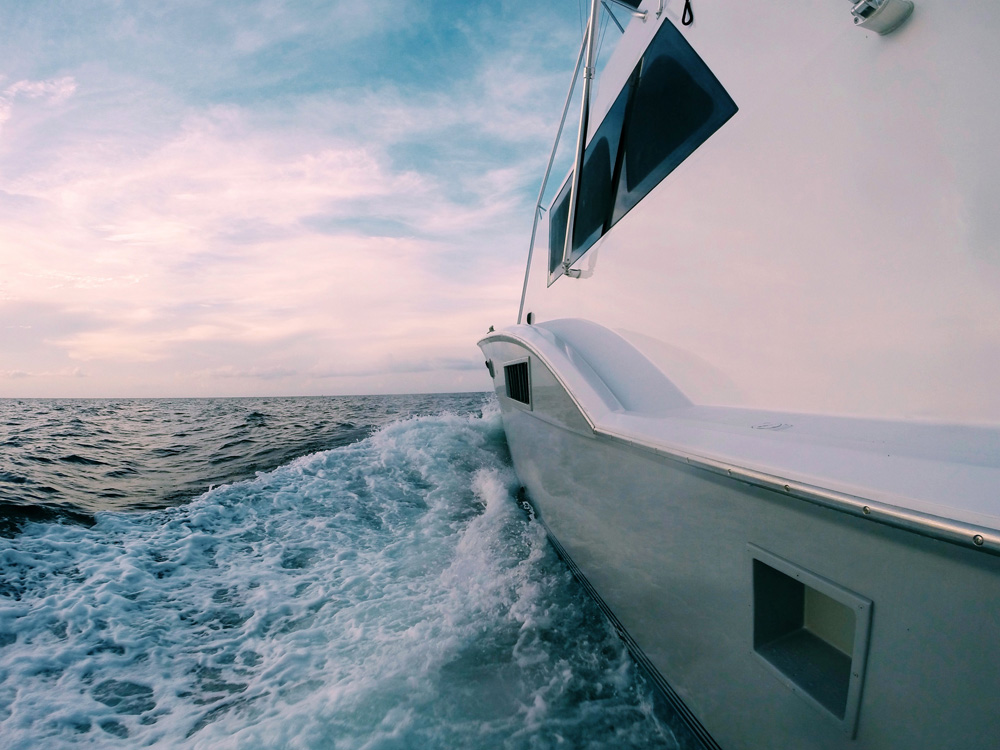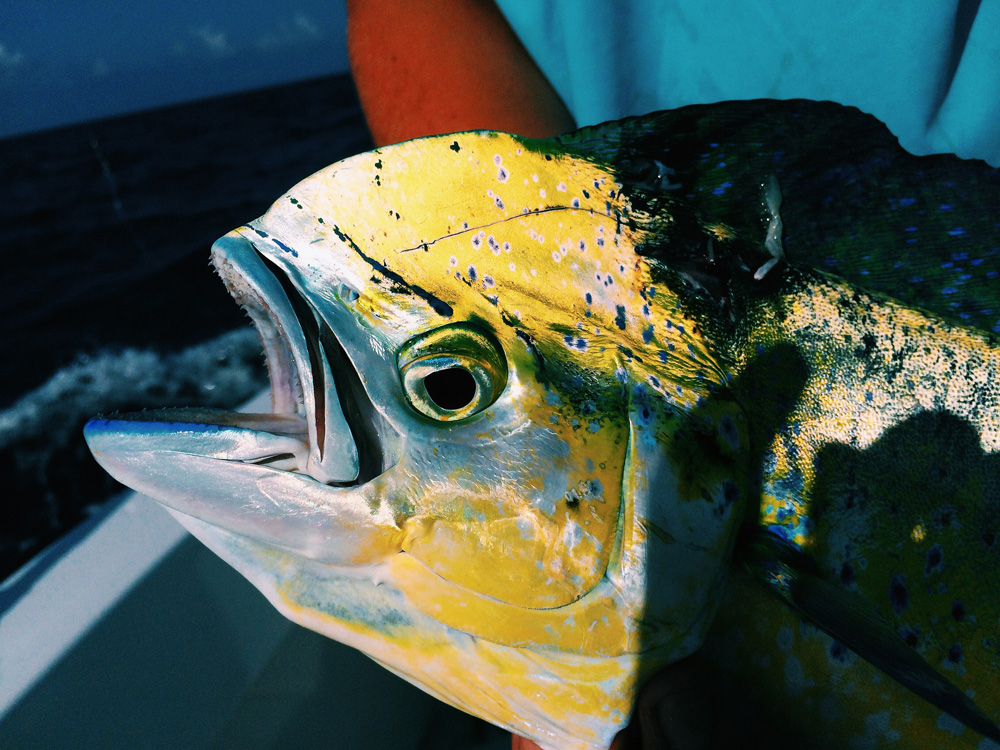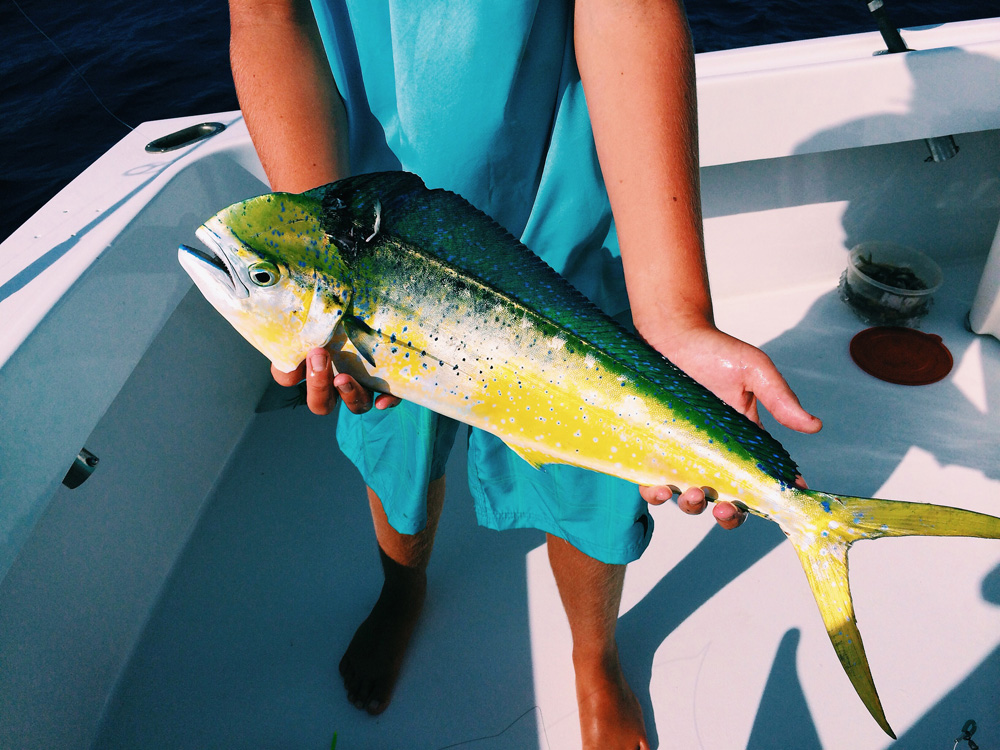 This trip was made possible by Key West & The Florida Keys.
All views and opinions are my own.
Have you even gone deep sea fishing?