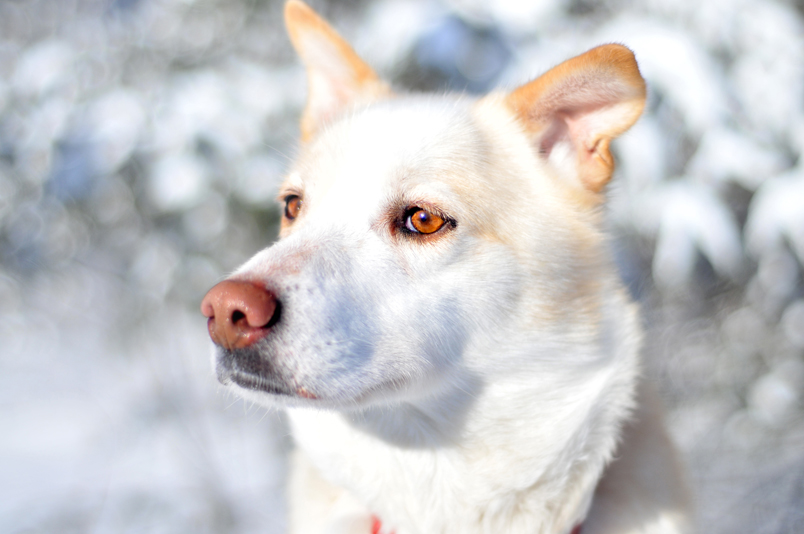 While Dog Sledding with Snow Forest Adventures in Algonquin Park last weekend, I just could't get enough of the dogs. They were smart, friendly and beautiful to top it off.
Each time that I got to interact with the dogs (aside from when they were pulling the sled) I couldn't help but smile and kneel down to scratch their ears.
Every single dog is unique and different than the last. They all have their own personalities and traits, which you learn throughout your dog sledding experience. Here is a photo essay of our dog sled teams.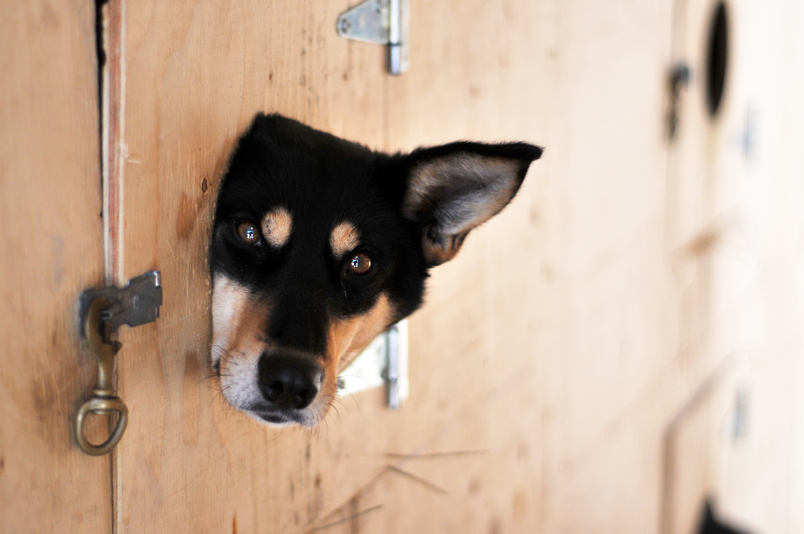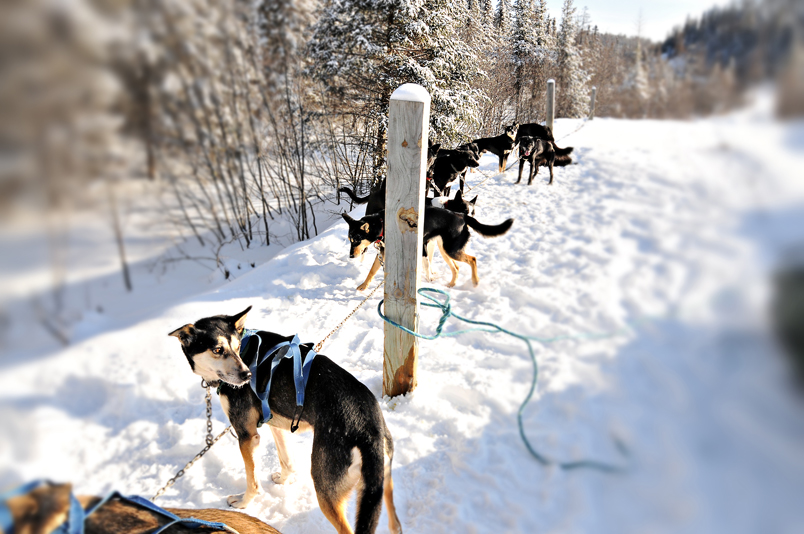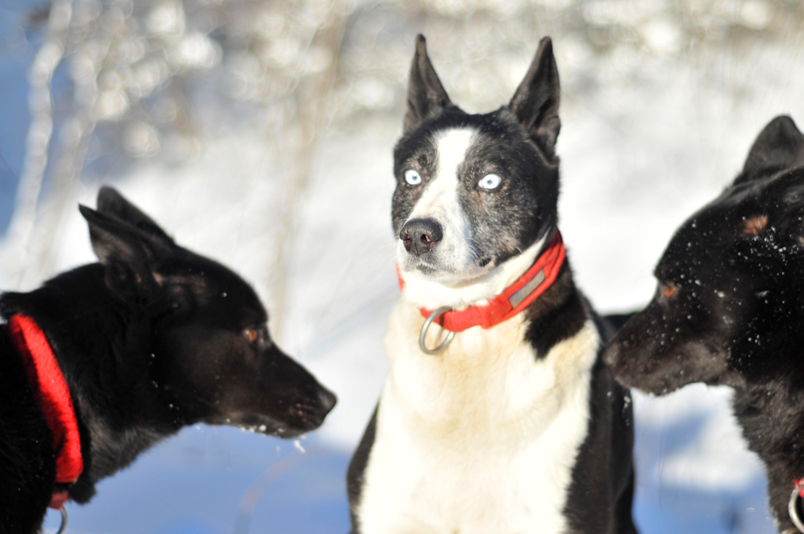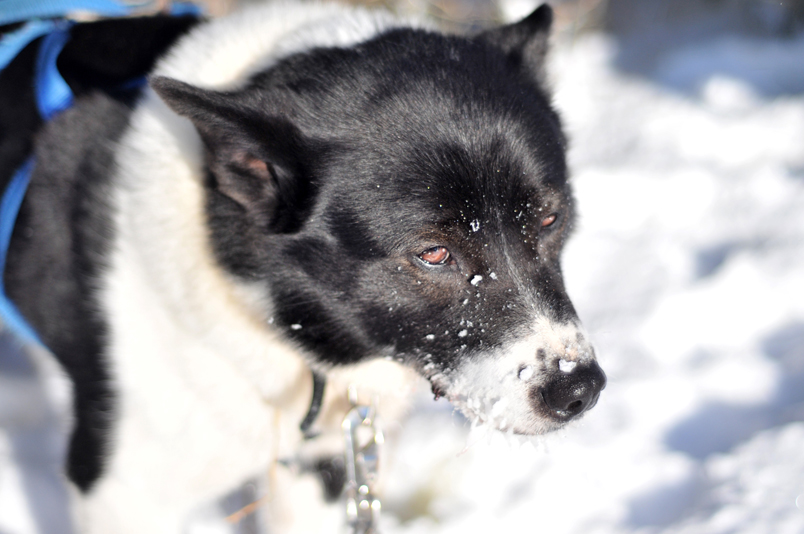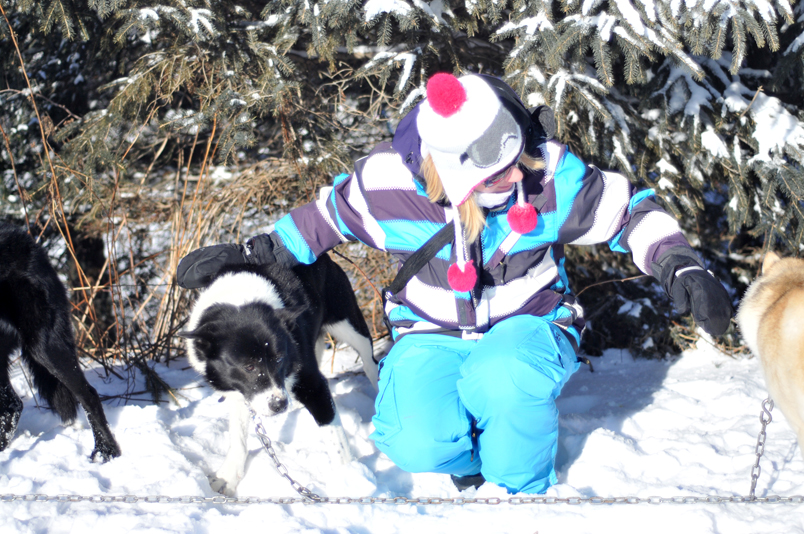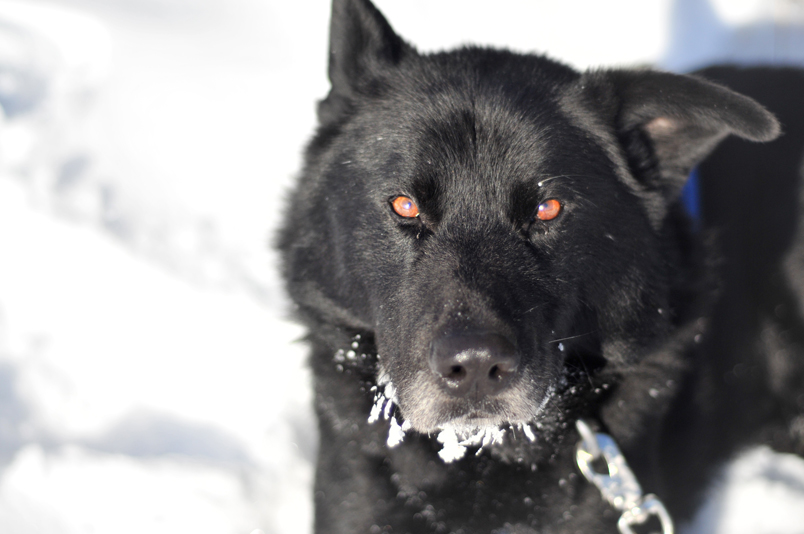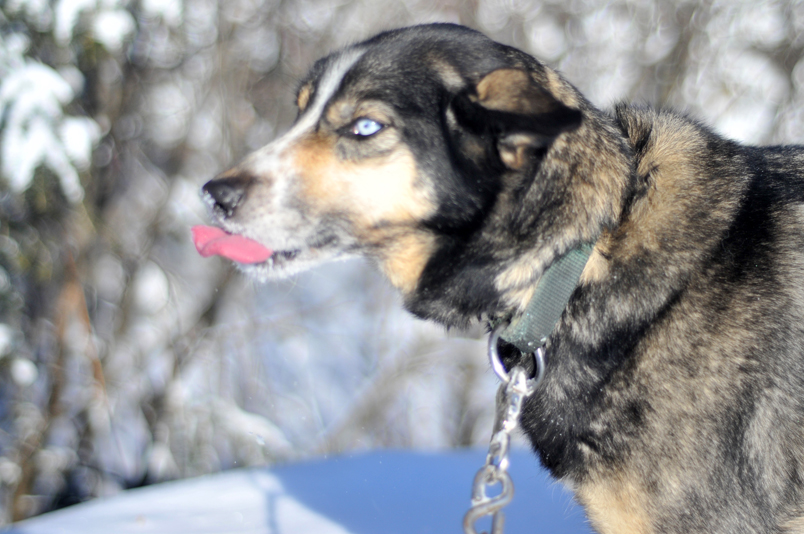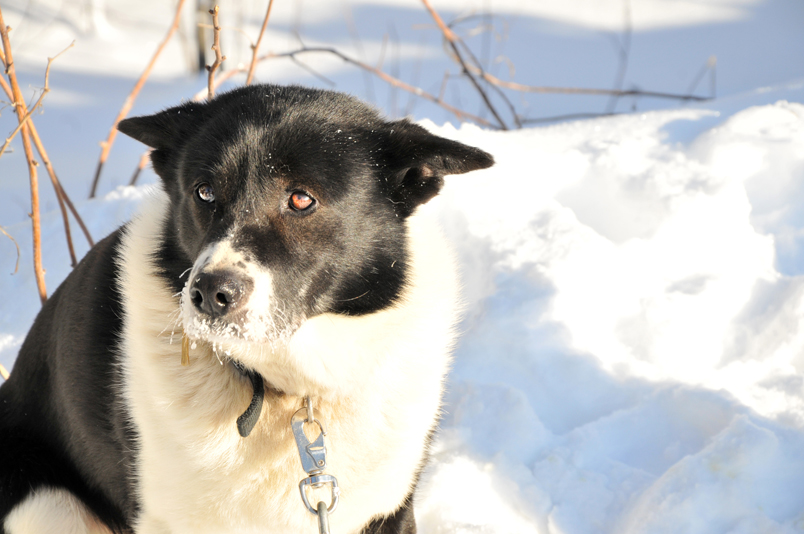 The photo above is Jobe, my favourite pup. He was shy and sweet and seemed much more timid than the other dogs. However, once we got out on the trails, his personality changed completely. He frolicked and danced his way along in a running trot and absolutely loved life. Jobe was a cutie :]