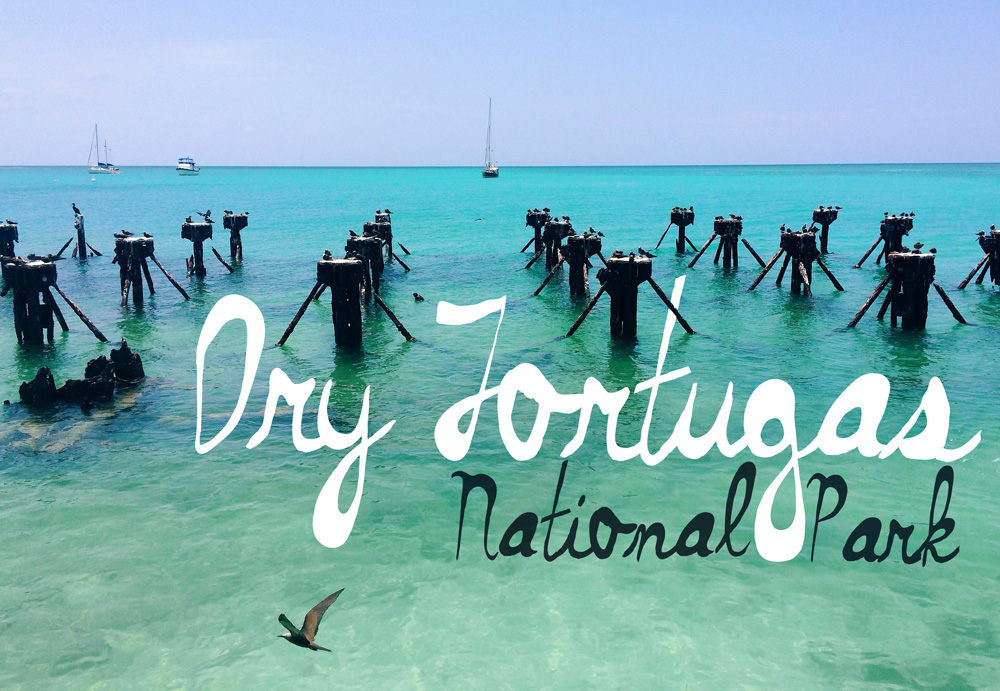 Dry turtles?
I didn't really get it at first.
As one of the seemingly few people to have never heard of the island before, I was half expecting to see an army of dehydrated reptiles as our boat approached the shore. Fortunately, this was not the case, and I was greeted by smiling, suntanned humans.
So, why is this island, located 68 miles (109 km) west, off the tip of the Florida Keys, named as such? Well, apparently the first European, a Spanish explorer, arrived to the Island in the early 1500's and took note of the abundance of sea turtles combined with the fact that there was no fresh water source on the island.
Thus, Dry Tortugas.
But, this island isn't all about dry turtles–in fact it has an interesting history of fortuitous pirate wreckages and infamous incarceration.
The archipelago includes a high concentration of historically significant pirate shipwrecks dating from the 17th century to the present. Legend has it that many of these ships contained, and perhaps still contain valuable sunken treasure. I didn't manage to find any gold coins at the South Swim Beach.
Arrr…
Florida was acquired from Spain by the United States in 1822, and work began on the coastal fortress of Fort Jefferson in 1847. It is the largest masonry structure in the Western Hemisphere, and is composed of over 16 million bricks. Impressive.
Construction continued into the American Civil War, but eventually stopped and the fort was used as a military prison, holding the likes of Dr. Mudd, who was convicted for aiding and conspiring with John Wilkes Booth in the 1865 assassination of U.S. President Abraham Lincoln.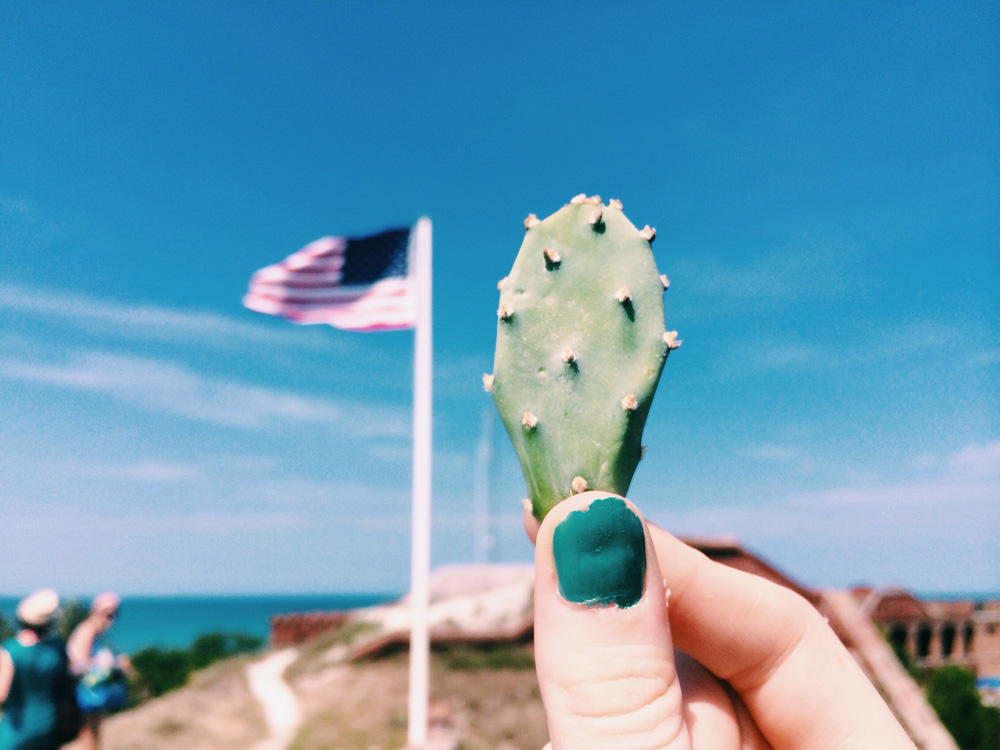 Not only does the island hold a rich history, but it's pretty damn gorgeous.
I'm talking vibrant turquoise waters, wind blown palm trees, white sand beaches and lush grassy patches. It's the epitome of a typical Caribbean island, all wrapped up into one little space of 104 acres (42 ha).
Whether you wander the dark halls of the Fort, walk the entire circumference of the roof or simply hang out along any of the no less than stunning shorelines, there's way too much to see in the land of dry turtles.
If staying on shore isn't your thing, flipper-up and hit the Sea for some world class snorkelling at crystal clear depths of five to fifteen feet.
Stay near the beach or head around the fort's walls to aquatically diverse views at the Coral Heads or Coaling Dock Ruins where you can look for majestic corals, many varieties of tropical fish, starfish, queen conchs, and much more in this protected marine sanctuary.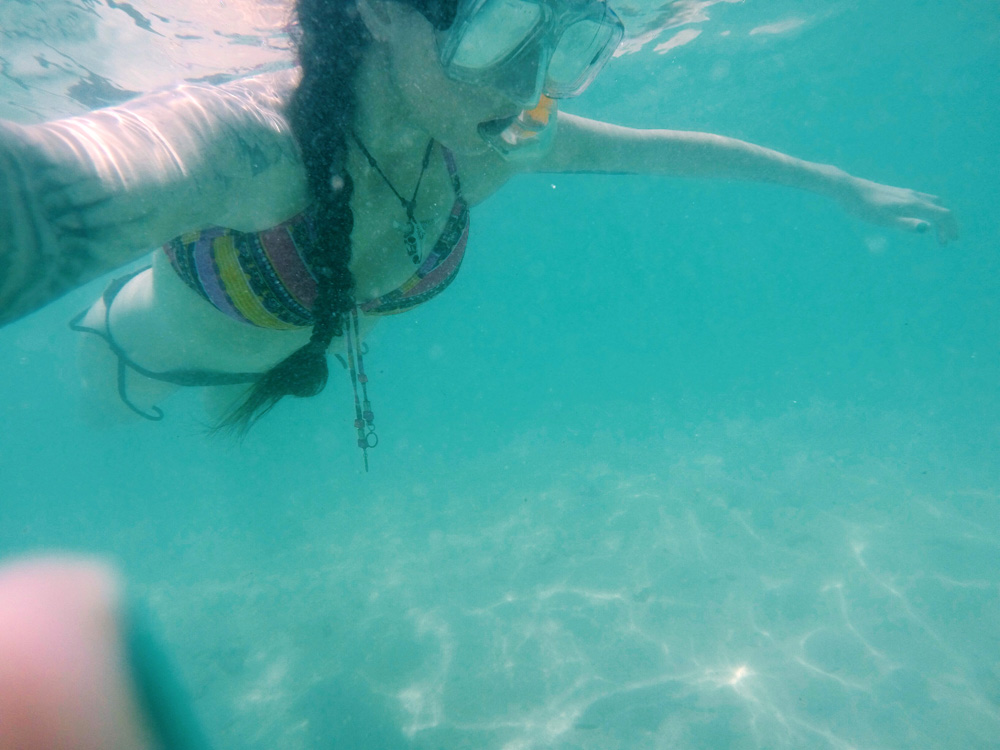 I grabbed my mask, opted for no fins, and headed out in the bathtub-warm waters at South Swim Beach. I spent most of time floating around that area, before heading back to land to take some more photos from above.
My day at Dry Tortugas National Park definitely ended up being one of the best during my time in the Florida Keys.
Each two hour ferry ride on the Yankee Freedom III was made fully bearable with a good nap, surprisingly delicious boat food and one very tasty Daquiri (virgin, so as not to offset my dramamine). It was totally worth it and I not only highly recommend the trip, but kind of urge you to do it if you find yourself in Key West.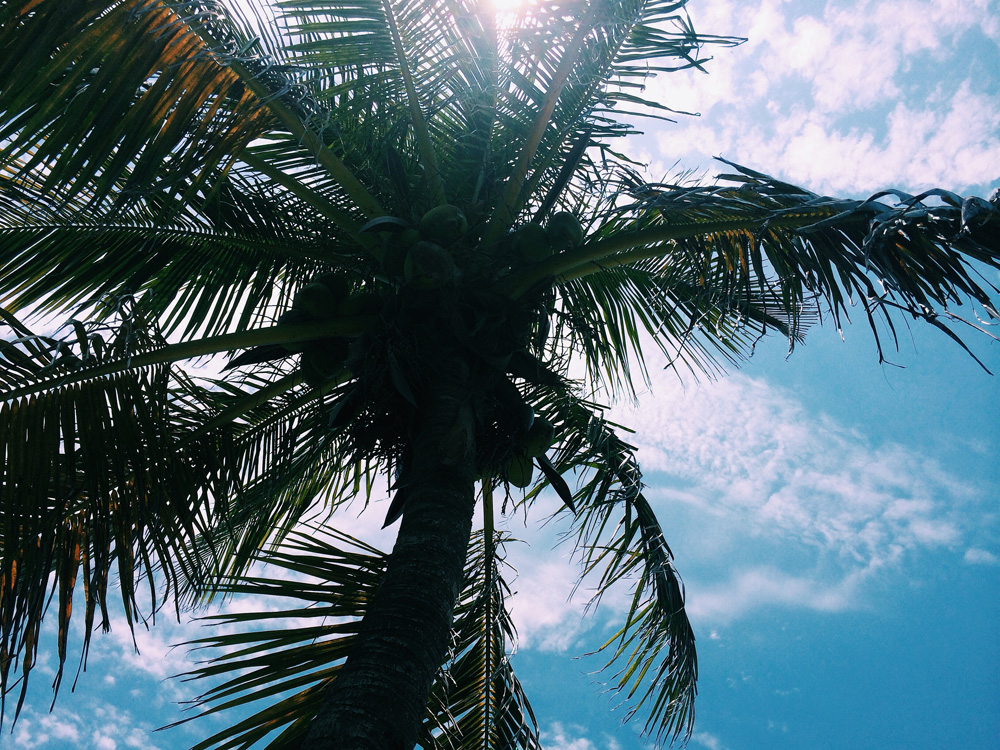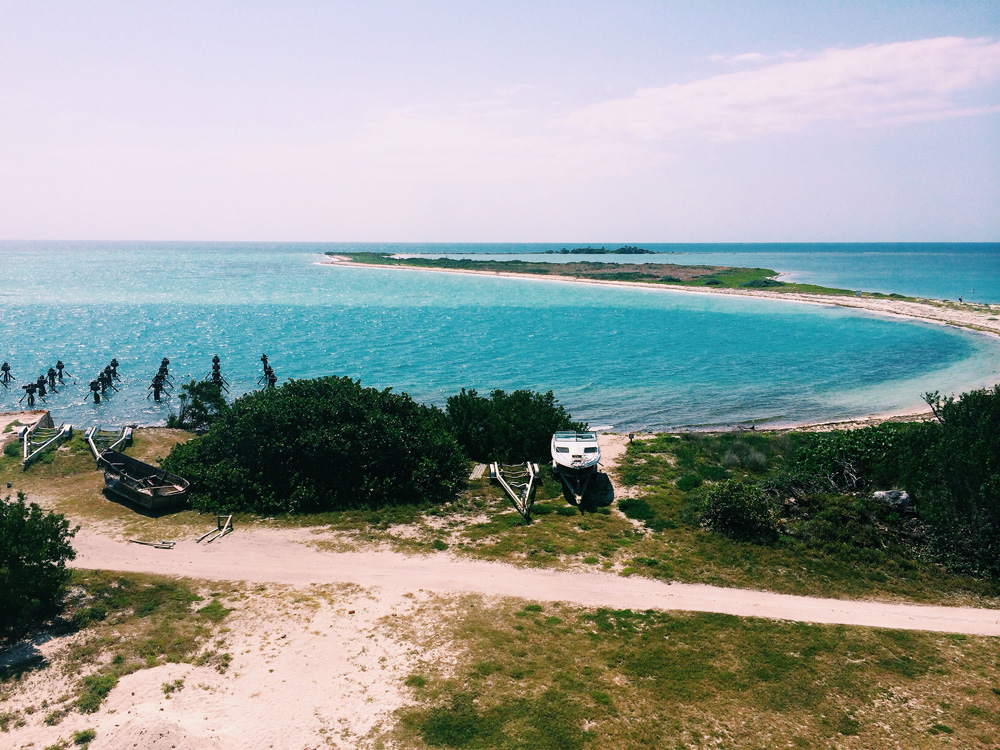 This trip was made possible by Key West & The Florida Keys.
All views and opinions are my own.
Had you heard of Dry Tortugas?