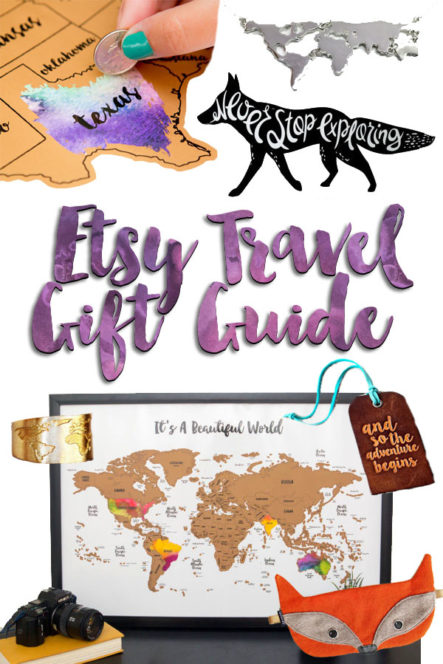 It's that time of year again, and Holiday shopping can be stressful. So, I created a list of beautiful & badass little Etsy gifts to buy for that adventurous friend in your life. Or yourself.
Think: planes, trains, and.. all terrains?
I dunno, but this list is full of some pretty awesome stuff. Merry Holidays.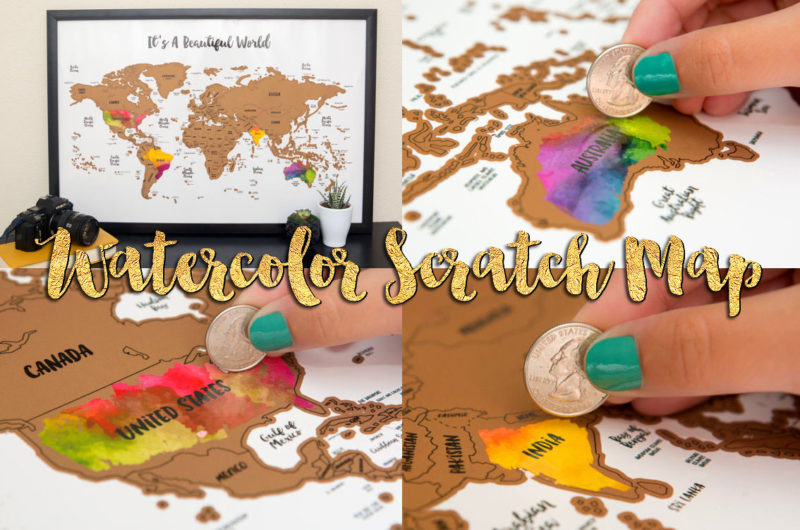 A visually stunning alternative to those boring old scratch maps that you've seen all over the internet. Use a coin to scratch away the countries that you've visited, as you make your way around the world. Cute fonts label the world, and vibrant watercolors are revealed as you go. Can you say: yes please?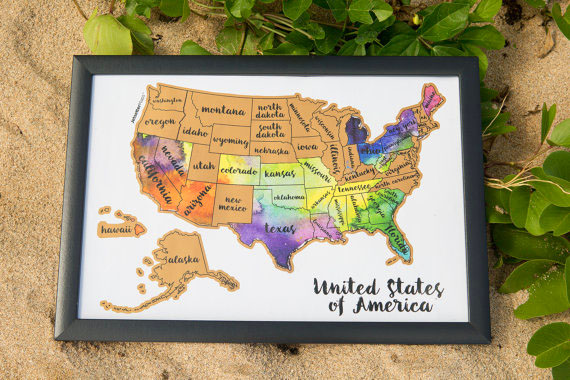 Same as the last one, but a map of the USA.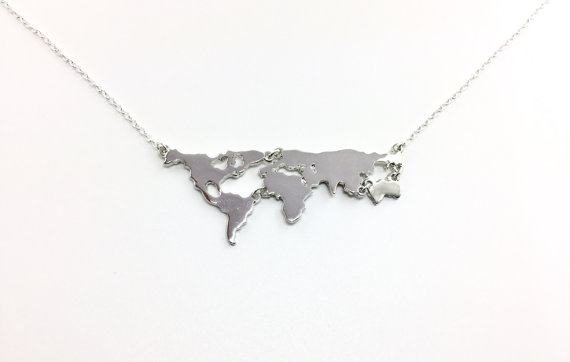 A silver necklace in the shape of the world. I own one of these beauties, and it is my absolute favourite necklace.
World Map Leather Passport Cover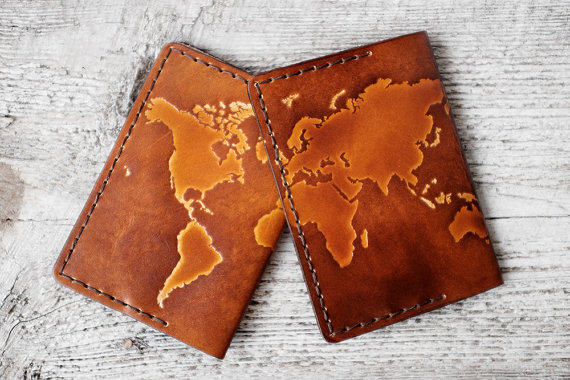 A genuine leather passport cover to protect you precious, with a hand dyed map of the world across the exterior.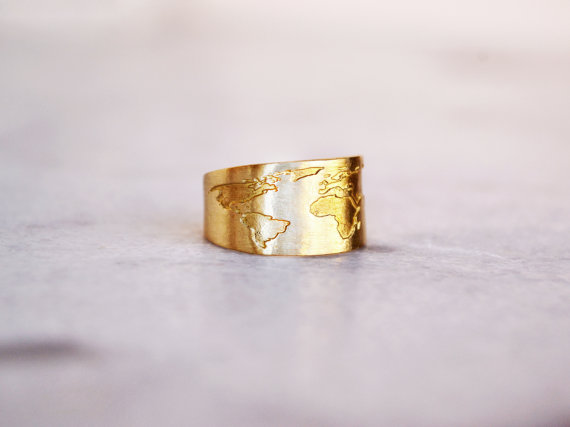 Wear the world on your finger with this hand made globe ring.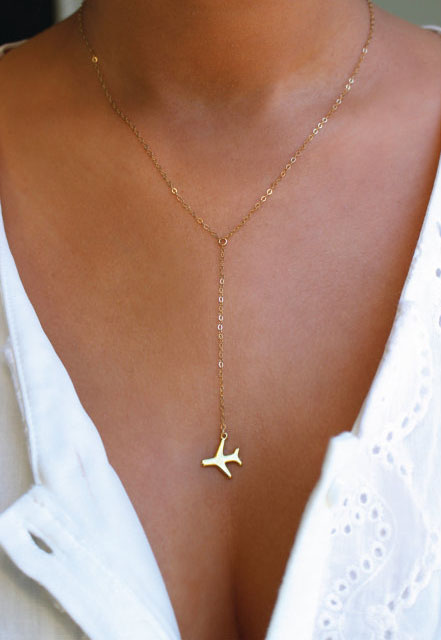 Everyone is wearing those lariat (Y shaped) necklaces these days, but none of them are as cool as this gold airplane one.
And So The Adventure Begins Leather Luggage Tag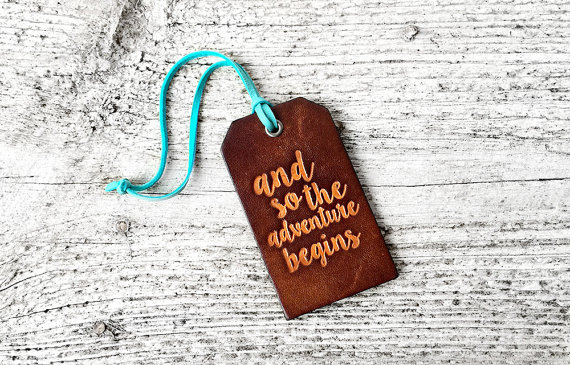 A genuine leather tag to personalize your travel luggage, with the quote, "and so the adventure begins", embossed on it.
Always Take The Scenic Route Mug Hugger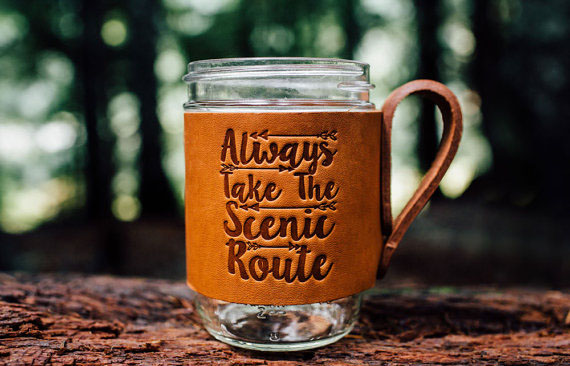 A genuine leather mason jar cover that create a mug with a handle, with the embossed quote, "Always take the scenic route".
Never Stop Exploring Wall Decal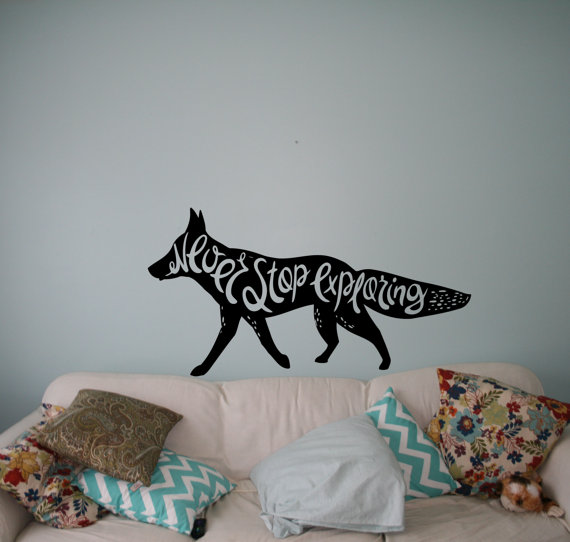 A wall decal in the shape of a fox that says, "Never Stop Exploring".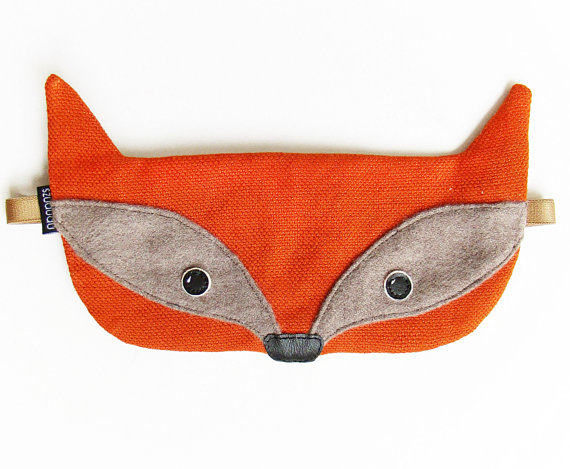 Might as well stick with the fox theme here, because, well.. I love foxes. But, isn't this adorable? Sleep on the plane in peace, and ignore anyone that asks what you said.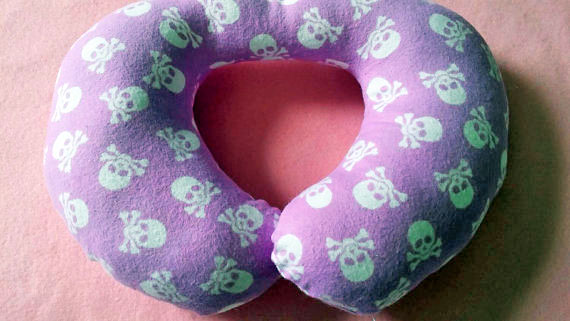 While we're listing things that help you sleep while travelling. Here is a neck pillow to help you nap, while letting your neighbours know not to mess with you.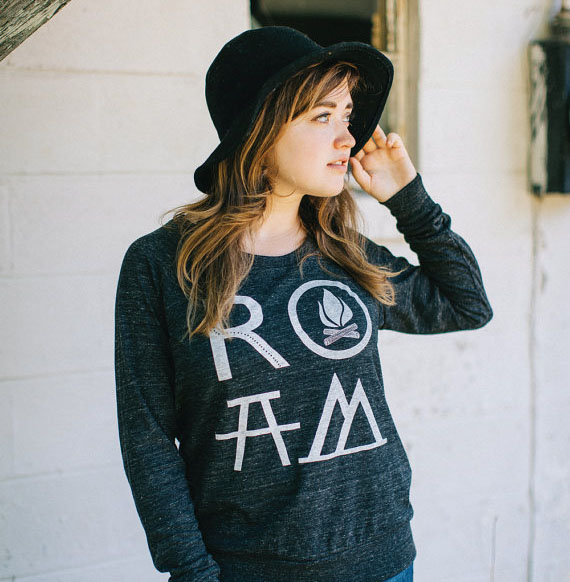 A slouchy long sleeve T-shirt with the word ROAM across it.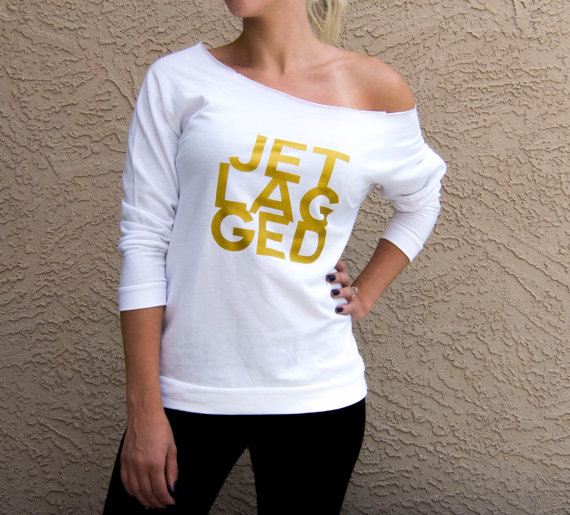 Zzzzz.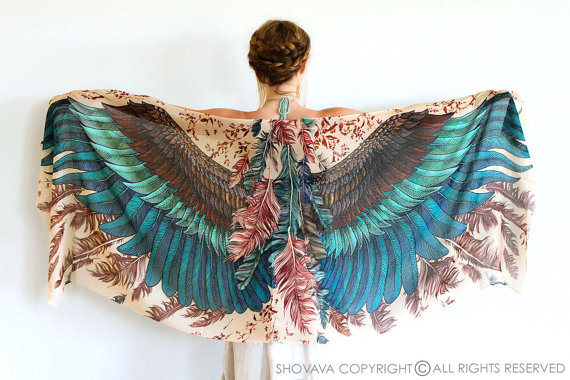 This scarf (along with a big selection of other styles and colours) is absolutely stunning. Wear it as a shawl to mimic having a set of wings, or wrap up in a scarf. I've wanted one of these for so long.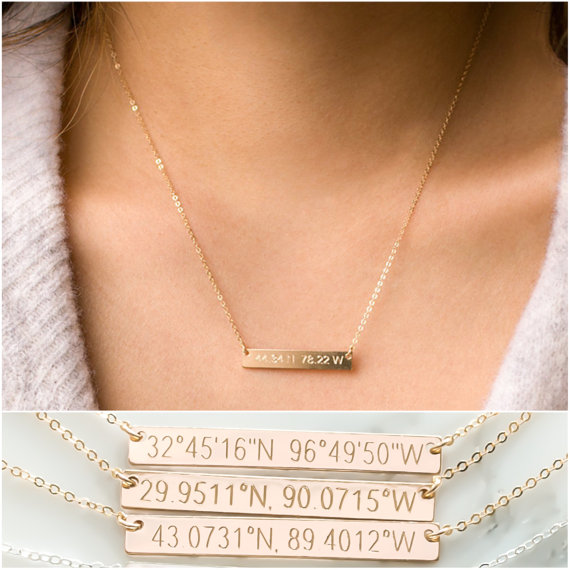 Find the exact coordinates of a place you love; your hometown, the first place you travelled, your favourite country, etc. I have two sets of coordinates tattooed on me, so I would love a necklace too.
Check out this "Wanderlust For Life" list for more ideas.
Pinable images: