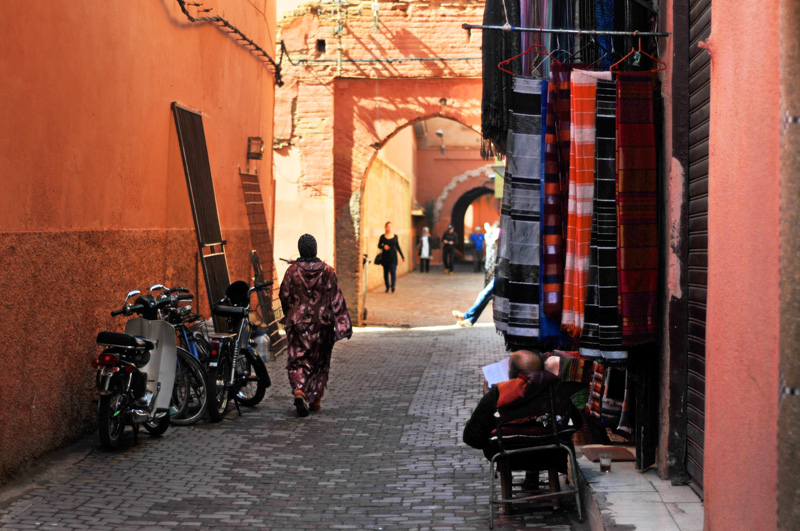 I had been craving something a little different in my travels lately. Something incomparable. My recent destinations have been more than amazing, but I wanted to venture somewhere unlike anywhere I had ever been. Enter Morocco.
As my plane coasted in for landing the landscape gradually transitioned from a seemingly dirt wasteland scattered in dry vegetation to a system of pale red blocks resembling sun-bleached lego, that made up the city of Marrakesh. Upon leaving the airport, I knew that I had made the right choice. While experiencing my first round of Moroccan traffic, I started to get a good look at the outskirts of the city.
We swerved in and out of each lane and zipped along a palm-lined freeway. To my left was a group of camels and to my right a donkey-drawn fruit cart. There were people absolutely everywhere; from the three-person motorbikes to the road-side pedestrians, it was a churning sea of human activity.
A group of small boys kicked a soccer ball just inches from the speeding cars and dozens of young men were knelt down sorting through piles of garbage beside them. It was a sudden overflow of information and my brain struggled to comprehend my surroundings.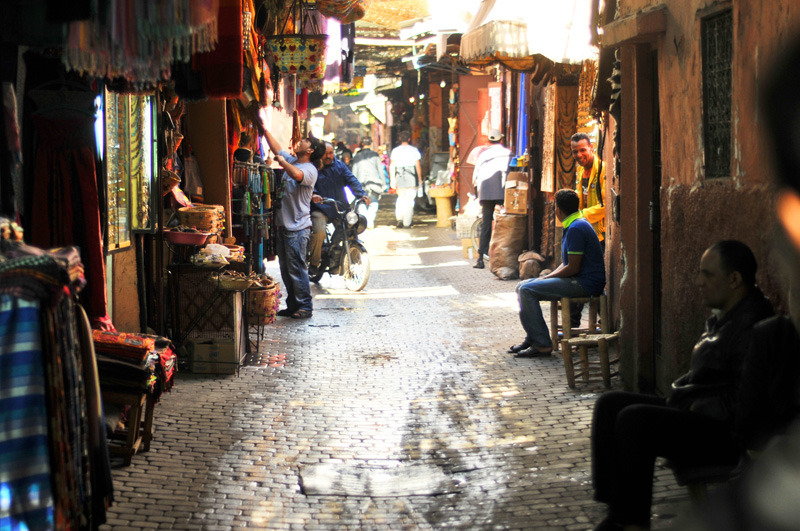 The Medina
The Medina was no less chaotic than the freeway, yet held the same amount of action in an even more confined space. Mopeds and cars sped by, loud engines echoing off of the enclosed crimson walls.
People shuffled along the narrow side walks, either gawking at me with intense curiosity or dismissing my presence all together and pushing right past me.
Workers unloaded trucks of carpets, creating a labyrinth of material and cushioned walls giving brief solitude from the anarchy of scene around me. Emerging from the woollen cage, I stumbled into a puddle of something wet. Given that it hadn't rained that morning, I nervously shook my foot dry and ran across the street.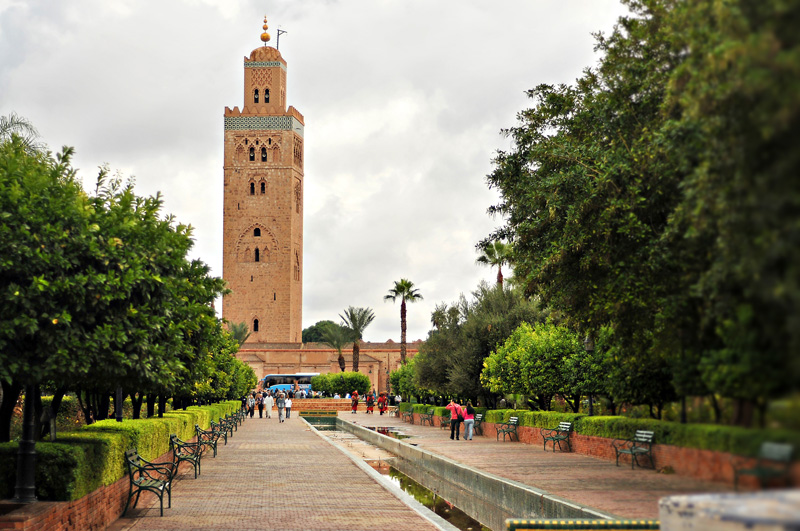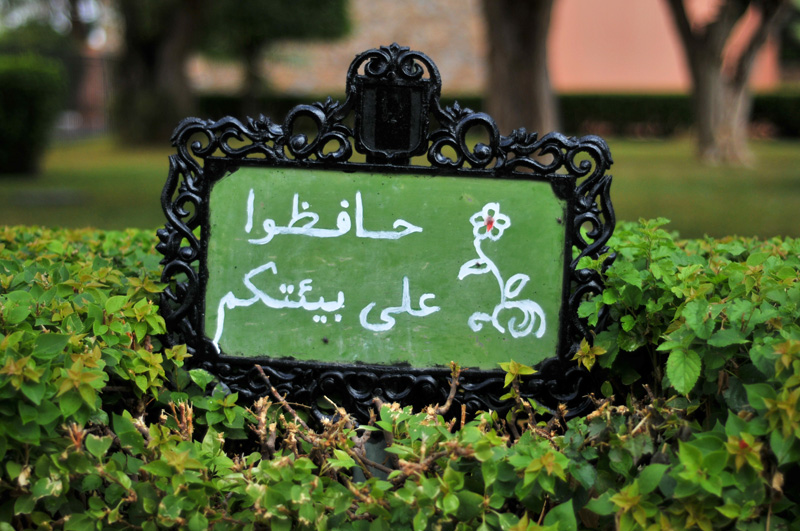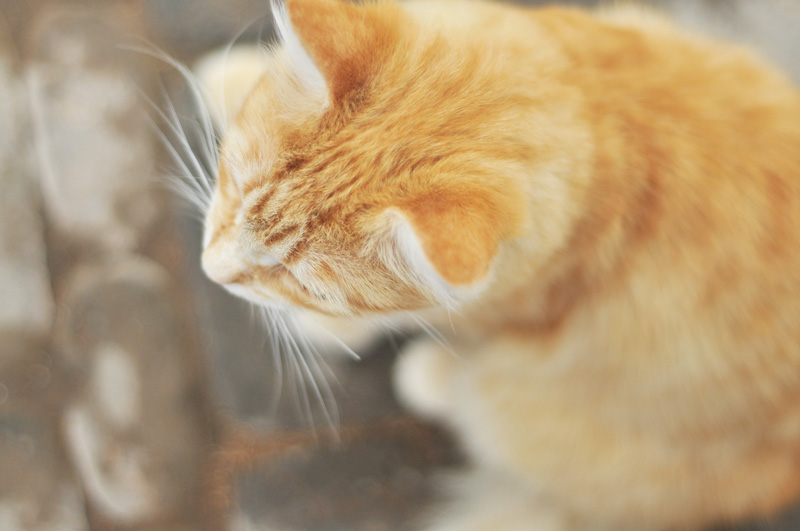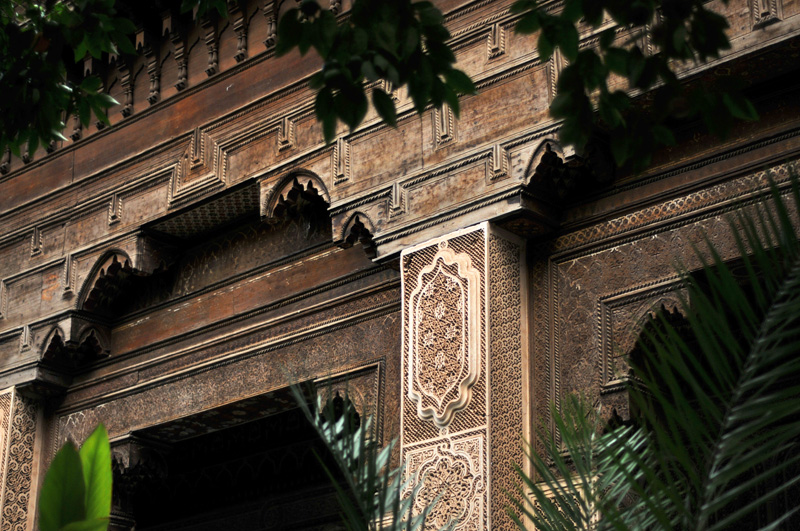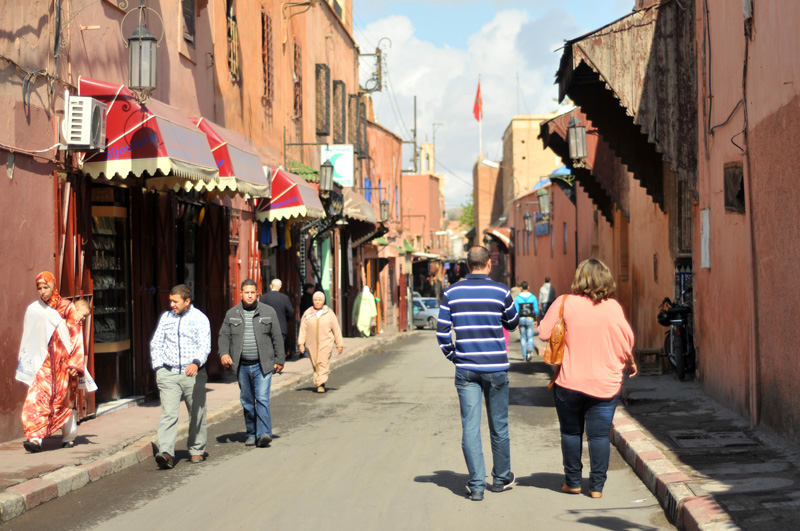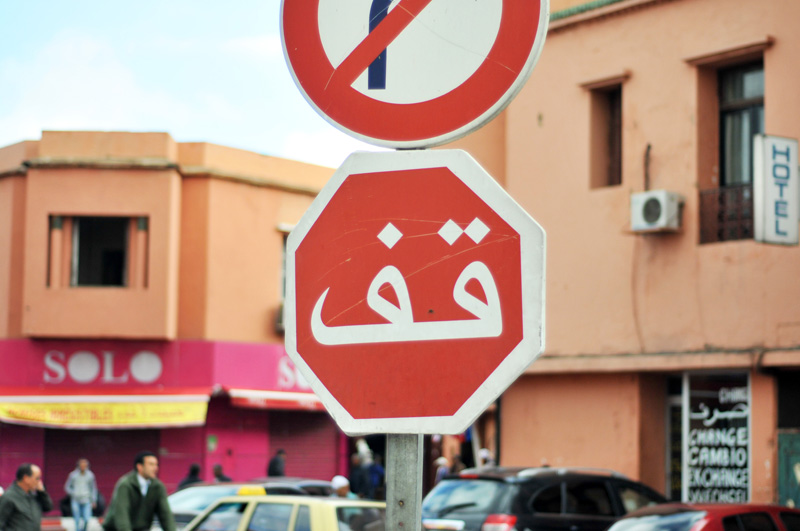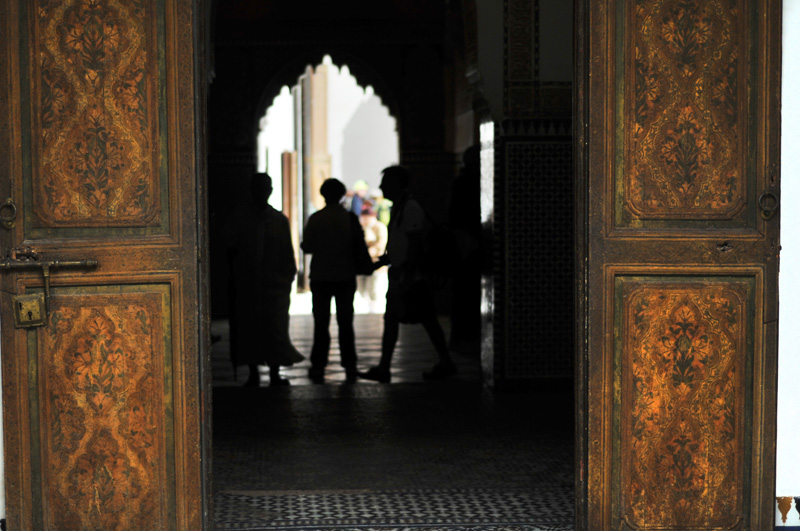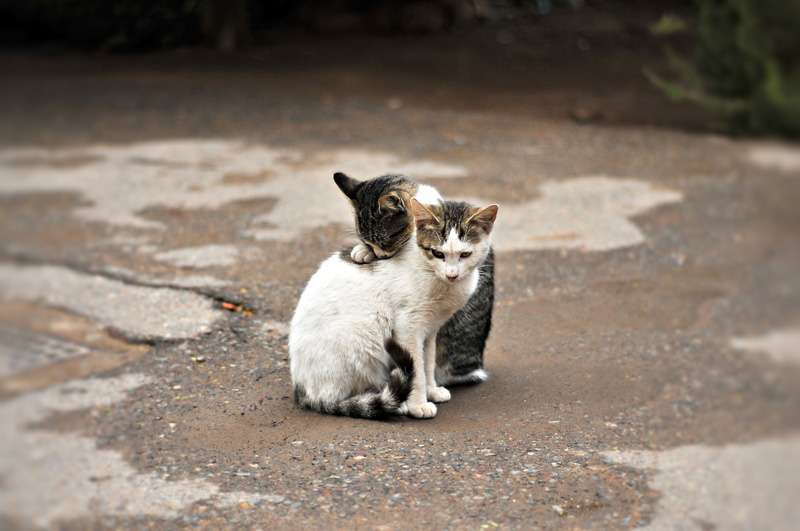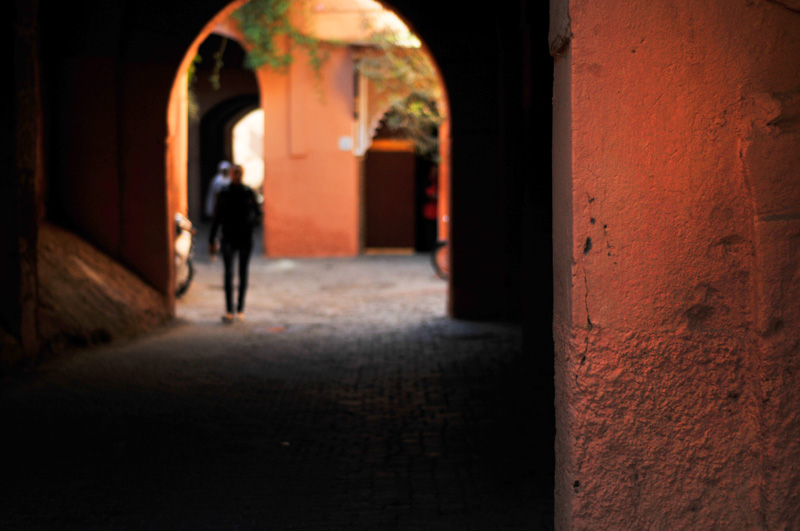 Djemaa El-Fna
The main square, Djemaa El-Fna was everything that I had imagined it to be. Witnessing the night-markets for the first time was like a dream-world of food stalls, evening entertainment and mystery.
Steam rose from the numerous grills and performers danced in the shadows, reflecting off of the shiny tiles below. Tables were spread with countless options of delicious meals and the entire square smelled of mouth-watering culinary delights.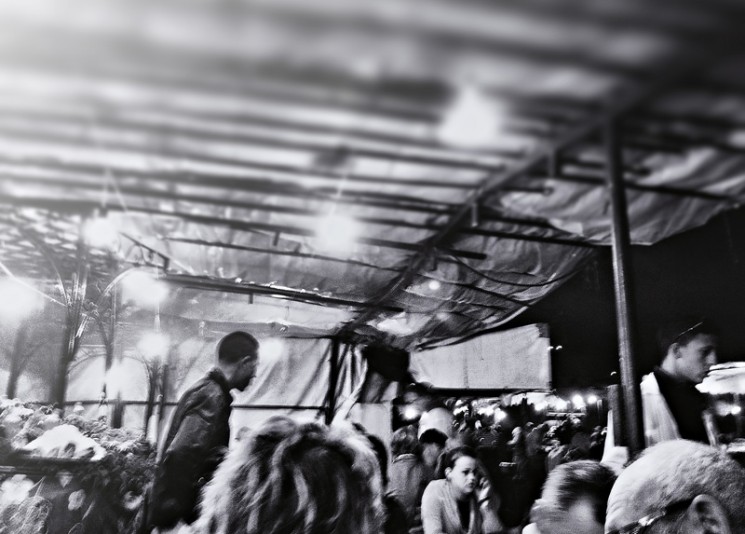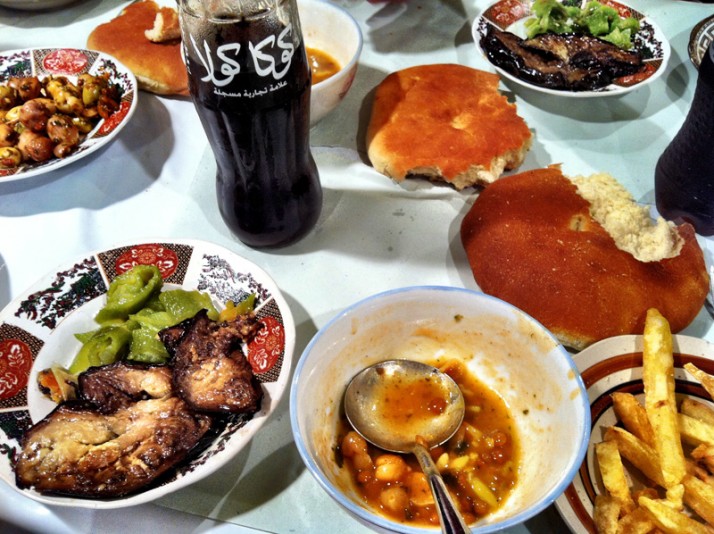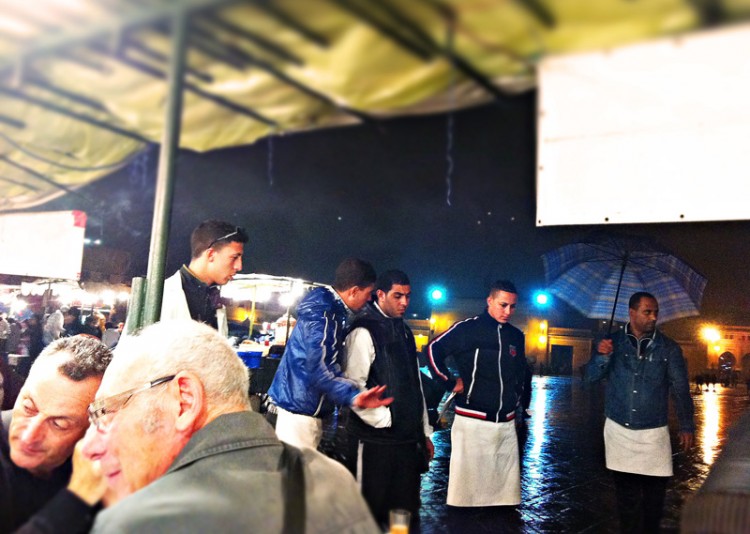 Day time in the square brought out the performers that tried to involve you in their shows by tossing snakes or monkeys around your shoulders, while the cobras and other rare animals danced around your feet.
Exotic fruit stands were plenty and distractions from the various vendors would make you vulnerable to the quick work of the henna ladies.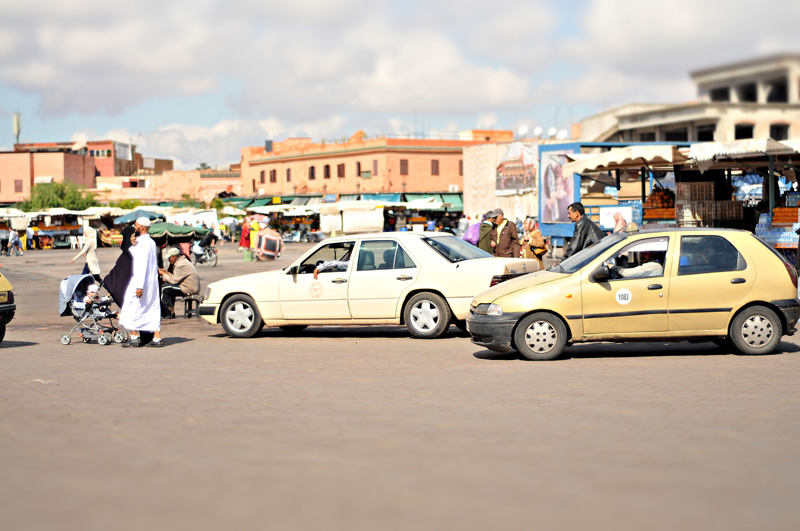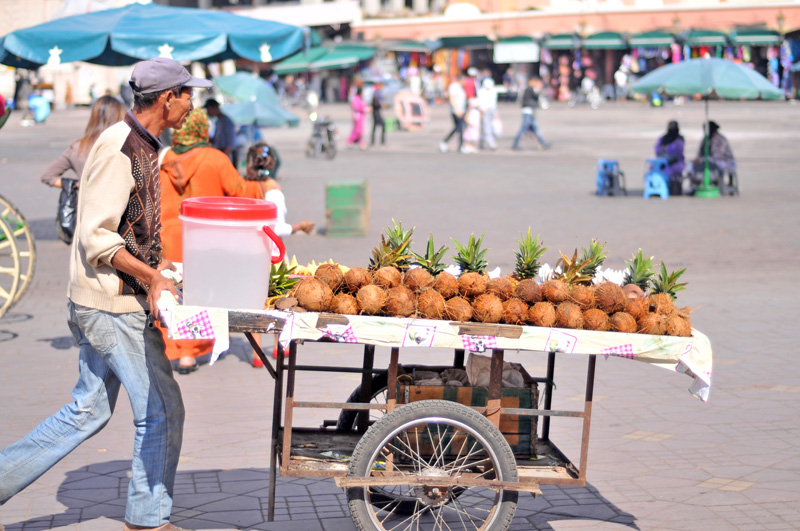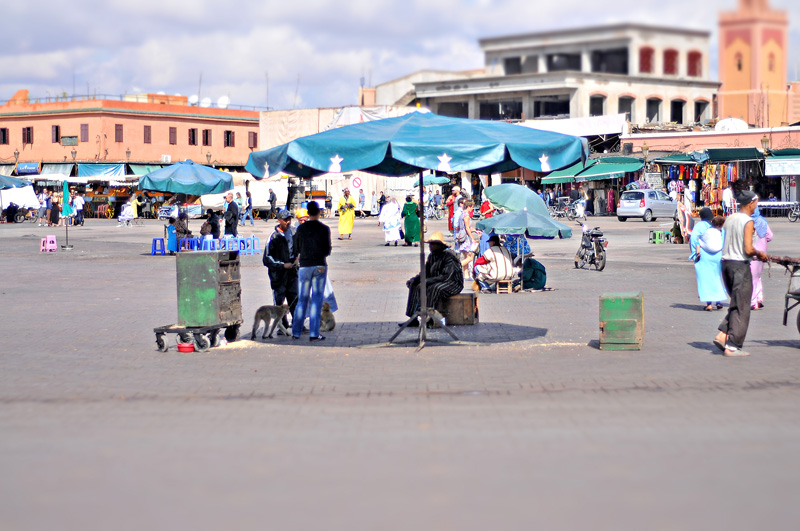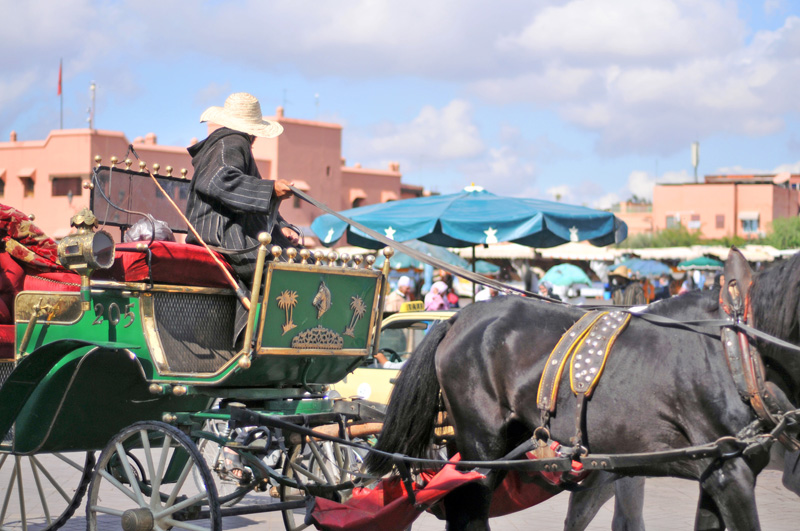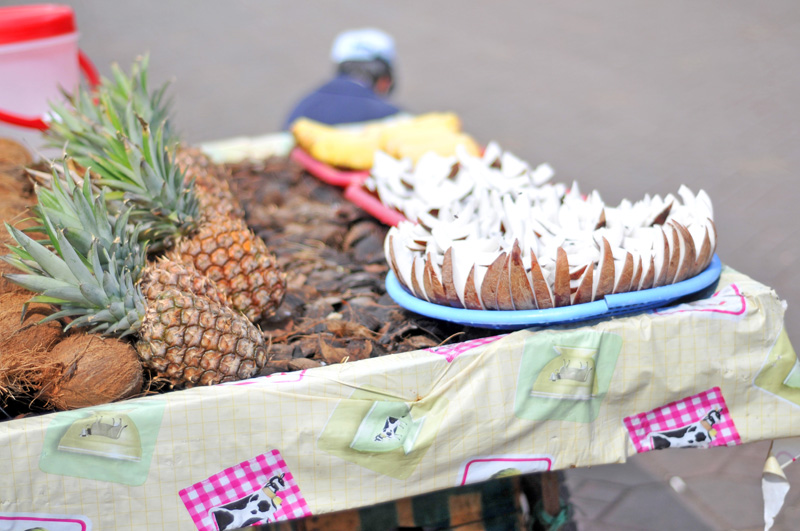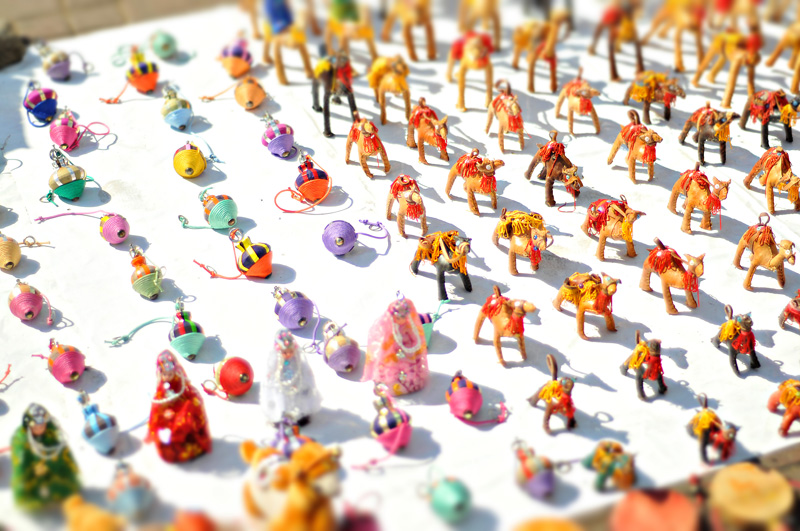 Leaving your hand unattended for a mere moment could mean that it was subject to being scooped up and redesigned. Suddenly, you have a brand new temporary tattoo on your hand and an angry Moroccan lady shouting in your face because you haven't paid her any Dirhams for her dedicated masterpiece.
Luckily, I was able to barter with one of the henna ladies before getting any work, and decided on an affordable price ahead of time.
Unfortunately a friend of mine wasn't quite so lucky, as the same lady applied half of his tattoo and then demanded more money for the second half. It was a sly trick, but he managed to successfully escape with the full tattoo at the original price.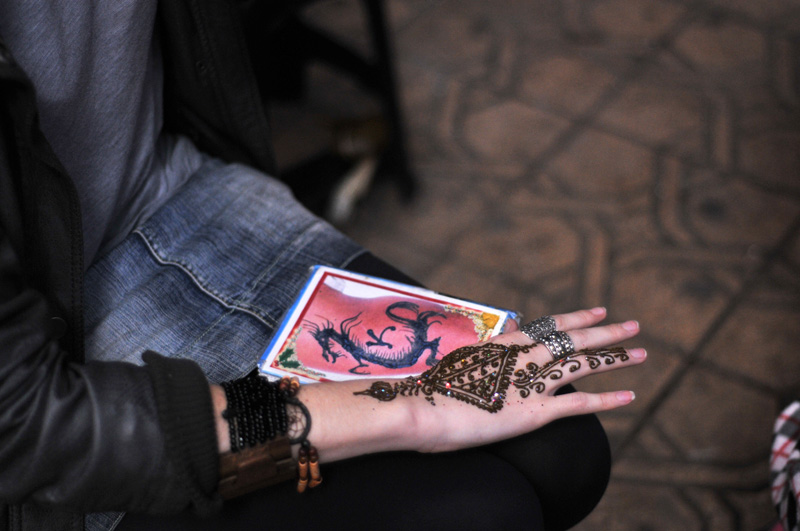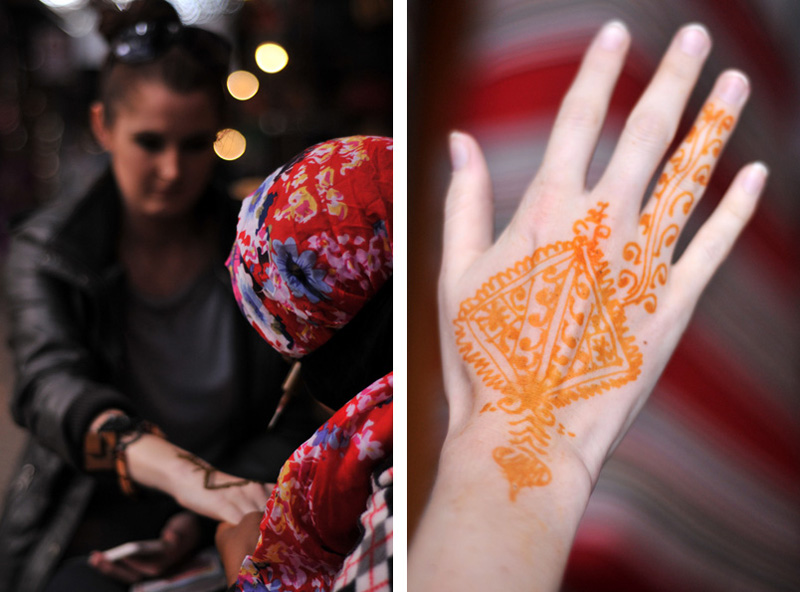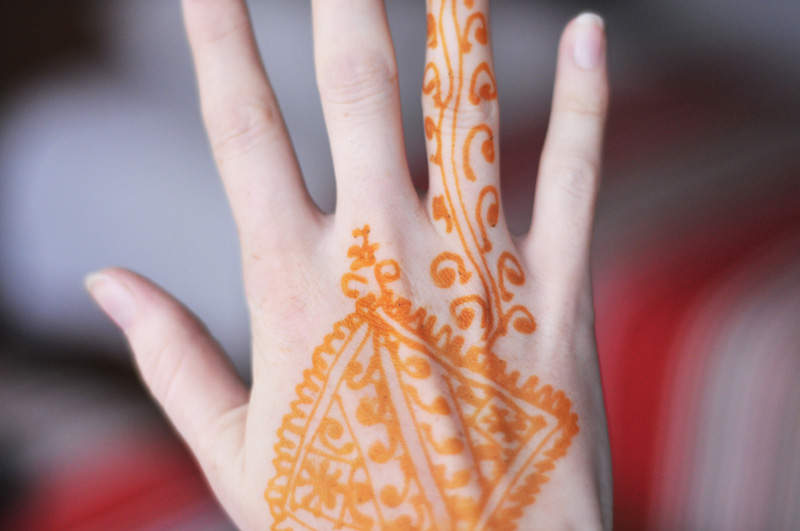 The Souk
Entering the souk immediately reminded me of the Grand Bazaar in Istanbul, yet it had its own regional charms. Although much of the Souk was topped with thatched coverings, it was still an outdoor market.
I became mesmerized by the way that the light shined through the tiny openings, creating bright streams through the smoky air. These light beams were everywhere, acting like spotlights on different items and bringing brightness to the dark corners.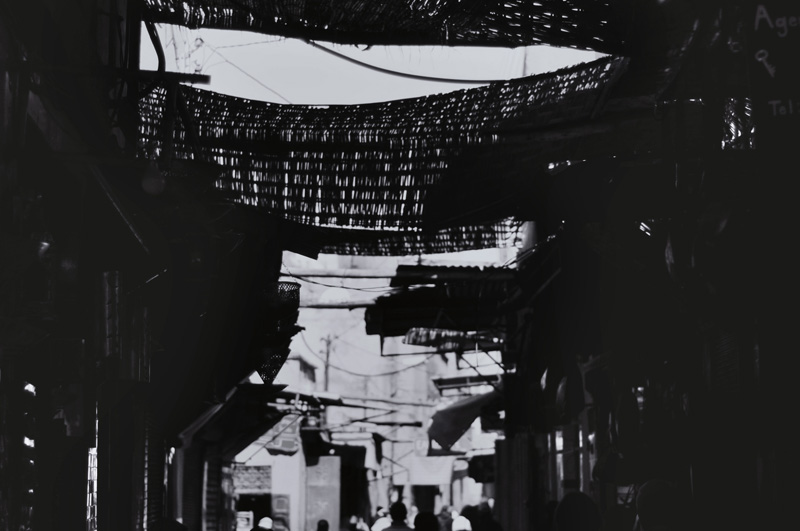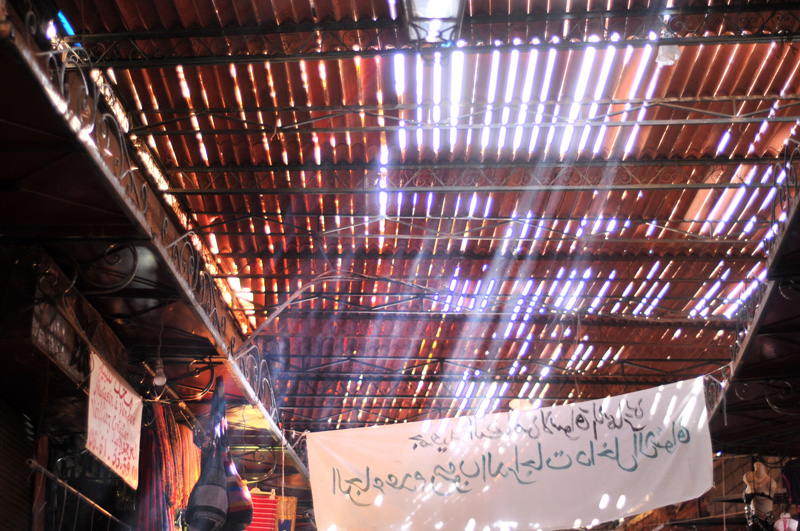 Every vendor had something clever to say.
Oh, pretty lady. I want to know you.

Ouch, you hurt my heart.

Belle fille. M'épouser?
It was entertaining to say the least, and usually complete with a full body eye-scan.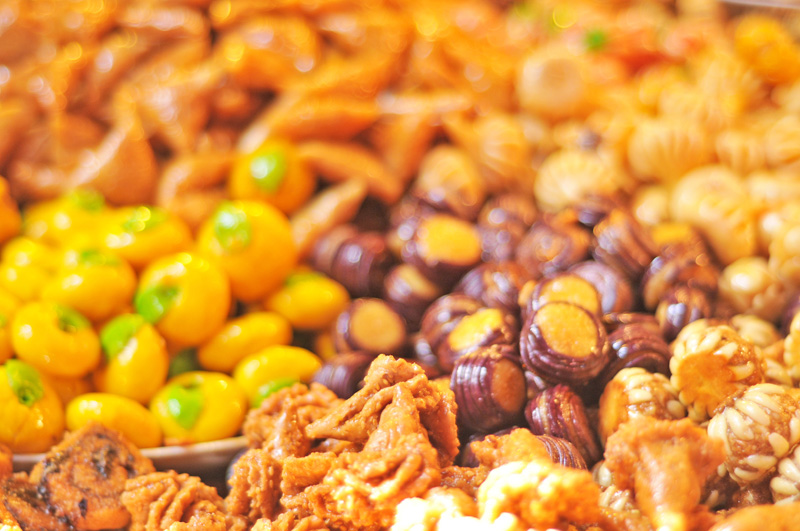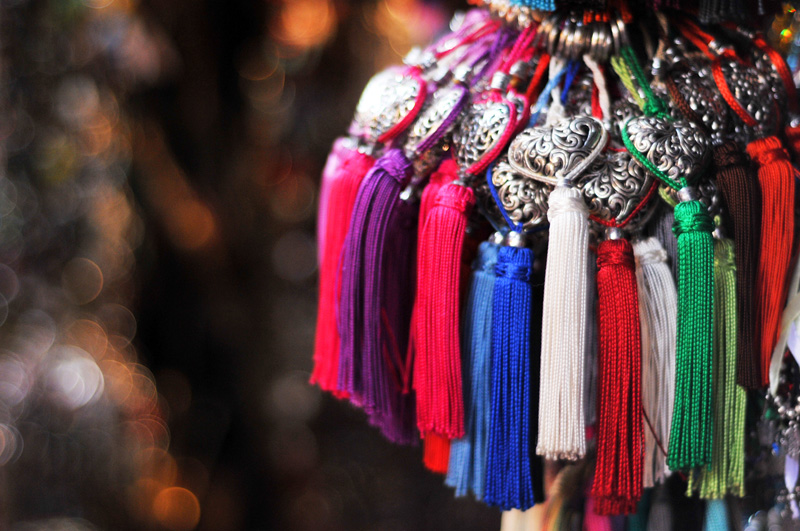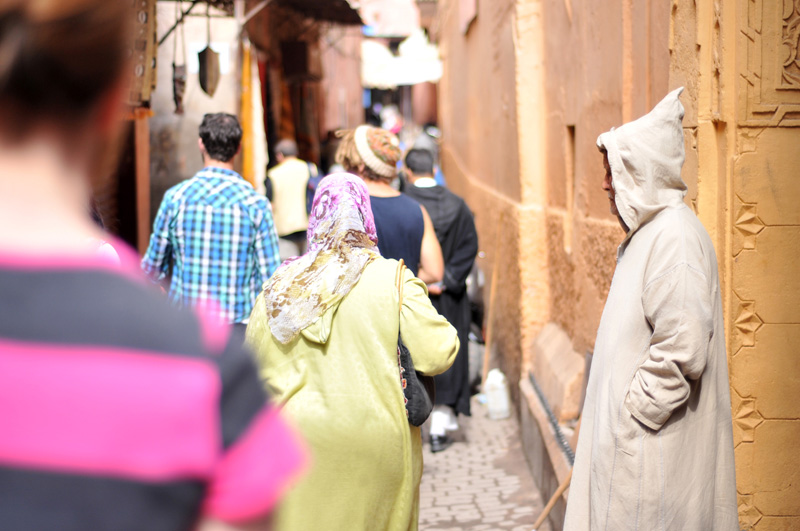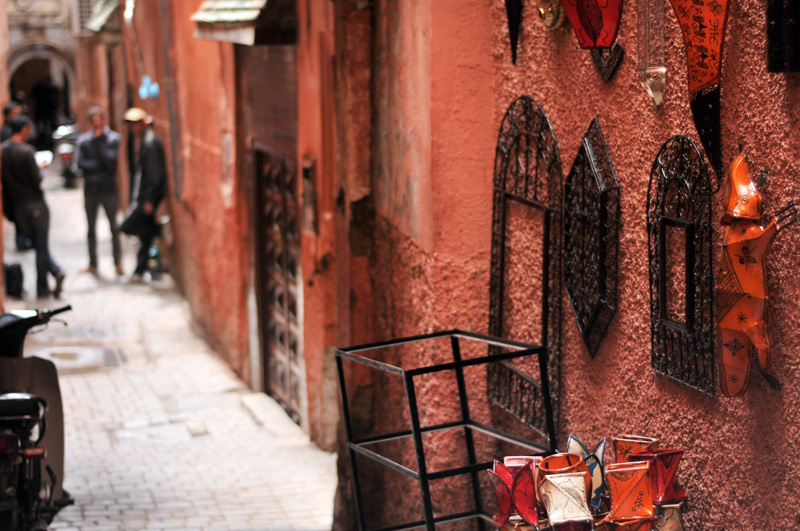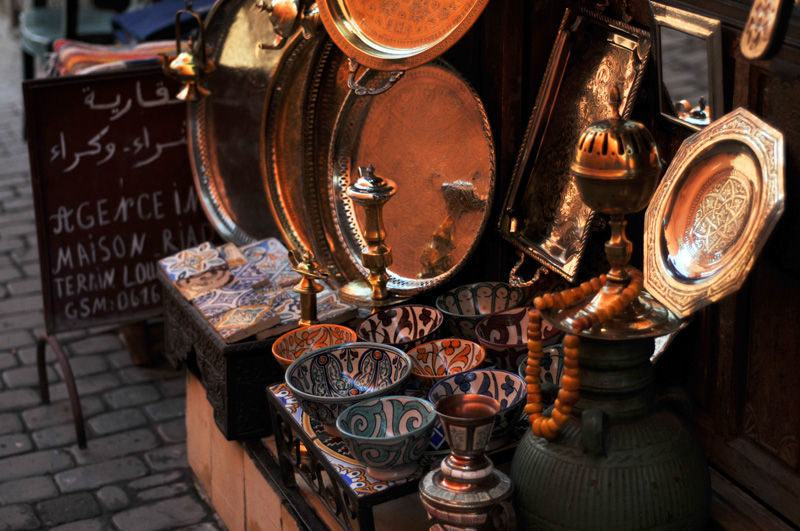 The Souk was a complicated system of curving streets and alleyways making up a maze of shops and vendors. There were no straight lines involved, and many of the paths would somehow lead you back to where to started. Stalls housed everything from small trinkets and jewellery to large household decor and clothing.
You could spend hours among the souvenirs and accessories, or a lifetime looking through the colourful spices and edible items in the food district. There was no end of inviting items to purchase, yet I ended up buying very little, as the sheer amount of options were too overwhelming.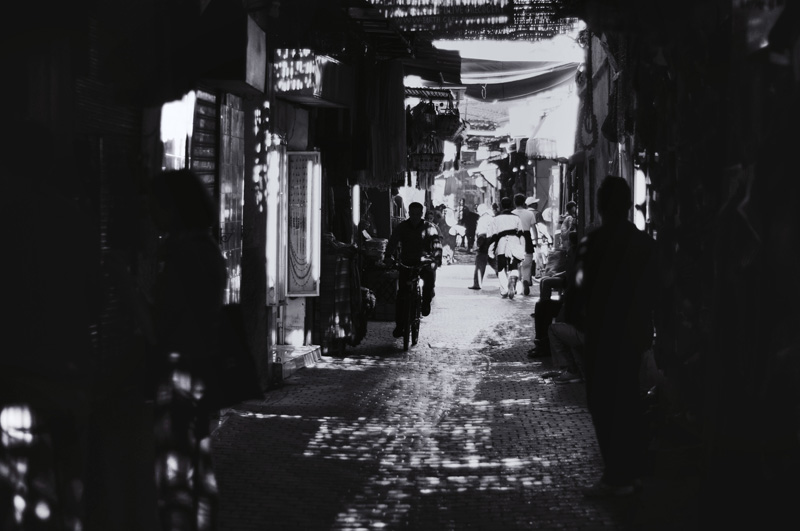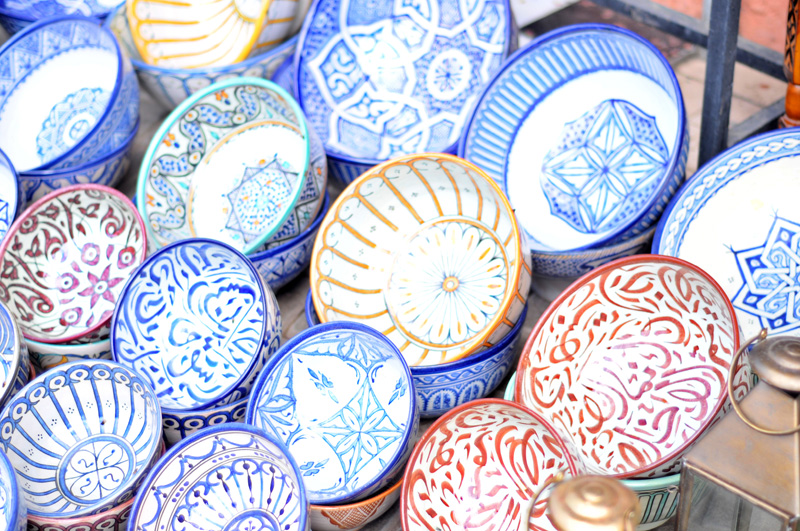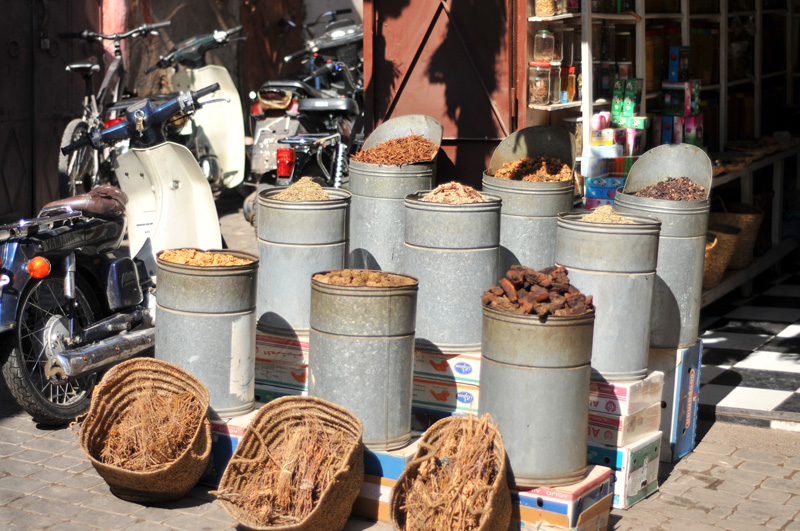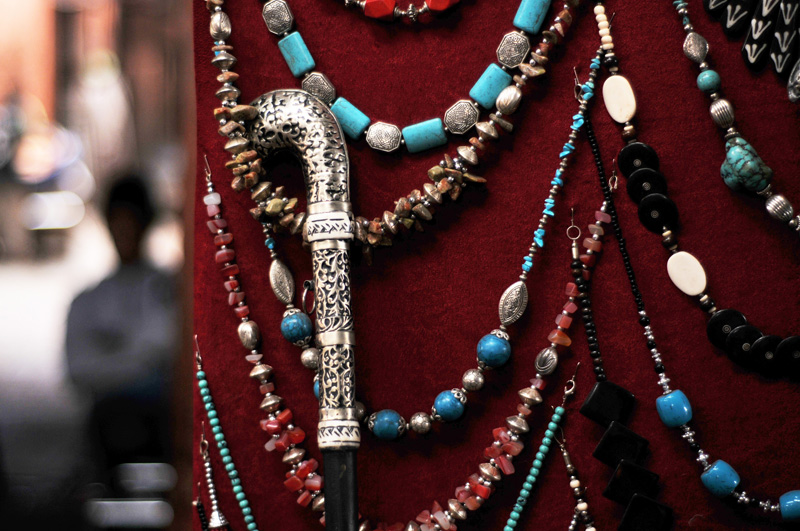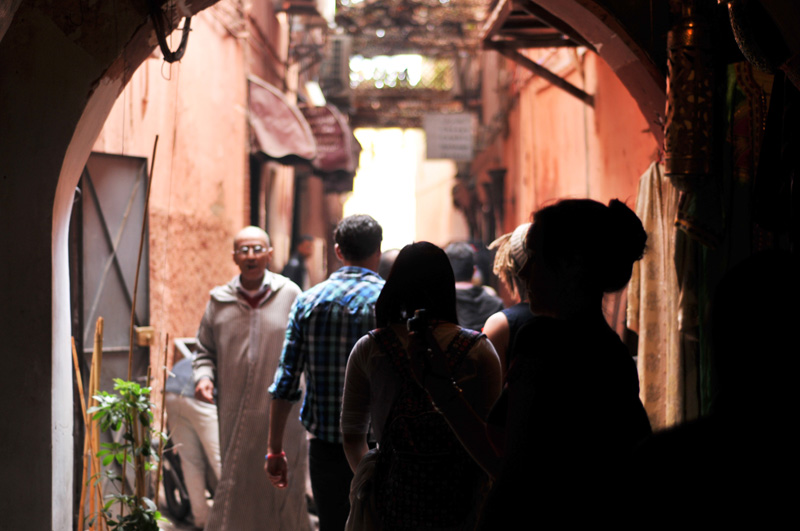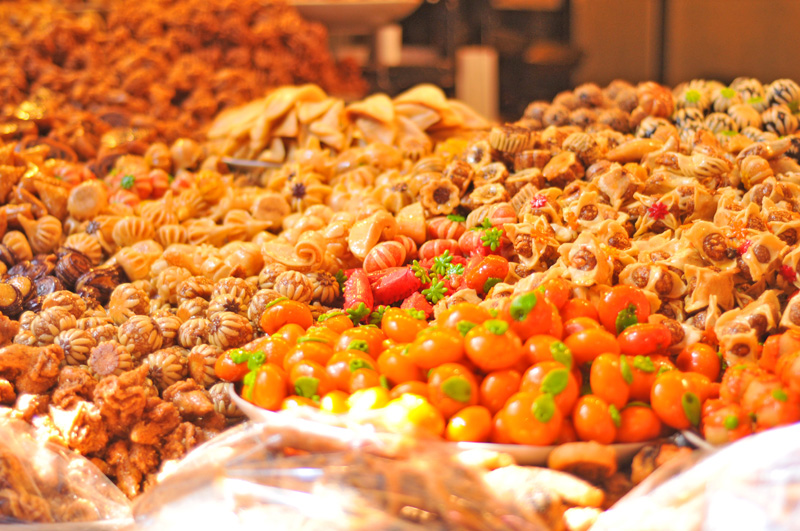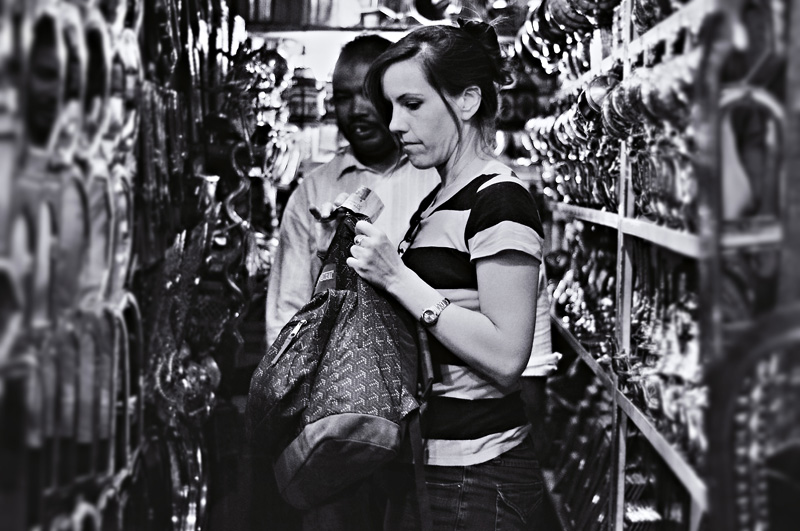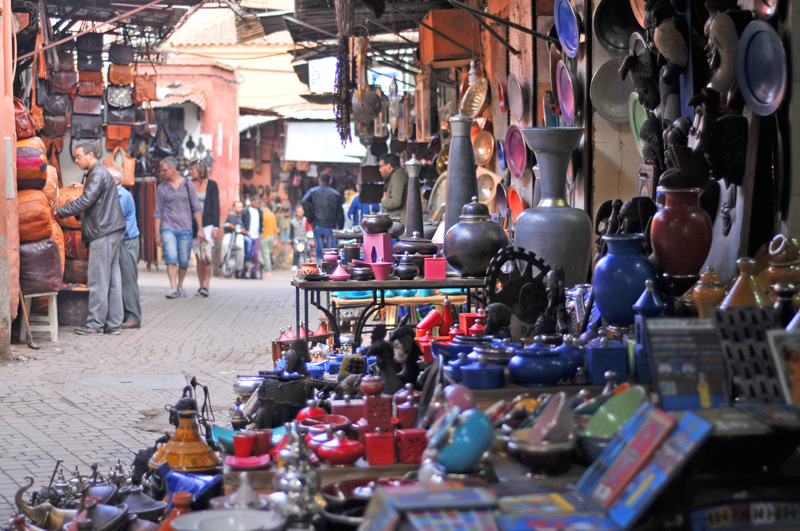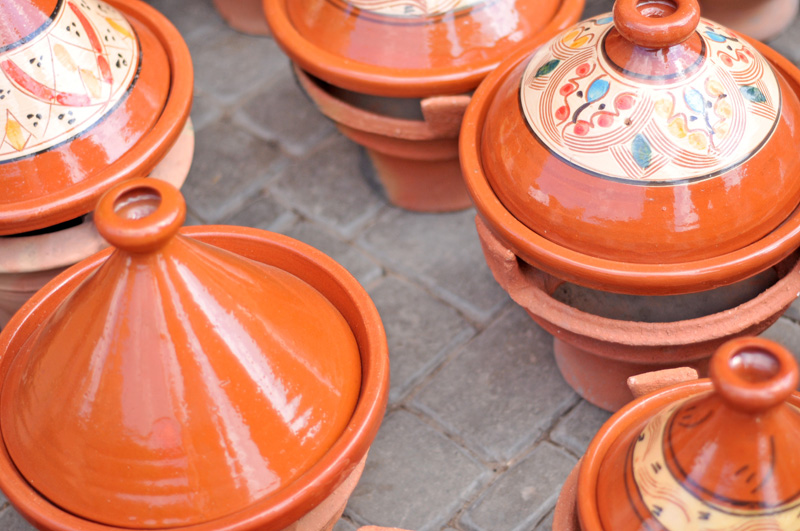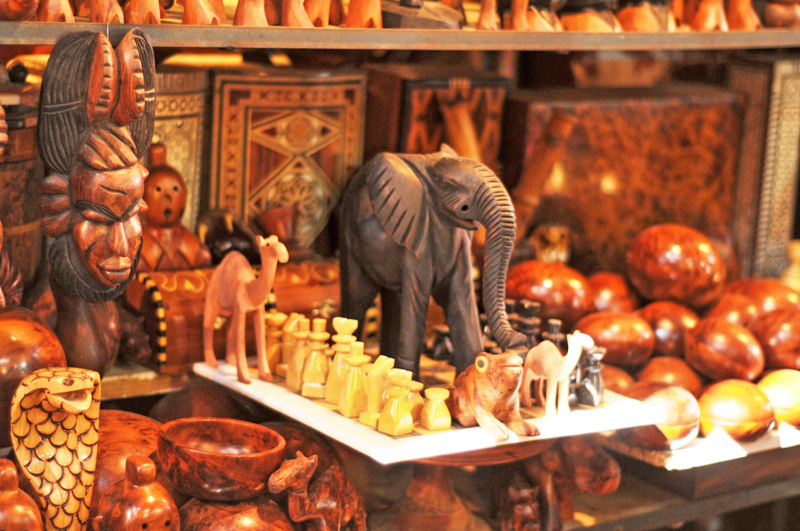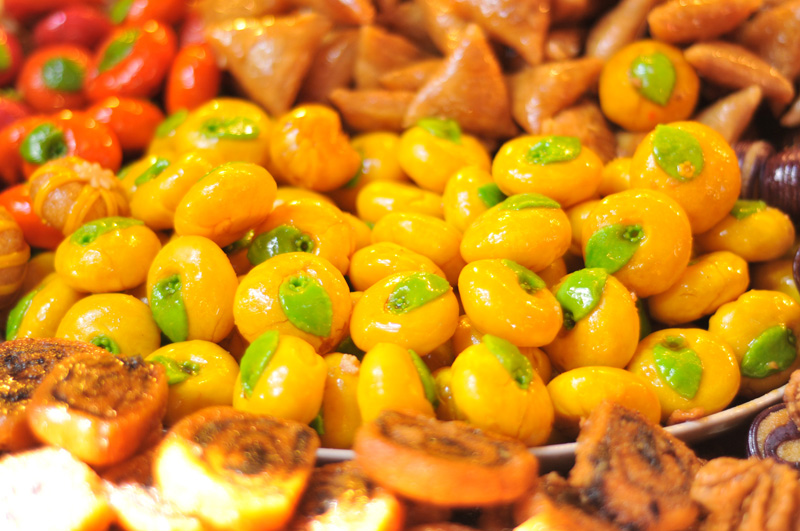 My favourite part of the entire Souk is the iron workers section. Not only do you get to watch the men hard at work, casting shapes and welding materials right in front of you, but you are surrounded by their finished pieces that are on display all around.
I walked down an intricate hallway made up of hanging iron lamps, twinkling as I walked past them, and creating hundreds of sparkling flecks on myself and my surroundings.
No two lamps were alike, all of them unique in their design and shape. There were so many colours present that it was difficult to focus on one at a time, yet impossible to look away. This really was the most beautiful place in the Souk.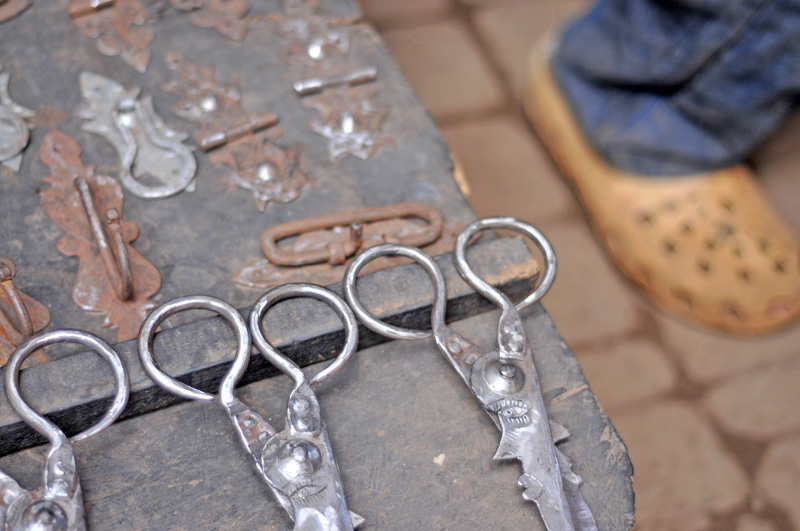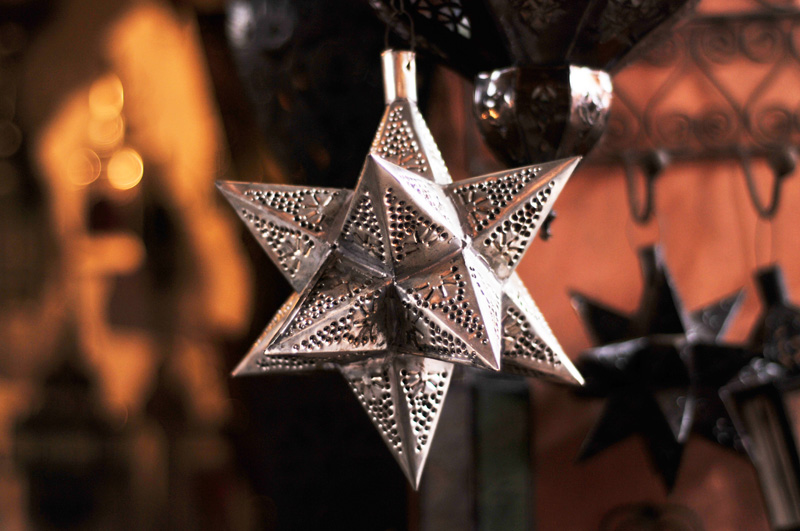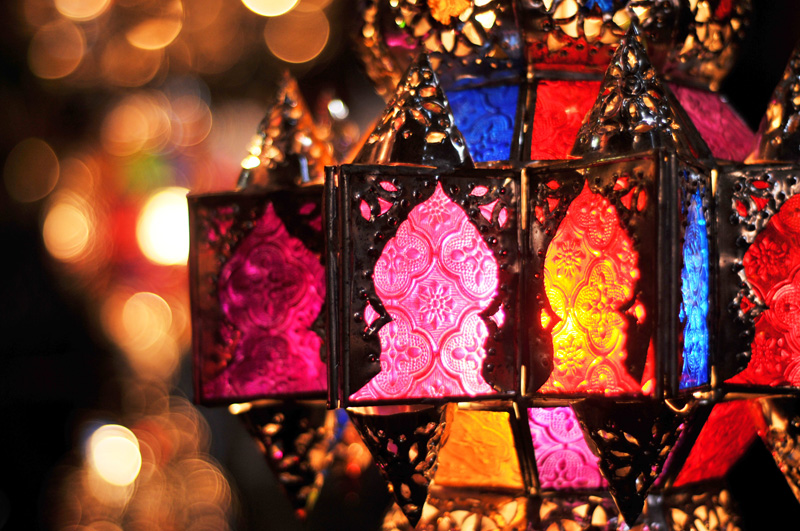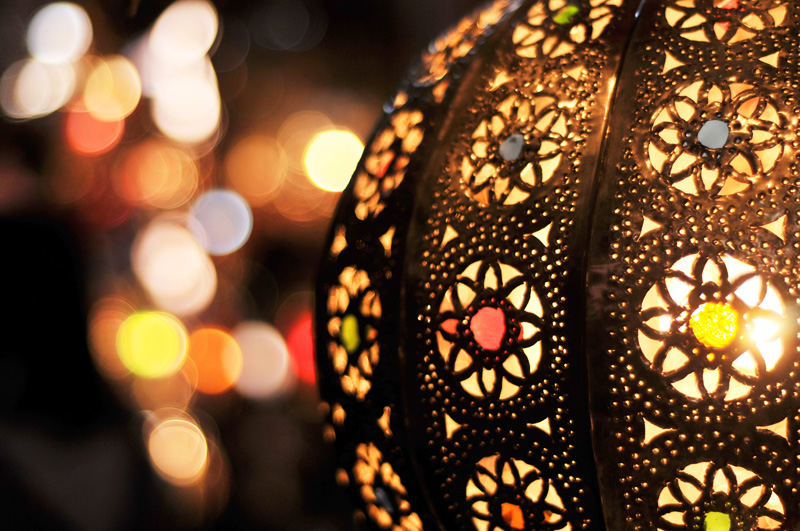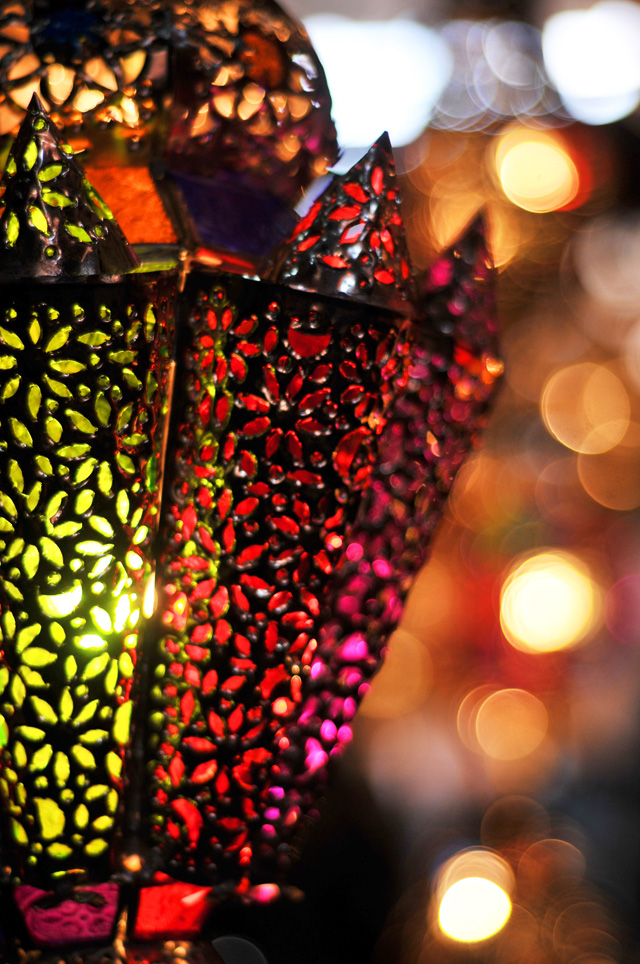 From the deep red and vibrant street scenes to the provoking scents and captivating sounds of the Souk, Marrakesh is no less than an exhaustive, yet rewarding, assault on the senses.
I'm glad that I had a solid travel-resume under my belt before my arrival, as it prepared me to handle the phenomenal chaos. Marrakesh is definitely one of the most intense cities that I have ever been to and would highly recommend a visit.
 —
This trip was made possible by Busabout.
All thoughts and opinions are my own.