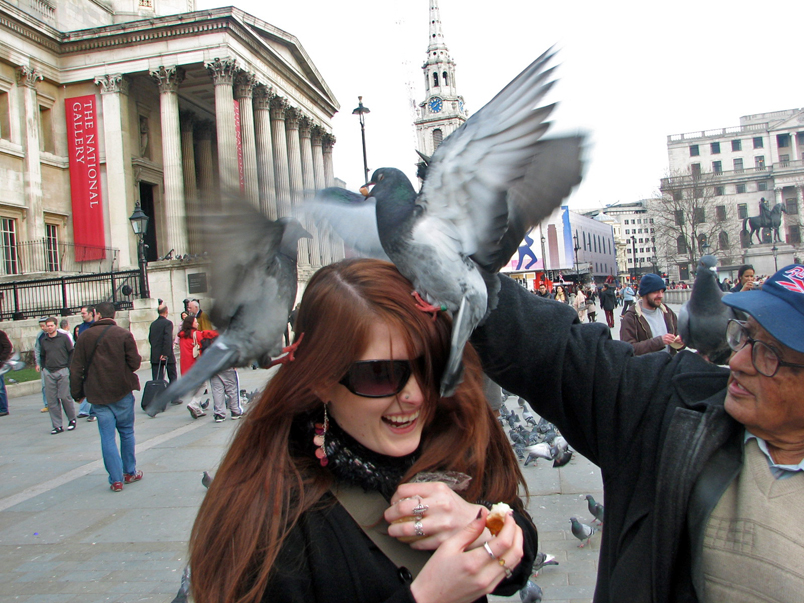 Just because you feel like a tourist doing something, doesn't mean that you should have to miss out on all the fun. Making a trip to Trafalgar Square, while in London, is essential. You could spend ten minutes wandering about, before heading on to the next big attraction, or you could have a little fun.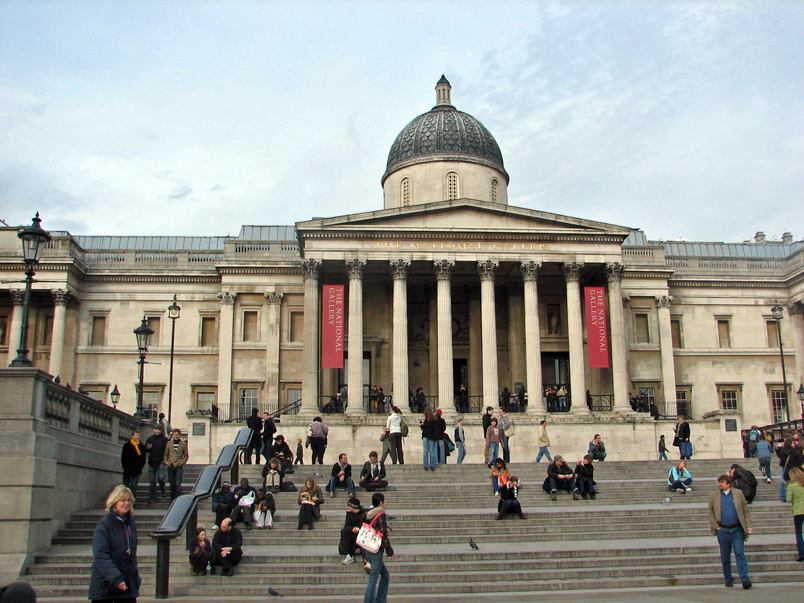 Make your way over to the wide plaza between Nelson's Column and the National Gallery, and you will find several men surrounded by birds. The secret to their aviary magic? bread crumbs! These men spend their time providing hand fulls of bread crumbs to the thousands of tourists that pass through daily. They don't require payment, but after the experience they provide, you will have no problem with thanking them with a small tip.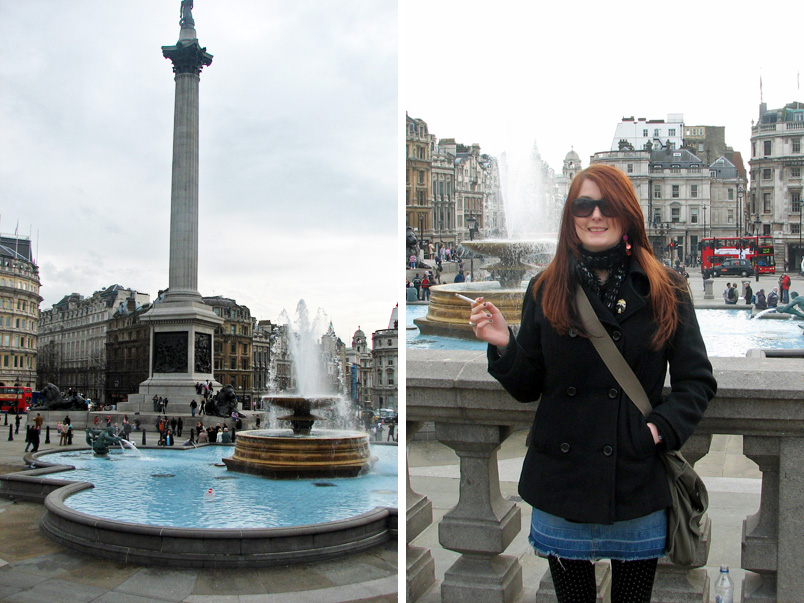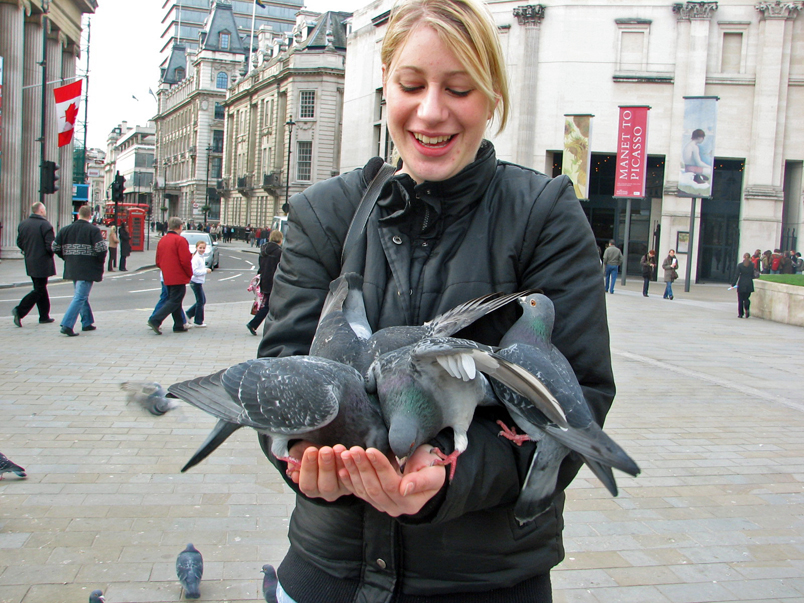 Let the madness begin. First, the man will place a few crumbs into your own hand, and tell you to extend your arm. The pigeons will come. Next, he will surprise you by sprinkling a shower of carbs over your head, entangling your hair with crust & loaf alike. This time, the pigeons attack.
Three pigeons swoop in from the left, and two from the right. Prickly talons are poking into your scalp, as a couple of large ones start to nest on your head. Suddenly twenty pigeons appear at your feet, hungry for more. Chaos ensues in the
flapping of wings
and starving-greed of the beady-eyed birds.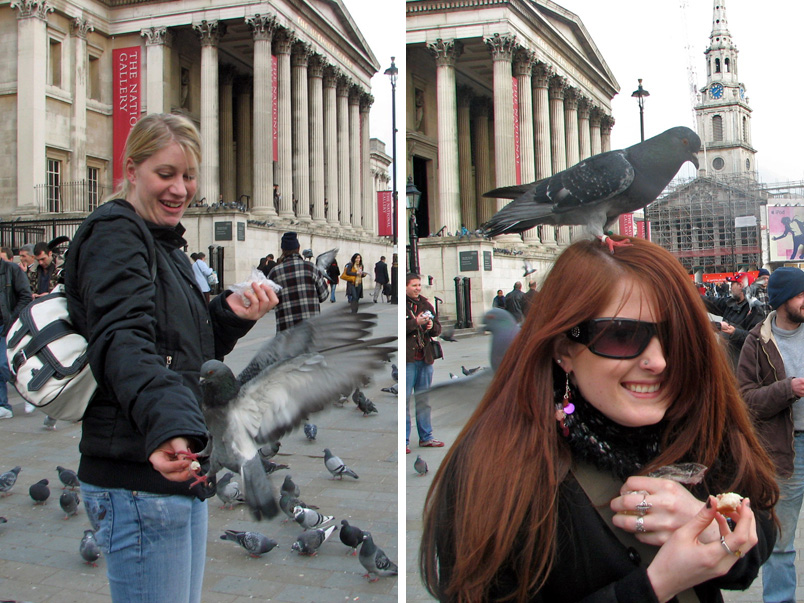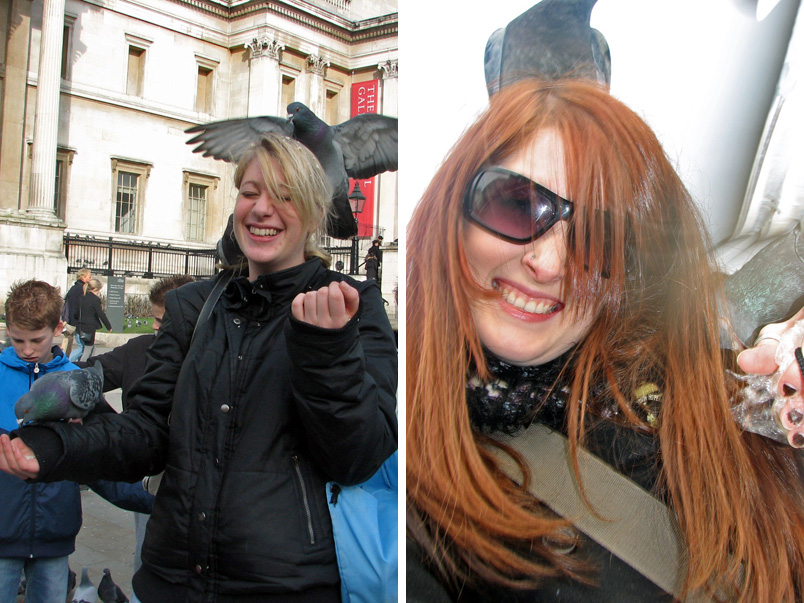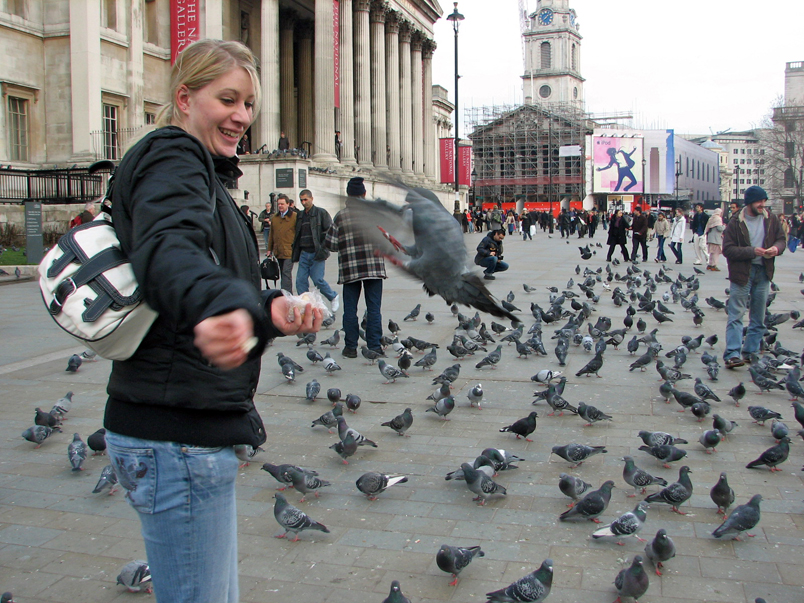 Once the experience is all over, you can brush out your hair, and take a step back. or two. Now it's your turn to watch the same assault take place on another tourist, and this time it's okay to laugh. Don't forget to keep your camera ready, or hand it to a friend to catch the feathery-frenzy in action.