Yes, you read that right.
Feeding turtles.
Nom nom nom.
I must admit that I was surprised when I first read my itinerary, as I had never heard of anyone actually feeding sea turtles.I had been fortunate enough to enjoy multiple other sea turtle experiences like snorkelling with them, watching a mother lay her eggs on the beach and even holding a rescued hatchling. But, feeding?
Don't turtles eat jellyfish? I asked.
I was wondering how this was going to work and feared for my poor little hands.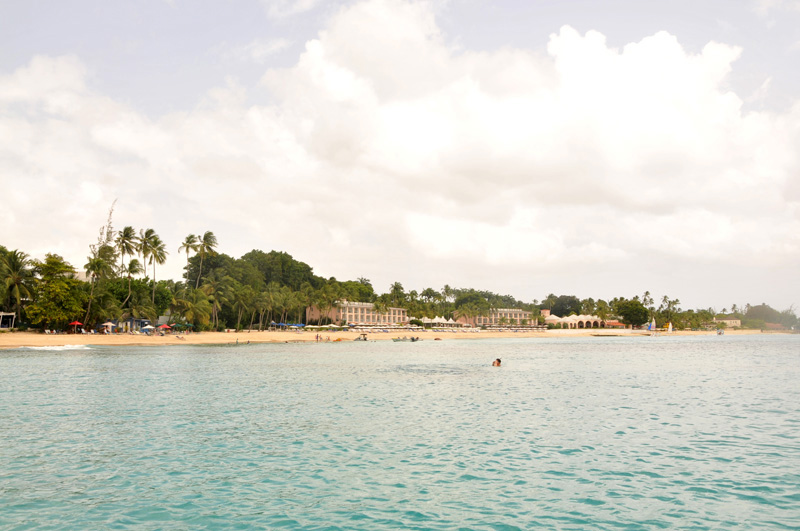 My tour was booked directly from The Club Barbados Resort & Spa, and the boat picked us up right at the club's beach before headed north along the coast.
We passed small village harbours, ritzy private condos and countless beautiful Island homes as we glided along the calm Sea surface.
The water on this side of the Island felt more like a large swimming pool than anything.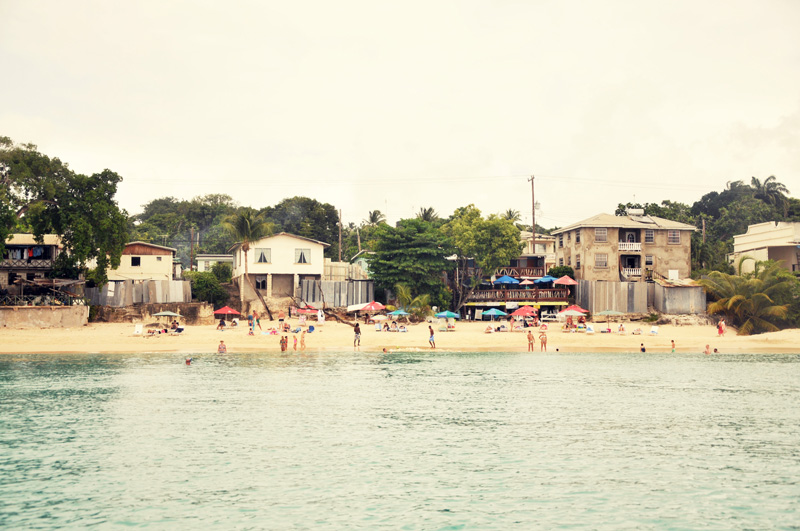 It wasn't long before the boat slowed down, came to a stop our driver killed the engine.
In front of us I could see two shapes with snorkels bobbing along in the water; they were a couple out for a swim.
But, they seemed to be swimming in search of something. Following an unseen object beneath the surface.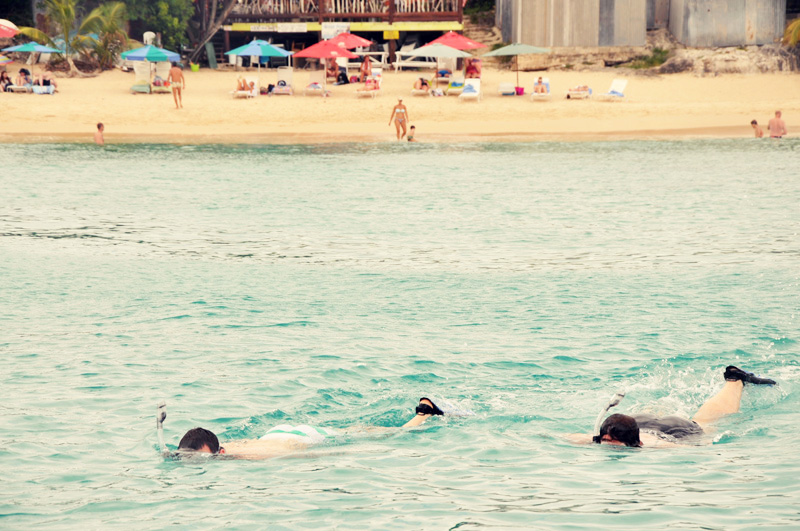 Our boat quietly moved forward, getting closer and closer.
That's when I saw it.
A sea turtle!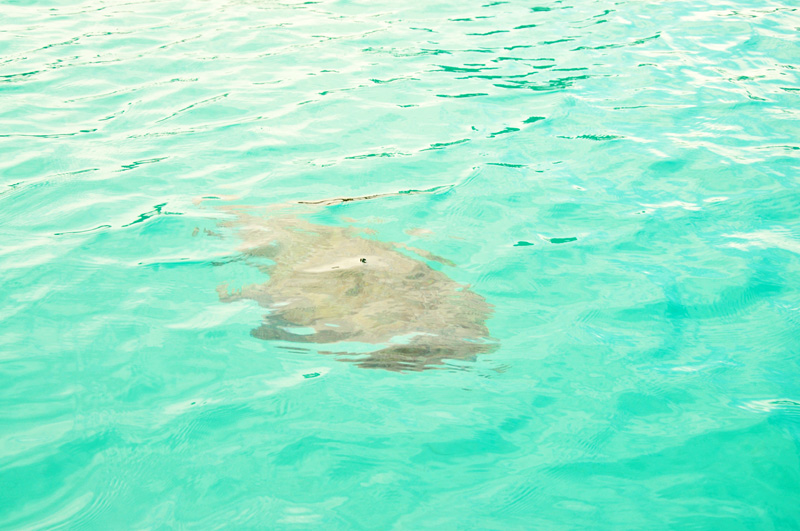 Snap. Snap. Snap.
I was too excited and scrambled to the side of the boat, taking photo after photo.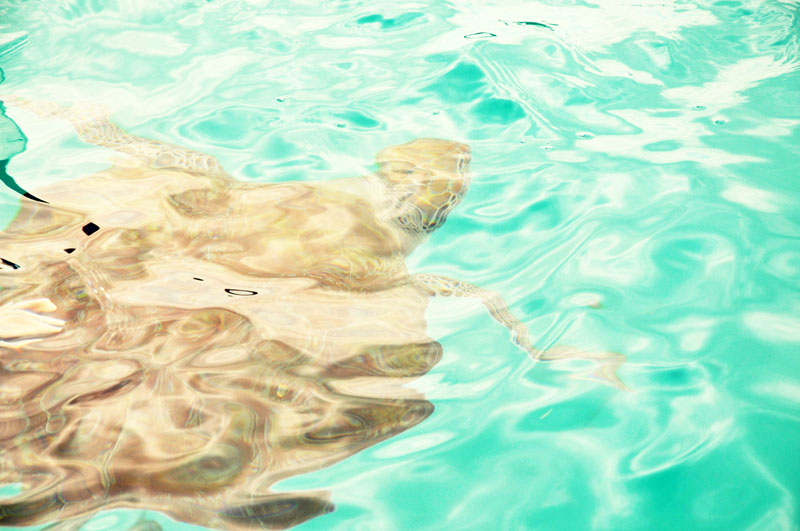 Another sea turtle appeared.
I lost it.
Snap. Snap. Snap.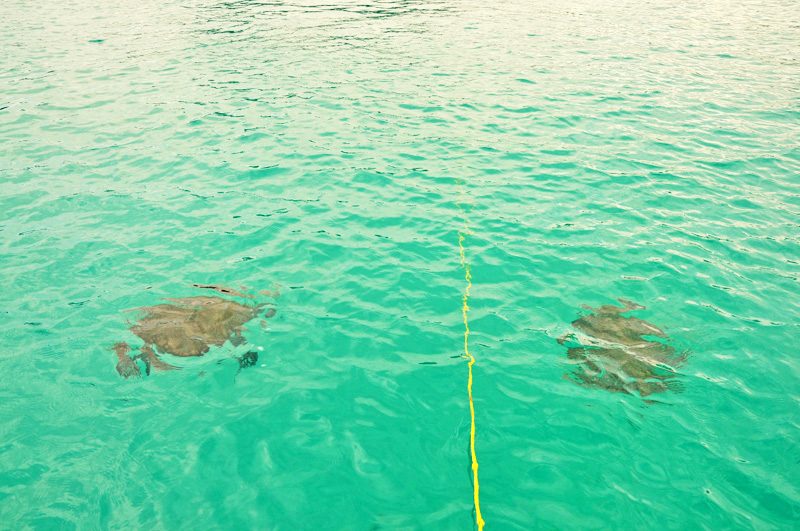 It was time to get in the water.
Jumping in off the back of the boat, I secured my mask and popped in a snorkel before submerging myself in the bathtub warm water. It was absolutely clear and not only could I see the ocean floor beneath me, but I could see quite far in the distance around me.
My irrational fear of the Ocean thanked Barbados for that one.
As I floated in the water, I heard a splash beside my head. Turning to the right, I noticed a large chunk of fish flesh was now floating in front of me. Charming. I grabbed onto the corner and waved it around in the water.
The boat driver was supplying us with food from above to draw the turtles in for a meal.
It was a feast.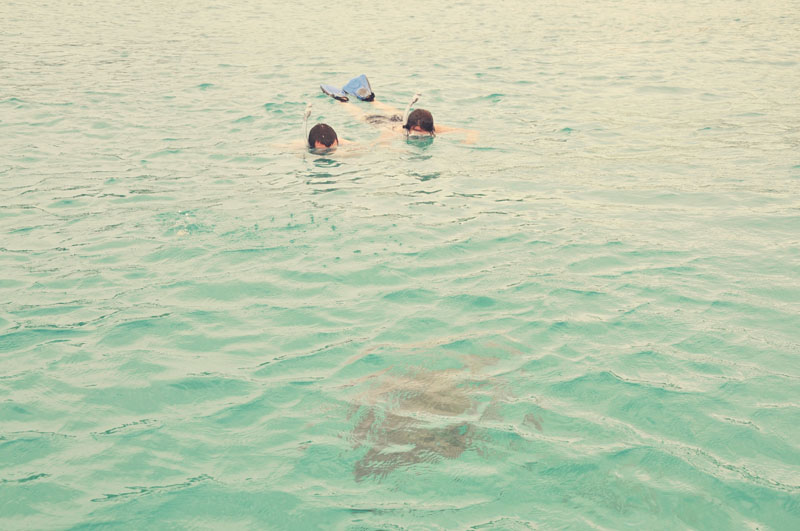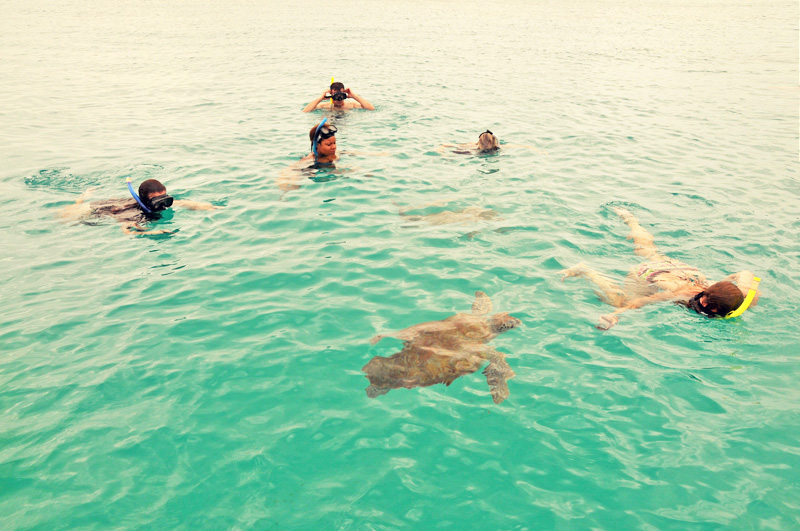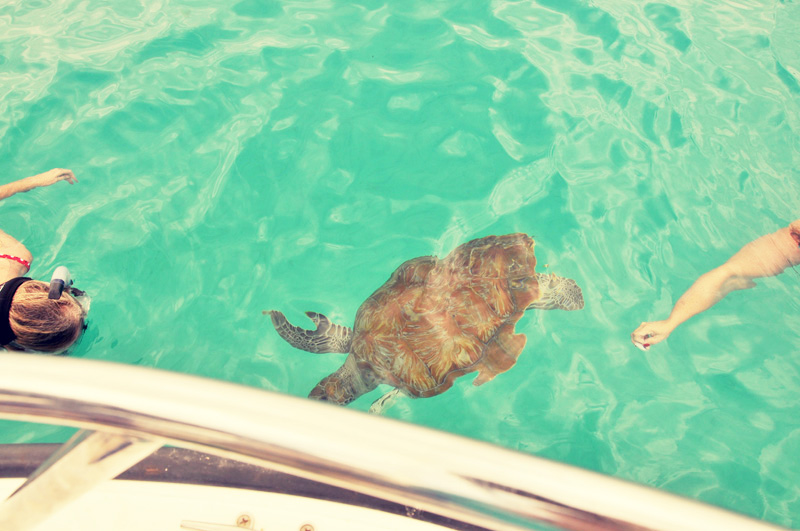 At one point I was fully surrounded by four large sea turtles that were hungrily scooping up chunks of fish from the water around me. They didn't seem to care or even notice that I was there; they only wanted the lunch that I brought with me.
They swam past my feet, they glided under my arms and in one momentarily terrifying event, came nose to nose with me before we bumped faces.
Have you ever Eskimo-kissed a sea turtle? Because I have.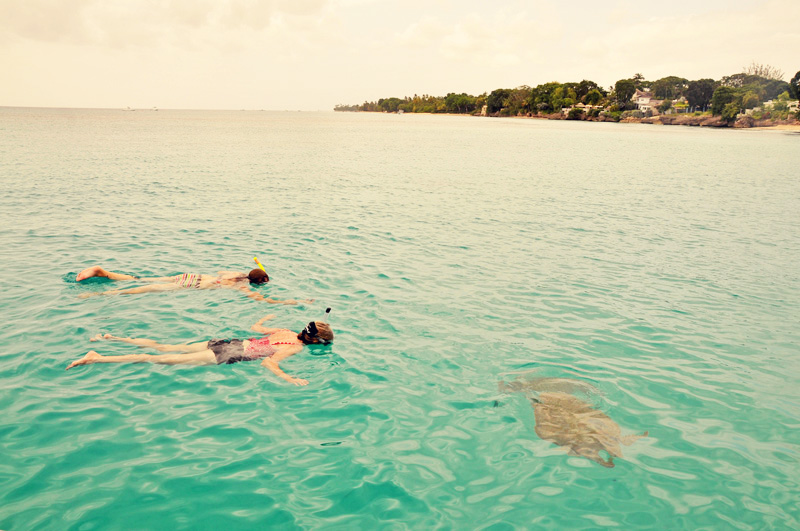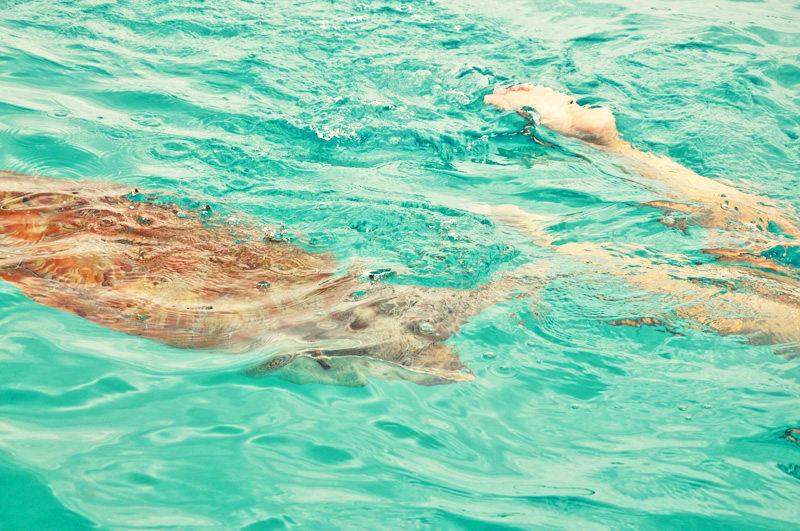 I could have stayed there for hours, simply floating with the gentle giants and watching them feed on the food that seemingly hovered in the water all around me.
Their bodies reminded me of wide airplanes swirling through the cloudy skies, turning and floating like slow birds.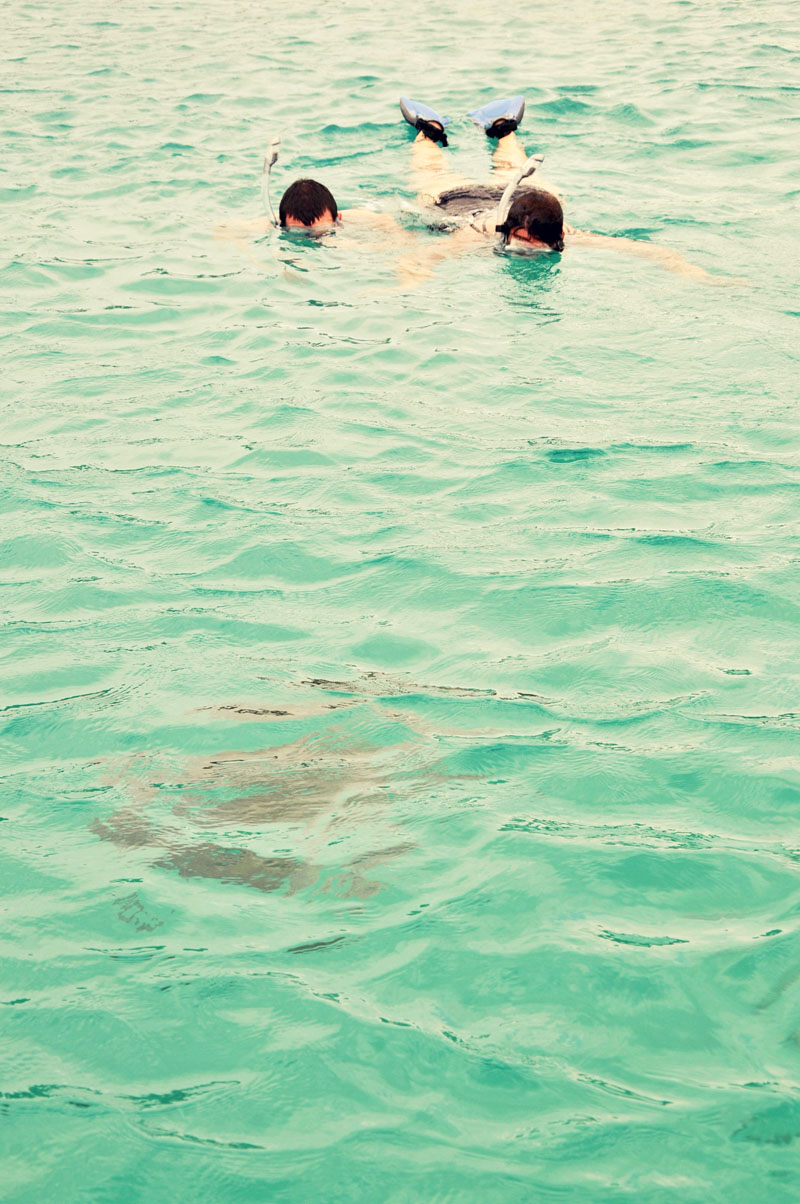 The fish were hungry, too.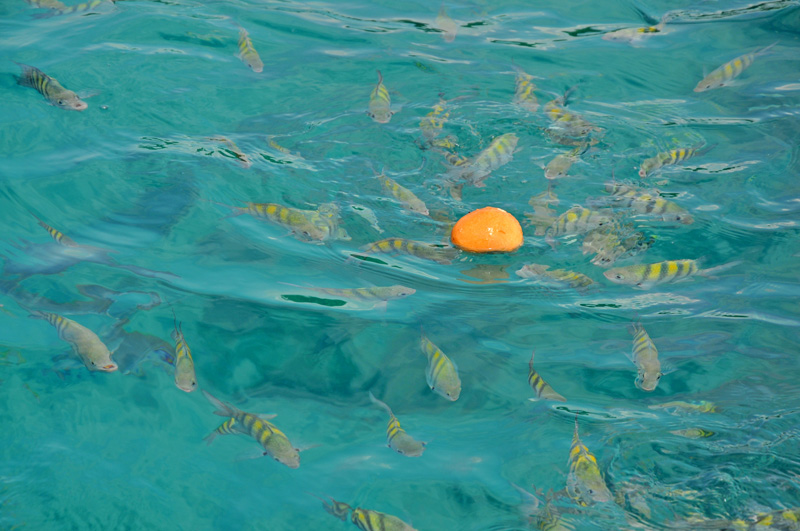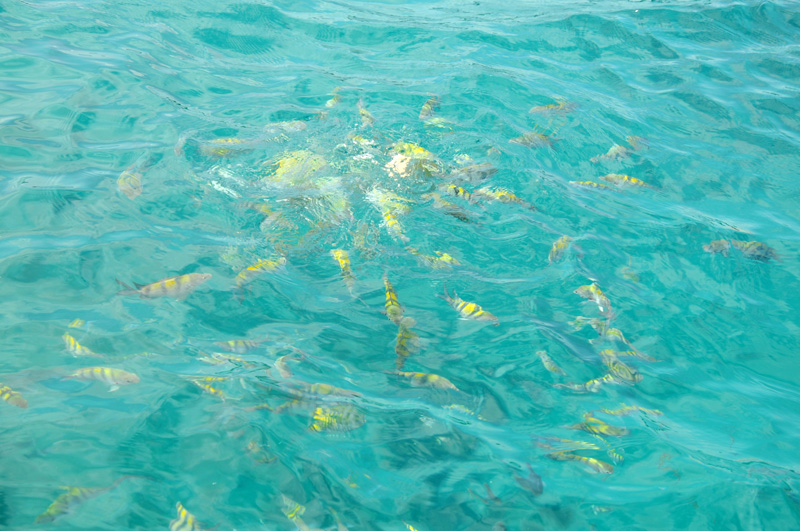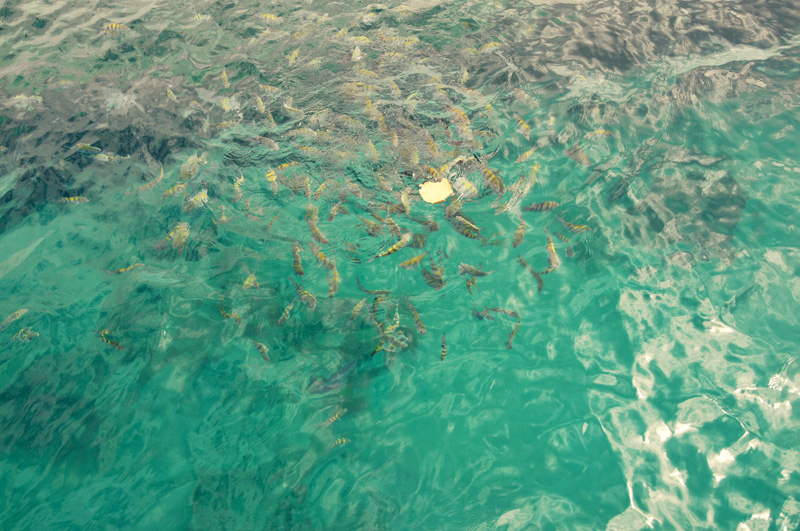 At the risk of sounding cheesy–It was a truly unforgettable experience. Incredible.
I had never interacted with turtles so much or gotten so close to them while swimming. It felt free, exhilarating and wild.
I said my goodbyes to the turtles and climbed back on the boat.
I don't think any future turtle experience will be able to top that one.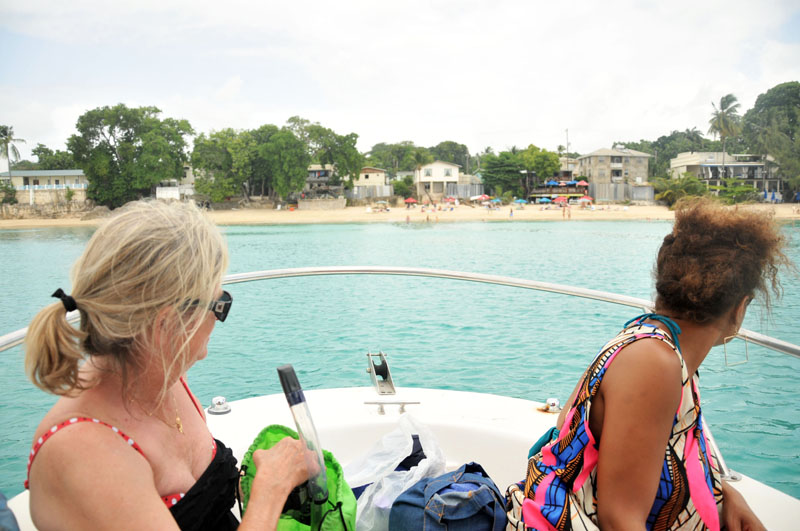 —
Strangely, it was as if someone snapped their fingers and summoned the Harlem Shake just as we were leaving.
Good timing.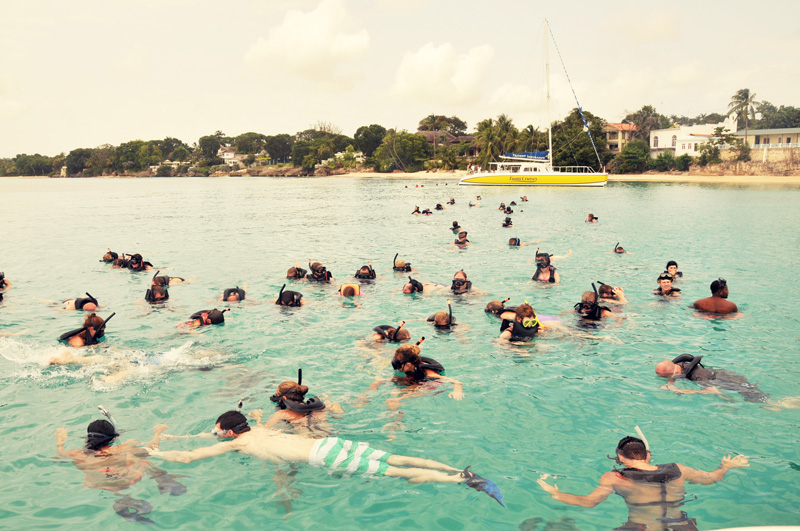 So, that's where I left my pile of wet humans.
—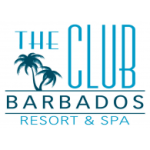 This trip was made possible by The Club Barbados Resort & Spa.
All thoughts and opinions are my own.