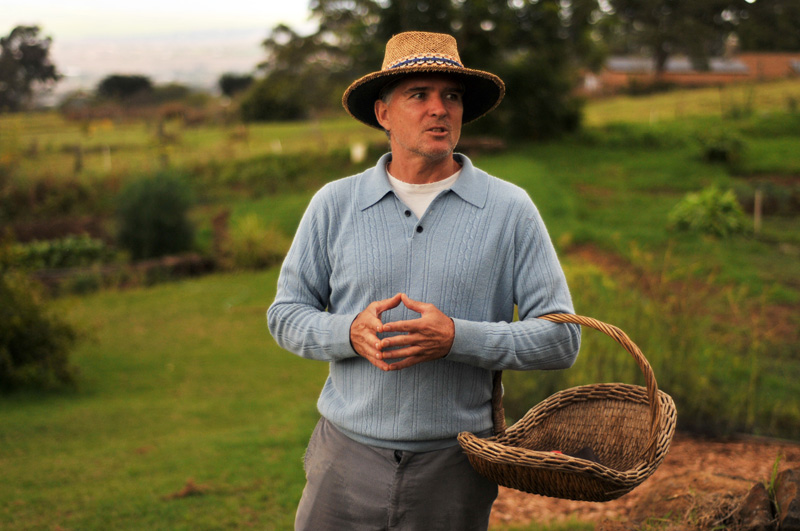 While I have been doing a lot of adventurous activities here on Maui, one of the most interesting experiences so far has been a trip to O'o farms, in upcountry. After a scenic drive up 3500 feet into the slopes of Haleakala, I pulled into the grassy parking area of the farm's lower lot in the misting forest of Waipoli.
We proceeded up the drive and met the Chef that would be cooking our meals. He told us that he would start preparing lunch as we toured the rest of the farm, gathering more ingredients and learning a little bit about the environment.
We set off into the large garden area with our guide and were immediately immersed into the farming atmosphere. We learned about the techniques used to create their own soils, along with the rich soils that already make the farm a perfect location.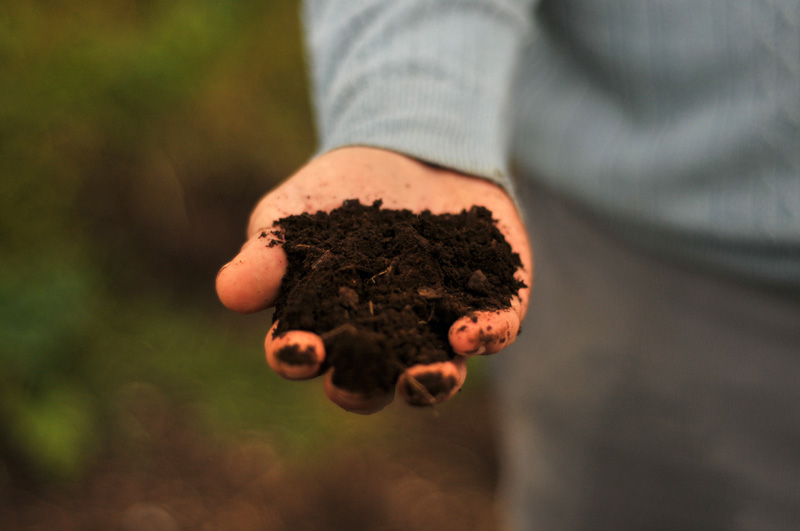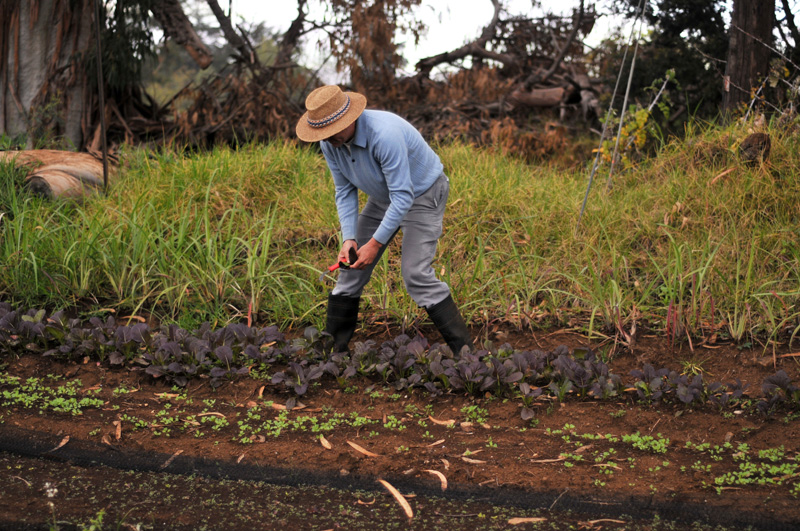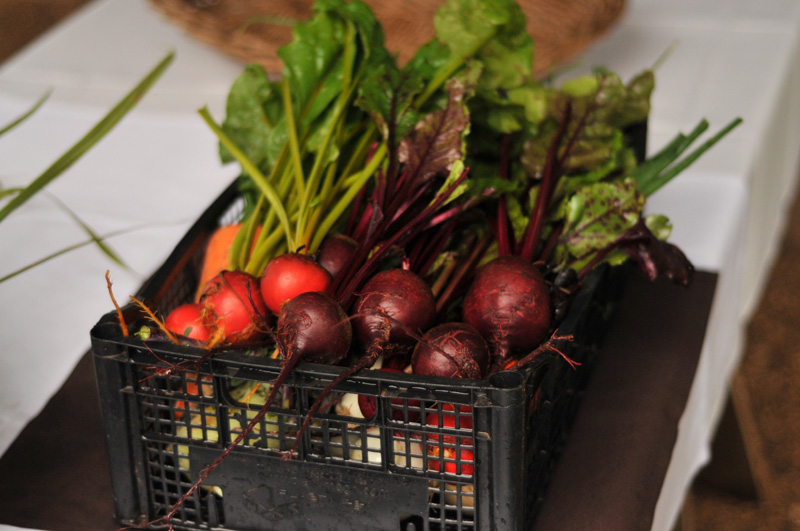 We learned about the different plant used to pump nitrogen into the soil, as well as plants used to keep harmful insects away. And, we were taught which items we could pick straight from the ground and eat on the spot, rather than which ones we shouldn't eat.
We each picked beans and greens, and sampled every edible veggie in between. I even ate a flower for the first time in my life, which was a garlic flower, and had a very powerful flavour. Others' tasted spicy peppers and horseradish leaves, while we all smelled different spices and herbs that grew in the same area.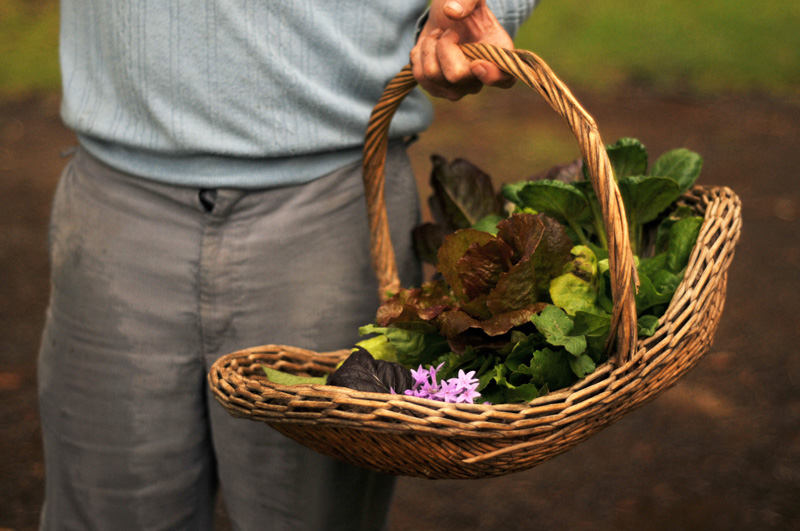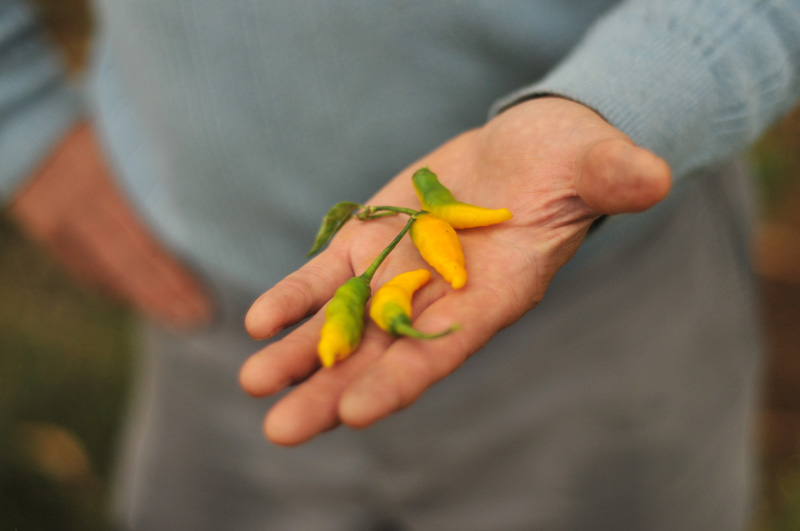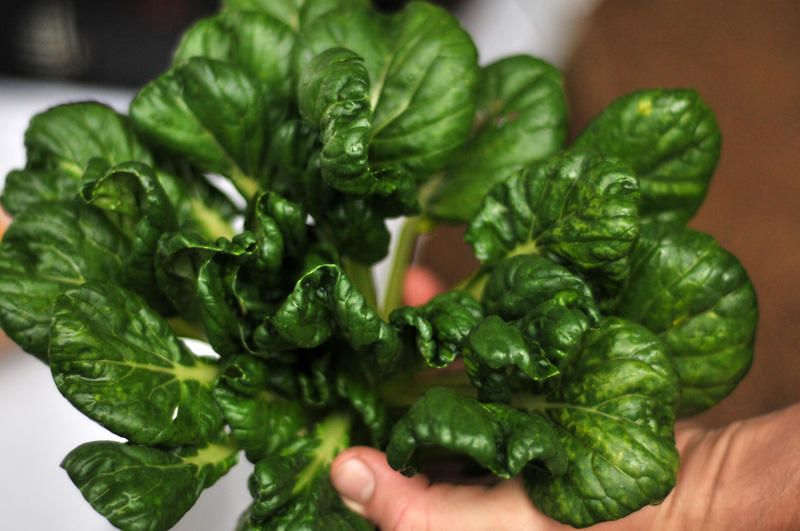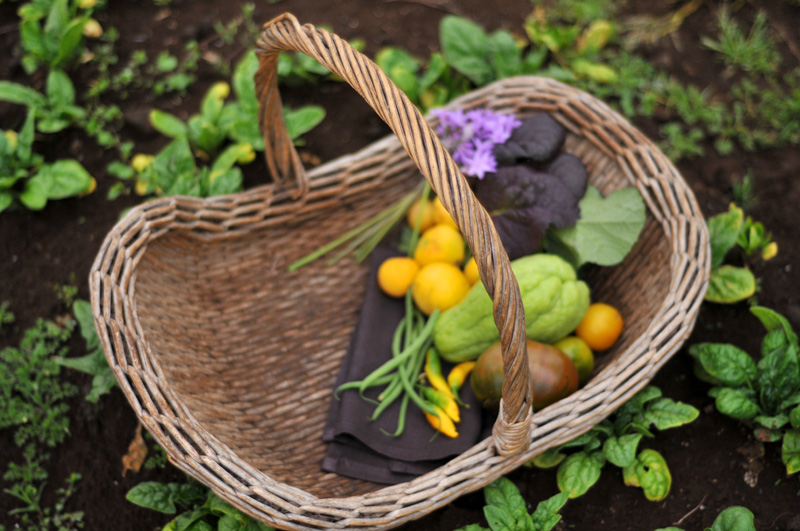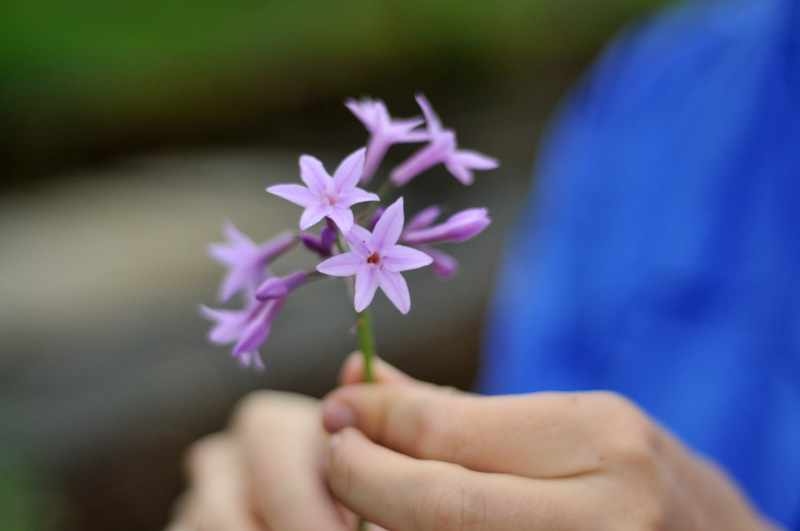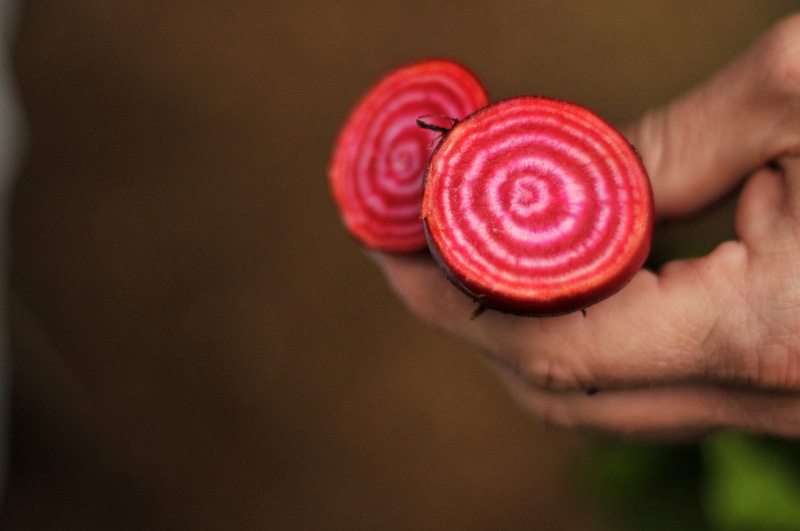 The garden was buzzing with life (literally), and there seemed to be so much going on at the farm ground around us. We walked through the rows and gathered different vegetables that would soon be sitting on our plates.
Become hunters and gatherers of a sort again, living for today's treasures.
Next, we made a visit to the rooster and hen coop, where approximately seven eggs are produced each day. The farm only serves produce which comes fresh from the farm each day, so no egg can be wasted.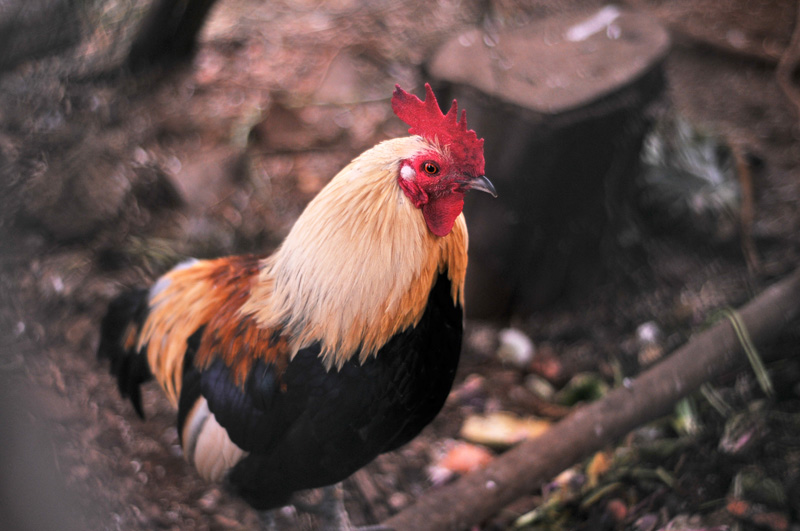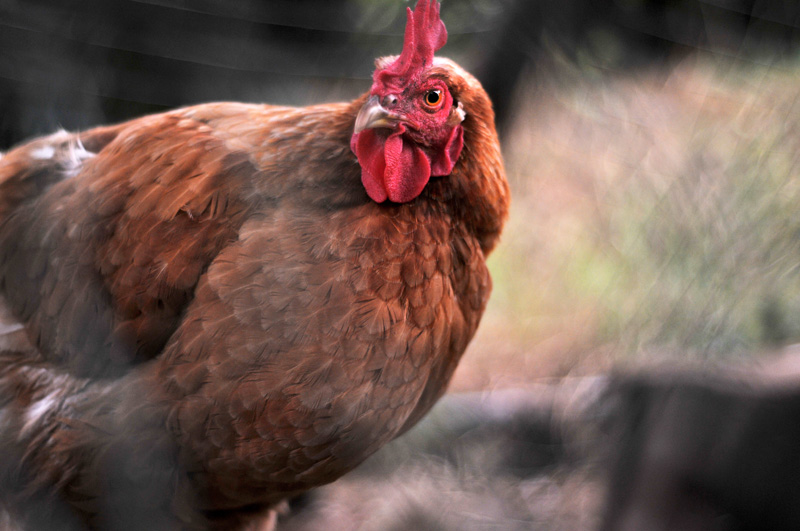 Just next to the chicken coop was an open shed that housed the farm's personal coffee bean roaster. As they grow their own coffea plants on property, they have a completely self sustained coffee production business. Can you say fresh farm roasted coffee?
O'o farms grow the following crops:
Lettuce, Arugula, Cabbage, Spinach, Chard, Beans, Peas, Fennel, Asparagus, Cucumbers, Tomatoes, Peppers, Squash, Eggplant, Corn, Kaffir Lime, Orange, Lemon, Cilantro, Basil, Parsley, Rosemary, Thyme, Sage, Oregano, Mint, Wild Flowers, Marigolds, Nasturtium, Anise Flower, Plum, Fig, Cherry, Loquat, Chermoya, Avocado, Strawberry, Raspberry, Wild Pohaberry.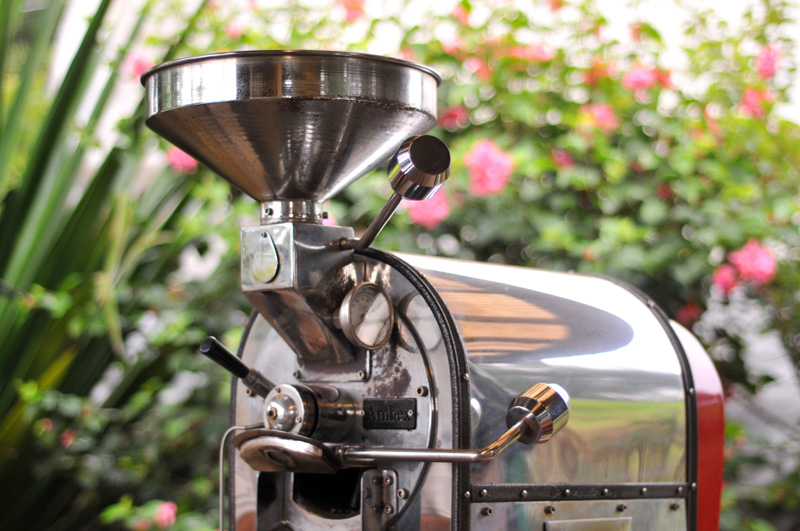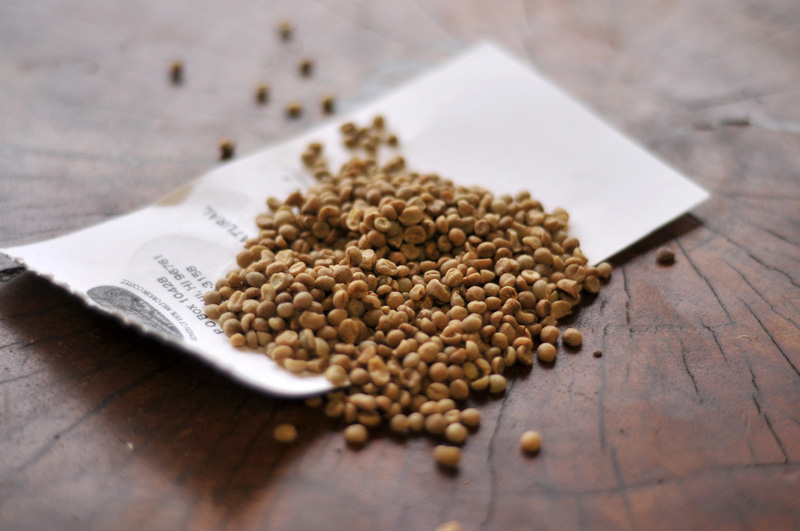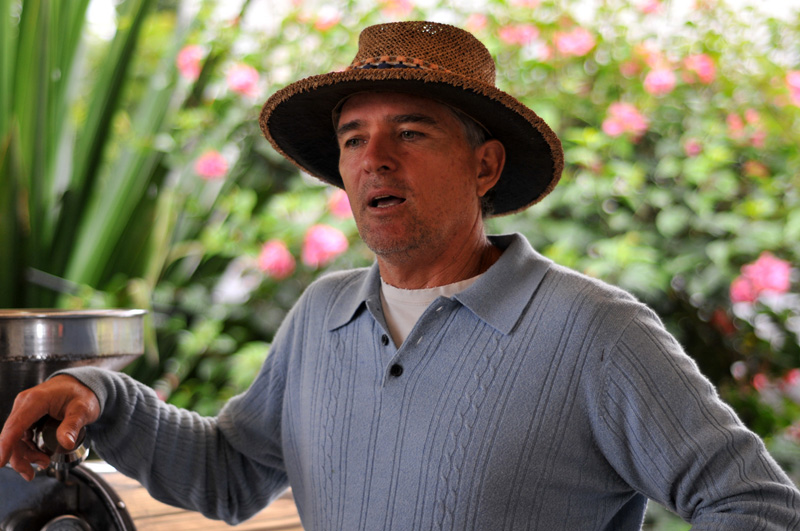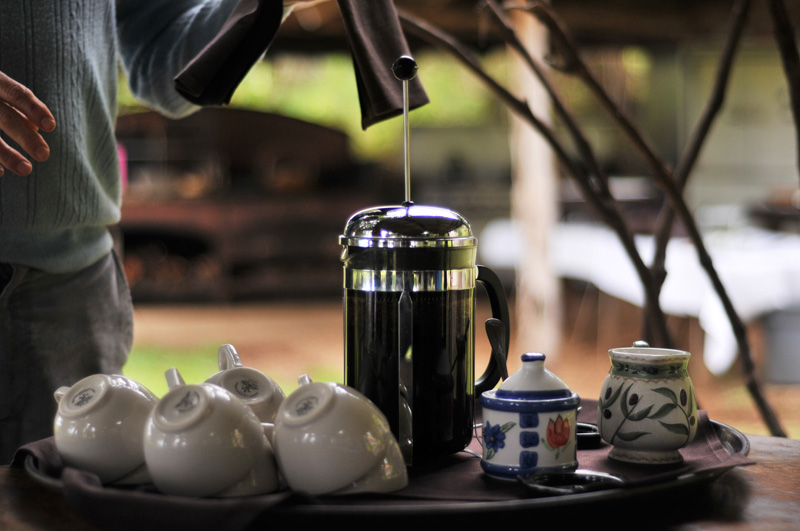 Finally, it was time to eat. We had worked up quite an appetite gathering our ingredients, and we were all excited to get a taste of everything. The chef had prepared the substantial part of the meal ahead of time, and we also had a spread of raw fresh vegetables.
We enjoyed a delicious local Maui fish dish, a uniquely cooked tofu stirfry, a fresh egg frittata (remember how I said that only seven eggs were produced each day? Well, this frittata took 14 eggs!), home made bread, along with all of the newly picked veggies.
Everything was completely organic and fresh to the day we arrived. As one of the world's pickiest eaters; I can confidentially say: picky eater approved! (and YUM!)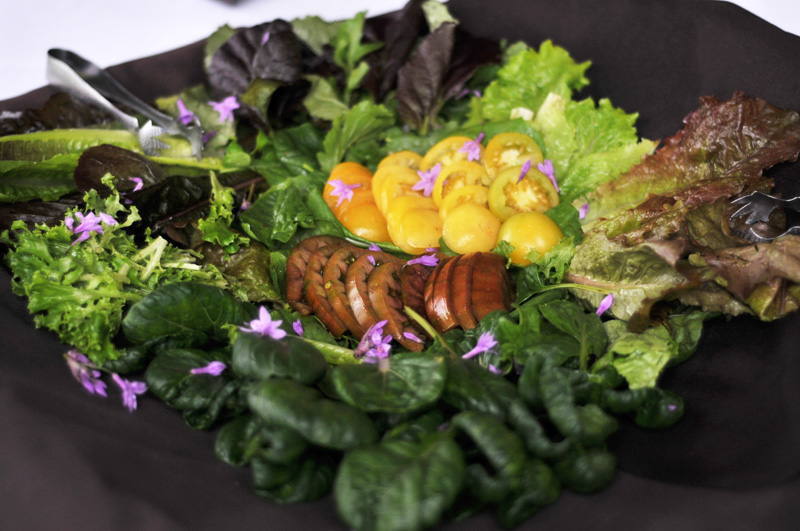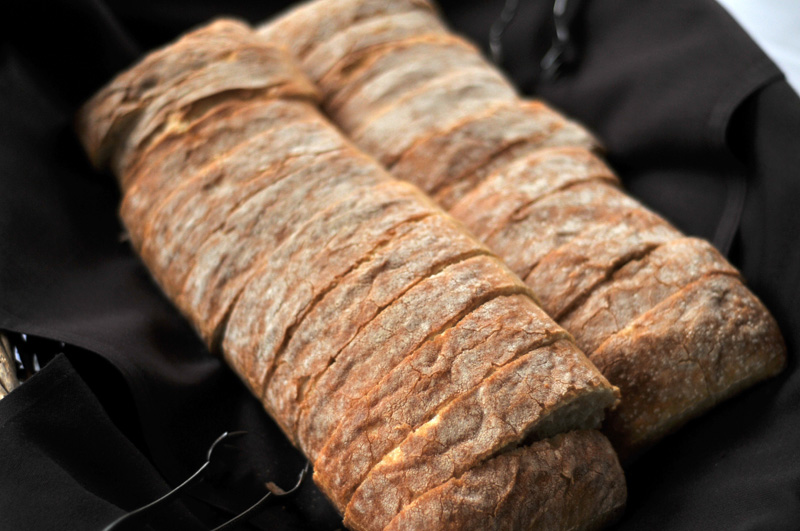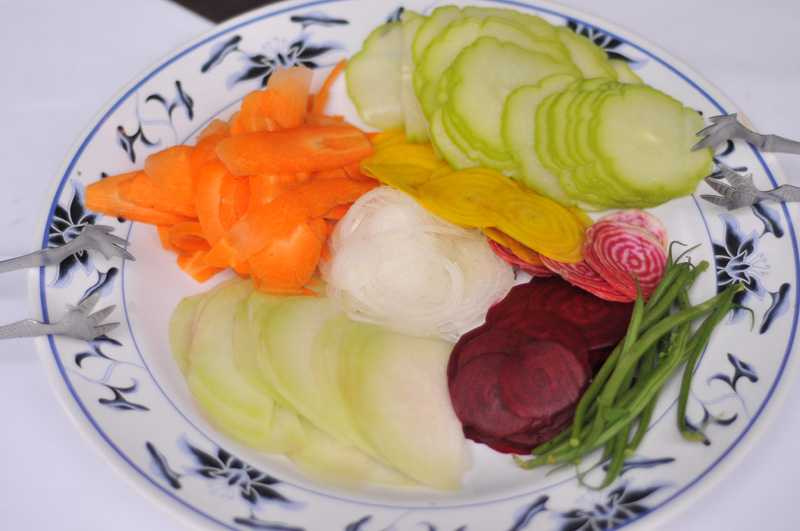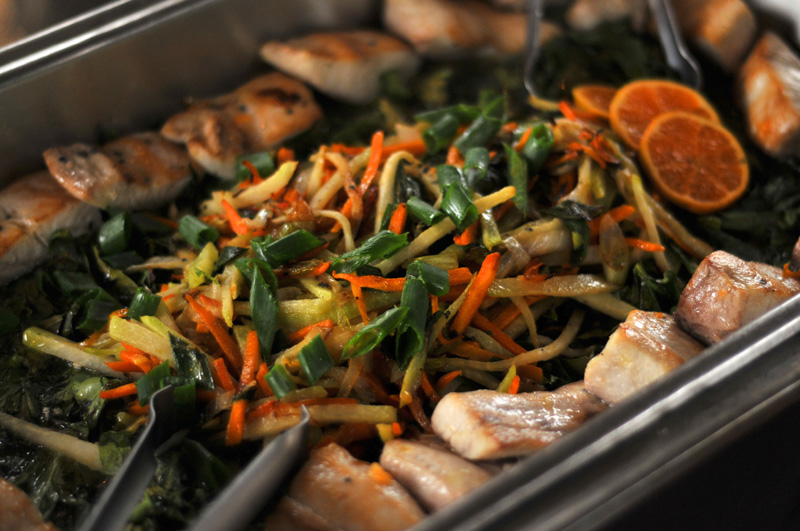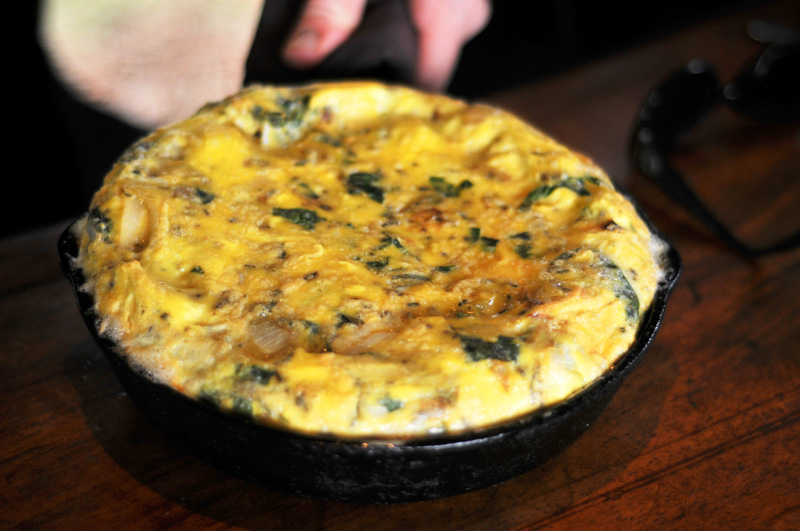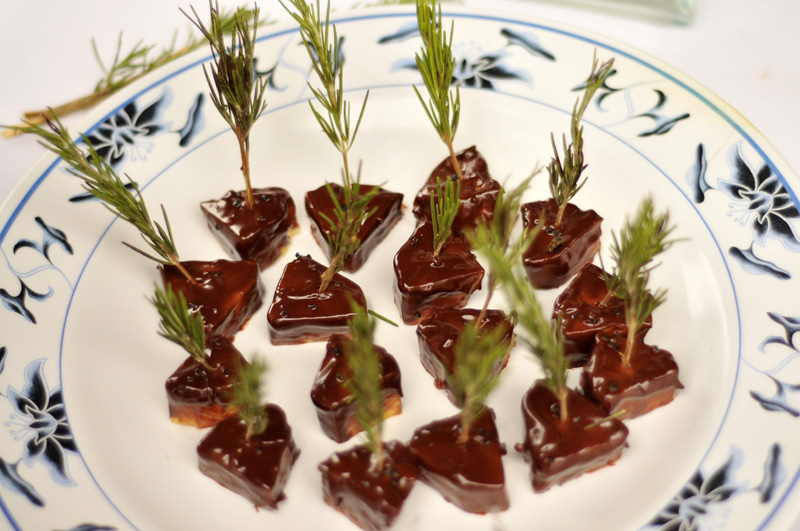 To top it all off, we had our meal in a beautiful farm setting under a canopy in the fresh air, at a long table covered with a fancy array of dishes and our very own bags of coffee beans.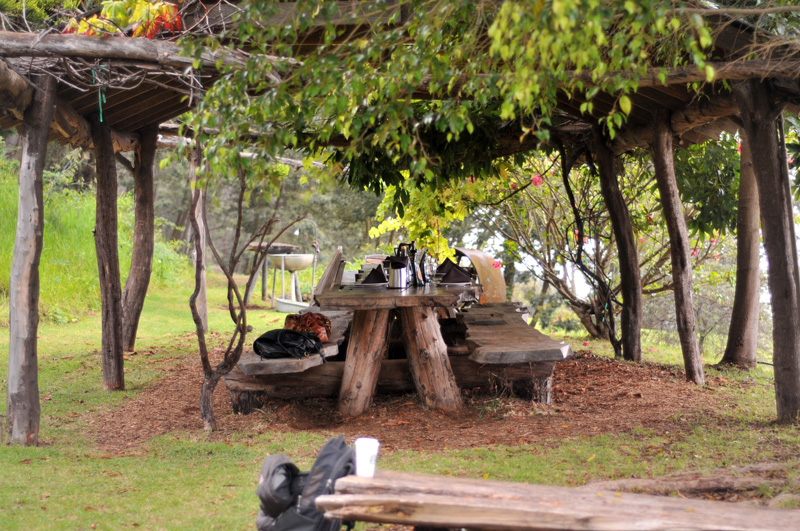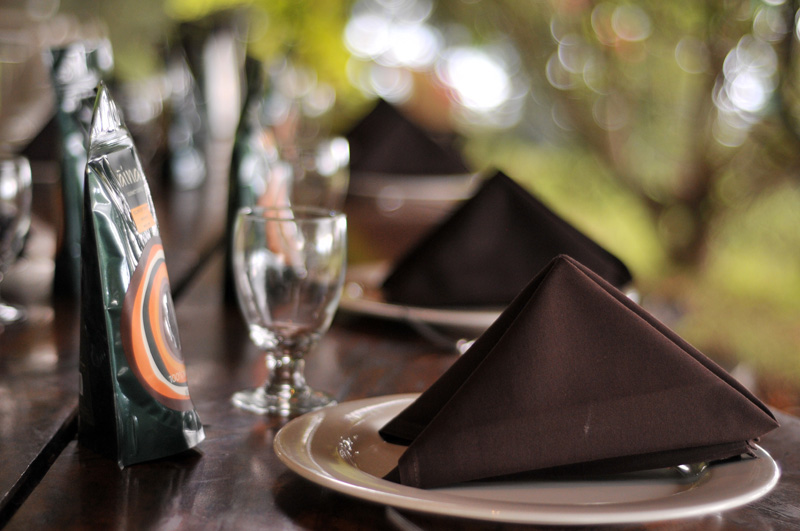 If you find yourself on Maui, I would highly recommend a trip up to O'o Farms for a truly unique island experience.
—
Gourmet lunch tours are available for $50 per person.
Tours run every Monday through Thursday from 10:30 a.m. to 2:00p.m.
Bring your own wine to enjoy with lunch.
Bring comfortable walking shoes, sun protection and a light jacket.
We are inspired to educate the community on sustainability, to promote wellness, nutrition, fresh, local produce and to preserve the island, the 'Aina (land), and Hawai'i as a whole for future generations to enjoy as well as our own. Maui Style.
—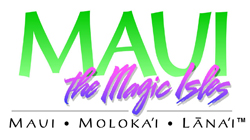 This trip was made possible by the Maui Visitor's Bureau;
all thoughts and opinions are my own.