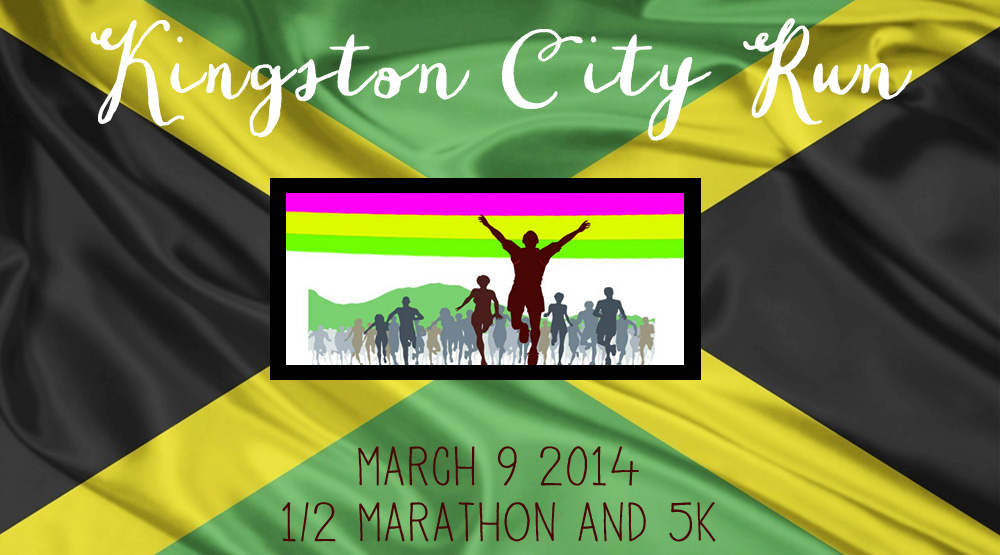 The Kingston City Run Half Marathon and 5 km Run is an annual event with a mission to raise awareness and money to support sustainable programmes for the homeless population in Kingston, Jamaica. This year, the event is supporting five local beneficiaries, including the Alpha Boys' School.
Race Day is Sunday March 9, 2014. As in 2013, a great focus will be placed on community spirit, encouraging communities to line the streets to support the runners and provide unique and interesting activities for spectators. The After party and awards ceremony will be hosted in Emancipation Park right after the race. The route received rave reviews in 2013 and highlights Kingston's most iconic attractions including Devon House, Hope Botanical Gardens, Bob Marley Museum, Vale Royal, Jamaica House and Kings House to name a few.
Thanks to Visit Jamaica, I will be flying into Kingston the week prior and then participating in the 5 km run on March 9th. Luckily for my stubborn lungs, walking is happily encouraged for non-athletes, so I will be able to give myself a little slack. However, I fully intend to complete every step of the way and look forward to passing by some of Kingston's most iconic attractions. And, I'll be sure to Instagram some exhausted-running-selfies along the way ;]
Not only am I going to be running in the Kingston City Race, but I am going to be raising funds for the Alpha Boys School over the next few weeks. I am asking you to donate any amount that you feel is right via the donation buttons at the end of this post. Think you could manage to give up just one Grande coffee this week? Even $5 can go a long way.
Where will your money go?
Alpha Boys' School is a residential child-care institution in Kingston Jamaica, with the aim of aiding and edifying orphaned, sick and abundant children with education, skills and a healthy environment to grow and excel. The boys who are enrolled here are given not only a traditional educational programme, but are also given valuable life skills in the areas of music, agriculture, tailoring and woodwork. Alpha Boys' School is comprised of seven classes ranging from Remedial to Grade 6. While most of the boys at the Home were assigned there by the Child Development Agency because they were deemed to be in need of protection, Alpha also provides a home for boys who were living on the street because they had nowhere else to go. They currently have a population of eighty, ages seven to eighteen years. The school employs nine trained teachers, who are skilful, reliable, hard-working and responsible.
Interesting fact: Alpha Boys' School is partly responsible for the birth of reggae music.
Founded in 1892, the school's purpose was to house and educate "wayward boys", most of them from backgrounds of dire poverty. With instruments donated by a benefactor, a drum and fife corps was set up, which as the years passed became a martial brass band. By the mid-20th century, the  bandmasters were increasingly influenced by swing and jazz. "Without the school, there just wouldn't have been the blossoming of talent on the island in the key period of the '60s and '70s," says Laurence Cane-Honeysett, "When the Jamaican music industry took off, it was totally dependent on those who studied there." Winston "Sparrow" Martin, has been the school's bandleader for the past 18 years, having also worked with artists from Otis Redding to Bob Marley. He attributes the sound of Marley's original '60s versions of Stir It Up and One Love to ex-Alpha musicians.