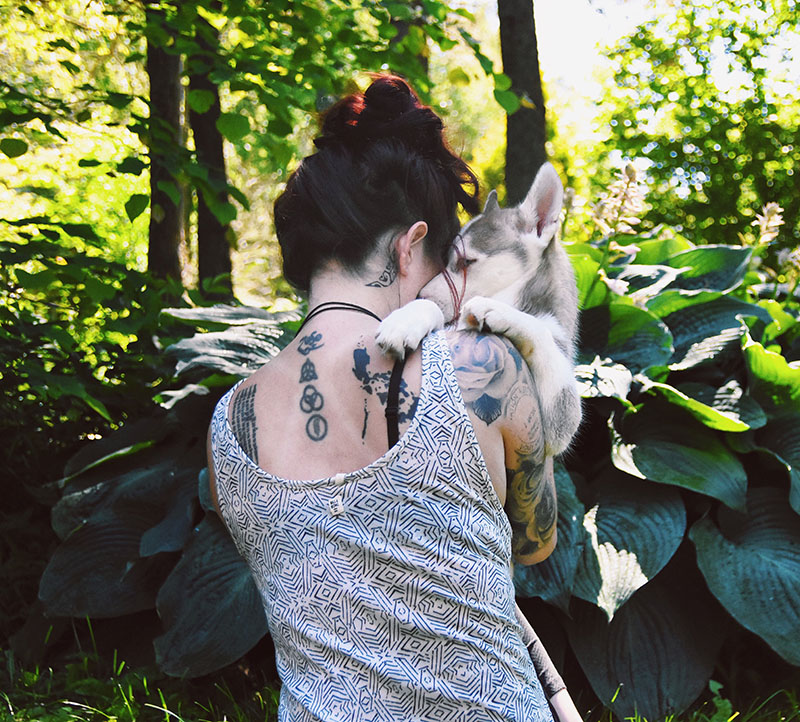 So, did I mention that I was getting a new puppy?!
Eeeeeeee.
I've been making that noise a lot the past couple of weeks. I am seriously in love.
For all of my life, Huskies have always been my favourite breed of dog, and I have pretty much always wanted one of my own. I had friends with Huskies growing up, and just had to stop to pet any husky that I passed by. Each time I've been dog sledding, I wanted to skip the sledding and simply play with all the dogs.
Now that I've been away from full time travel and living in Southampton for almost three years, I decided it was finally the right time to commit to a new furry little friend.
Sure, we've already got two dogs and a cat in the house–but what's one more? Right? 
As much as I would have loved to adopt an older Husky in need of a home, there's no way that the other two dogs would get along with it, and I didn't want to step on any paws. So, I added myself to a waiting list of a possible future litter of husky puppies on February 10, 2017.
February 10th was also the night of a Full Moon, and this Full Moon is known as the "Snow Moon"–which is what I ended up naming the puppy.
Meet Lumi Kuu; the copper Husky.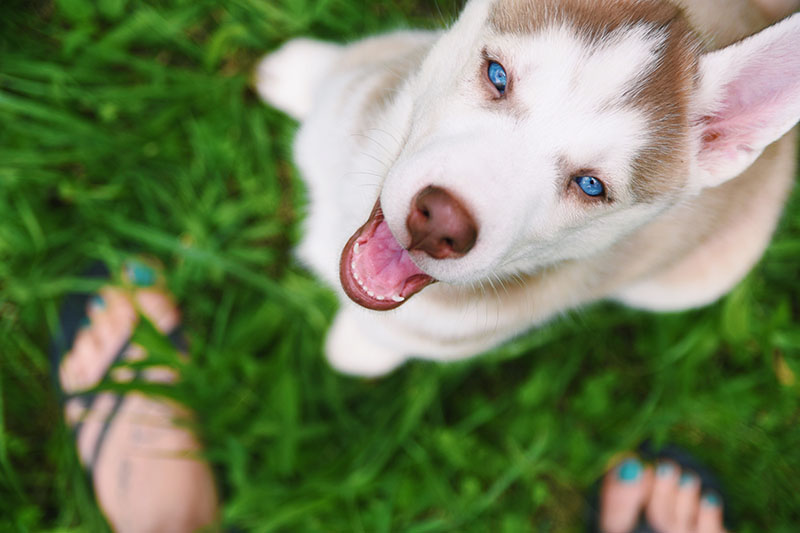 Lumi is Finnish for Snow
Kuu is Finnish for Moon.
Lumi was born on May 6th, 2017, we met & chose him on the night of the Strawberry Moon (fitting–as he was almost strawberry blonde), brought him home on Canada Day, and have been snuggling and playing with him every moment of each day since.
Not only does he get along perfectly with the other dogs (Gemma plays the Mum role), but he has recently become best friends with the cat. The funny farm is complete 
Now that Lumi is loving life and playing up a storm here in Southampton, PupBox has been awesome enough to send over a cool box of toys, treats, cleaning supplies, and more.
PupBoxes help to navigate the many joys of puppyhood, by delivering a box filled with goodies and training information on a subscription basis, each and every month.
Lumi loves his PupBox.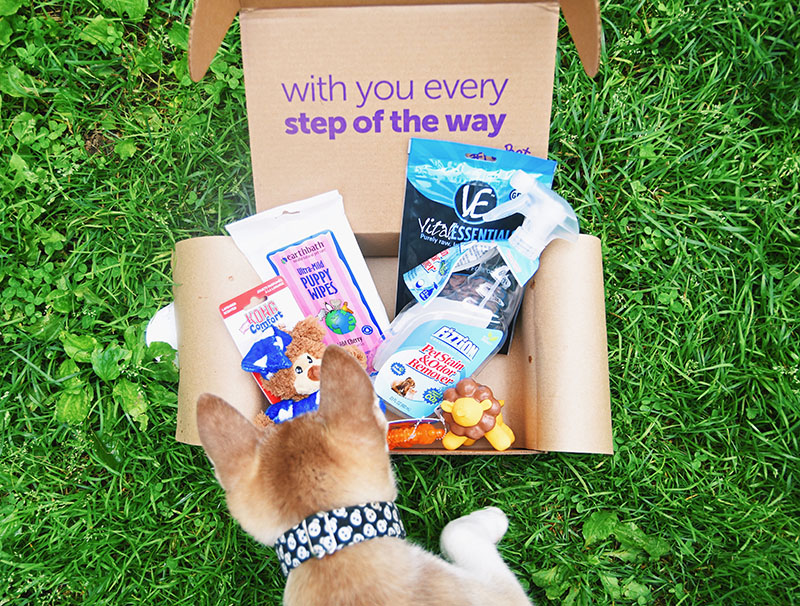 PLUS, we're working together to give a PupBox away to YOU!
Giveaway
I knew that I would end up posting way too many photos of Lumi away on my own Instagram page, so I decided to make him his own, in hopes of not annoying you all with waaaay too many photos.
So, I'll make this simple. To enter, head on over to Lumi's Instagram account (he'd love if you followed him
) and comment with your puppy's name, age, and breed.
I'll select a winner from the comments, and PupBox will ship one of these fun boxes to you right away!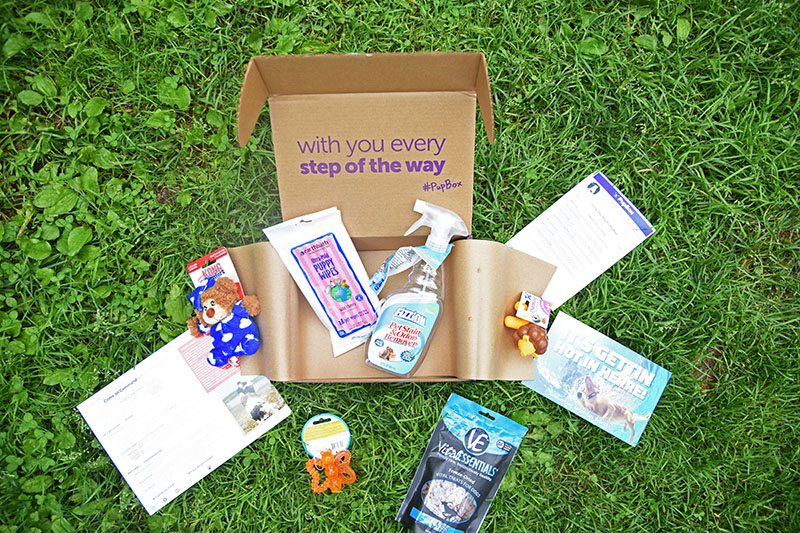 Our PupBox was complete with:
Fizzion Stain & Odor Remover
Kong Comfort Snuggles with Lavender Scent
Earthbath All Natural Puppy Wipes
JW Teething Butterfly
Vital Essentials Beef Nibs
Charming Baloon Latex Lion
2 Month Puppy Guide
Lumi is pretty much obsessed with his little Lion squeaker and sleepy time bear. He loves his treats, and the cleaner and wipes will definitely come in handy for this messy little guy.
Good luck!