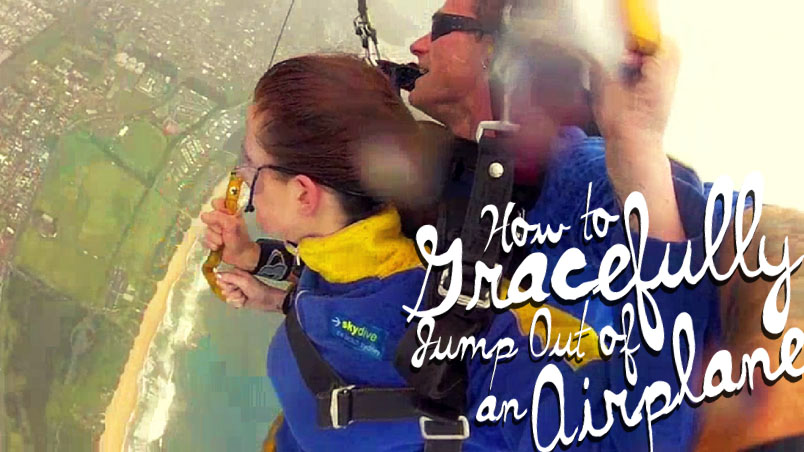 Skydiving is just one of those things—you're either dying to try it or there's no way in hell that you'd ever get within 100 feet of that plane.
Whether you've never jumped or you've jumped a dozen times, here are a few things to keep in mind in terms of safely jumping out of an airplane:
Pay close attention during training. Don't simply nod along like you're listening when you're secretly listing off items in your head for your last will and testament.
Bring proper footwear. Sandals and slip-ons are not going to cut it—you need a pair of shoes that can be tied up and fastened securely. Chances are they'll stay on while you're falling, but the wind could pull them right off as you're exiting the plane.
If you have long hair, be sure to tie it back as much as possible. You don't want to blind yourself or your instructor, or get it caught up in any of the equipment.
Take off all jewellery and accessories—even small earrings if you can.
If you are doing a tandem jump, never grab on to your instructor out of fear. They will need their arms to operate the parachute.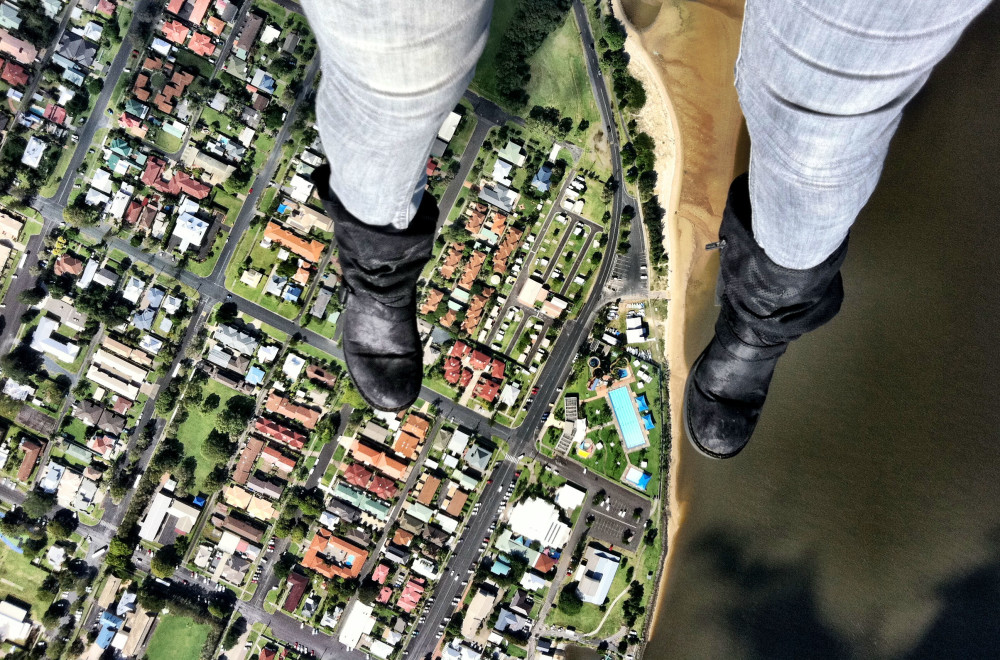 Your first skydive will probably be the biggest thrill of your life, no matter where you do it. If you decide to make a hobby of it, there are a few things to keep in mind about where, when and why to do it.
First of all, the location should make a big impact on your decision. Why dive over unattractive farmland when you could dive over a tropical island or rugged mountain landscape?
It is best to go in warm weather, as it gets much colder at higher altitudes and you do not want to lose your motor functions at 14,000 feet. If the weather is looking questionable, don't go. Rain at 200 km/hr feels more like bullets made of ice than harmless drops of water, and all you can do to protect yourself is cover your face with your own arms. I know this from experience. Ouch.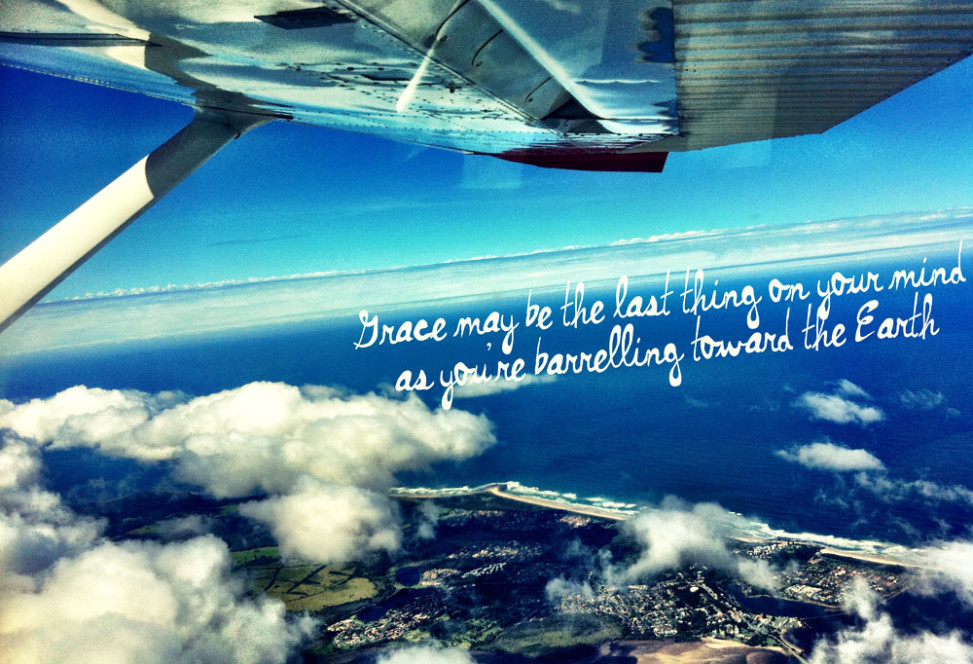 Grace may be the last thing on your mind as you're barrelling toward the Earth at 200 km/hr, but if you're capturing the entire thing on film, you may be glad to have a few tricks up your sleeve. The most unattractive portion of your dive comes in the form of flapping cheeks as gravity takes control of your face.
Dress appropriately. Remember whatever you are wearing will essentially become skin tight or will expose your belly if not tucked in properly.
Make sure your goggles are positioned tightly and comfortably, without denting your cheeks in a funny way.
Extend your chin and neck forward, while assuming your arched position and still giving yourself a good view of the ground below.
Smile as hard as you can, until it hurts. Contracting your facial muscles will allow for less loose skin, and will keep everything where it's supposed to be.
Follow these instructions and you will be well on your way to safely jumping out of an airplane—and looking great while you do it. Or, at least not like a French Bulldog.
Originally published on Travel + Escape