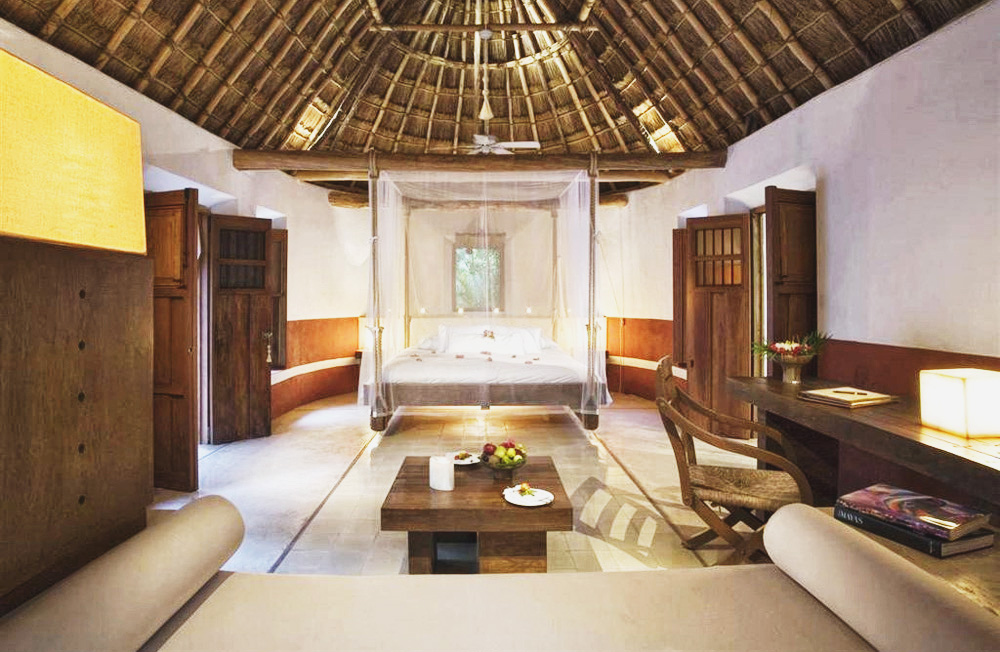 It's official; I found heaven in the jungle.
Seriously, does it get better than falling asleep to the sounds of the surrounding jungle on a hanging rope bed in a private thatched roof Casita?
I doubt it.
Located in Tixkokob, Yucatan, Mexico, the Hacienda San José is a luxury hotel property made up of a variety of room types from hotel rooms, suites, Mayan villas and even a room with a tree in it. That's right, a tree through the middle of your ceiling.
My time at Hacienda San José started with a brief tour, where I quickly realized that this place was no joke. We were in the heart of the Mayan jungle where the pathways were thick with overgrown vines and stars twinkled through the canopy. The sun set quickly after arrival and I navigated my way to dinner by flashlight and loud stomps to keep any nearby jungle critters from making a surprise appearance.
The pool seemed unreal, with three cream coloured hammocks hanging across the water's surface. If hanging over the water feels too risky for you, simply take your choice of poolside lounge chair on what feels like a forgotten secret garden patio.
When asked if children were allowed at the Hacienda, General Manager Arturo said "Yes, we are also pet friendly. Just don't bring your horse".
The food rivalled the décor and a sizeable Margarita escorted me into what may have been one of the best sleeps of my life. Though, the hanging rope bed and symphony of crickets may have had something to do with that, too.
But since words do this place no justice…
Remember, spending a night in the jungle comes with all of the positives and the negatives. I was visited by a couple of eight-legged friends in the shower the next morning and may or may not have screamed like a six year old. But, to be honest, I would have become roomates with a tarantula to spend a few more nights in this place [that's saying a lot considering I'm terrified of spiders].

Stay at Hacienda San Jose on your own
Escapade Cancun : Mayan Treasures

This trip was made possible by 
Transat Holidays.
All views and opinions are my own.
Have you ever slept in the jungle?