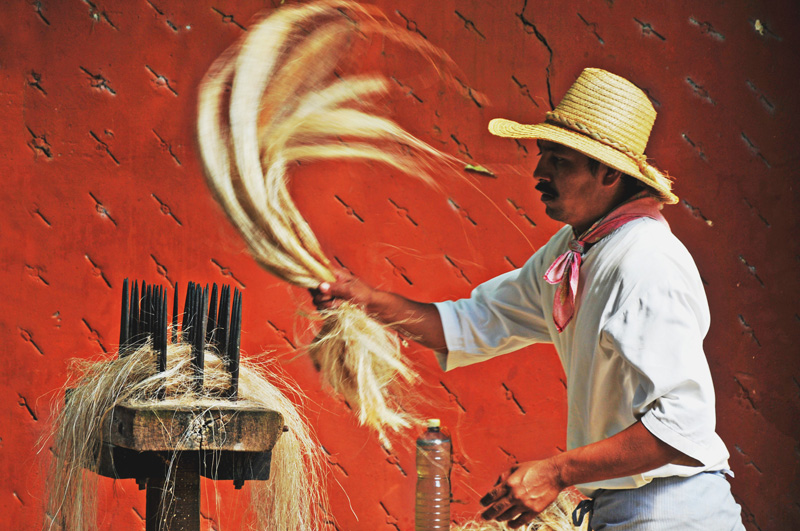 One of my favourite activities in Mexico ended up being a visit to Hacienda Sotuta De Peón, once a fully operational Henequen Hacienda in the grand style and tradition of Tecoh, Yucutan in the late 1800's.
I had never heard of the place, so didn't know what to expect and didn't feel any overwhelming excitement upon arrival.
However, by the end of the day I wasn't ready to leave.
Twenty five years ago, the Shangri-la Group acquired the Hacienda Sotuta de Peón with the dream of bringing back to life the golden years of the henequén.
They had a lot of work to do.
Over the past 25 years they have endlessly searched abandoned haciendas for machine parts, tracks, trucks and other items of historical importance in order to save them from the complete destruction of time.
Slowly but surely, the weeds of over-growth and neglect have been cut away to resurrect  the Hacienda to heyday of the Green Gold area.
And, resurrected it was.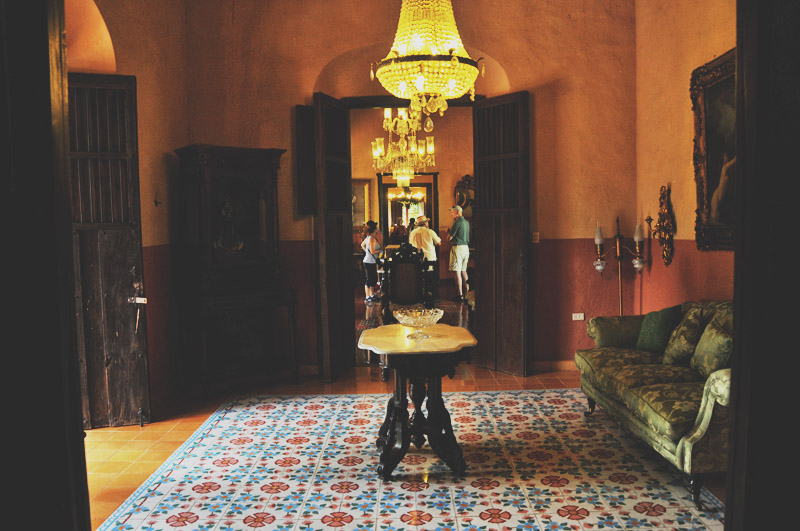 Working everyday in the Hacienda Sotuta de Peon are more than eighty Mayan Families, living in adjacent communities who depend on the jobs they have to raise their families.
Four generations of Maya are employed in the Family enterprises.
This is one of the truest forms of sustainable tourism, as it is providing jobs and livelihood for many families.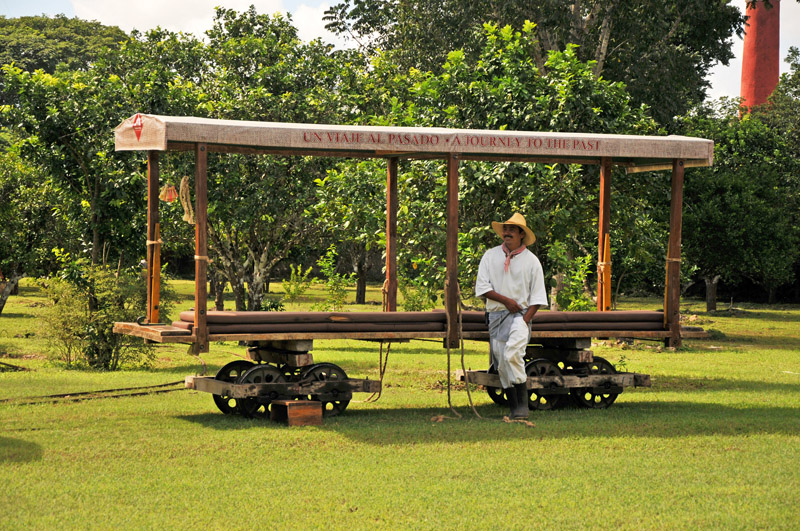 The Hacienda itself is a large and beautiful home with wide doors and open windows. Walking through the long corridors transports you back in time as you are surrounded by antique furniture and rooms that tell many stories.
I couldn't stop admiring all of the different tiled floors and was especially intrigued by the infinite number of hammock hooks that were absolutely everywhere on the property–from the kitchen to the balcony to the barn.
Hammock sleepover party at the Hacienda, anyone?
Yes please.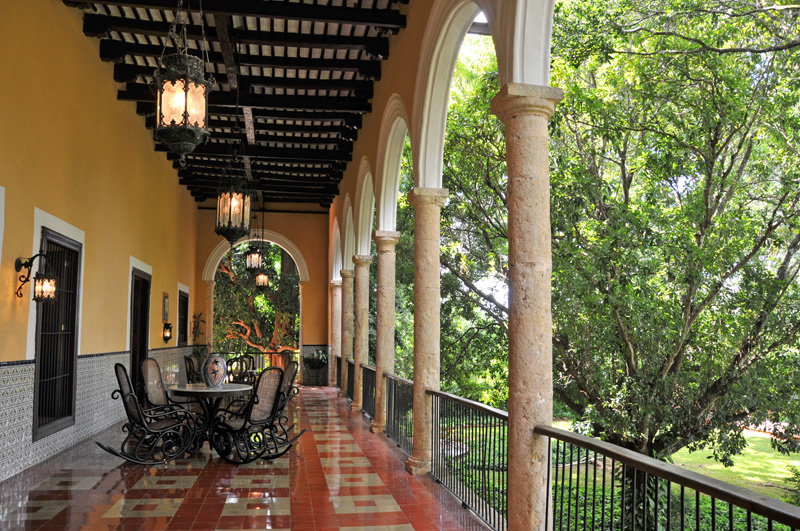 We were treated with a demonstration of how to make strong rope from sisal plant, the production that the Hacienda once thrived on.
From cutting the plants, the scrapper machine, sorting, drying, the bummer press, combing, spindling and rolling, there is a lot more involved to making rope than I had ever taken a moment to consider.
We even got to try our hand at combing out the dry sisal.
Next, we hopped on a mule drawn cart that was pulled along set tracks like a train.
We toured the grounds from the factories to the fields and stopped for a cold drink at the hotel restaurant.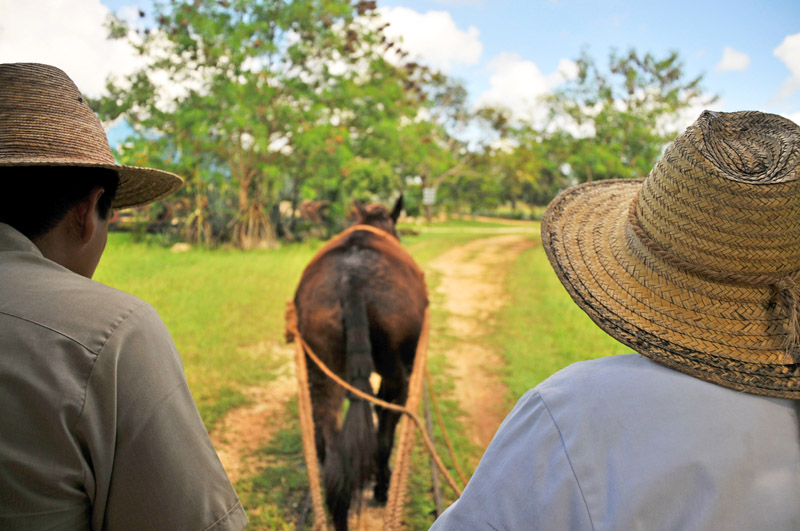 Back on the trails, we headed through the sisal fields to the Casa Maya where we met a man that had been living on the grounds for all of his life.
He didn't speak English, but from what I gathered, it had been a very long time.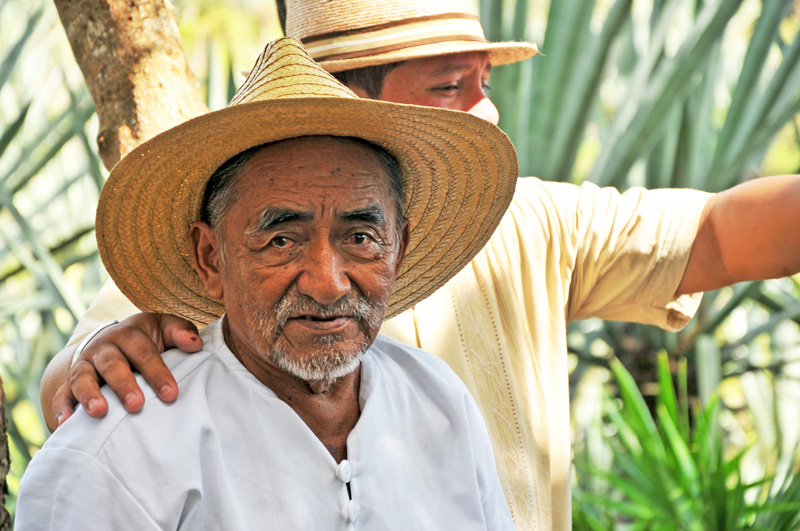 He graciously invited us into his home to look around and tell stories which were translated by our guide and also showed us how to plant sisal.
I was also offered personal Mayan lessons before leaving.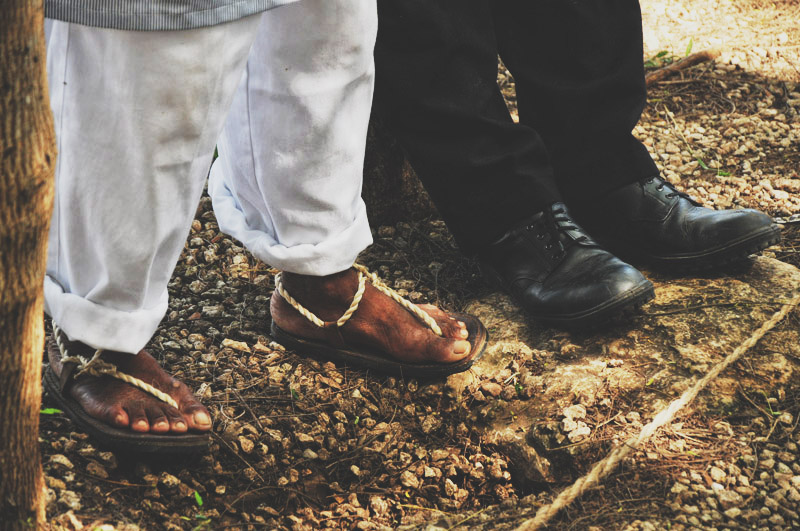 We hopped back on the mule carts only to hop back off again a few moments later, this time at the opening of a cave.
This wasn't just any old cave though.. it was a cenote.
The most beautiful cenote I had ever seen.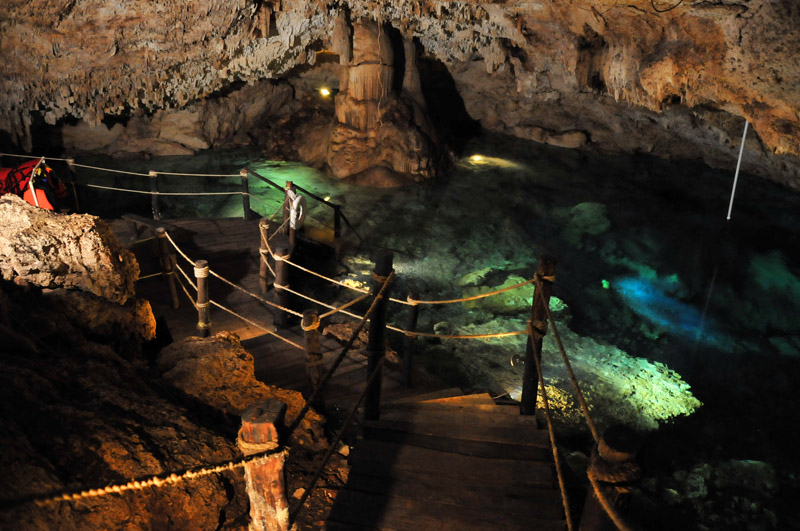 Without a second thought I changed into my swim suit and jumped right in.
The was was cold and refreshing and light streamed in from a hole above, glistening off the rocks and sending reflections in every direction.
I floated around looking at the brilliant colours beneath my feet and found myself wishing that I could stay there for the rest of the afternoon.
Or forever.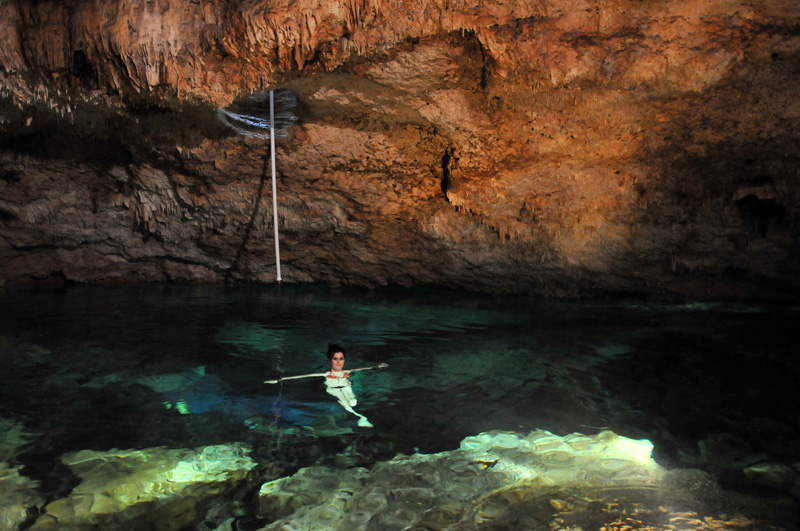 To wrap up our visit at Sotuta De Peón we sat down for a big lunch of fresh juice, vegetables, tacos, soup and a variety of local dishes.
It was a perfect and delicious way to end an unexpectedly fun day.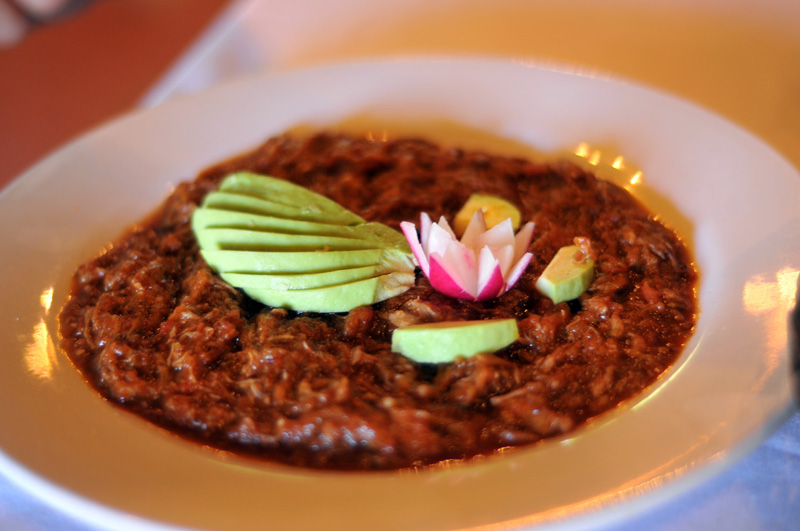 More photos from Sotuta De Peón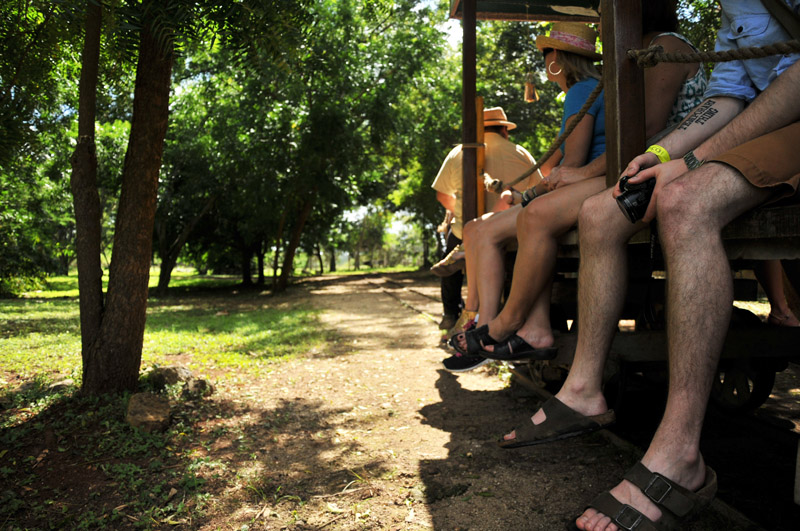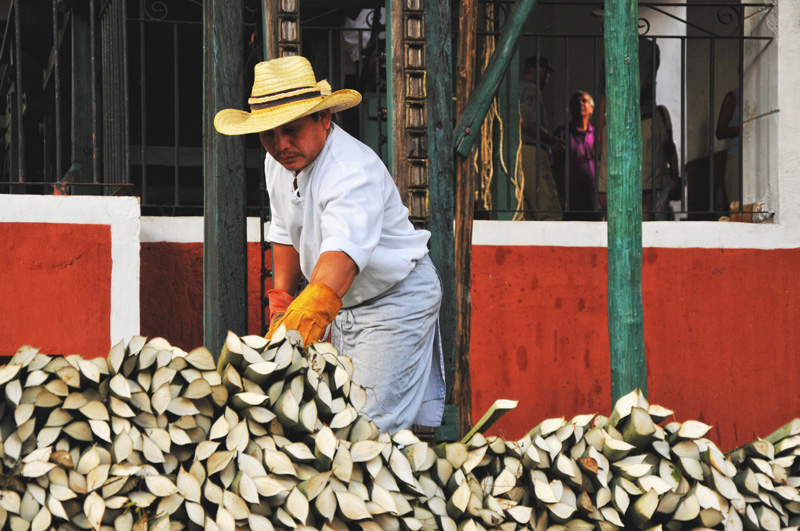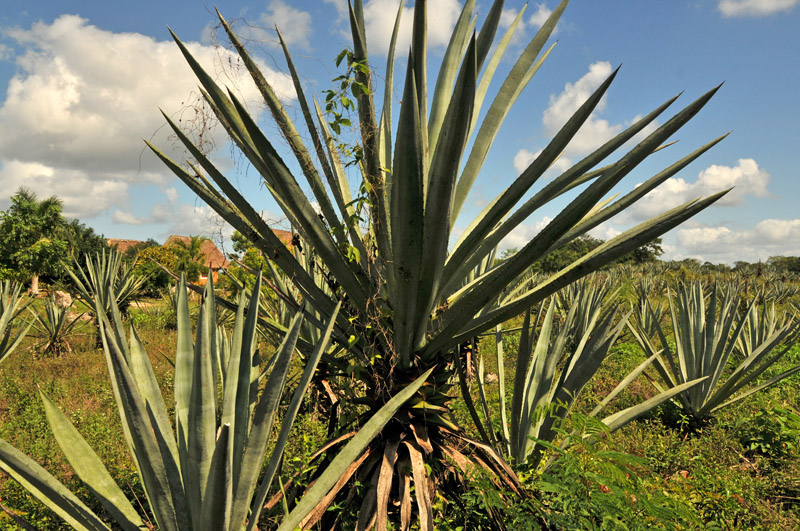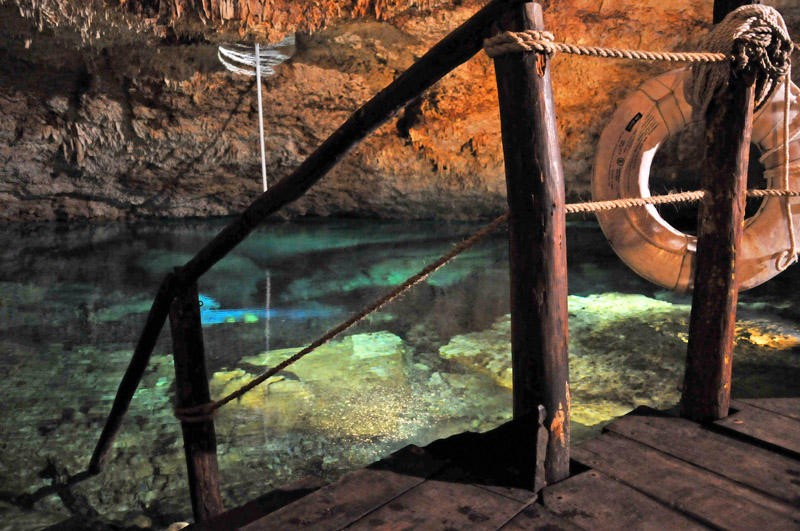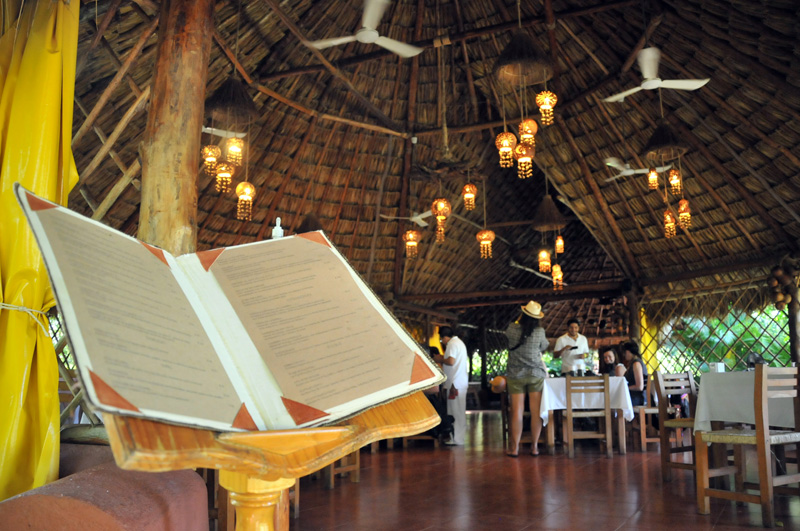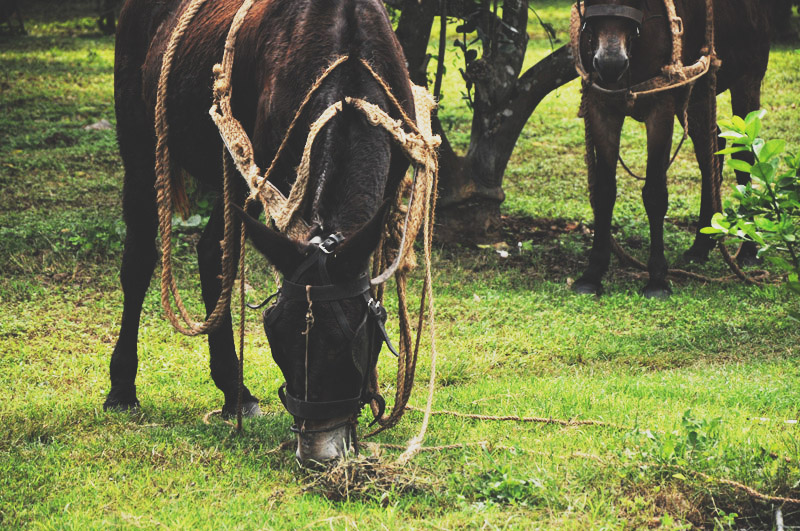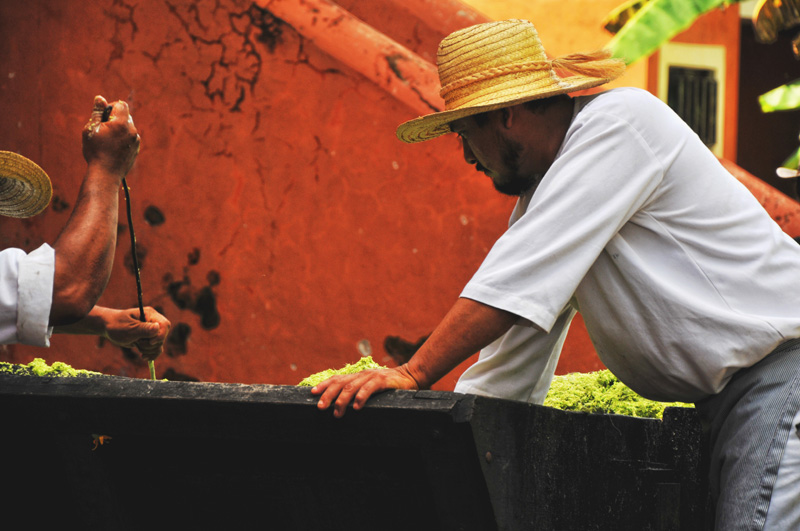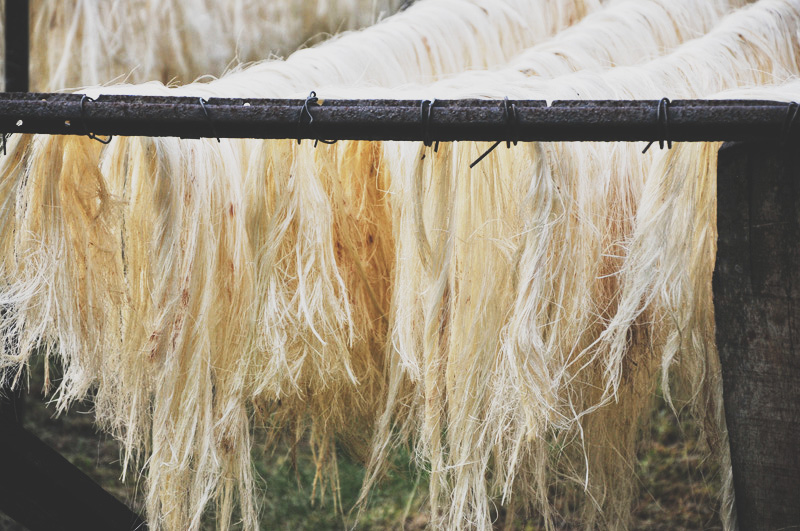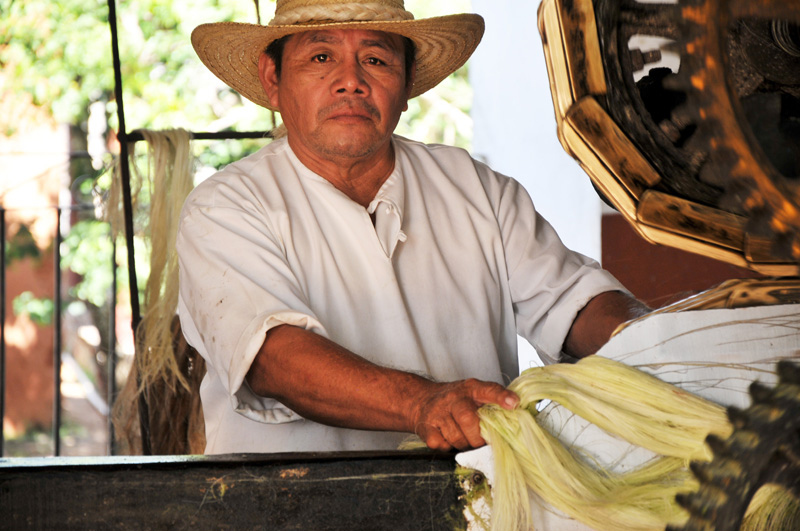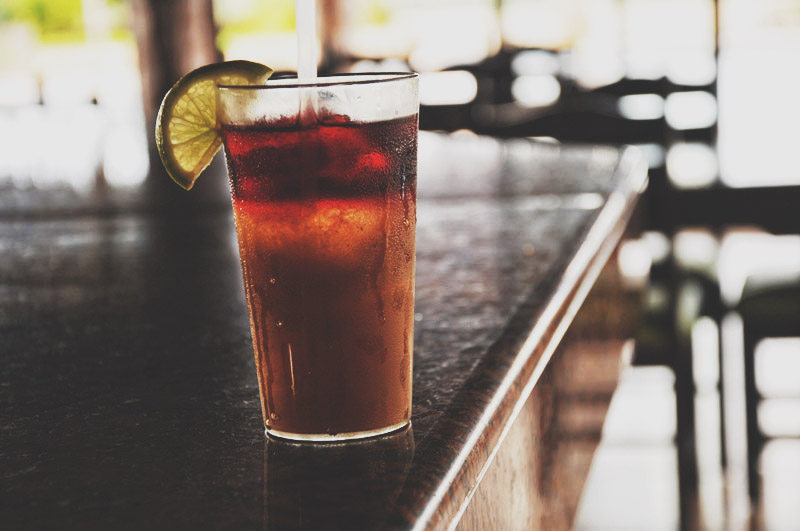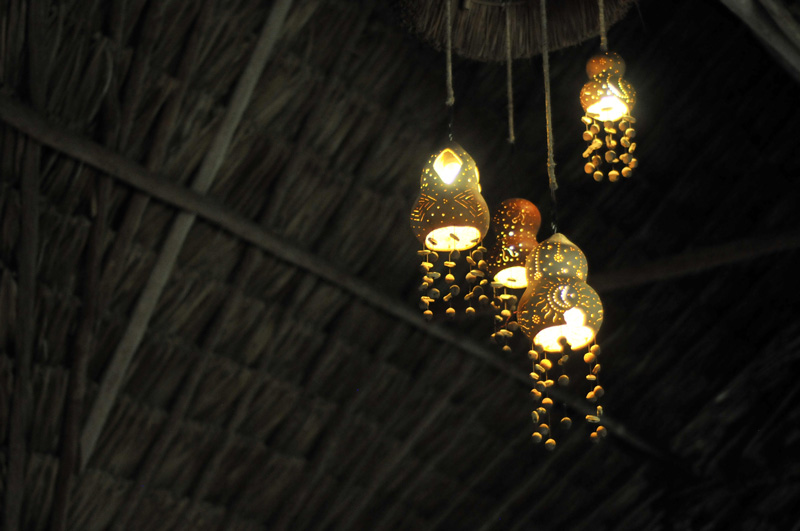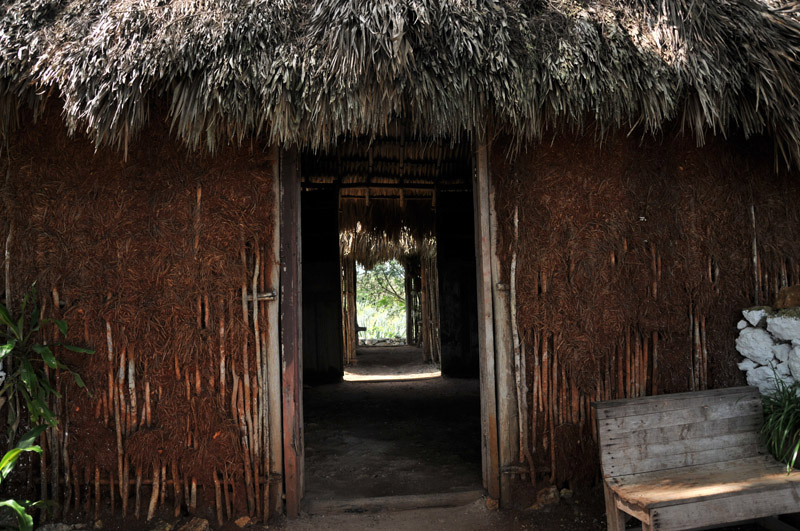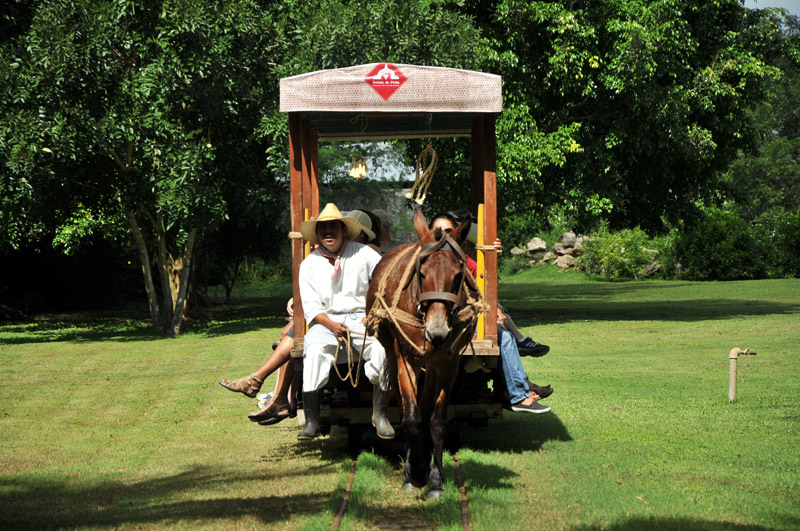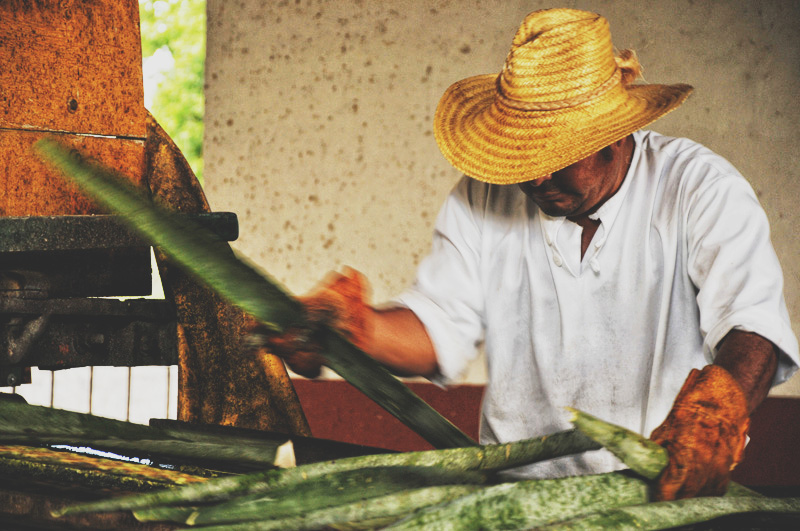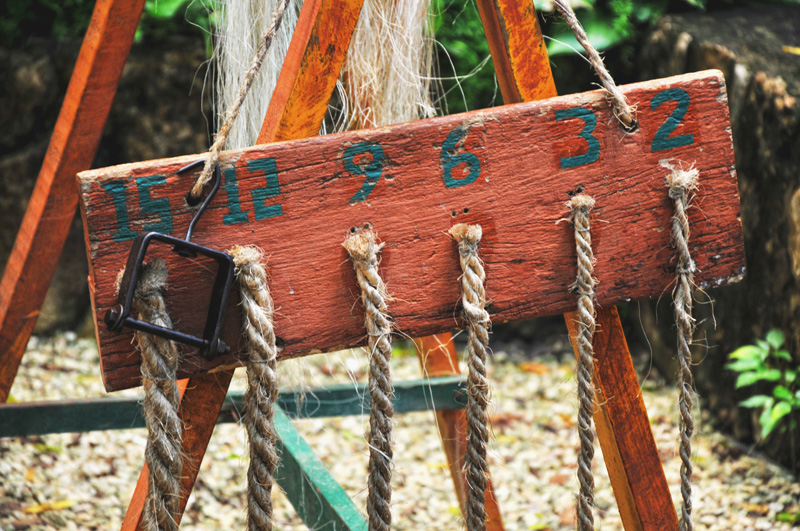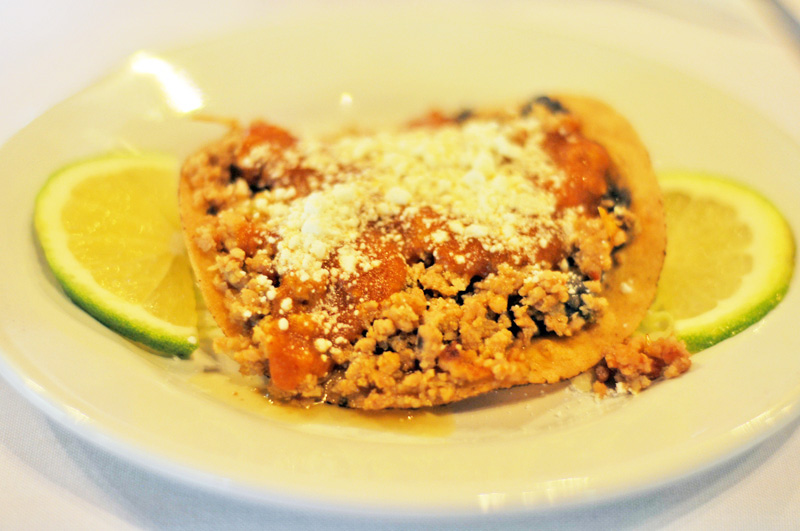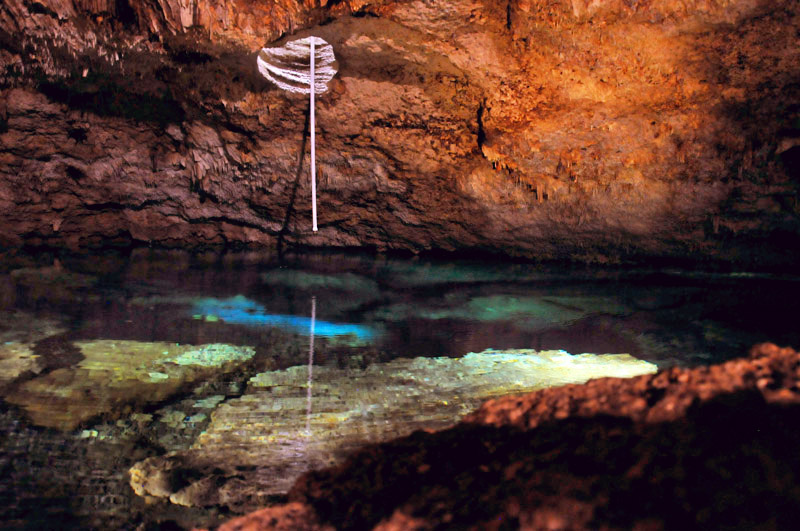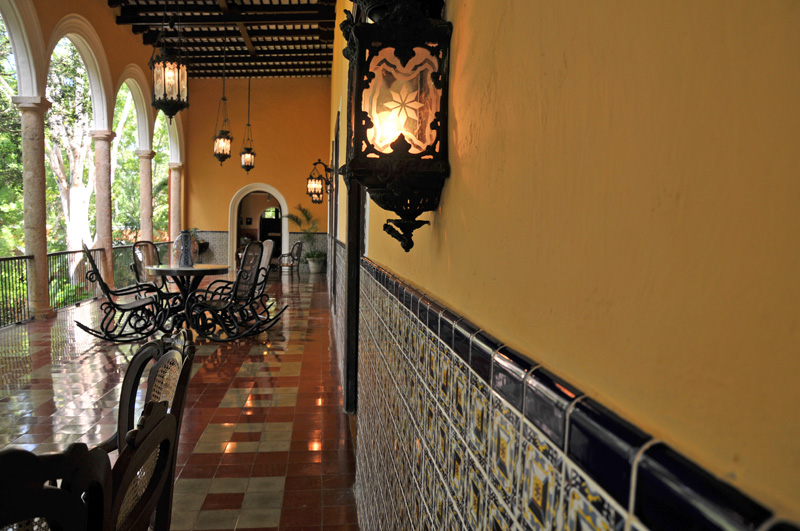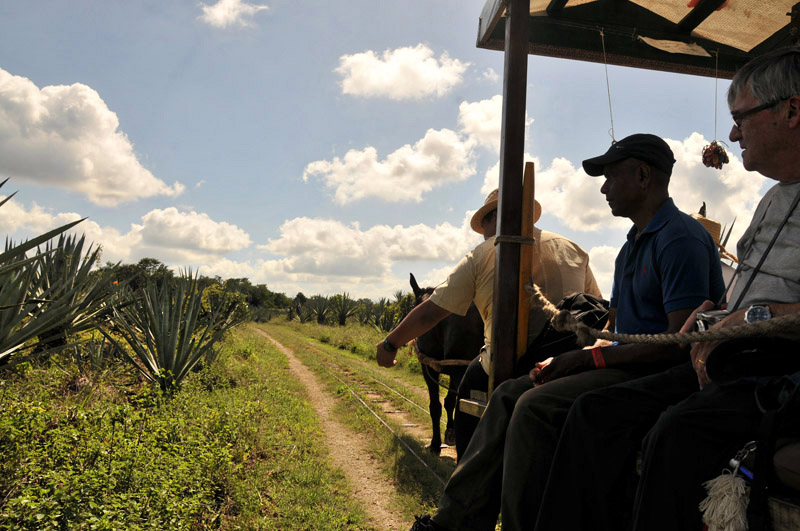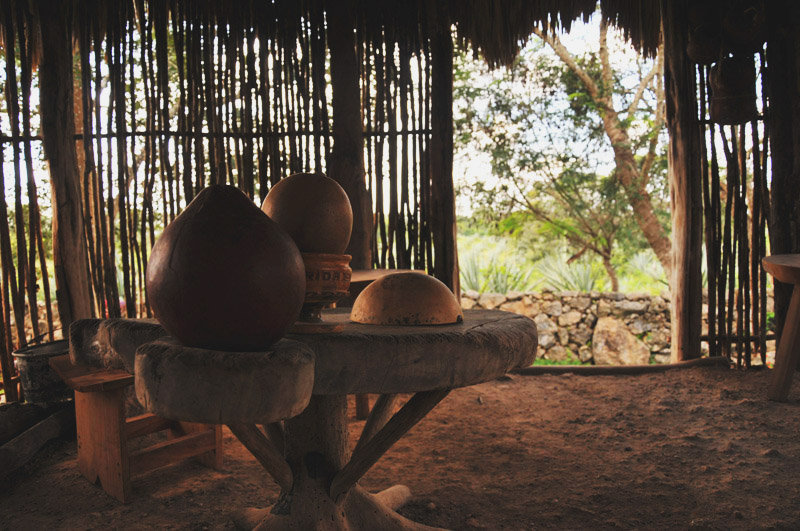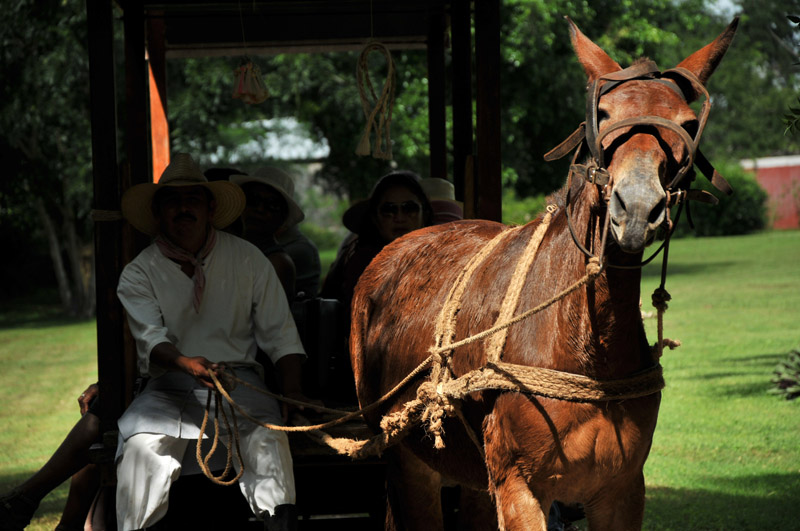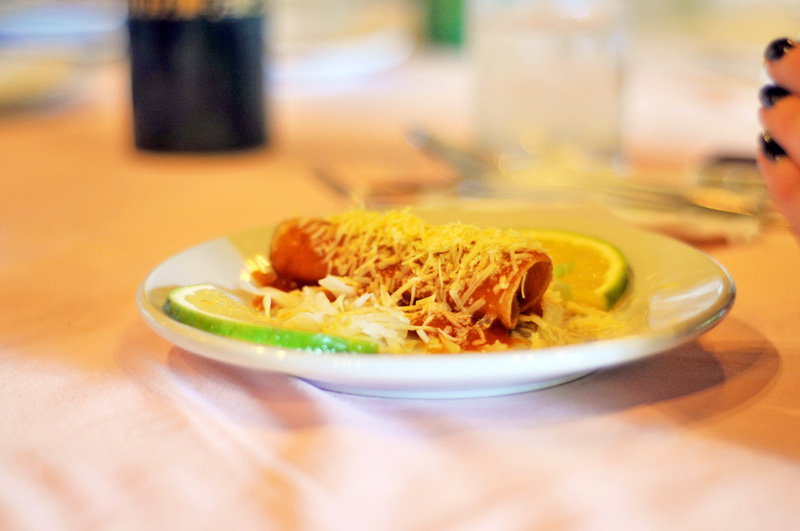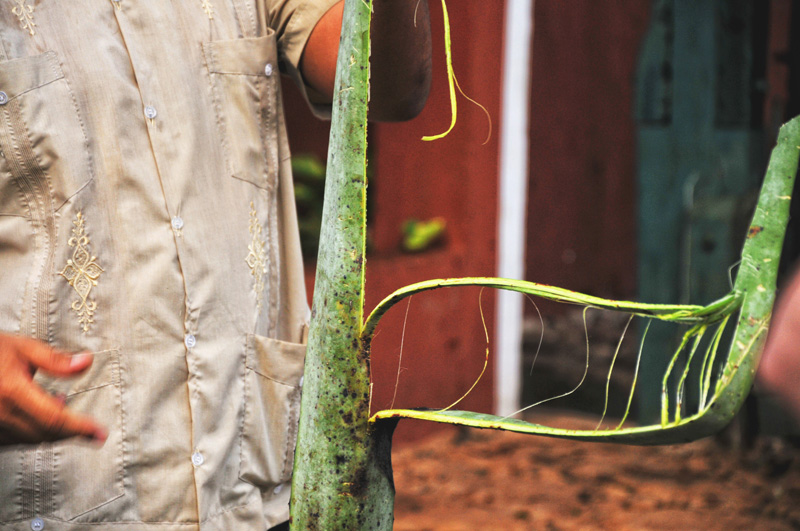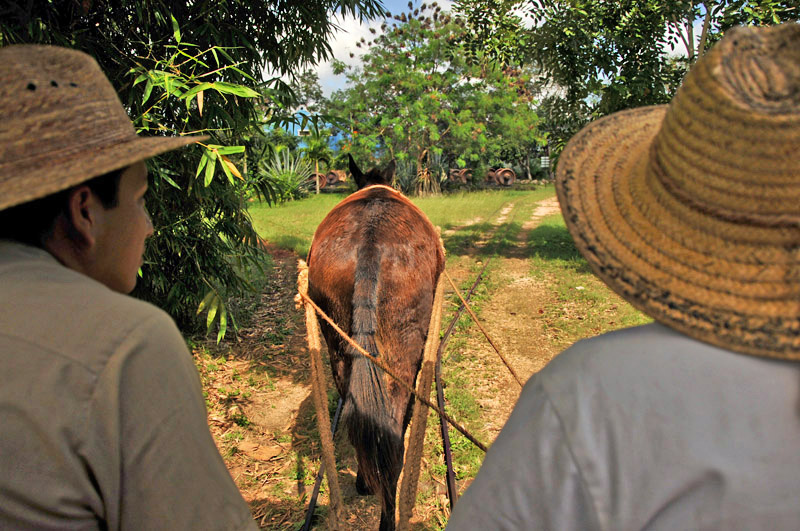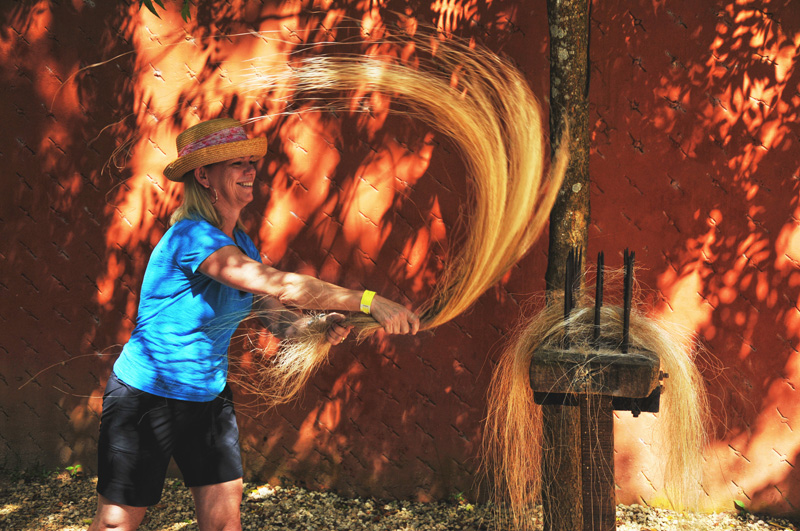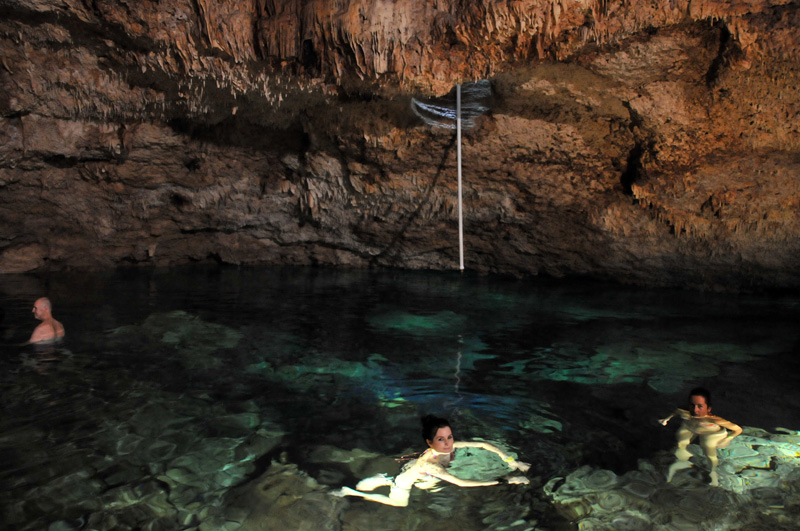 Visit Sotuta De Peon on your own
Experience Collection Duo Cancun Merida
This trip was made possible by 
Transat Holidays, Visit Mexico and Yucatan Tourism.
All views and opinions are my own.
Have you ever been pleasantly
surprised by a destination?