Traveling is one activity that doesn't require a girl to fuss over her hair, or make sure that she's looking presentable. No one is there to judge her; she can relax and feel comfortable in her surroundings. It's perfectly acceptable to wander down a Thai beach without make-up, or hike an Amazon trail in a raggedy, old pair of pants. There is no better feeling than driving down endless highway for days on end, with no shower, and no mirror in sight.
However, there comes a time in every travelers life when a little tweaking and up-keep is necessary, and it is always a little more work for a female. Whether your new friends are hosting a party, or you're going to a fancy dinner, or you're meeting someone special; you cannot exactly show up in last week's T-shirt and that bird's nest on your head. There comes a time when every girl needs to become a lady, and here's a few tips on how to do it on the road…

1. Big Pair of Sunglasses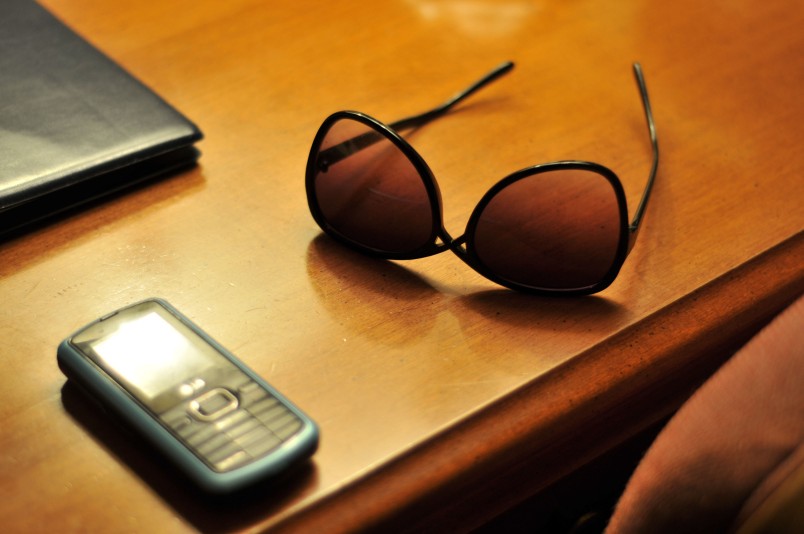 Stayed at that beach party a little later than you should have, and feeling a bit "slow" in the morning? Sure, you might get a few strange looks for wearing sunglasses indoors, but probably far less than if they could see those huge, dark circles under your eyes. A big pair of sunglasses are essential in hiding tired eyes, or yesterday's (half remaining) make-up.
2. Brush
This one probably seems obvious, but you need to brush your hair! Especially if you have long hair, you should try to keep it brushed, at least every other day, or you are going to end up with a human-sized bird's nest on the top of your head. Don't be surprised when you wake up sporting a small family of sparrows if you haven't kept the tangles away.
3. Pocket Mirror
They're small, light, and easy to pack; there's no reason why you can't keep one in a side pocket, or with your toiletries. No one is going to think you're vain for carrying a mirror; in fact, the locals might thank you for not showing up looking like a complete disaster.
4. Hair Elastics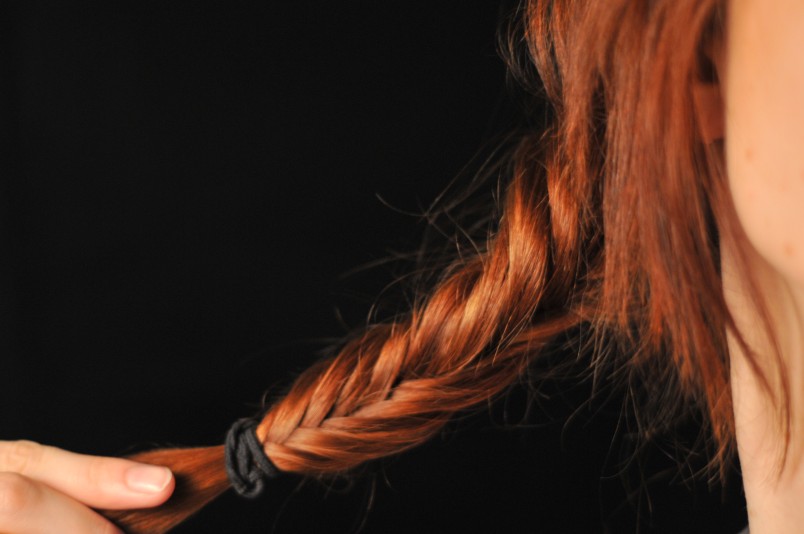 For the days when you're having a bad hair day (sometime before the nesting stage), it's easiest just to tie it back in a pony tail. No mess and no fuss, and you'll be free to carry on with your expedition. Also, for the days when your hair is too greasy to leave alone, braids are a miracle worker!
5. Sun Dress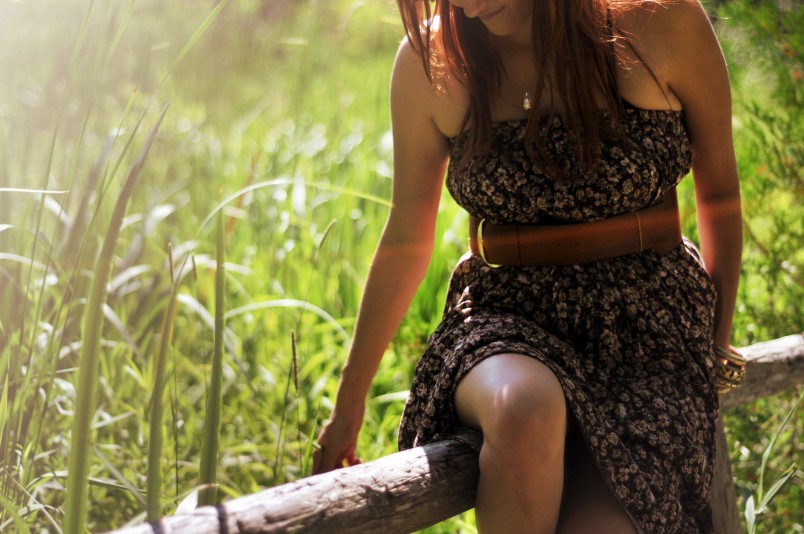 Even if you only pack one, having a sun dress in your bag can come in very handy. It can squeeze down in the bottom until you need it, and then emerge to turn you from scruffy nomadic duckling to a beautifully mobile swan. Not comfortable in florals? Opt for a simple little black dress.
6. Sandals
Sandals go with just about everything. Look for a simple pair that won't draw too much attention; they can go with cargoes, short, or a dress. Sandals are light, durable, easy to carry and easy to wash. A bonus? They're usually very inexpensive!
7. Mascara or Eyeliner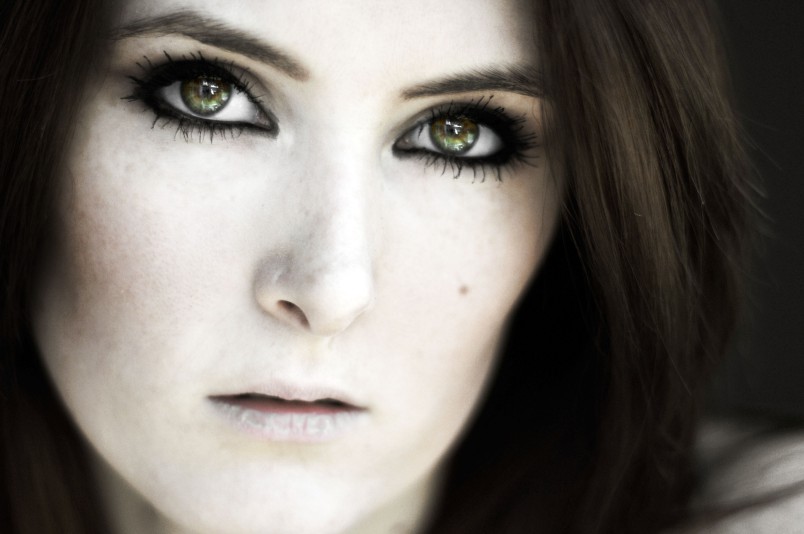 Just because you're attending an event while abroad, doesn't mean that you have to cake on the make-up to impress. However, you might think about a quick application of mascara to your lashes, or Eyeliner around the eyes. Your company will probably appreciate your efforts, and it might draw the attention away from those bruises you got on safari.
8. Travel Purse
Most travelers take a day pack with them, on top of their regular backpack. This day pack holds all your day time essentials like money, maps, and your camera. It also holds the items that you may feel uncomfortable with leaving in your hostel or locker like your passport, airline tickets, and credit cards. A regular day pack might come in the form of a simple sack, or smaller backpack; this just won't do for a dinner party. Ditch the nomad sack and opt for a slightly fancier purse/bag that is still easily collapsible for storage.
9. Flavoured Gum
Flavoured gum will hit two birds with one stone. Not only will it cure your travelers-breath; it will even replace the need for perfume! A fruity gum will create a scent that will surround you, for at least the first 20 minutes or so. It's not going to replace a shower—but it will give you a little something extra.
10. Jewellery Piece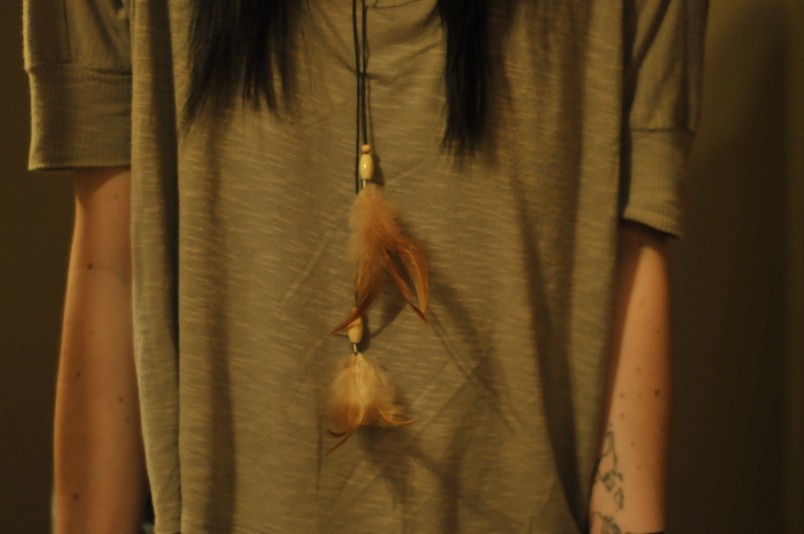 This is actually something that you can pick up on your travels, at a local shop or vendor. It makes for an extra souvenir to take home, and a little extra pop to your appearance. Don't spend all your Euros or Baht on some expensive stone that might get stolen; but find something that will stand out, and that you will love. A simple dangling feather, or low-hanging shape can really complete your outfit.
If you think that you can handle a couple of these tips next time you're traveling, there's no reason that you can't be the nomadic belle of the ball. There's no need to turn into a beauty queen, but if you find the need to freshen up for one night, keep these ideas in mind, and you'll be well on your way. And hey—would you appreciate your next guest showing up all un-showered and dirty?