I've been receiving a lot of questions lately about traveling alone via my Tumblr and Contact Page.
Do you really like to travel alone? Is it safe for you to travel alone? Do you ever get homesick? How do you actually go about introducing yourself to strangers while you travel?
Mostly just general concern about traveling alone. Well, here are a few things I've done in the past to meet new people while traveling.
Traveling alone is like a Right of Passage; it is something that everyone should try once. You will learn a little something about yourself, and see and do things that you never thought possible.
However, as many positives that solo-traveling has, there will always be one negative—loneliness. "Homesickness", "Nomad Depression"—whatever you want to call it—loneliness is a killer when you're on the road.
Whether you're in a foreign country for one night, six weeks, or six years; you might never feel entirely comfortable and happy until you make at least one friend.
Making friends is one of the best things about travel, and it doesn't have to be as difficult as you might think!
Hostels :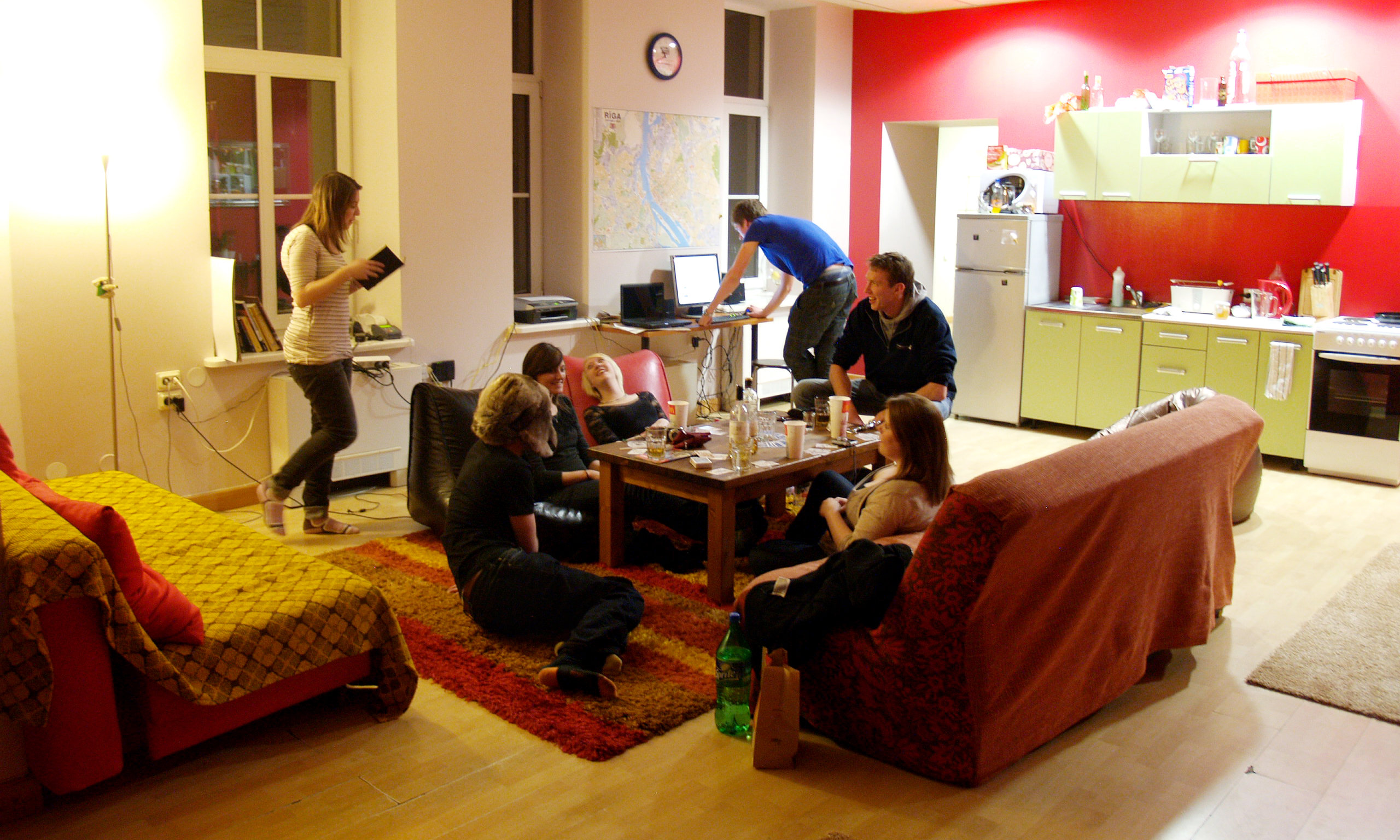 This is probably one of the most obvious ways to make new friends while traveling. In order to meet new people, you have to put yourself in a location where you can actually interact with them.
If you're staying in a hotel, chances are that you will not leave your room, and you will never even have the opportunity to strike up a conversation with someone.
Hostels provide a very public atmosphere with room-mates, bunkmates, and common rooms. You could even make a new friend while brushing your teeth!
Couch Surfing :
Couch Surfing is a great way to make friends; you will probably become really close with your hosts. However, there is another way to make friends without actually sleeping on their couch.
Couch Surfing offers the option to "meet for coffee", which is a good way to get more insight on the city that you're in, or maybe even a personal guide.
Another way to participate in a meetup, is by browsing group walls and keeping an eye out for any scheduled events in your location.
Maybe everyone is meeting after lunch to rent bicycles, or perhaps there is a party on the beach that night!
Day Tours :
Day Tours are available through basically all accommodations, and can be paid for ahead of time, or at the time of departure.
If you book a tour through a hostel, you are more likely to find others who are also traveling alone. The great thing about a bunch of strangers being stuck together in an unfamiliar setting–is that everyone is in the same position.
No one wants to spend the day alone and strangers make good company.
Host a Party :
It may not always be possible—but organizing your own event or party is a great way to meet new people. If you're staying in a hotel or hostel, let everyone know that there is a party happening at a certain bar, at a certain time.
If you're staying somewhere with enough space and you get the go-ahead from the owners, throw the party there. When I was staying in a camp-ground bungalow in Southern Italy, my (new) friend and I decided to throw a little gathering on our porch.
We whipped up some make-shift invitations out of paper and magazine pages inviting all of our neighbours, and delivered them by hand. We had a great night!
Pub-crawl :
Most pub-crawls are held on weekend nights, and leave right from the hostel's lobby. Be sure to sign up during the week; the sign-up sheet will probably be available at the front desk.
You may have already made friends with your bunkmate or room buddies, but it's perfectly acceptable to go alone too.
After a few beers, complete strangers will be your new best friends, and you will have cool people to hang out with for the rest of your trip.
Social Media :
You might not expect to find anything, but check your social media pages to see if anyone that you know is in the area.
The higher the number of friends or followers are, the more likely that you're going to find someone to meet up with. I once checked my Facebook while in Barcelona, and found out that a friend from home was actually there too!
We had walked by his hostel earlier than day, so returned later for a drink! It's a small world; chances are that someone you know (or a friend of a friend) is close enough to meet up for a coffee.

Traveling alone doesn't have to be scary. Making friends on the road is easy, as long as you're willing to try. There's no need to put off a trip, just because your best friend can't afford to go.
I really liked what Alesha had to say about the subject :
"I dont understand what the big deal is about travelling alone. I mean I dont know why people think its so strange. If I didnt travel alone I'd never get to travel (I'd just still be waiting on someone else to save and go) and by doing it alone I learn so much about myself. It's a great thing! And travelling safe is the same as staying safe in your own home city. Dont go to deserted places last at night by yourself, keep your wits about you, etc."
This is very true—if you spend your life waiting for someone else to travel with you—you may never leave. So, get out there! Travel alone, and come home with new friends!