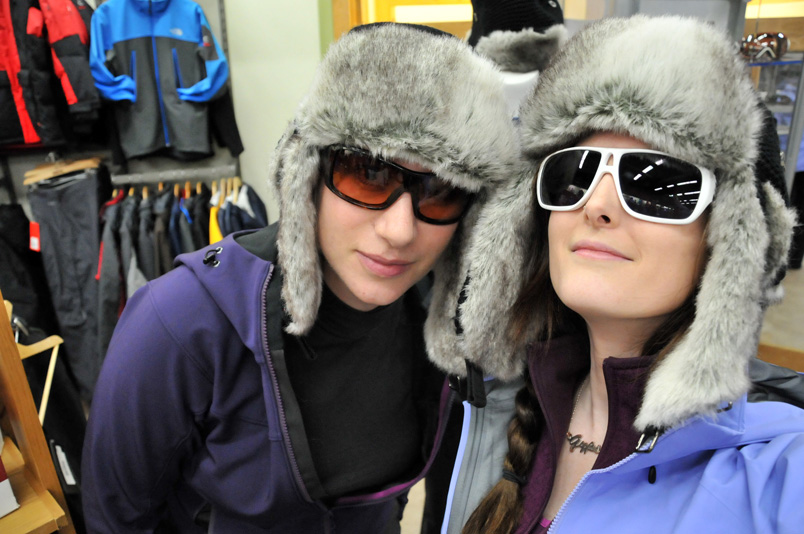 This weekend was one of the most fun and exciting weekends that I have had in a very long time, and it took place right here in my very own backyard of Ontario.
We drove up from Toronto, and spent the weekend in Huntsville; dog sledding on Saturday and ice-climbing on Sunday. I laughed pretty much the entire time that I was on that dog sled, and checked off a life-long bucket list item. After returning home, I just can't get ice-climbing out of my head. It's seriously all I have been thinking about; talk about addictive!
So, before I get into all of the glorious details of dog sledding and ice-climbing, I want to share with you, how to create your very own Ontario Winter adventure weekend getaway!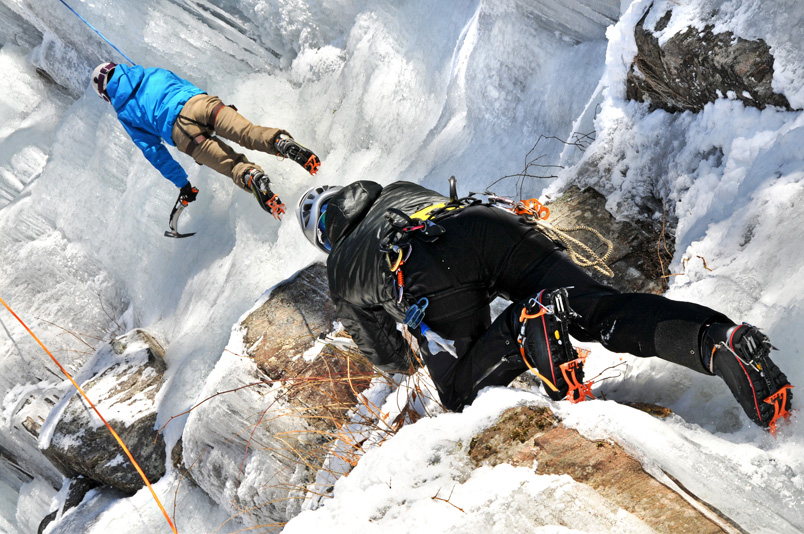 When most of us Torontonians or Southern Ontarians think of travel, we usually dream of far-off lands and exotic locales. What most of us don't even realize, is that our very own province is just bursting with exhilarating and adventurous opportunities. And, we don't have to pay an arm and a leg to do them.
For my American and International readers, I highly urge you to consider Ontario for your next big trip. Americans–we are you neighbour, all you have to do is come next door, and we will welcome you with open arms. International friends–you know that Canada is the adventure capital of the world, and Ontario is no different!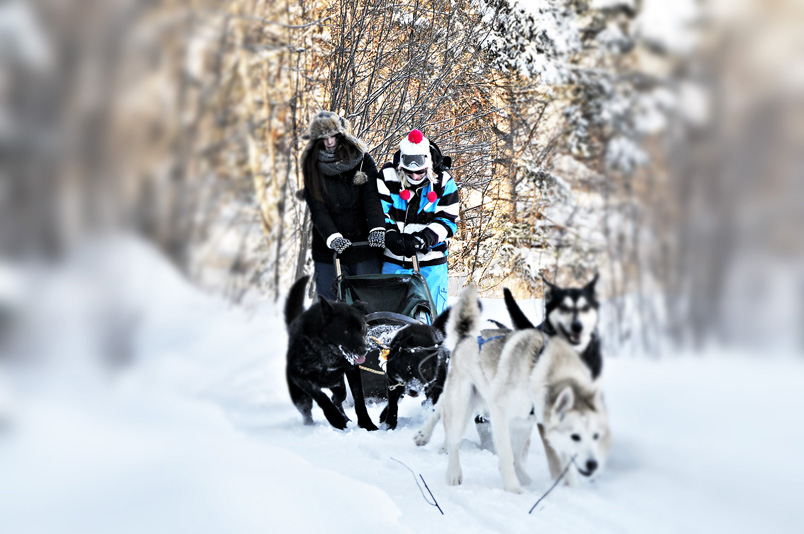 That being said, I present you with your very own outdoor Ontario adventure weekdend;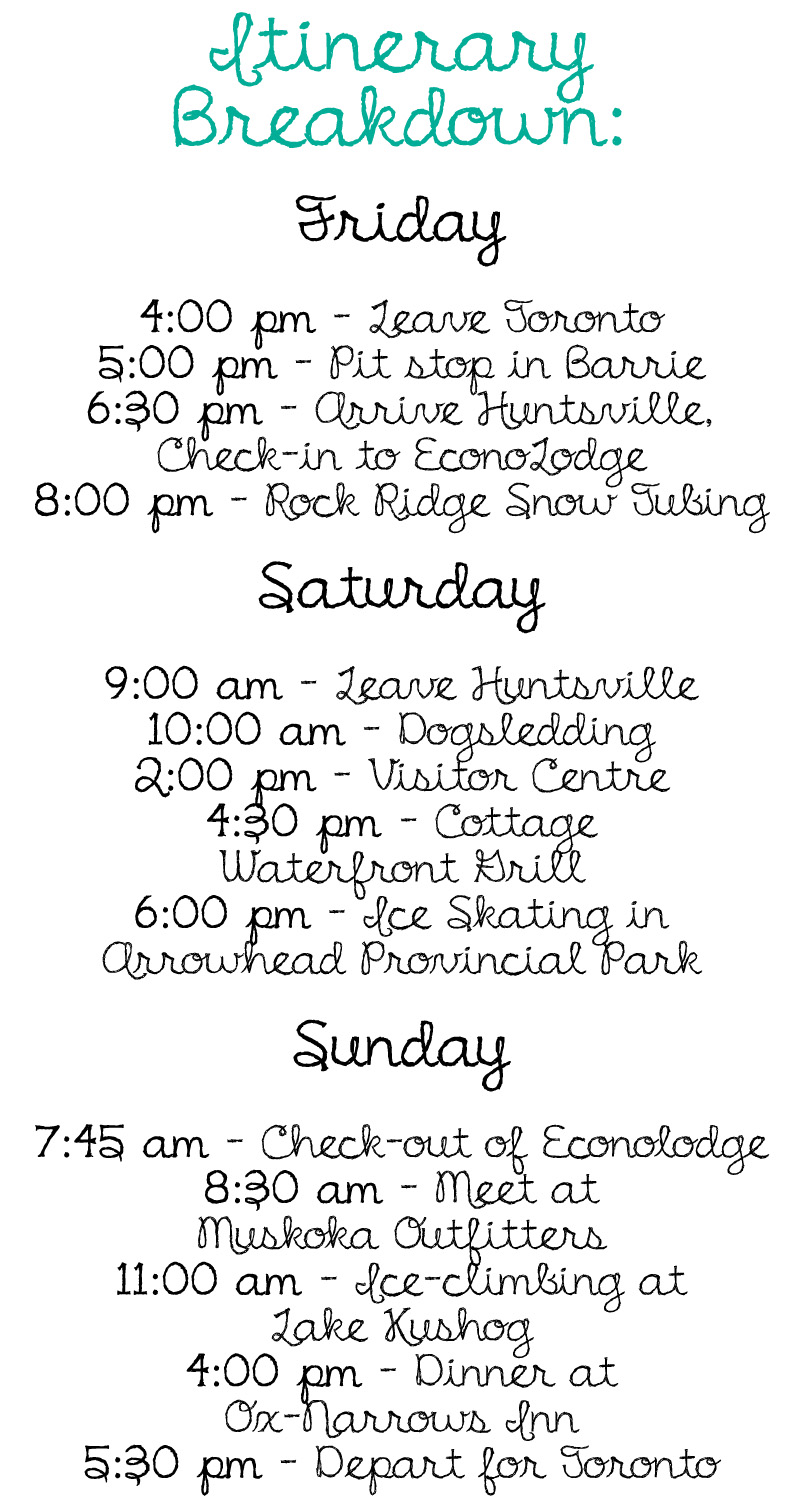 For starters, I would personally suggest taking this trip with a friend, or a group of friends. I went with my good friend Karin. We had traveled together in the past (to England) and knew that we traveled well together. I wanted to have a fun time and be able to laugh all weekend.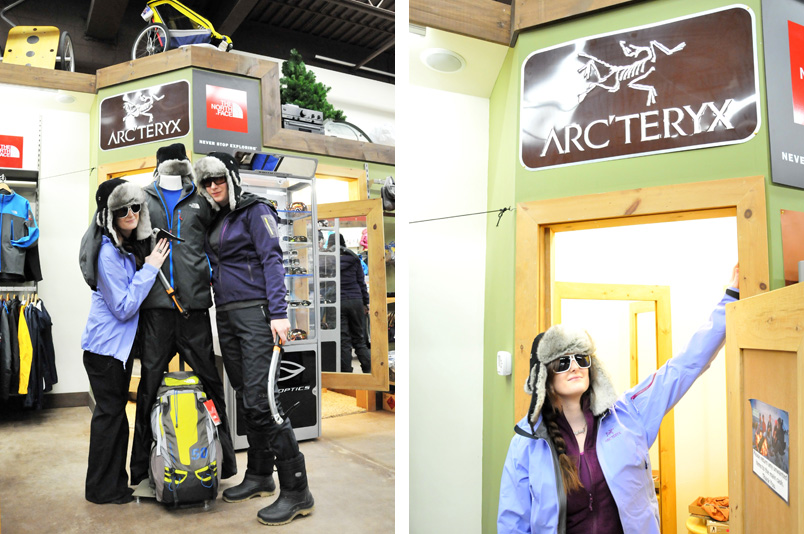 Of course, it would also be a great trip to take as a couple, or with your family.
Whether you are living in Toronto, or flying into YYZ, you will need transportation up to Huntsville. If you don't have a car of your own, you will need to make arrangements. You can take the bus if you're on a tighter budget, but knowing that the bus can be a little draining, we decided to rent a car with Budget.
We grew to love our temporary wheels, and even gave it a name… Vincenzo.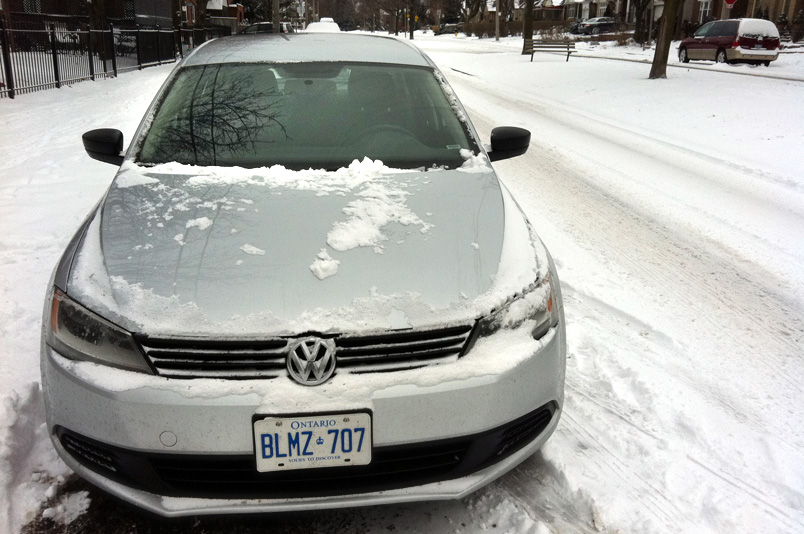 Consult your trusty iPhone map app, or even a traditional road map. Toronto > Huntsville.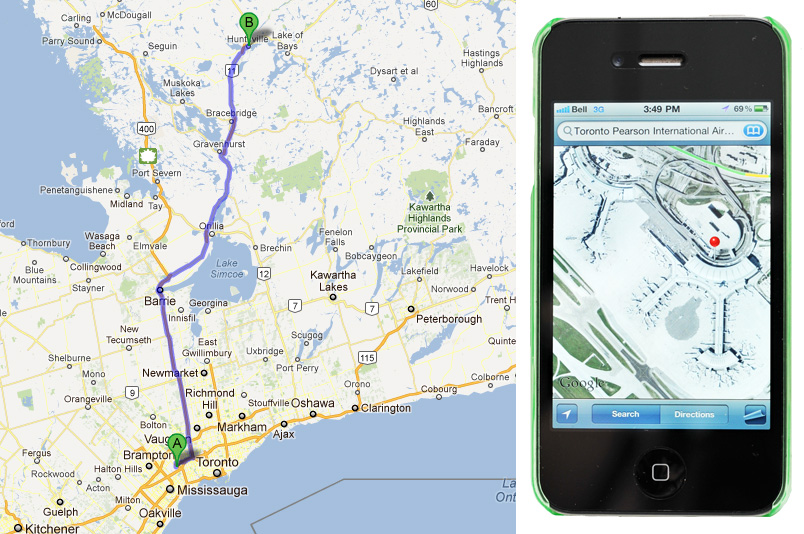 I would suggest making a pit stop in Barrie, ON, for food or a bathroom break along the way. We stopped at Burger King, because it was just off the highway.
Fuel up and get back on the road.
Once you make it to Huntsville, you will need somewhere to stay for the weekend. There are a number of hotels, motels or ever resorts to choose from, in the area. We didn't want to spend the majority of our budget on accommodations, so we went with the super affordable Huntsville EconoLodge.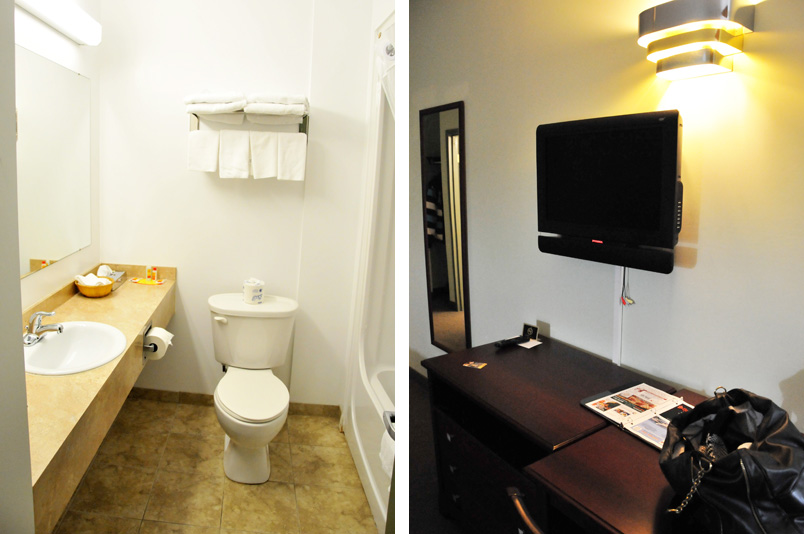 It had free wifi and parking, and the most delicious continental breakfast, including make-your-own waffles (yum!) and assortment of other foods. At rooms from $59.99 a night, you won't find anything better.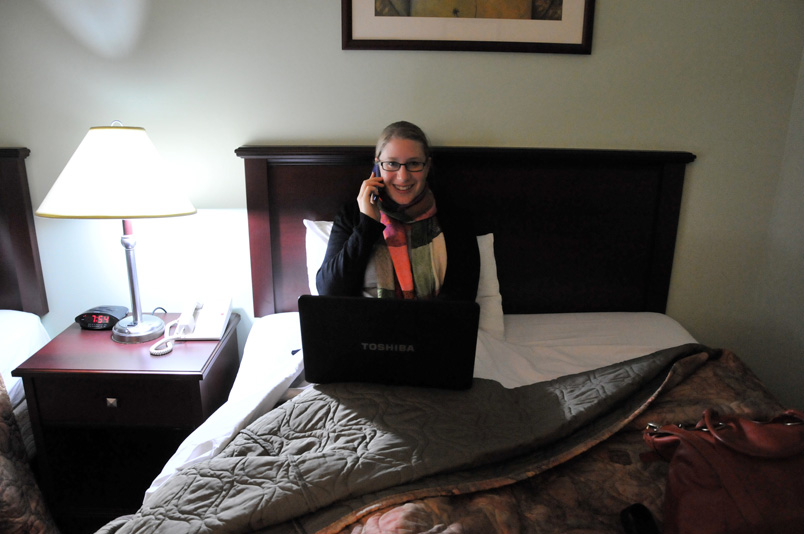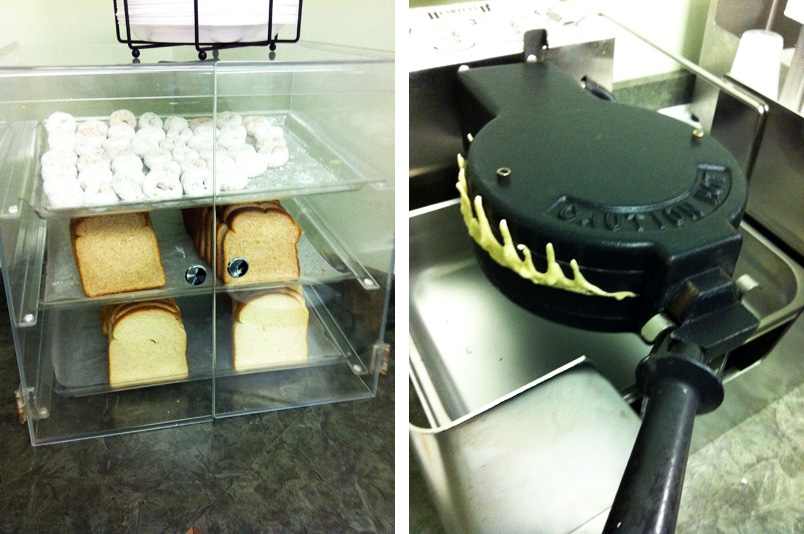 At this point, I would totally suggest going to Rock Ridge Snow Tubing. Unfortunately, we had some bad weather driving up, so we didn't quite make it in early enough, but I would have LOVED to have tried it! They are open until 10:00 pm, and only costs $18.
On Saturday morning, we woke up bright and early. And by bright, I mean dark, because the sun hadn't rose yet.
We stepped out into the cold -30C air and ran to the safety of our car. By the time the sun was shining, it warmed up to a toasty -26C.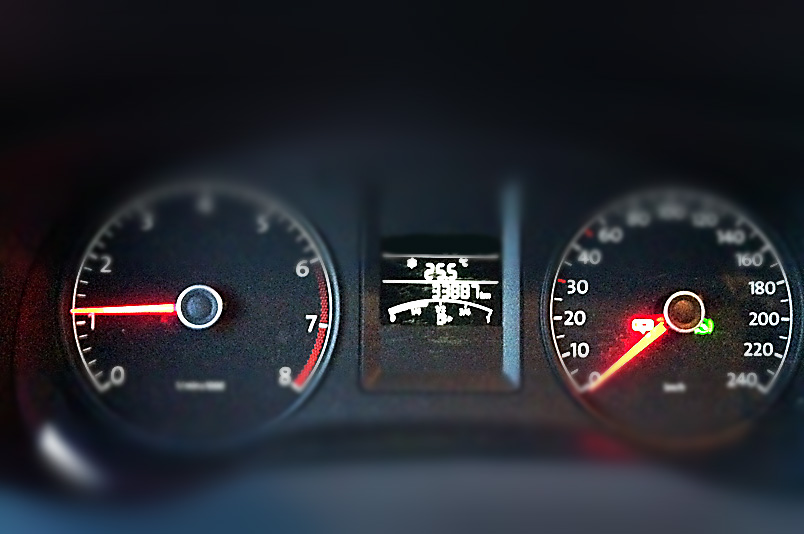 We made a brief drive from Huntsville to the West gate of Algonquin Park. Before you enter the park, you have to go into the office to pay the daily vehicle permit fee, of $16. It's a bit off the road, so keep an eye out for the lane way and look for parking.
Here, you can also find different booklets and papers on the park's activities. There is also an animal sighting board to the right of the counter. When we went, three moose had been spotted over the past few days. We only saw a group of wild turkeys, ourselves.
Back on the road, we had another 30 minute drive to Big Pines Trailhead. The roads were mostly empty, and it was a really scenic drive.
Arriving at Big Pines Trailhead, we were met by our dog sledding guides from Snow Forest Adventures, and readied ourselves for the experience of a lifetime. Dog sledding not only met, but exceeded my expectations in a lifelong dream.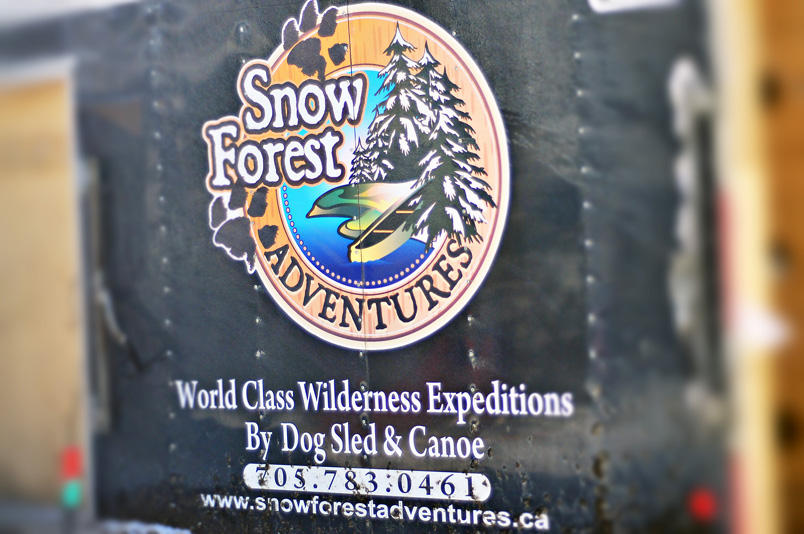 If you're not too chilly from the ride at this point, you should make a quick stop at the Algonquin Visitor Centre. You can learn more about the park and see some cool installations, and you can admire a breathtaking panorama of wild Algonquin landscape.
We had an amazing day and spent the whole car ride back to Huntsville gushing about everything that had just happened. Karin called home and told the story of the day, three separate times in a row! I started receiving messages from numerous followers on Twitter (after they saw my tweets and photoss about the experience), asking for info about the trip, so that they could try it themselves!
Upon returning to Huntsville, we freshened up at the hotel and then headed over to the Cottage Waterfront Grill. We enjoyed a late lunch in a room overlooking the frozen river, and relaxed in the warm, sunny booth.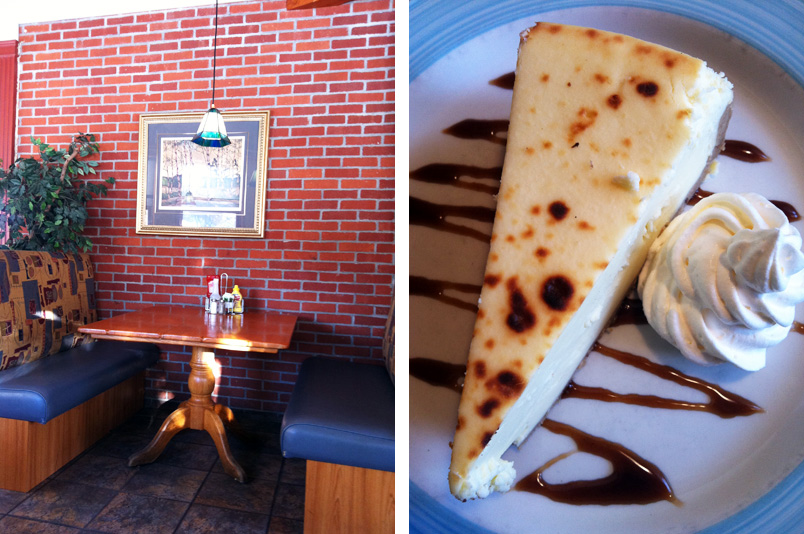 We did a little more exploring around town, and then spent the rest of the night back at the hotel, to rest for the next day.
However, if you are feeling up to it, and enjoy skating in a natural setting, you can choose to head to Arrowhead Provincial Park. Here, they have a 4km long ice loop, reserved for ice skaters. You can rent skates for $6, and get into the park for $14.
Sunday morning was an even earlier day than Saturday. We woke up, had our breakfast and checked out of the hotel by 7:45 am. From there, we drove to Bracebridge and met at the Muskoka Outfitters store.
We had already stopped at the store on Friday, on our way up to Huntsville. We were able to try on some gear that would keep us warm and safe for ice-climbing. Karin bought some Arc'Teryx gear, and we both bought snow pant gators.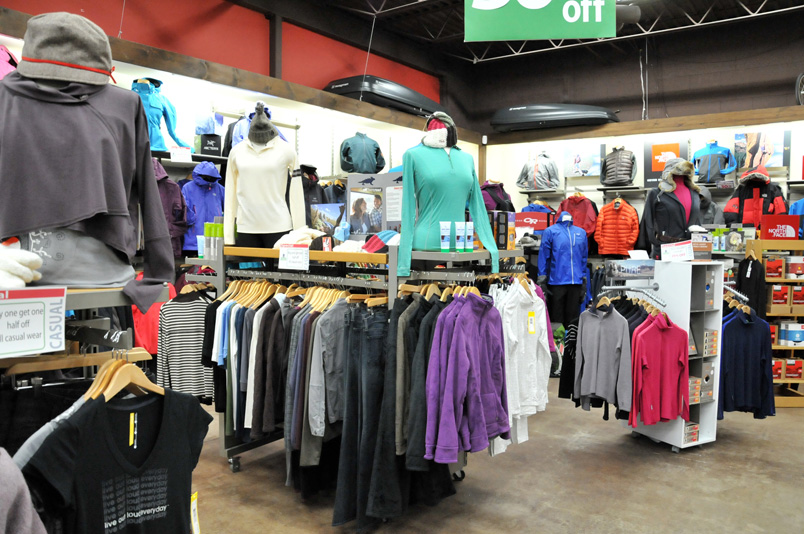 After fully gearing up, we drove out to Lake Kushog for a day of ice-climbing. I will have a full post about this experience in the near future, but until then, I can tell you that you HAVE to try it! I was able to climb much higher than I had expected, and caught on rather quickly.
Now that I'm back in Toronto, it's all I can think about. I can see how it is a sport that can easily become addictive.
I should also mention that this is an activity for just about everyone. I have asthma, myself, but I was able to get up that ice-wall without a problem.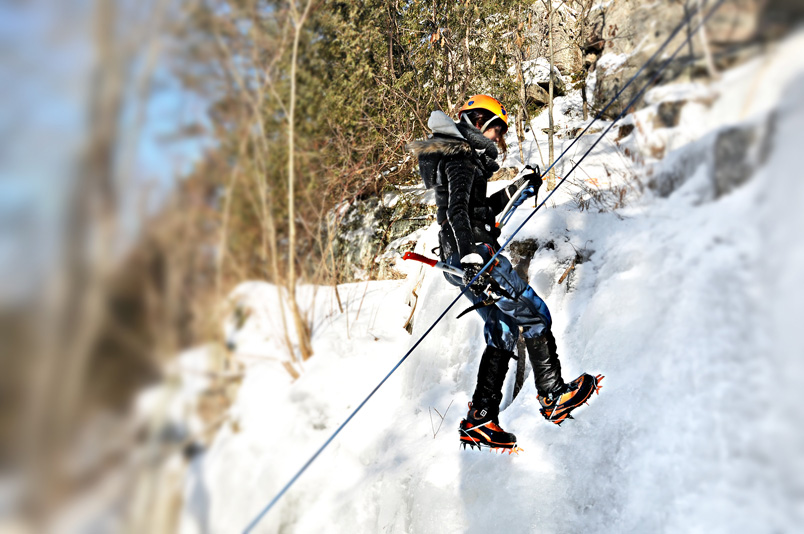 When you're finished with ice-climbing, you can have a hearty dinner at the Ox-Narrows Inn, where your vehicle will be parked.
And that's that! Your Ontario Winter adventure weekend getaway has sadly come to a close, and you can start making your way back to Toronto (or where ever else you came from). You will have memories and stories to last a lifetime, and not to mention a Facebook album that will make all of your friends incredibly jealous!
If you have any questions about specifics, or how to make your own adventure weekend a little different, please feel free to ask! I'm happy to help you plan your own getaway. Otherwise, you can also check out Outdoor Ontario to browse other ideas. I hope that you can plan your own trip soon, and happy travels!