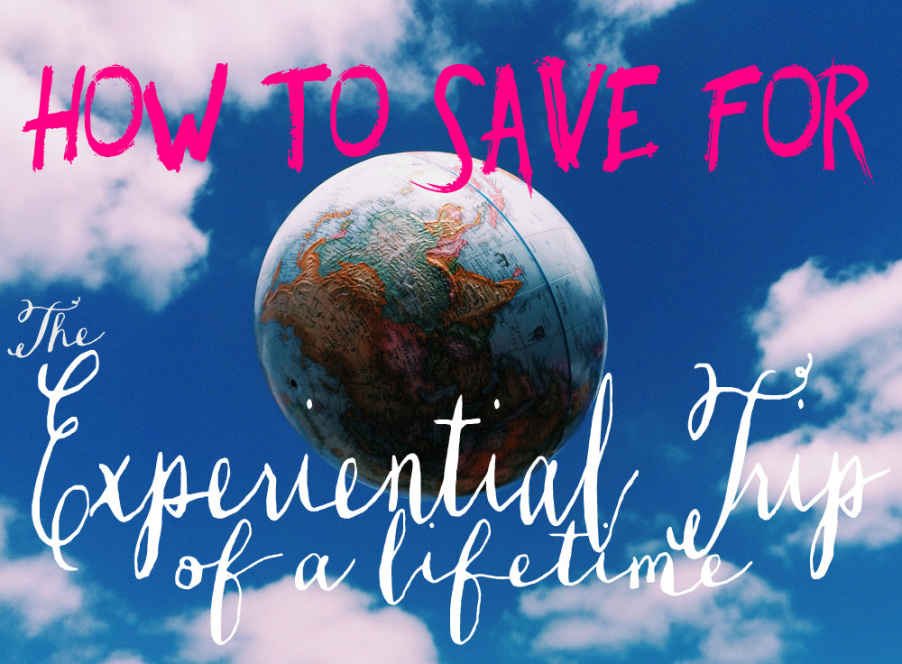 First of all, I should explain exactly what experiential travel is. Travelling isn't just for soaking up the sun any more; many travellers are interested in embarking on an experiential trip that pursues new adventures or personal interests–think cooking classes in Italy or yoga retreats in India.
"The vacations that impact us in lasting and powerful ways are the ones where we aren't 'going away' from something but rather 'going to' something, where it's more about the experience than the destination. Travelling can help you reprogram your brain, recharge your energy, reconnect with loved ones and cultivate an appreciation for daily tasks." – Julian Bolster, life coach and motivational speaker
However, according to a recent TD survey, these types of vacations are perceived as being more costly than simply paying a one time fee for an all inclusive beach vacation. I don't agree with this.
I've been on plenty of experiential trips, and prefer to travel that way. I've taken cooking classes in Chiang Mai as part of a tour around Thailand. I stayed at a secluded yoga resort in remote Costa Rica. I also learned to scuba dive in Japan, tracked nesting sea turtles in Tortuguero, and learned to ski in Jasper. None of these experiences cost too much money, or took up too much time. They were affordable as part of my main trip, and still allowed for plenty of other activities in the destinations.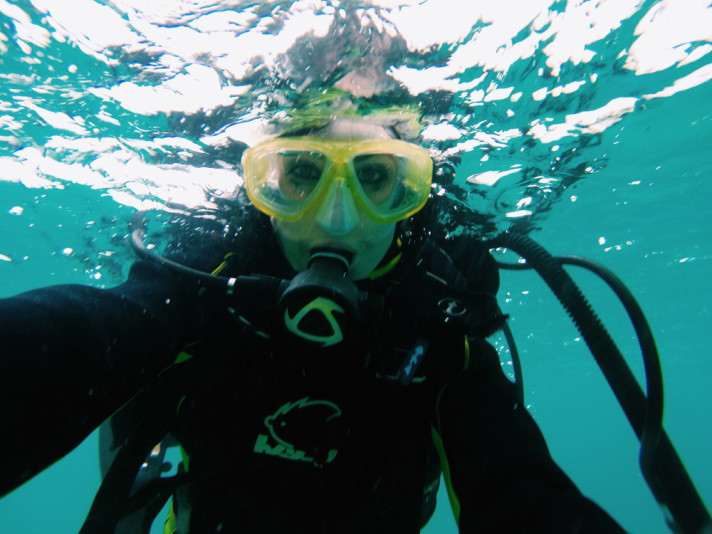 Forking over a one time payment may be easier, and make you feel like you're saving money–but in all likelihood, you're probably losing money. You could be paying $1000 for your room, whereas you could have found an identical hotel with your own research for $650. You might hand over $300 for the "open bar", and only have a few drinks. But, you could have bought a duty free bottle, or purchased individual drinks for under $100. When you aren't personally budgeting each item, or even know what the money is going toward, you are almost certainly losing some of your hard earned dollars along the way.
Now, think about how you could save when you plan the entire trip on your own. You will take the time to research which hotel in the area is the best value for it's price, or perhaps rent a vacation property and save even more. In this case, you would be free to buy your own groceries from the local market, and cook your own meals, saving you another small fortune.
Sure, some experiential trips might cost a little more than it would to lounge on the beach all day. Hand arranging tapas with Ferran Adrià or spending a month unwinding at the Parmarth Niketan Ashram could dip a little into your savings. But, there are also lots of less expensive activities closer to home that you can do. Or you can make the experiential element part of a more traditional vacation and spend the rest of the time enjoying the pool.
Personally, I'm happy to spend a bit extra on something that means more to me. Quality > quantity. Problem is.. most people are hesitant to even think about embarking on these types of trips because they just don't know how to do it, or how to save the money they need.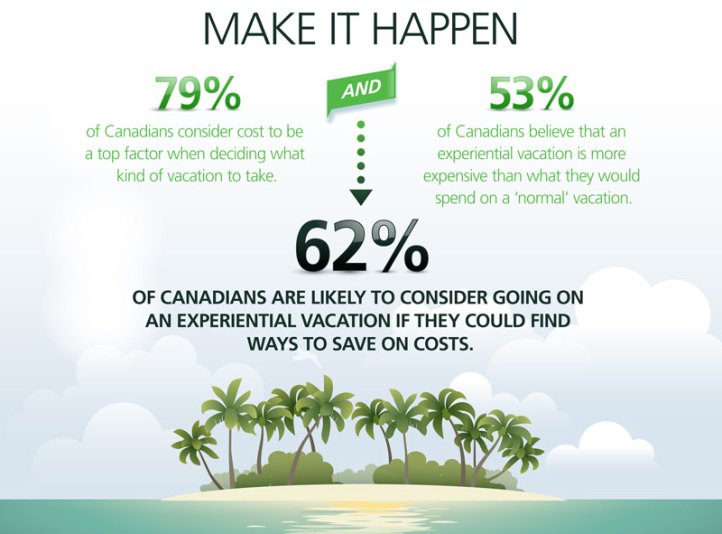 Luckily, TD Canada Trust has provided some tips on how to make this type of travel more affordable:
Know how much to save: Calculate the full cost of the trip, including all associated costs, such as transportation, accommodation, transfers, tips, activities, meals and travel insurance.
Create a vacation savings account: Have full sight of your expenses – through a monthly credit card statement for example – to identify where day-to-day savings can be made. Then put those extra dollars into a high-interest savings account, which can grow into a nice holiday fund. For example, saving $25 a week can generate $1,300 in a year to spend on your vacation. It helps to start saving as early as possible.
Look for free or inexpensive activities: Research prices online and see if savings can be made by booking activities before reaching your vacation destination.
Use your loyalty travel rewards to help save on travel costs: Use a travel rewards card to pay for all of your everyday purchases, and then redeem the loyalty travel rewards earned on those purchases to help reduce the overall cost of the trip. Remember, to benefit fully from using any credit card, pay the balance on time and in full.
Personal example
As I usually travel for work, it's not often that I actually have to worry about saving money specifically for travel (flights, accommodations, etc.)–but in turn, these trips are often less experiential, as I follow an itinerary. Next year, I'm hoping to travel to the Philippines for a few weeks, and strictly do my own thing. It will be an experiential trip. But, the Philippines will cost a pretty large chunk of change, so I have to start thinking about saving now.
My plan to save for the Philippines:
Open a separate savings account and label it "Philippines Fund"
Put away at least $25 per week over the next year
Keep a change jar and roll coins just before trip for extra spending money
Continue collecting Aeroplan points to save money on flights
Start researching early to find inexpensive accommodations & activities
For more information, please visit: www.tdcanadatrust.com
Do you have a tip for saving travel funds?