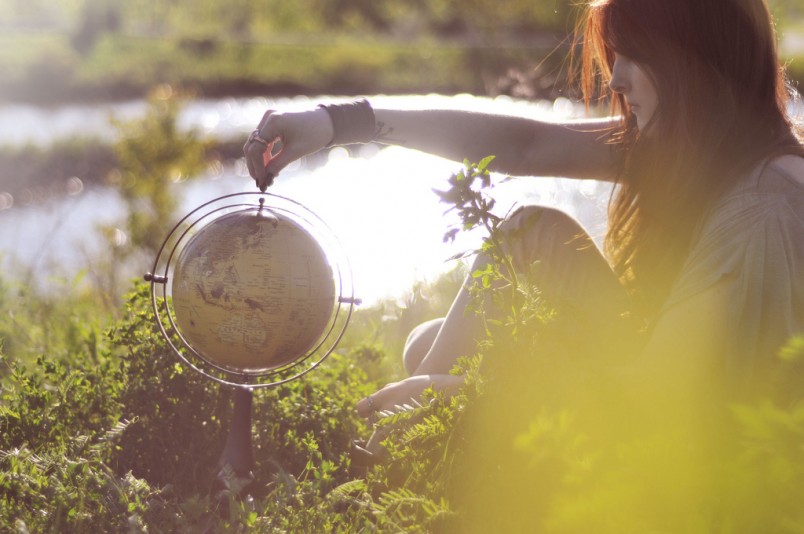 I was scrolling through old posts on my WordPress dashboard, and noticed that one of them was marked private. I often start post ideas or write personal notes to myself in this way, so it's nothing out of the ordinary, but the title intrigued me. It had been privately published in September, but I must have forgotten about it. Curious, I clicked on it and found the following. It's strange, because I remember thinking about this for a good week, but hardly remember writing it. Reading it now, I still whole heartedly agree, so I decided to re-publish it.
—
You are probably familiar with the Susan Sontag quote:
I haven't been everywhere, but it's on my list.
Well, how's this one for you?
I haven't been everywhere, and I like it that way.
Everyone has their "list", and hey–so do I. However, I don't want to go everywhere.
I like that there is still a little mystery left in the world. Once you travel to a given location, it's no longer part of the unknown, it becomes familiar. With each country you visit, that list starts to become smaller and smaller. If you check off every item, what's left?
When I was younger, places like Iceland, Turkey, Australia and the Finland seemed like faraway magical lands that I could only ever dream about. Now? Now Iceland is that place that I climbed the basalt columns to get to the puffins, Turkey is that place that I broke three pairs of sandals in two days, Australia is that place that I fell off the surfboard ten times in a row, and Finland is that place that I slept in the glass igloo. It's familiar.
Now, places like India, Mongolia, Antarctica and Papua New Guinea are the locations that captivate me. They still appear mysterious and alluring, because I have not yet been there. But, what happens when I do travel there? Because I will, one day. The mystery will vanish, and nothing will be left.
This is the reason that I DON'T want to travel everywhere in the world. Without imagination, curiosity and wonder… what else is there?
 —
I have countless other notes like this hidden away in my unpublished WordPress folder, but I thought I would share this one with you.
—
Do you want to go everywhere?