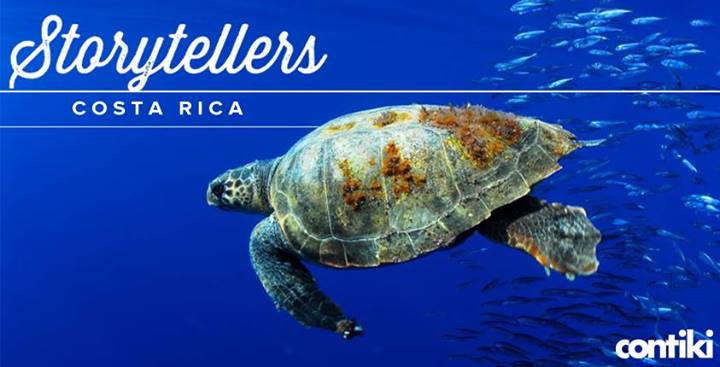 That's right–I'm going to Costa Rica in a few days, and I couldn't be happier to be travelling with Contiki once again!
If you can recall, my last trip with Contiki was a fairly awesome adventure through Thailand. We explored Bangkok, swung up to Chiang Mai, before spending some time in Koh Samui and Koh Tao, and then heading back to Bangkok.
While we are still going to be doing all the regular Contiki-style touring of Costa Rica, this trip is going to be a bit different…
Contiki Cares
Each year, Contiki partners with Celine Cousteau (environmental activist & granddaughter of Jacques Cousteau) and Treadright (a not-for-profit foundation to encourage sustainable travel) to support an environmental project in one of their worldwide destinations. Last year's trip ventured through the bio-diverse marine playground of the Galapagos Islands, and the year before, explored the Meso American Reef system in Mexico.
"Contiki channels a sizable portion of its energy into supporting the world's oceans through our sustainability program, Contiki Cares. We do this not only because we are deeply obsessed with all things salt, sun and summer, but also because protecting oceans has a domino effect on the entire eco-system of the planet, from the forests to the deserts and everything in between. It's about taking care of all the unique and colourful places that continue to mesmerise generations of Contiki travellers."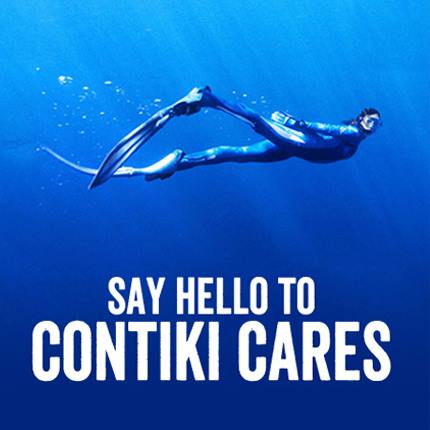 This year, Contiki is partnering with the Sea Turtle Conservancy (STC) to help protect nesting turtles by assisting scientists to apply identification tags, make observations, take measurements and record data in Tortuguero National Park.
Which means that I will be getting up close and personal with some turtles next week, as we venture out on the beaches at night and set to work.
"Much like Contiki travellers, sea turtles are known to journey the world, and have wondrously been doing so for over 100 million years. Due to the impact on our oceans and beaches, however, these incredible creatures are struggling to survive. As the world's oldest sea turtle organization, the Sea Turtle Conservancy (STC) performs research that has been instrumental in saving sea turtles from extinction throughout Central America and the Caribbean. The STC is the newest partnership for the Contiki Cares conservation program and you'll be working with them in Tortuguero to protect the nesting turtles, whose existence is in danger of extinction from poachers. In addition to the STC conservation efforts that you'll be a part of on our Storytellers trip, Contiki Cares will be sponsoring a turtle in the annual Tour de Turtle race promoting sea turtle conservation efforts and sponsoring the research of a member of the STC's Research Assistantship Program."
I've interacted with turtles on my travels in the past; I snorkelled with turtles in Maui, watched a mother lay eggs in Trinidad and even fed turtles in Barbados. But, I'm looking forward to not only observing the turtles this time, but taking part in something that will truly help them.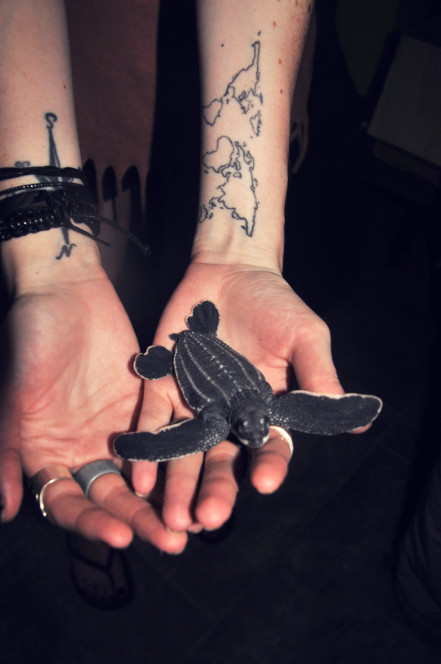 Last Year's Trip Video:
So, what else will I be doing in Costa Rica?
After our time with STC, we will be heading out around the country to go ziplining above the treetops, rushing through the rapids on a white water rafting adventure and canyoneering through the rainforest. It will be a slightly edited version of the Costa Rica Unplugged tour.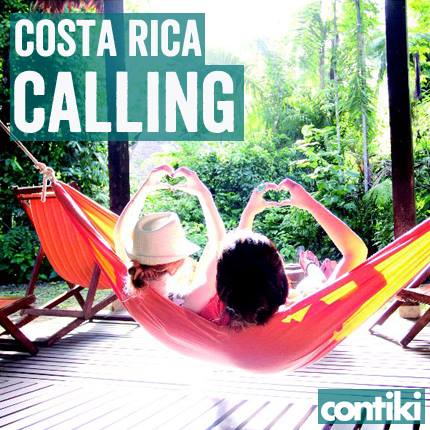 Our Itinerary:
Day 1
 Meet the fellow storytellers in San Jose
Day 2
 Head to Tortuguero National Park
Explore the local village
Work with STC on the beach at night
Day 3
 Boat tour through the Tortuguero canals, looking for caimans, howler monkeys & toucans
Guided nature walk
Back to the beach with STC at night
Day 4
 Head to Sarapiqui
Stay in tent suites in the middle of the jungle
Tirimbina Chocolate tour
BBQ dinner
Day 5
Head to Arenal
White water rafting adventure
Day 6
Rappelling through a rainforest canyon
Head to o to Rio Fortuna La Casona and meet the students of a local school where we'll watch them perform local folk dances
Visit sugar cane farm
Learn how to make traditional Costa Rican coffee and delicious freshly made tortillas
Soak in the spring water heated from the Volcano
Day 7
 Head to Monteverde
Visit coffee plantation
Selvatura Park to visit the Hummingbird Gardens
Zip-ling through the jungle
Selvatura Park to visit the Hummingbird Gardens
Explore the bohemian, artistic town of Santa Elena
Day 8
Hike into the Santa Elena Cloud Forest reserve
Head to Jaco, the Pacific coast surf town
Day 9
Head to Manuel Antonio National Park
Morning nature walk
Afternoon catamaran tour and swimming at white sand beach
Day 10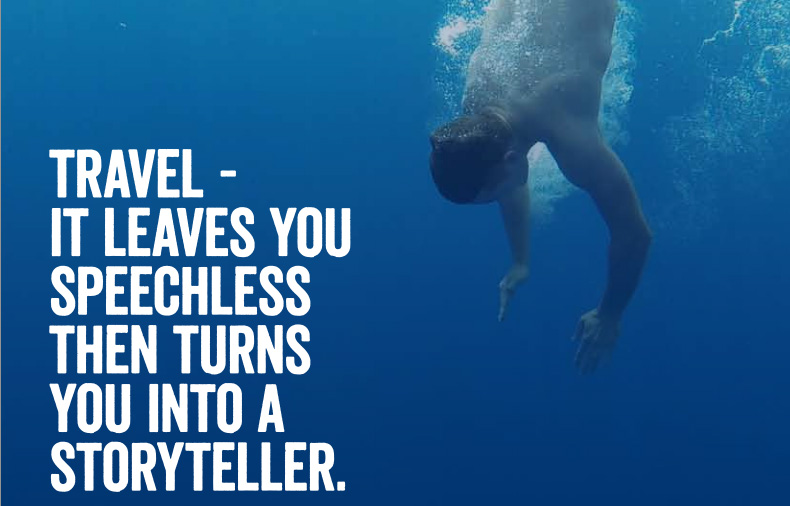 After the Adventure
I've ran myself a little crazy with all of the intense adventures and hard work lately, so I decided to stick around for the month after the Contiki tour. This will be my first time in Central America, so I'm excited to spend a little time exploring the region at a slow pace.
I'm going to spend a week at Blue Osa, on the Caribbean coast of Costa Rica, pop down to Panama for a bit and then spend the rest of the time doing a mixture of relaxing, catching up on work from the comfort of a hammock and filling your newsfeeds with all sorts of Contiki goodness.
As you can imagine, I'm super excited and am literally counting down the hours until Friday.
Don't forget to follow:

#contikistorytellers
@SeattlesTravels
@ContikiCAN

#contikistorytellers
@SeattlesTravels
@ContikiCanada
What can't I miss in Costa Rica?