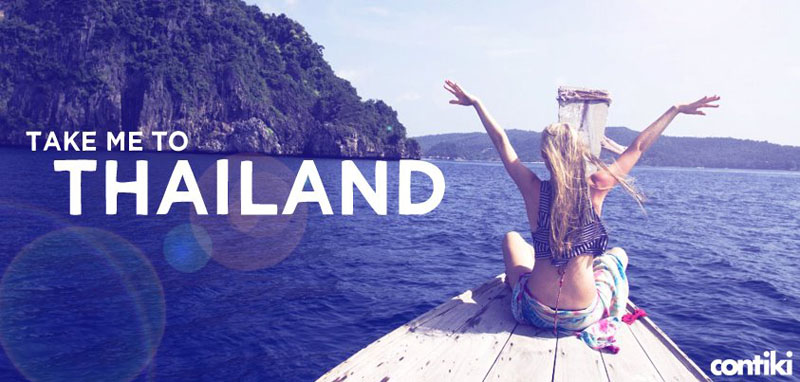 In two weeks from today I will be sitting on a plane for a 28 hour journey all the way from Toronto, Canada to Bangkok, Thailand.
Insert high pitched squealing noise here.
Surprisingly, I've never really been to Asia, so this will be a first for me.
Sure, I've flown through Hong Kong a few times without venturing far from the airport and have technically spent a great deal of time on the Asian continent (Turkey, Jordan, Israel), but I don't count these.
I've wanted to visit South East Asia for as long as I can remember, and I did a happy dance in my room (read: jumped off the bed and froze with my arms in the air) when I found out that I'm going to Thailand with Contiki Holidays.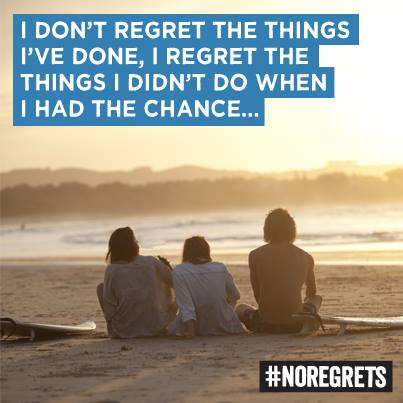 So, what will I be doing in Thailand?
Well, I'm going to be taking a mixture of Contiki's Big Indochina Adventure, Asian Adventure and Thai Island Hopper East tours to form a compact and focused 11 day Thailand itinerary.
I will have a few days to acclimatize myself to life in Bangkok and explore the city on my own before the rest of the group arrives.
Our #ContikiThai adventure begins on November 18th, so be sure to follow the hashtag on Twitter and Instagram for live updates.
The Contiki Itinerary:
Day 1
Meet group in Bangkok
Wat Po Temple to see reclining Buddha
Visit Grand Palace
Cruise city canals by boat
Day 2
Damnoen Saduak floating markets
Markets on Khao San Road
Overnight train to Chiang Mai
Day 3
Arrive in Chiang Mai
Explore the city on free time
Baan Hongnaul Cookery School for Thai cooking class
Day 4
Wat Doi Suthep Temple
Explore the city on free time
Night Bazaar
Day 5
Fly to Koh Samui
Free time to relax on beach
Ark Bar for beach front dinner
Day 6
Ferry to Koh Tao
Explore the island on free time
Water front dinner
Day 7
Explore Koh Tao's tropical underwater wildlife on a snorkel cruise
Relax on the Island on free time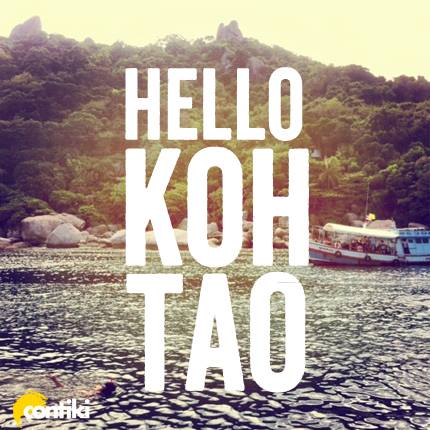 Day 8
Ferry back to Koh Samui
Explore the Island on free time
Day 9
Jeep safari tour of the Island
Waterfall swim
Cocktails at the beach
Day 10
Fly back to Bangkok
Explore Bangkok on free time
Goodbye dinner
Day 11
Explore Bangkok on free time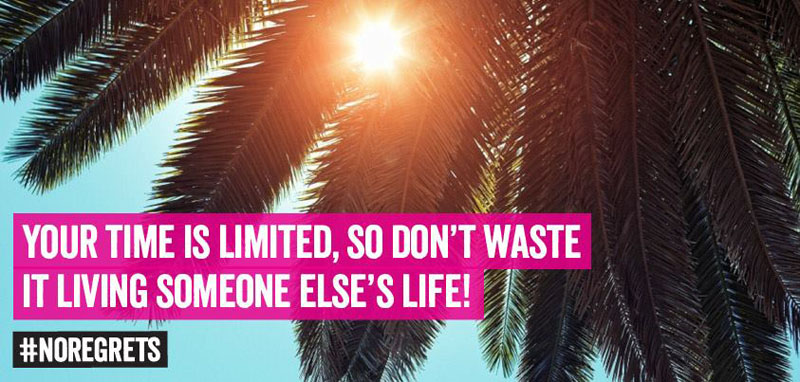 Once our tour wraps up, I plan to stick around just a little bit longer.
The lovely people at Air Canada have allowed me to extend my flight dates with ease, so I will hang around the country for another two weeks before heading home.
I'm not 100% sure on my plans yet, but I'm thinking of checking out Koh Phi Phi and the West Islands (which Contiki also visits) and spending as much time in a hammock as possible.
This is going to be one crazy adventure.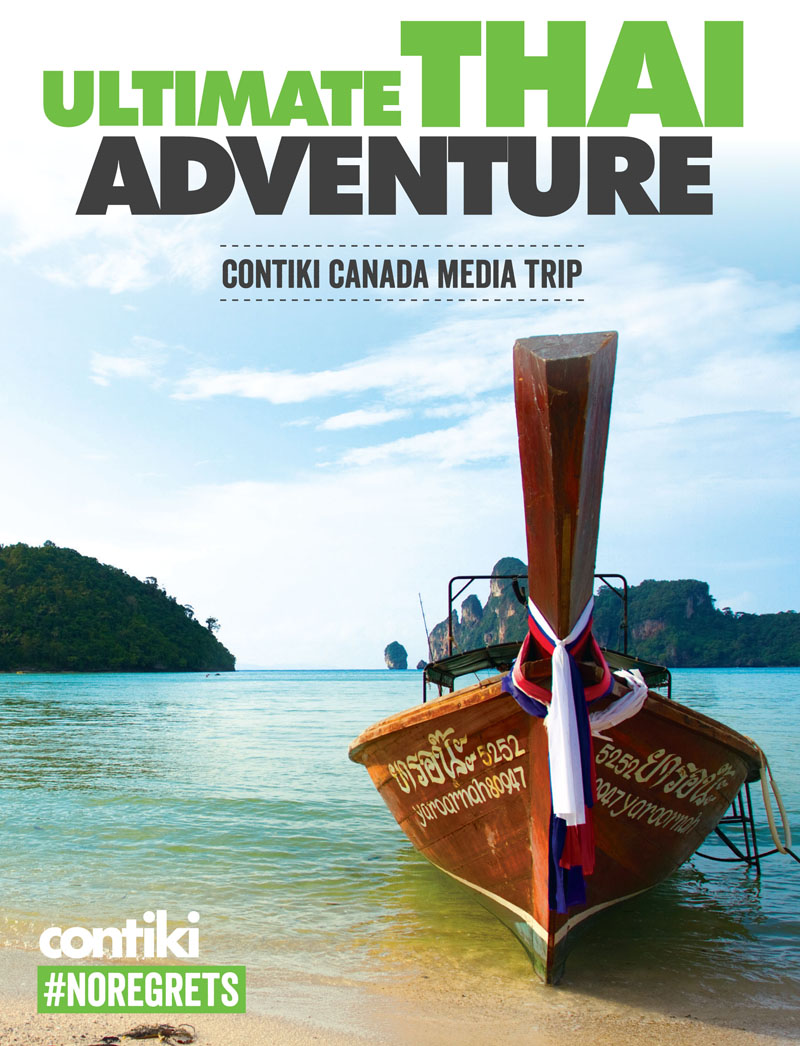 So, tell me…
What is one thing I shouldn't miss in Thailand?
Where should I spend my last two weeks?
p.s. I'm afraid I may never want to leave 🙁