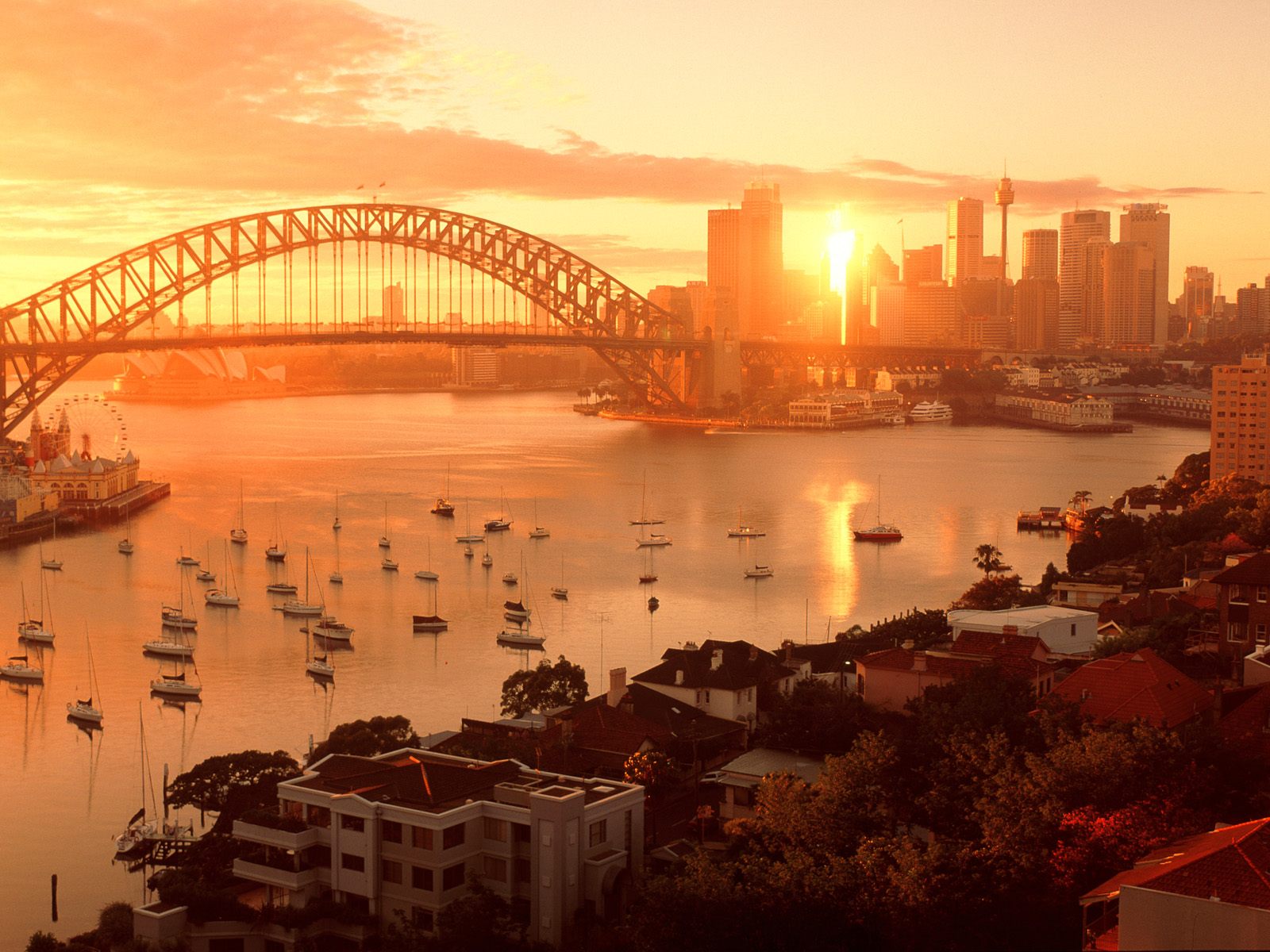 If you follow me on Facebook or Twitter, you've likely already seen me gushing about this upcoming trip. I literally just found out two days ago, and I'll be leaving in three days.
Five overseas travel bloggers, one bus, one month, New South Wales, Australia. It's going to be one epic adventure.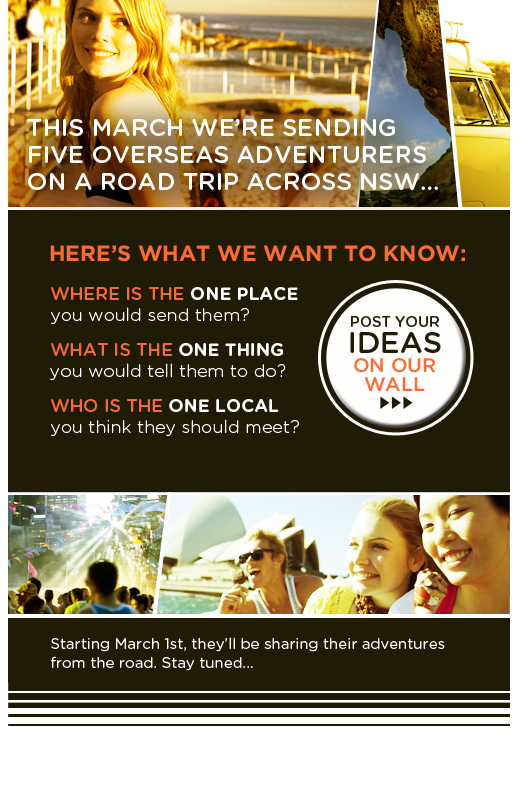 The coolest part of this whole trip is that
YOU get to decide what we will be doing
. Fans will be
suggesting and voting
on the
Visit NSW Facebook page
, as we make our way around the region.
Throw me out of an airplane, toss me to the sharks, make me surf the world's best waves. It's totally up to you! You can also follow along on the soon-to-be-launched Tumblr blog.
I couldn't be more excited, and I just can't wait to get there! Stay tuned for an entire months worth of awesome posts of this crazy Australian adventure.