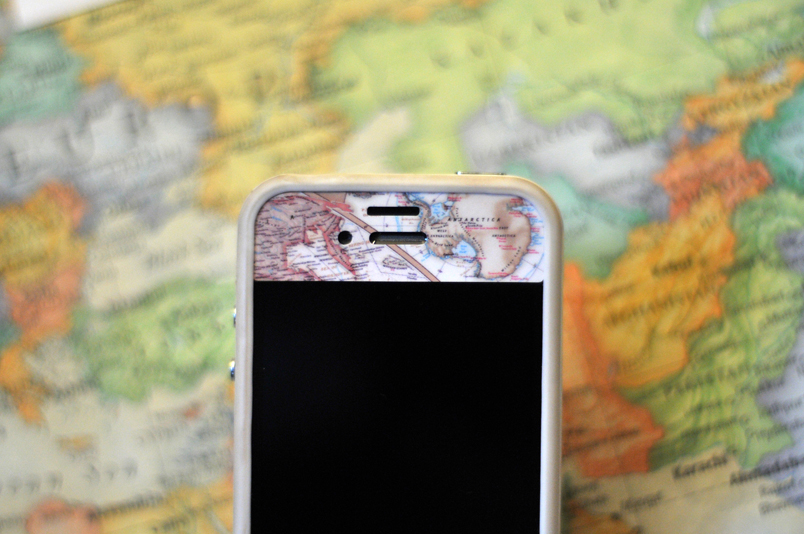 The thing I loved most about iPhoneTrip was the fact that I could use it anywhere in the world. As I spent the past two months travelling from Morocco to Norway to Dominican Republic, with multiple layovers through Toronto, Miami and London, I really appreciated the fact that I didn't need to put in a new sim card for each stop or go broke using my Canadian sim.
The process started with my online order. I knew that I wanted a card that would work all over the world, with as much data as possible. Logging into the iPhoneTrip website, I selected "worldwide" along with the dates that I wanted to use the card, and my shipping info.
Here, you also have the option of choosing a different location, not necessarily worldwide. If you know you will only be travelling in Europe, there is an option for that. If you will only be travelling in the UK, there is an option for that. You can use it anywhere.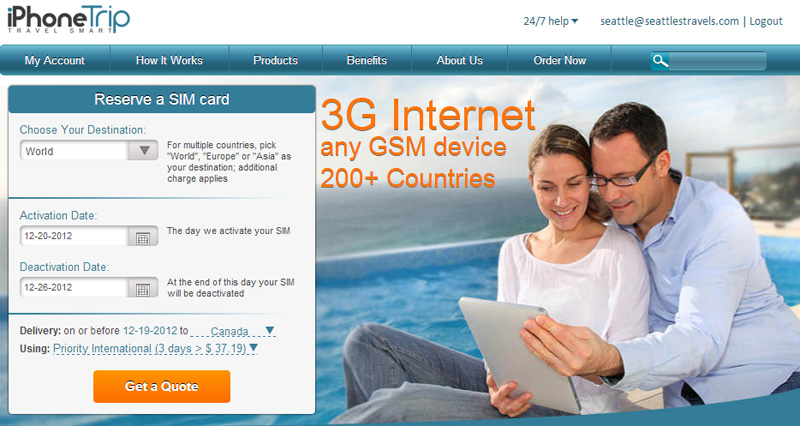 Next, I selected the following items:
Data Only Unlimited
1 Nano Sim Card
Unlocked Device
You can choose the combination that works for you, with selections from 50mb to unlimited data, varied sim cards and locked or unlocked devices.
Your selection info will be displayed on the right side of the screen.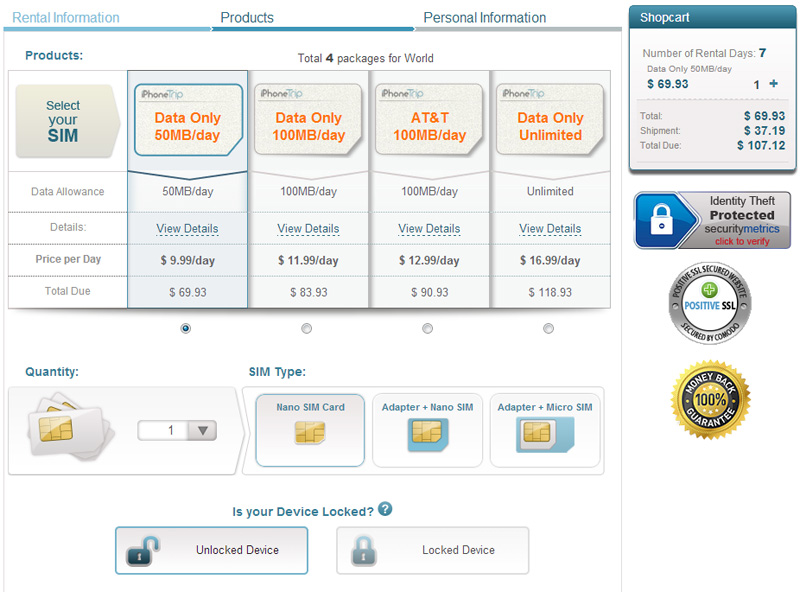 From there all you have to do is wait. Wait for your sim cards to arrive in the mail, and wait for your holiday to begin ;]
Don't forget to make sure you give enough time for the sim cards to arrive before you leave home. If you start your travels before they arrive, you will not be able to access your data plan. If you are not going to be at a fixed address, arrange to have them sent somewhere that you can pick them up.
When activation day arrived, I popped the sim in and headed to the nearest wifi signal to set everything up.
Realizing that I hadn't really looked into how to activate the sim before hand, I was worried that it was going to be complicated and confusing. I logged into the iPhoneTrip website and clear instructions were provided. I had also been emailed a set of detailed instructions upon my order completion.
Activating the card was a breeze. I clicked through a couple of clearly labelled links and downloaded the appropriate software to change my APN settings right to my phone.
Doubting that it could really be that easy I tested out my phone. I opened up Foursquare, expecting to see the common "you're not connected to the internet" message. Instead, I saw the name of the hotel that I was staying at.
Perfect–it was working.
The rest of my time using the service was great. There were no problems (aside from the usual reception-free zones that I would have found with a local card) and I never had to refer to the instructions for any misunderstandings.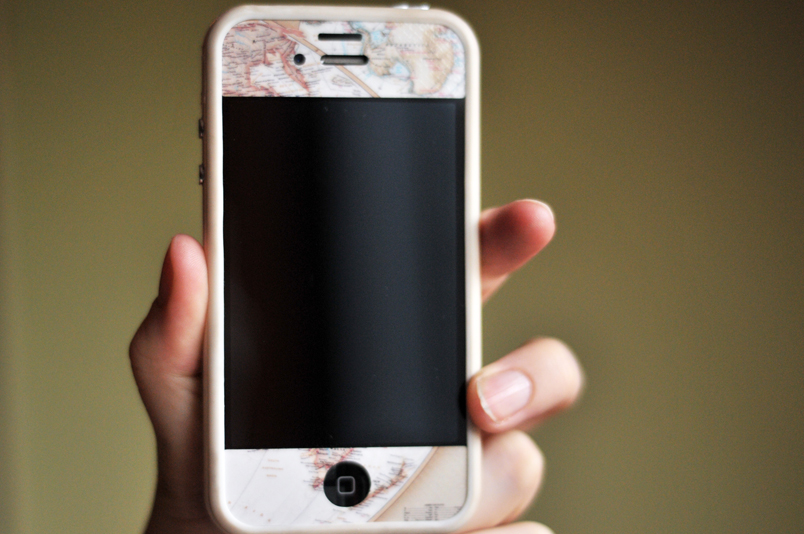 The best part was having 3g in places that I wouldn't have expected. As a frequent traveller, I become accustomed to going without internet on the road, and then rejoicing for hotel wifi. Yet, here I was on a tropical beach uploading photos to Instagram.
Not only did I have 3g data on my phone, but I could tether the internet to my laptop as I pleased. With unlimited data, I didn't have to worry about going over my plan. Pool-side laptop? Why not.
iPhoneTrip provides their customers with local and global data SIM cards, smartphones and internet devices (like MiFi or modems) for their destination country before they travel. In doing this they allow their customers to avoid expensive 3G roaming fees from their carrier and enjoy unlimited internet everywhere.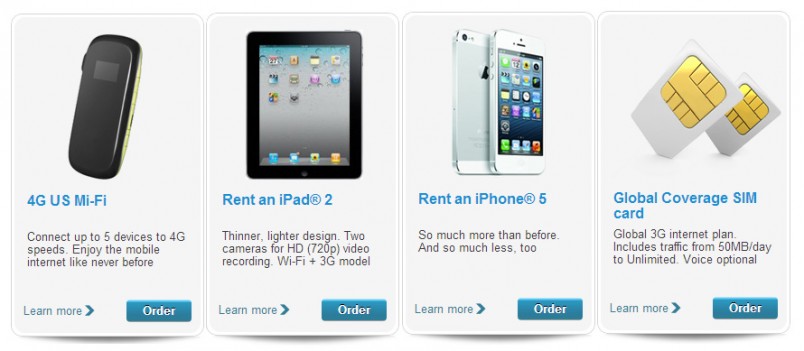 In the end I was impressed with the iPhoneTrip service, and I will definitely use it again. I'm already planning my next trips; I'm thinking 3g tweets from the top of a volcano ;p
–
iPhoneTrip on Twitter
iPhoneTrip on Facebook 
–

This service was provided by iPhoneTrip.
All thoughts and opinions are my own.