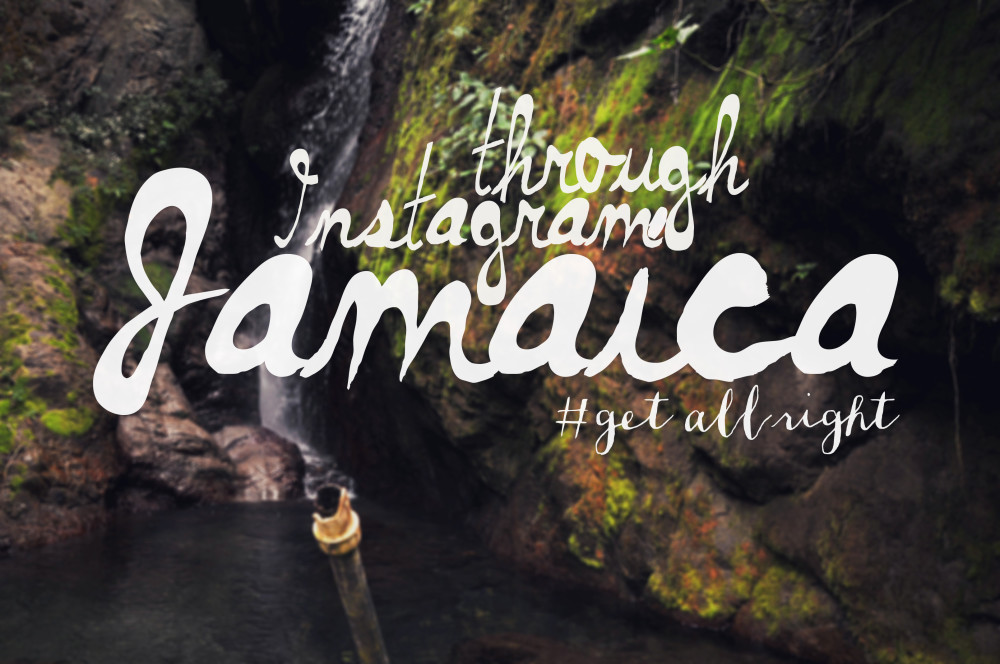 Earlier this month I spent some time in Kingston, Jamaica, where I participated in the Kingston City Run, explored the Blue Mountains, enjoyed a beach lunch and got to know a less touristic side of the easygoing Caribbean Island. While I still have plenty of stories and photos to share, I wanted to share my Instagram gallery in the mean time.
For more Jamaica images, check out @visitjamaica and #getallright.
 Click here to find me on Instagram for my latest adventures.

Hello from Jamaica. I'm keeping an eye out for pirates on the bay between Kingston and Port Royal, a port city historically notorious for "gaudy displays of wealth and loose morals". Looks pretty calm to me..

After an earthquake in 1907, this artillery house partially sunk into the ground. It's called the Giddy House, after the feeling people get when trying to stand straight while inside. I put on my most serious face to fend off silly such silly emotions.

Misty mountain morning.

Today we had lunchtime drinks at the beach. A Red Stripe with my Red Snapper.

We were definitely running on Island time today. Lunch turned into a nearly three hour experience, after the long line at the popular Andre's Authentic Seafood, hand picking our own freshly caught fish, waiting for it to be fried, then feasting on the beach. Verdict? Worth it .

Stormy skies ahead.

Last beach photo. I promise.

This is where you'll be able to find me from this point forward.

Big news; I learned how to walk on water. Let the frolicking commence.

Tea time in the Blue Mountains.

Turns out all Fairy Tales are based on the Blue Mountains. At least that's what I'm going to imagine from now on.

Just finished 5k in the @kingstoncityrun!

Extraordinary Jamaica. Shadows at the finish line of @kingstoncityrun.

The @kingstoncityrun route took us through some of Kingston's most popular and historical locations. We literally ran right through the grounds of Devon House, a National Heritage Site. It was like a race and a city tour all in one.

Every day should involve puppies .

It took every ounce of strength to not immediately start building a treehouse.

It's official, I'm running away to Jamaica.

Well @visitjamaica, it's been great. Headed back to snowy Toronto now, but thoughts of Red Stripe and jerk chicken will keep me warm until my next adventure ??

#latergram from 3 days ago in the Blue Mountains

This trip was made possible by Visit Jamaica.
All thoughts & opinions are my own.