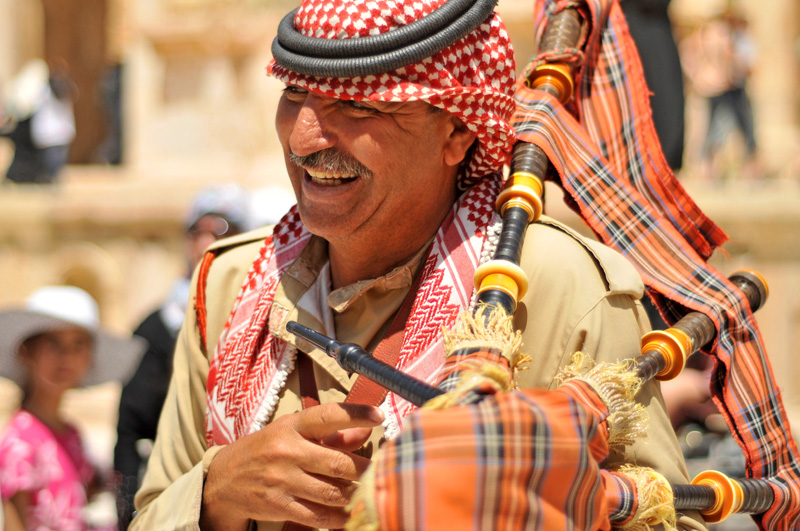 I had always heard that Jordanians were especially kind people, so I wasn't entirely shocked at my first impression, but I was still blown away by the amount of personal care that I received while travelling through the country.
Having just travelled three days without much sleep, from the arctic climate of Iceland to the desert dryness in Jordan, I was already in line for the perfect recipe of becoming ill. It was imminent.
The second morning started with a sore throat and no will to get out of bed. By the next day, I had a full on head cold and was quietly hating the world, but so excited to be in Jordan that I tried to ignore it.
By the fourth day I was suppressing itchy coughs, unable to breathe through my nose, fighting a terrible sinus headache and dizzily trying to navigate the blurry world around me that worsened with the unavoidable sun and heat.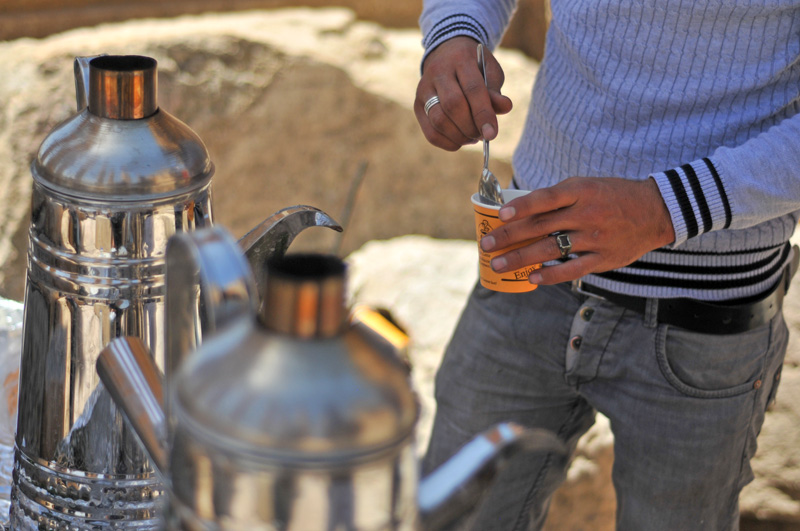 I managed to make my way to the dining cabin at Rummana camp in the early morning at the Dana Biosphere Reserve, where I was met with a glass full of a strange yellow coloured liquid. They had already caught word of my illness and concocted a special medicine to cure my sore throat.
They ensured me that it was a special Bedouin recipe and not to worry. Without a second thought, I threw it back and swallowed the entire glass.
It was disgusting.
The Bedouin man laughed at me as I scrunched up my face and motioned his hands around his throat and smiled.
I laughed with him; as bad as it tasted, my throat felt 90% better within five minutes.
Somewhere in a Sudafed state of deliriousness, I made it from the Dana Reserve to Dana village, wandered around for an hour and then rode the bus for another few hours to Feynan Ecolodge.
I woke up from a half-sleep and wandered into the lobby in a daze. After having already served me iced mint tea and a cold towel, the staff heard I was sick and offered me another special Bedouin recipe, this time in a hot mint tea.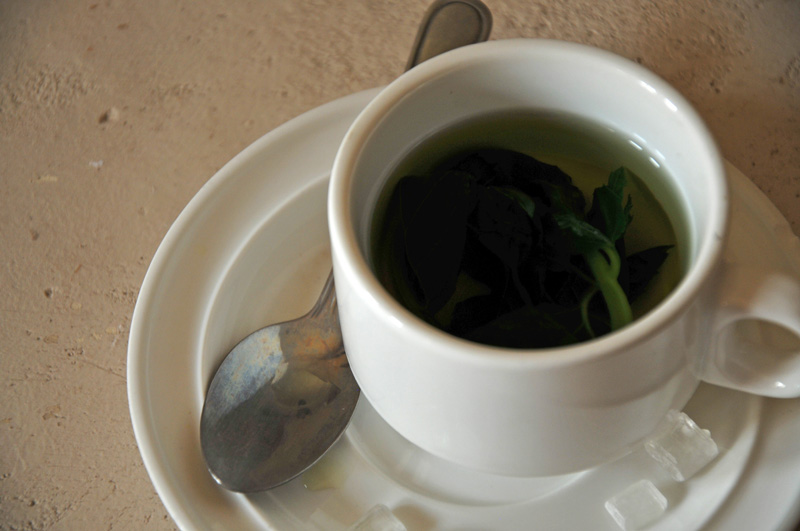 After my tea, I proceeded to sleep for the next 15 hours, only with small breaks for meals. By the next morning, I was cured.
The rest of my group were also a big help and totally understanding of my weakened state, always asking how I was doing and offering to help. I'd like to give a special thanks to Lesley and Nancy for taking on a type of "Mom-role" as I acted like an eight year old in a twenty-five year old's body. I really appreciate the time you guys spent making sure that I was alright and can't thank you enough!
The rest of the experience was no different. Jordanians were always eager to help and lend a hand before I even had the chance to ask for it. They were friendly, kind and incredibly happy.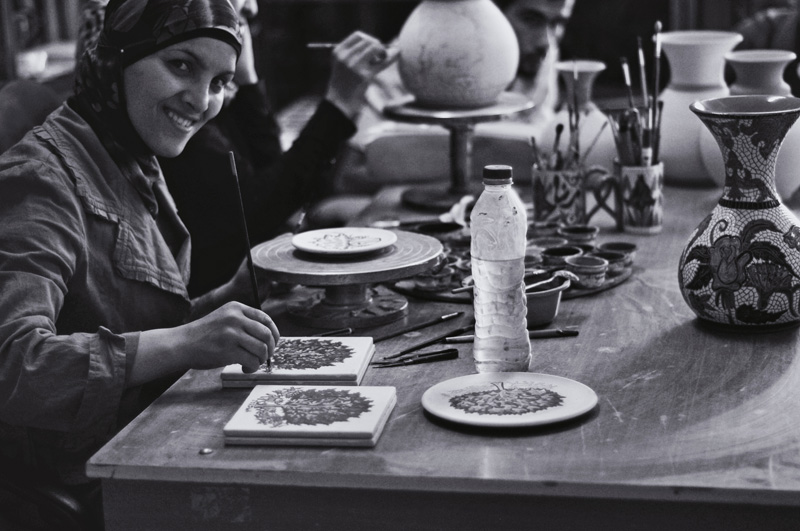 Young children offered us candy and popcicles, everyone smiled, curious schoolgirls swarmed us for photos and questions and random passers-by welcomed us to the country. Nearly everyone we met invited us in for tea, guides were gracious & helpful and we were made to feel comfortable in every situation.
If you're looking for somewhere new to visit where you can find adventure, culture, rich history and some incredibly friendly locals; I highly recommend visiting Jordan.
—

This trip was made possible by My Jordan Journey.
All thoughts & opinions are my own.