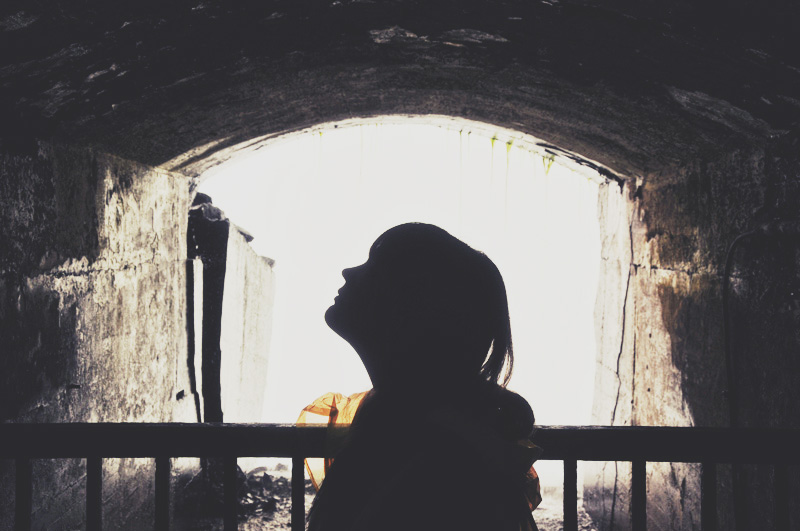 I had never been quite as stunned by or stood that close to something so powerful in all of my life.
I had seen Niagara Falls from every angle; I flew above it in a helicopter, I walked beside it on the side walk and I even got soaked in front of it on the Maid of the Mist.
But, I was now standing behind it.
Underground
In a dark tunnel.
150 feet below the gorges edge above.
It was kind of unbelievable.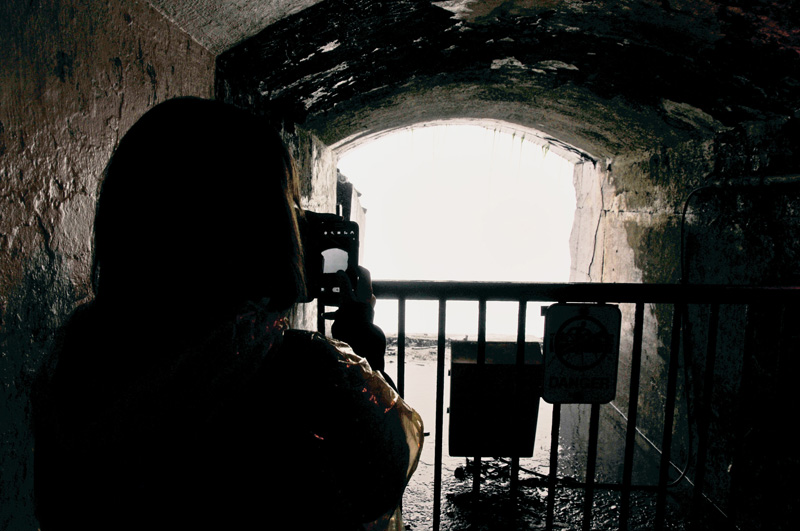 Mere feet from where I stood was a simple opening at the end of the tunnel that dropped off into the roaring water beyond. A fence blocked me from getting any closer and kept me safe from the fury that took place in front of me.
Oozy green moss dripped from the top and water sprayed in sporadically, soaking the floor and walls around it.
And, the sound. Oh, the sound.
Sure, there wasn't much of a view–it was a white veil of pounding water, but it was still incredible.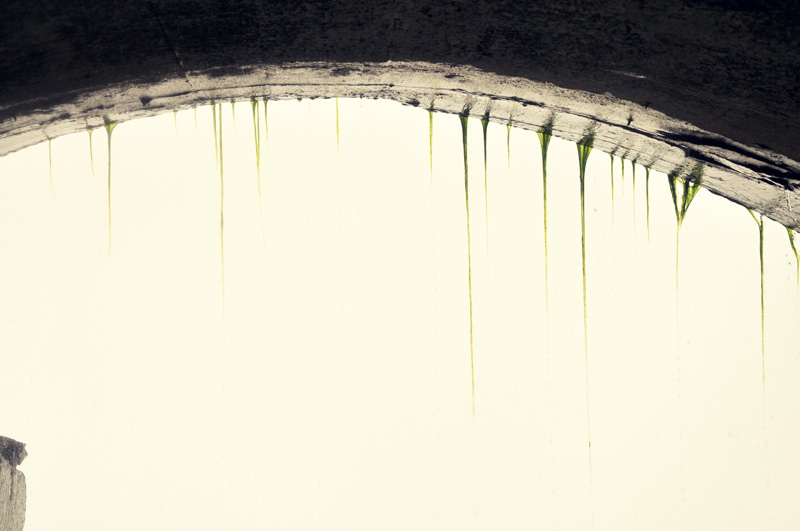 Journey Behind the Falls is a walking tour that takes you, as it says, behind the Falls.
This isn't some false gimmick that only takes you beside the waterfall, it literally takes you directly behind the largest waterfall in North America.
With choices between the Cataract Portal and the Great Falls Portal, you can peer out in deep in Niagara's angry underbelly.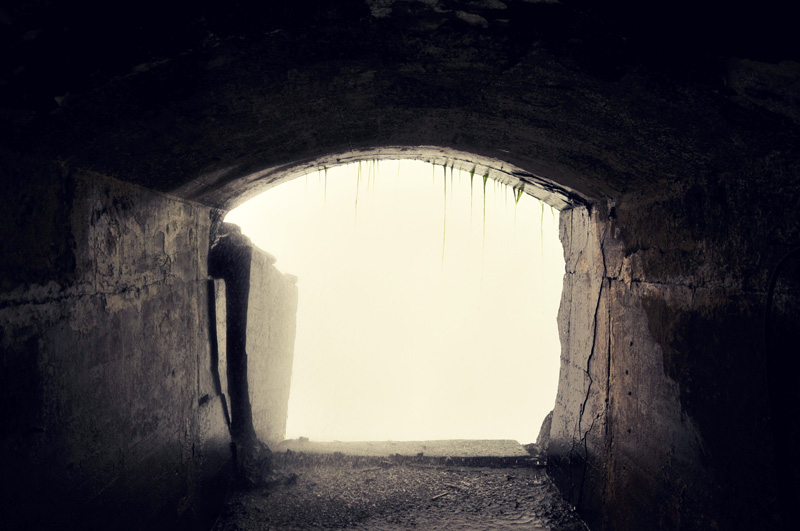 Descend 150 feet or 13 storeys by elevator and wander through bedrock tunnels that lead one third of the way behind the massive sheet of water.
During summer daylight hours, over 2,800 cubic meters of water thunders over the brink every second, travelling 65 kilometres per hour.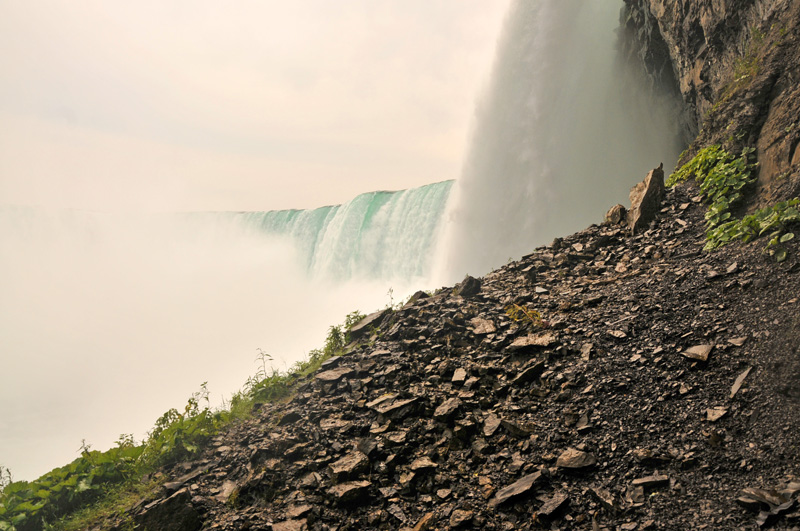 The tunnels themselves have a bit of an eerie feeling to them, perhaps the effect of the lighting and the echoes along with the underlying thought of being under a waterfall.
The walls are lined with information posters, so don't forget to stop for a read.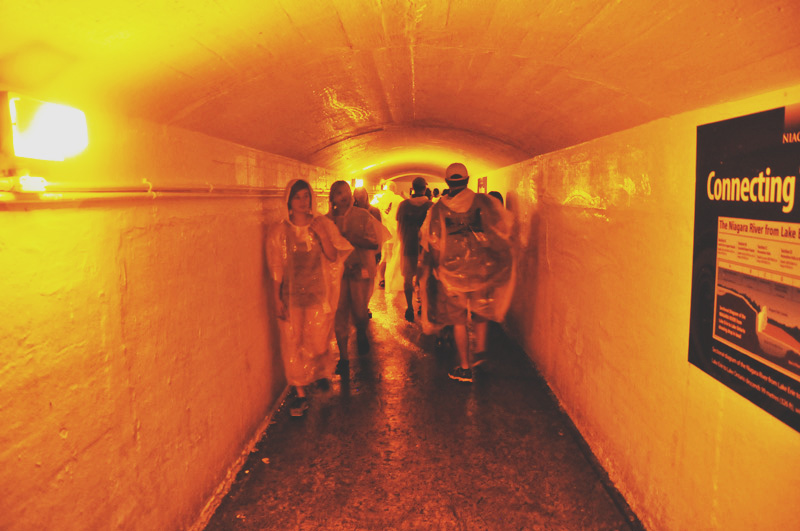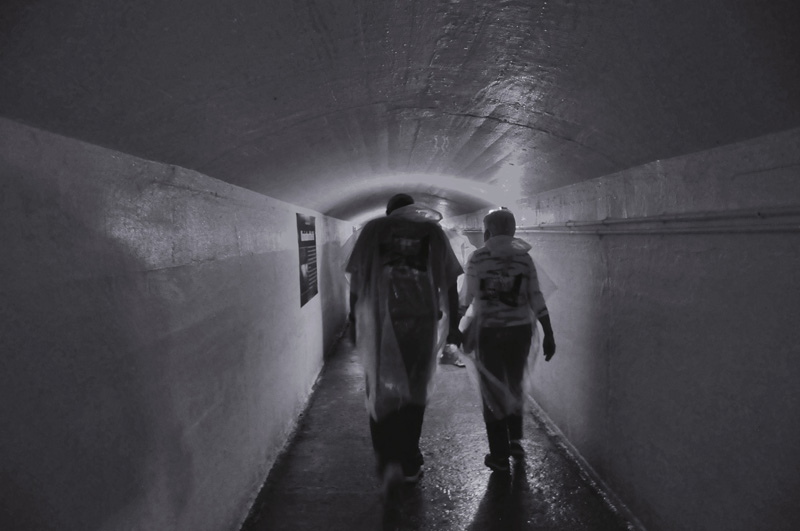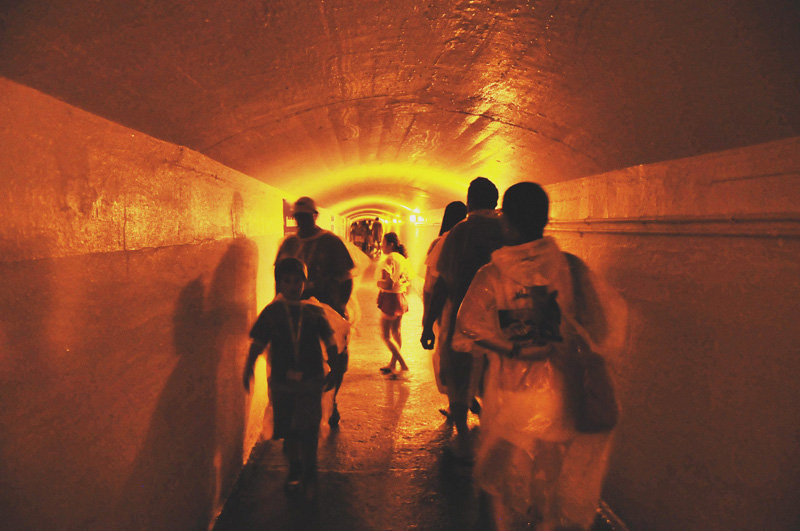 You may also use the Upper and Lower Observation Decks at the very foot of the Falls.
Fair warning, you will probably get more soaked here than on the Maid of the Mist. But, it might just be the best part of the whole experience.
Make use of the complimentary rain poncho and play in the infinite rain.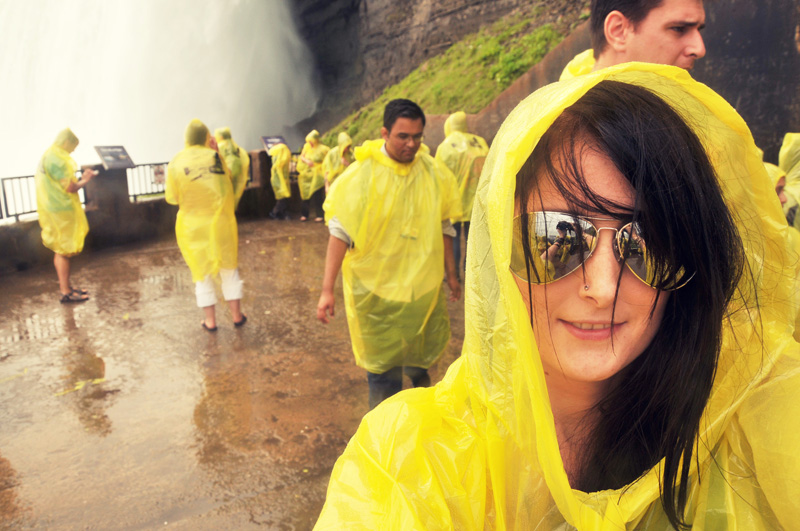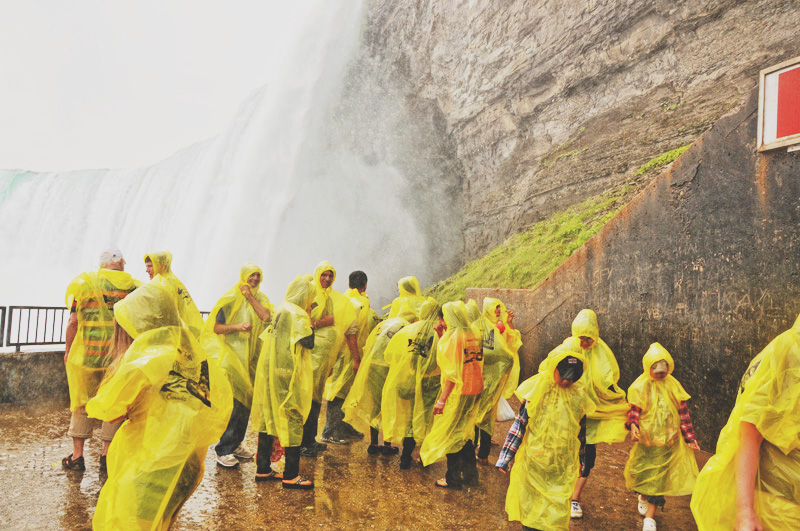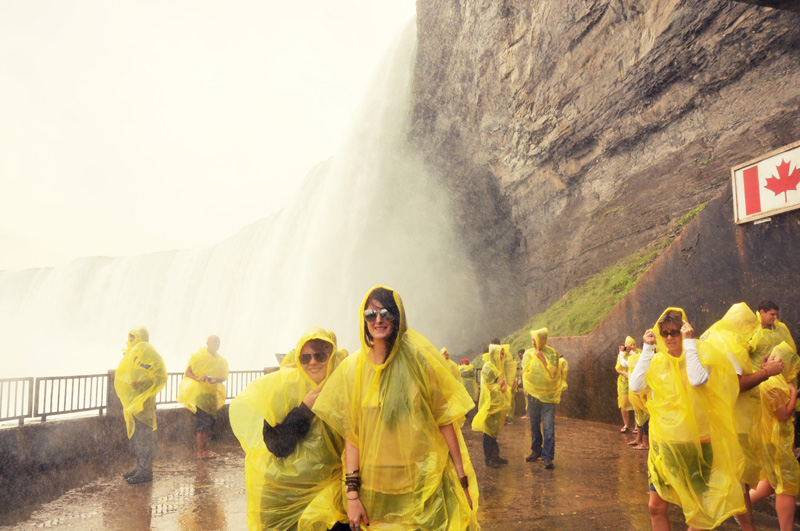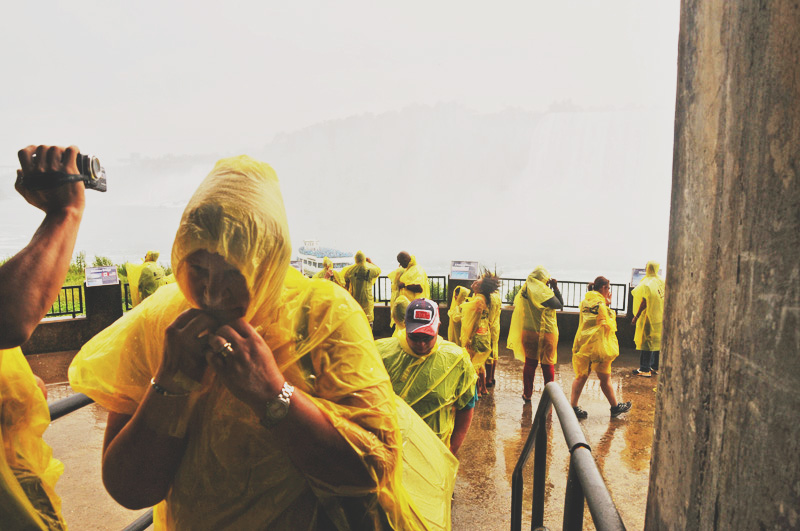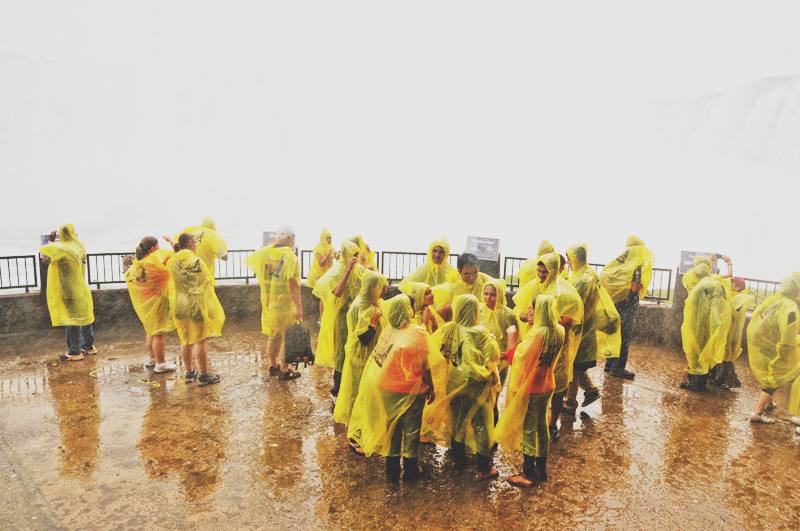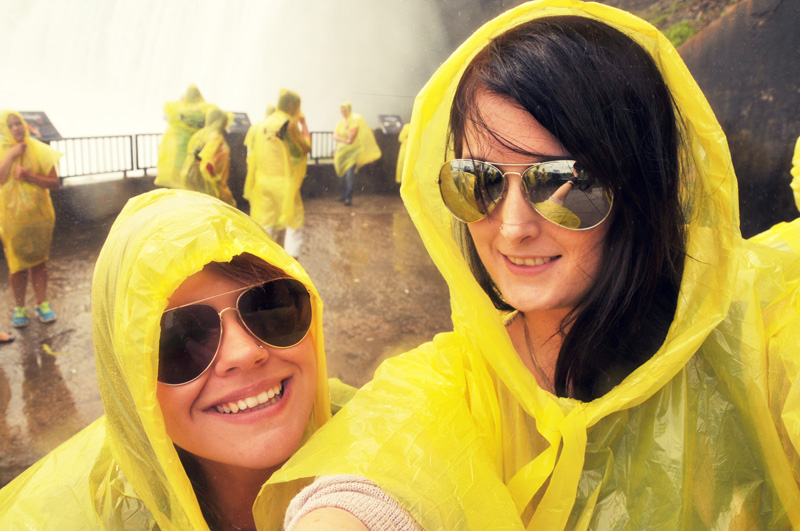 —
—
I used a Niagara Falls Adventure Pass to visit Journey Behind the Falls,
which also allowed me to experience other Niagara attractions at a reduced price.