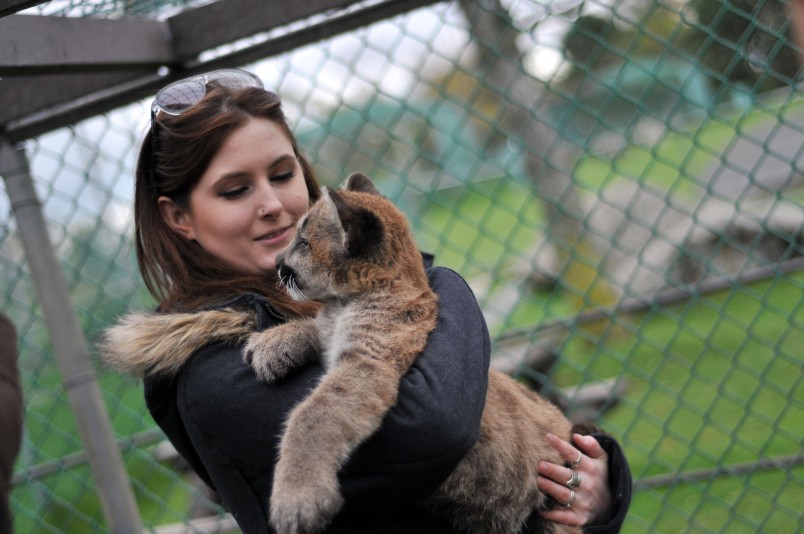 Yesterday, I had what was probably one of the best experiences of my life. I went to Jungle Cat World in Orono, and met some adorable felines, playful lemurs and a few other beautiful creatures.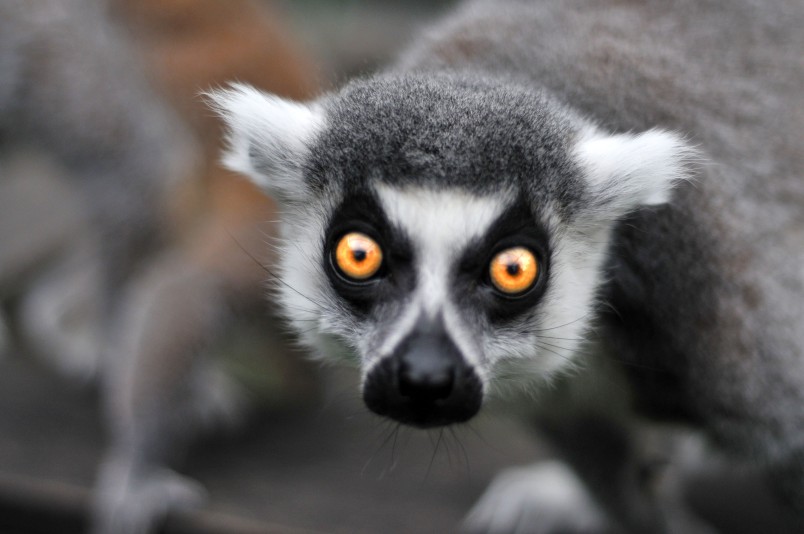 If I ever envied anyone's job–it is the zoo keepers' at Jungle Cat World. Not only do they feed the animals and clean the cages, but they actually have a relationship with them.
Many of the employees at the zoo have seen the animals grow up. As cheesy as it may sound–they actually hold a special bond with them, and they respect eachother.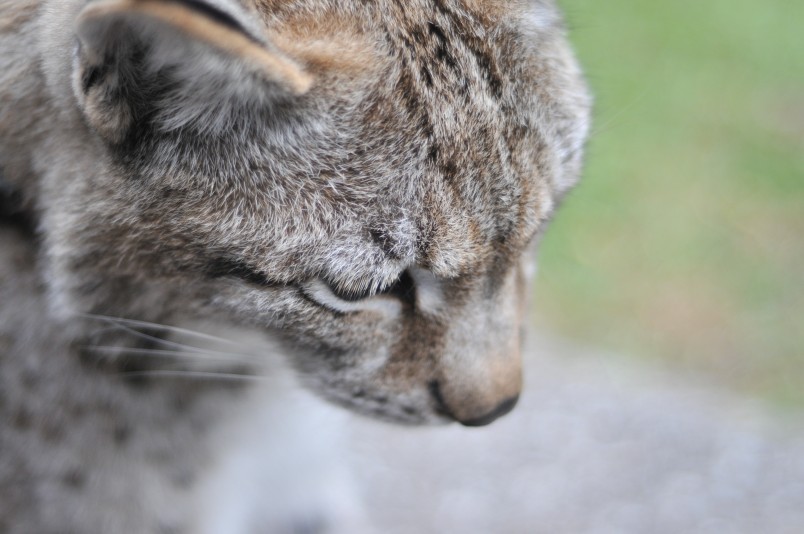 After about an hour of driving outside of Toronto, we arrived at the gates of Jungle Cat World. I was already bouncing out of my seat in excitement, and immediately ran over to the gate when we parked.
Right beside the car were two puppy-like arctic wolves, playing like common dogs and trying to lick us through the fence.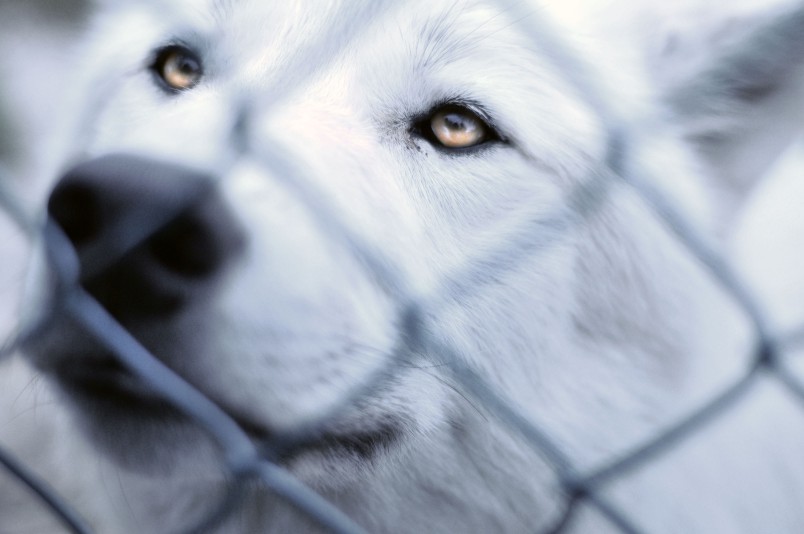 I made a quick stop in the bathroom before we started out tour. I sat down, looked to my right–and there was a snake in the bathtub. I did a double-take and sighed in relief when I noticed the glass enclosure.
Our first stop was the ruffed lemurs cage. pounce. Suddenly I had two dancing lemurs on my shoulders. They hopped and swung, and flew around us like circus performers.
They tirelessly chased after the blueberries that we held in our hands, and pawed at us with their soft, human-like hands.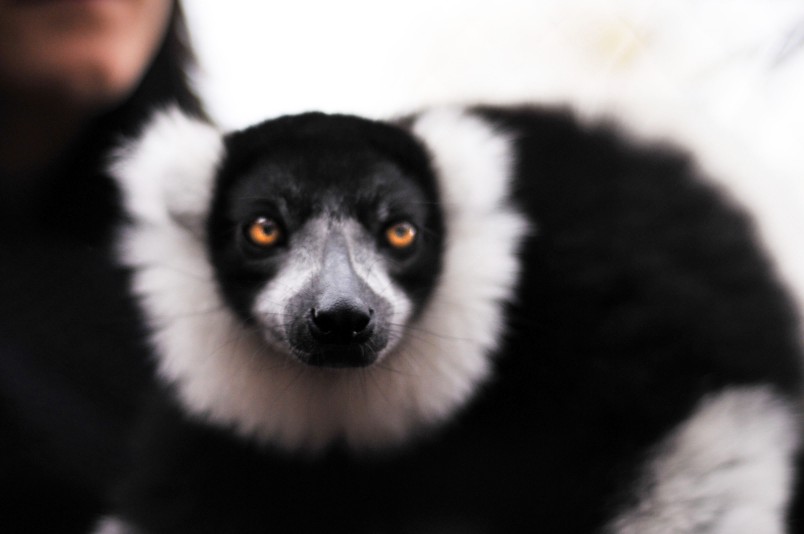 Next we paid a visit to the ring-tailed lemurs. In all of my trips to other zoos over the years, I had never actually seen a ring-tailed lemur. Now there was one perched on my arm.
Two babies frolicked around the cage, and the adults challenged their own reflections in my iphone.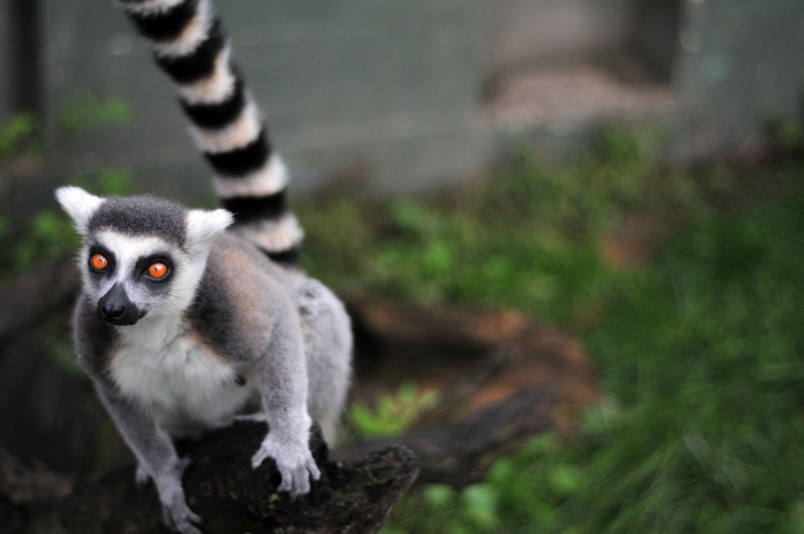 I have to say–these lemurs were probably the highlight of the trip.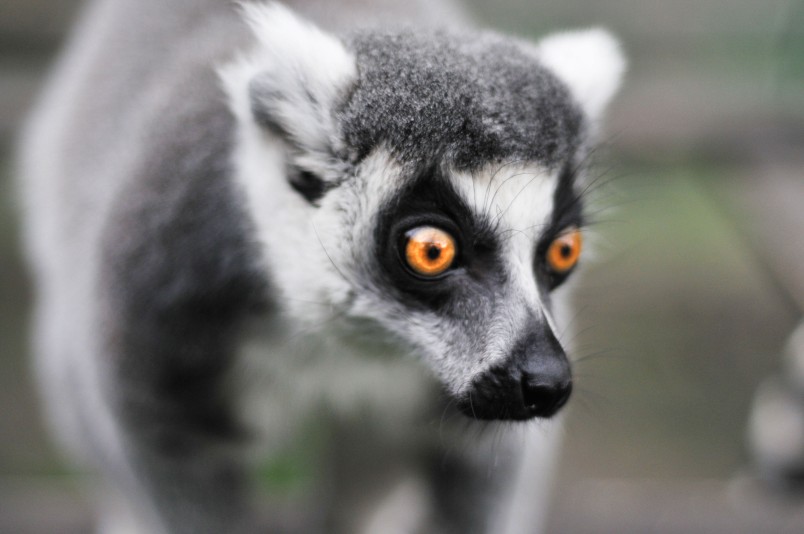 Following the lemurs was the lynx that was walked up to us on a leash. The lynx calmly sat beside us while we pet its head and back.
A few words I might use to describe this lynx? Regal. Mysterious. Beautiful.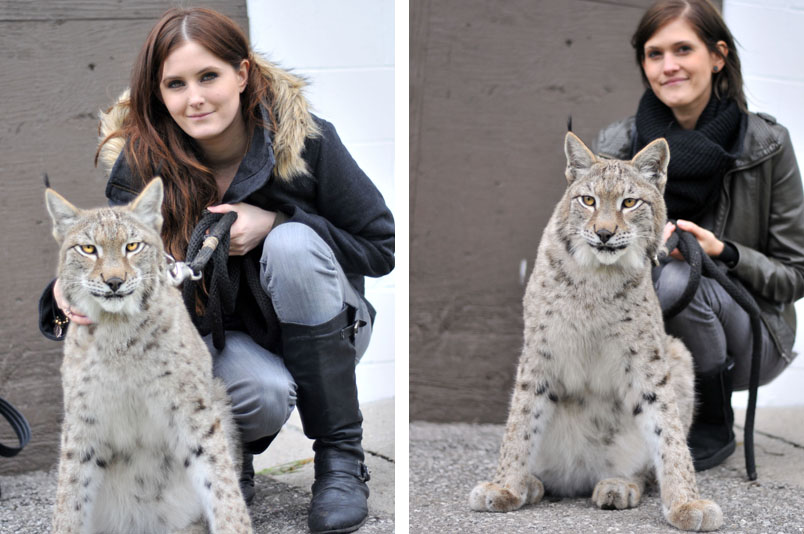 Up next, was a big surprise for all of us. I don't think that many people in the World can say that they have ever experienced something like this, and I am so happy that I got to.
We visited a 16 day-old tiger cub, that lived in a baby's crib inside the owner's house. This adorable young tiger was only two weeks old, and couldn't even properly see yet. It made tiny noises as it scrunched its nose, and tried to figure out what was going on in the World around it.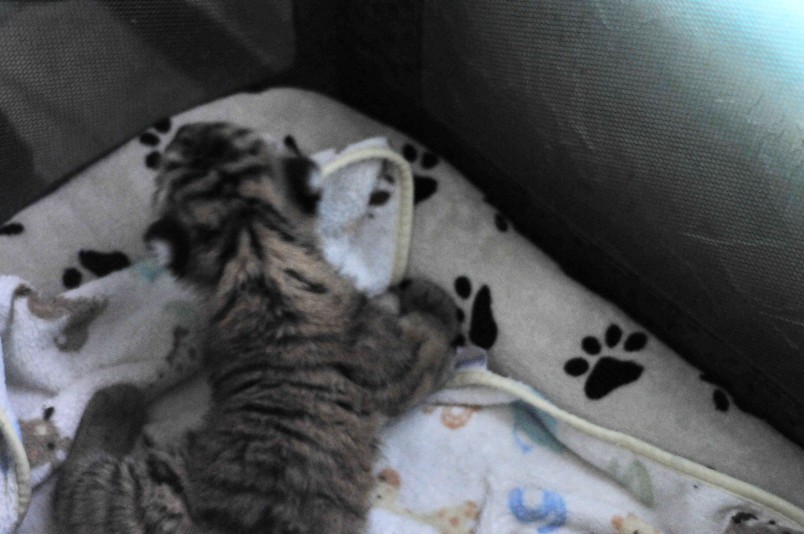 As if that weren't special enough, we walked straight over to the cage of Nadine and Sassy; a tiger cub and cougar cub that shared a cage, and played together.
"Played together" may not be the right term. Maybe–passionately played together? These two sweet hearts were aggressive, yet charming.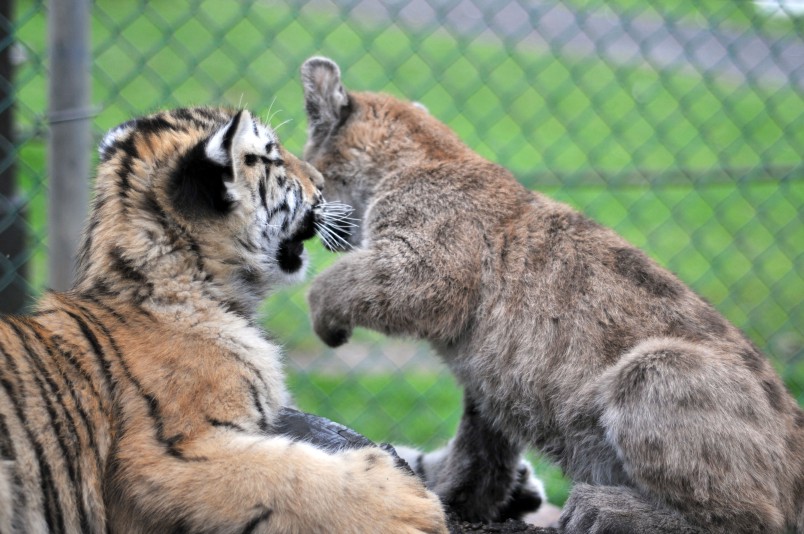 They pounced. They galloped around like tiny, fuzzy horses. They jumped on my back, and they tried to eat my boots.
Sassy, the cougar cub, gave me a playful slap on the face with her muddy paw, while Nadine chomped away on my footwear.
I loved every minute of it.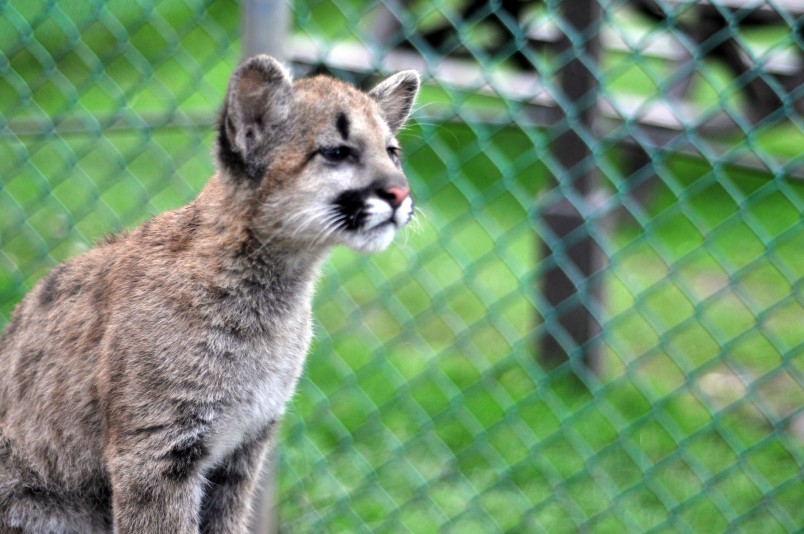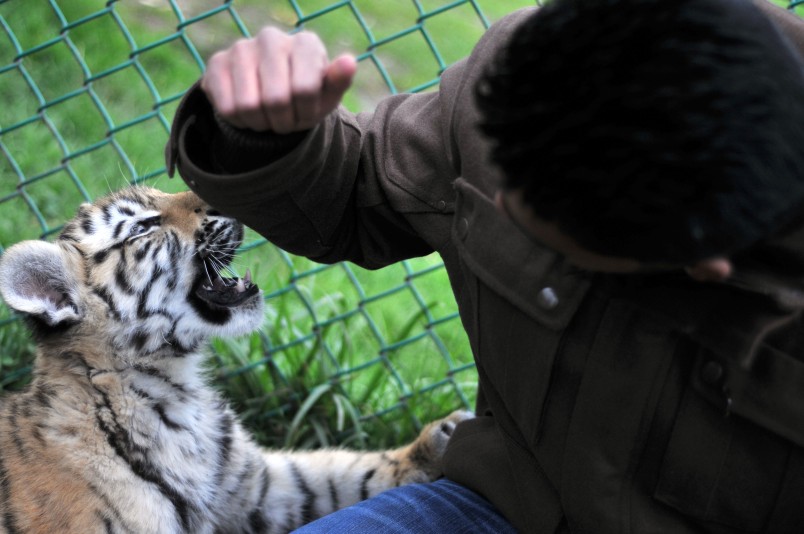 I took a liking to Sassy; Sassy took a liking to jumping on my back 🙂
We said our goodbyes to the jungle cats, and headed over to a young fox named Hunter. Hunter had a sly look, but was very cuddly and soft.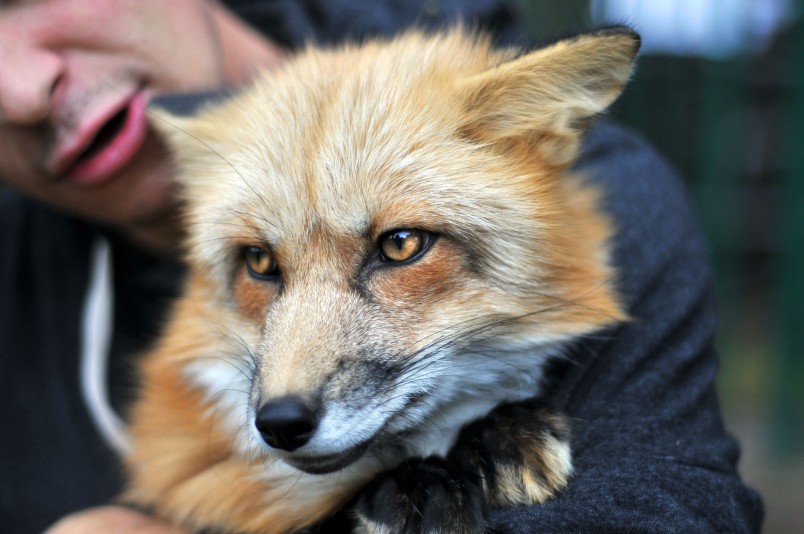 We joined the feeding tour for some full grown lions, tigers and cougars around the park, before we decided to head home.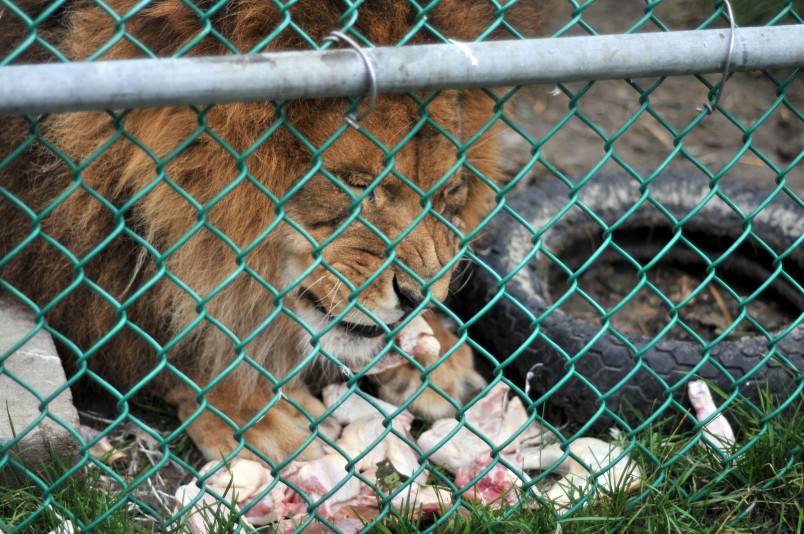 Overall it was an amazing day, and I left with a huge smile on my face. I will definitely miss Sassy, and all of the other animals at Jungle Cat World.
I can't wait to make it back up to visit them.