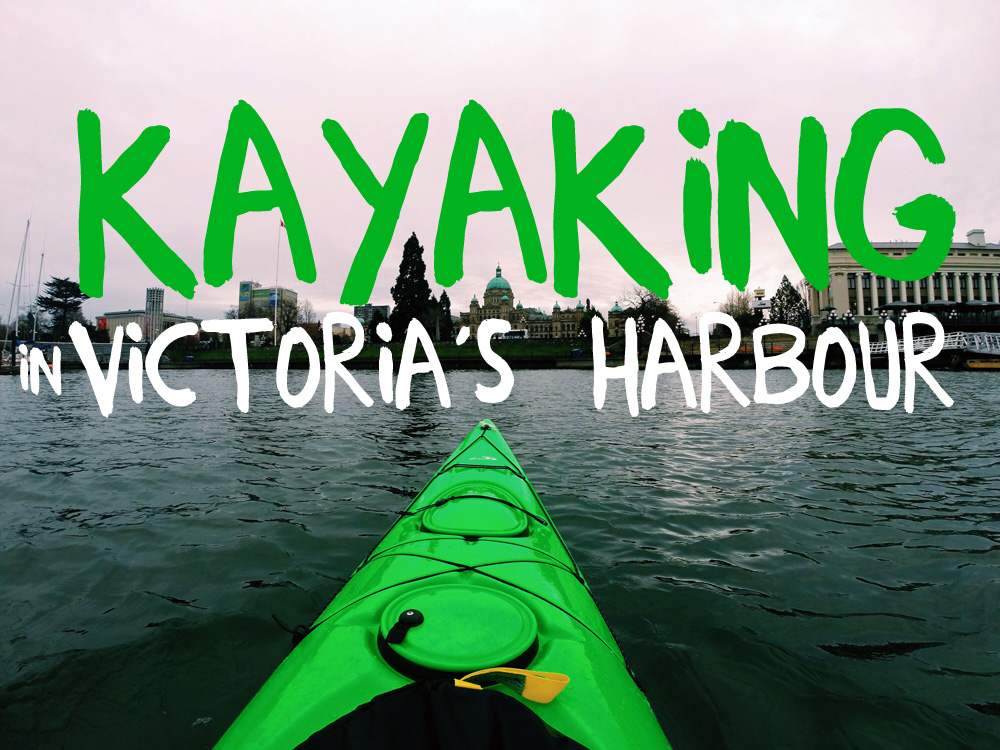 For as long as I can remember seeing images of Victoria, on Vancouver Island–it was always a view from the Harbour. I didn't know a great deal about the city, other than it is British Columbia's captial, but I could always picture that iconic view of the British Columbia Parliament Buildings, fronted by the dark Harbour waters.
So, when I was planning my trip to Victoria, it took me about half a second to decide. I would be going kayaking.
I didn't care that it was early February, or if it rained, or if any other form of weather decided to challenge my fun–I was going to go kayaking around Victoria's Harbour. I signed up for Ocean River Sports' 3 hour Victoria Harbour Kayak Tour, and counted down the days until my trip.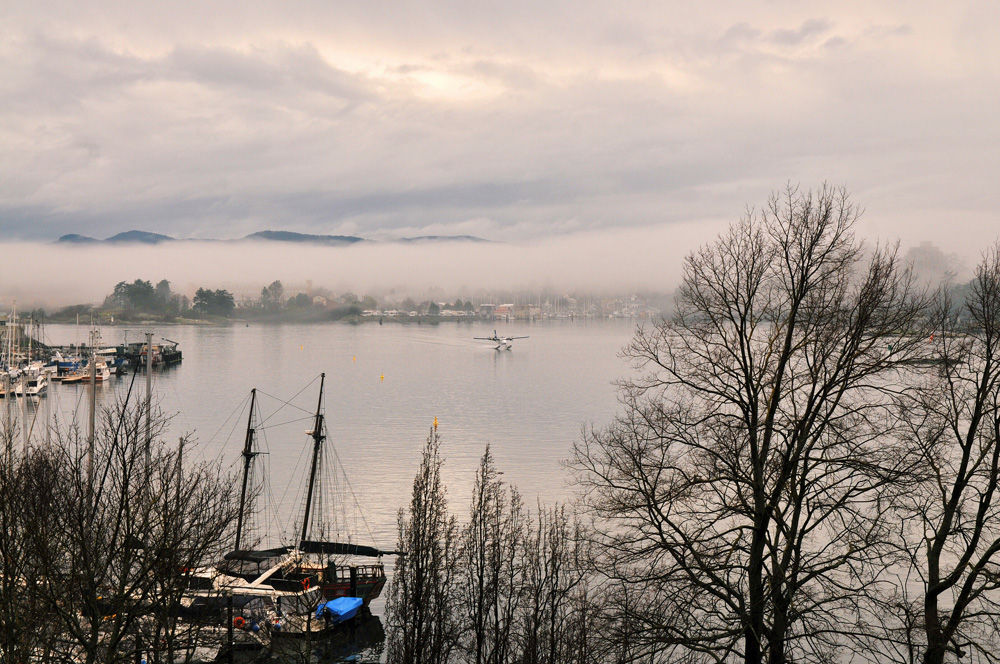 The tour started off from the dock behind Ocean River Sports, where we headed off across the open water toward the Upper Harbour. From there we explored the shores, passed by small boats, and paddled under a wooden pedestrian bridge. Heading back toward the Inner Harbour, we passed beneath the Johnson Street Bridge to the sound of cars whirring by above, giving way to the busy port ahead. We drifted by the boat docks, and watched as passengers boarded a small float plane on its way to Seattle.
And then I saw it. That iconic view that I had been hoping for.
The British Columbia Parliament Buildings from the water.
I paddled around James Bay for awhile, looking at it from different angles, and taking photos. I imagined how it would have looked from a boat, and felt grateful to be sitting at water level inside of my own little kayak. There's something much more personal about exploring a place by kayak than by simply riding inside of a large boat.
After finally taking in my last views fro James Bay, I headed back out of the Inner Harbour around Laurel Point.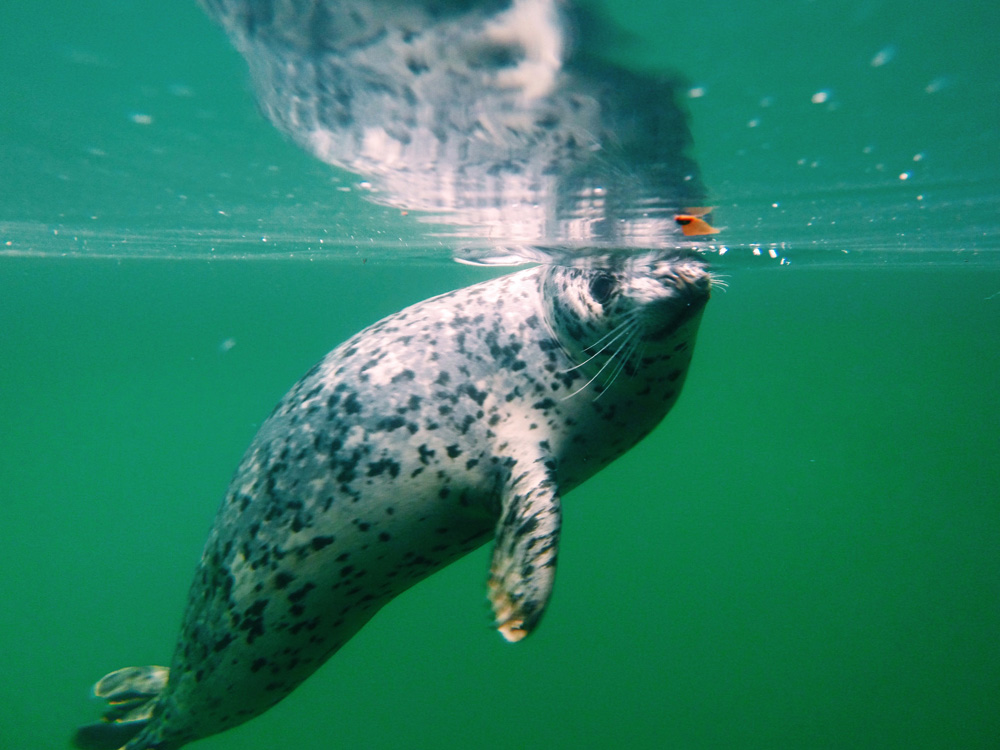 Fisherman's Wharf might have been my favourite part of the tour, and was certainly the perfect end to it. We wandered the the docks and discovered what was actually a floating neighbourhood. Wooden streets were lined with colourful houseboats that appeared as actual homes, with second floors, decks & patios, and perfectly insulated doors & windows. It almost had an east coast appeal, with that usual west coast charm.
But, it wasn't until we looked past the docks that I got really excited. In the cold waters, within reaching distance, were a trio of smiling seals performing a submerged dance, before popping their heads up for a look. I could have stayed there for hours, just watching them and taking photos, but eventually pulled myself away to go explore the rest of the city.
Here are my favourite cities from my kayak tour: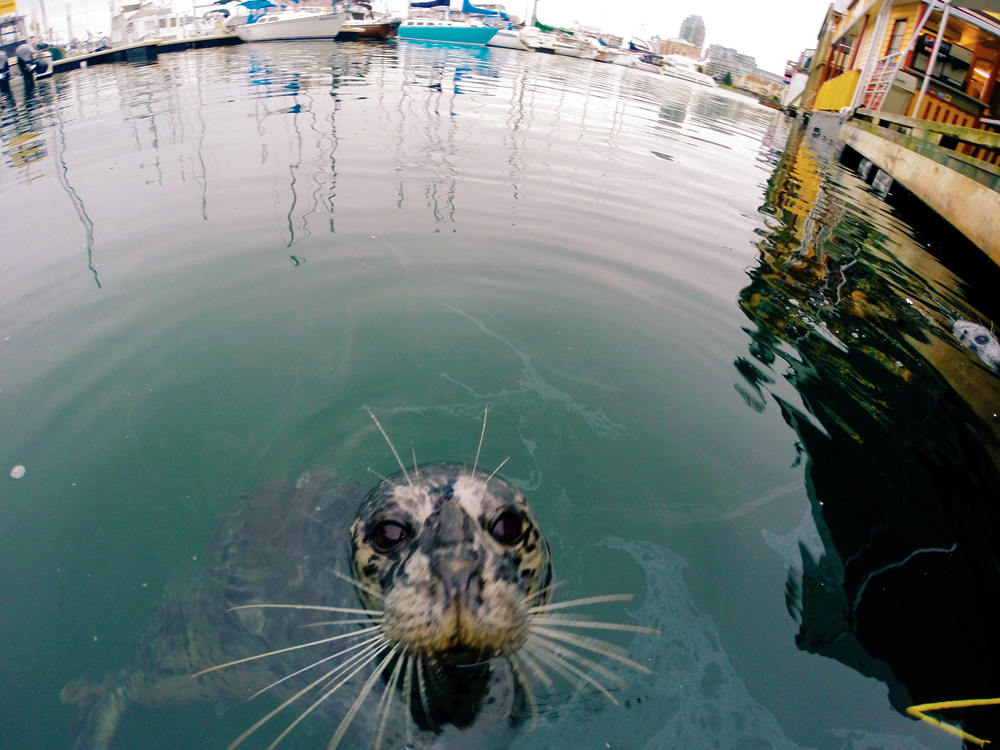 2015 Dates: Twice daily departures May 15 through September 15 (other times of the year by request)
Time: 9:30 am – 12:30 pm and 2:00 pm – 5:00 pm
Location: Ocean River Sports – 1824 Store Street in Victoria, BC (Map)
Cost: $75 Suitable for the entire family. (children under 12 – 1/2 price)
Kayak & Paddling Gear Rental: Included
This trip was made possible by Tourism Victoria.
All thoughts & opinions are my own.