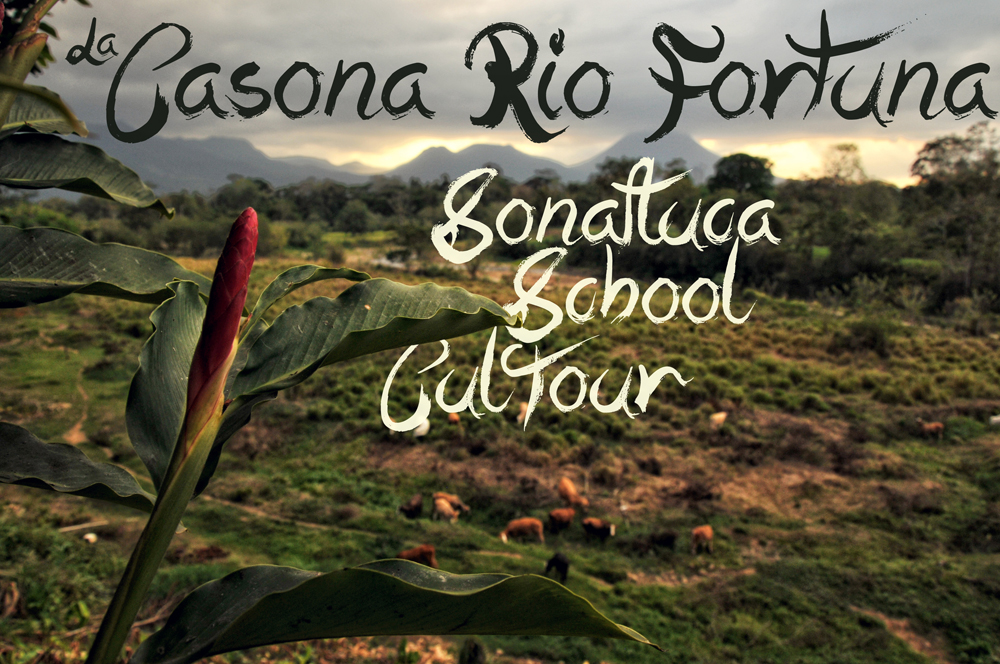 I love a good spin on words mixed with a step away from the typical tourist trail, and that's exactly was the Contiki CulTour was; a cultural tour of the rural Sonafluca village school and La Casona Rio Fortuna farm home.
After an adventurous morning of canyoneering, our group headed over to the village of Sonafluca's elementary school for a visit with the children, where they had prepared a performance of traditional dances for us. From the moment one little boy grabbed my hand to lead me into the school, to the moment one girl shyly told me I was bello, my cheeks couldn't have hurt any more from smiling so hard.
After their dance, we got to sit down with them to ask them questions and answer theirs. We learned everything from where each of them wanted to travel to their favourite fruits, and they were interested to know where we came from and what our favourite countries were.
Afterwards, they showed us around the school before we boarded a tractor cart to explore the rest of Sonafluca village.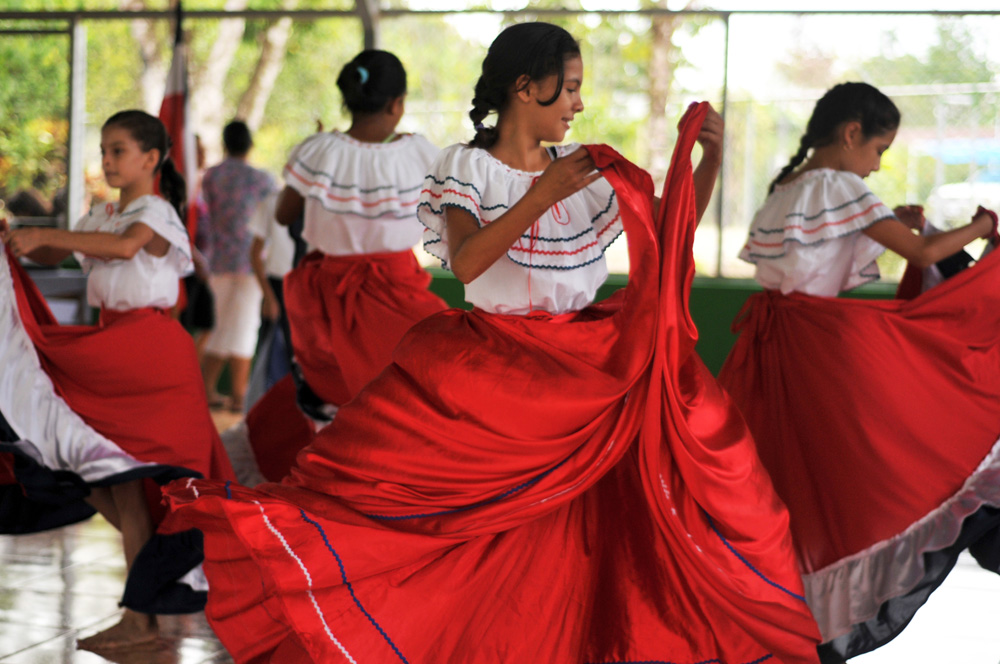 If Costa Rica is the happiest country in the world, Sonafluca must be the happiest place in the entire world.
There was just something about this cheerful little village that not only revealed a sense of contentment, but seemed to contribute some of that spirit on to us as visitors.
We passed colourful homes full of gathering families, little girls giggling as they played, and one young boy that couldn't wave his hand hard enough as he came running out of his home to greet us. Everyone in the village smiled and waved, and we began to mirror their upbeat demeanour.
I was still smiling from the school, and noticed as I looked around our little tractor wagon, that the entire group was beaming as well.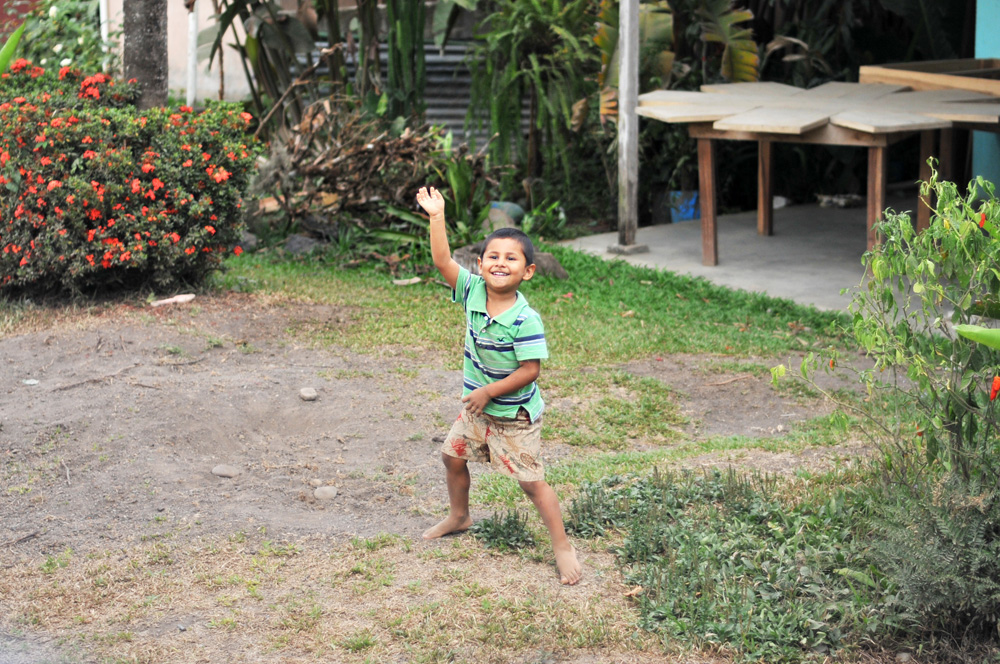 After a lively ride through Sonafluca, our tractor pulled into La Casona Rio Fortuna, an old farmhouse and home of  Milton and Eli Molina.
Milton showed us how sugar cane was crushed with the help of some very large free range oxen, and turned it into a strong rum drink that tasted like tequila. From there, we explored the farm a bit more before heading over to the kitchen.
Feeling the heat from the wood stove, Eli demonstrated how to create our own individual tortillas, where we got our hands covered in flour and marked each with our own design. Mine donned an SD, for my initials.
Shortly after our tortillas went into the oven, large platters of authentic Costa Rican cuisine appeared in front of us at a long table lit by the setting sun. There was rice, beans, yucca, fried plantains, cabbage, chopped tomato with seasoning salt and lemon juice, and chicken fillet, served on a banana leaf.
Followed by guitar serenades and a shot of homemade moonshine, we went home as happy as the Sonafluca villagers, to say the least.

This trip was made possible by Contiki. 
All thoughts and opinions are my own.
Visit La Fortuna on your own Costa Rica Unplugged trip.
Have you ever been on a cultural tour?