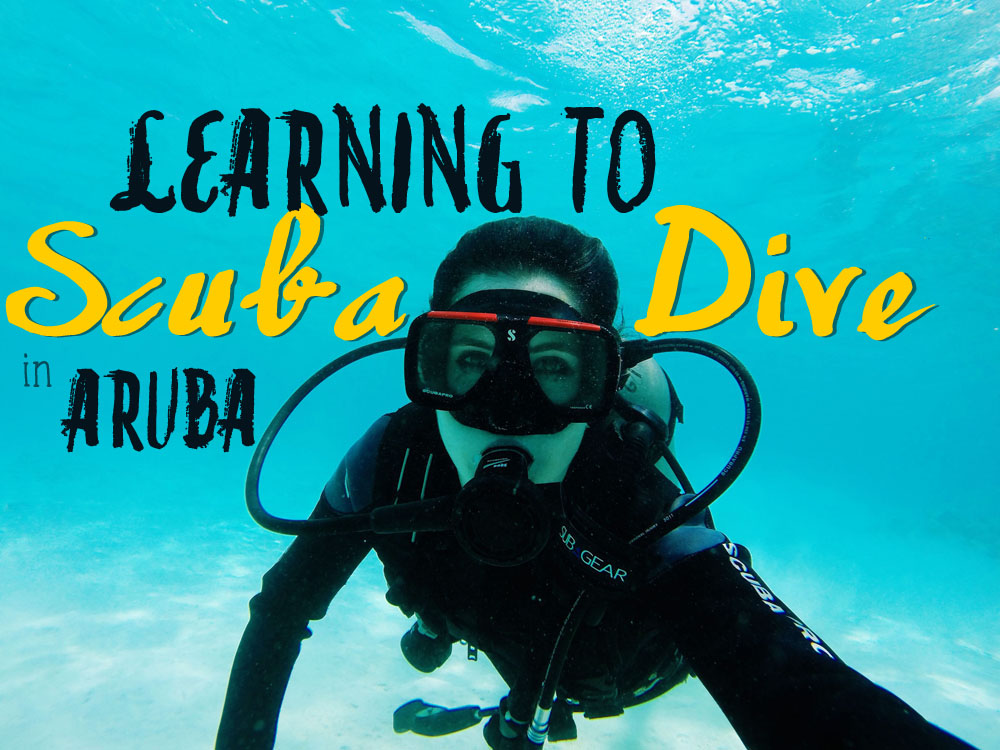 You may remember how I tried scuba diving for the very first time a few months ago in Ishigaki, Japan.
To make a long story short, things could have gone a bit smoother. I struggled to descend, due to a cold, and only made it down to about two meters in depth.
However, it was that experience that ultimately helped me overcome my fear of the ocean, so I promised myself that I would continue to keep trying it until I was fully comfortable with being below the surface.
Enter Aruba.
When looking through the Boardwalk Hotel Treasure Box, scuba diving was the very first card that I immediately drew from the pile and booked for my time on the Island.
What better place to try again than Aruba?
I booked a Half Day Discover Scuba Diving Experience with JADS Dive Center.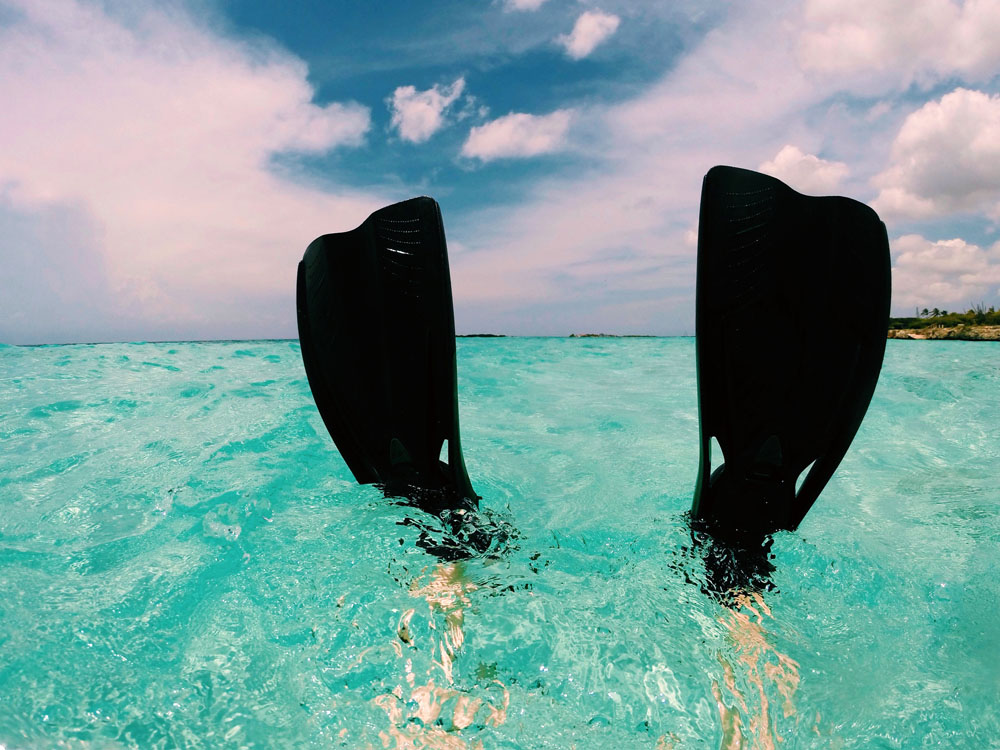 Our dive would take place at Mangel Halto, a popular walk out beach located in Pos Chiquito on the southeast coast just south of the Spanish Lagoon.
I've been to a good handful of tropical destinations; several Caribbean Islands, Southeast Asia, Central America, etc. But, Mangel Halto easily had some of the clearest and most vibrant waters I've ever swam in.
I heard nearby swimmers compare it to a bathtub, but I thought that it was way batter than a tub.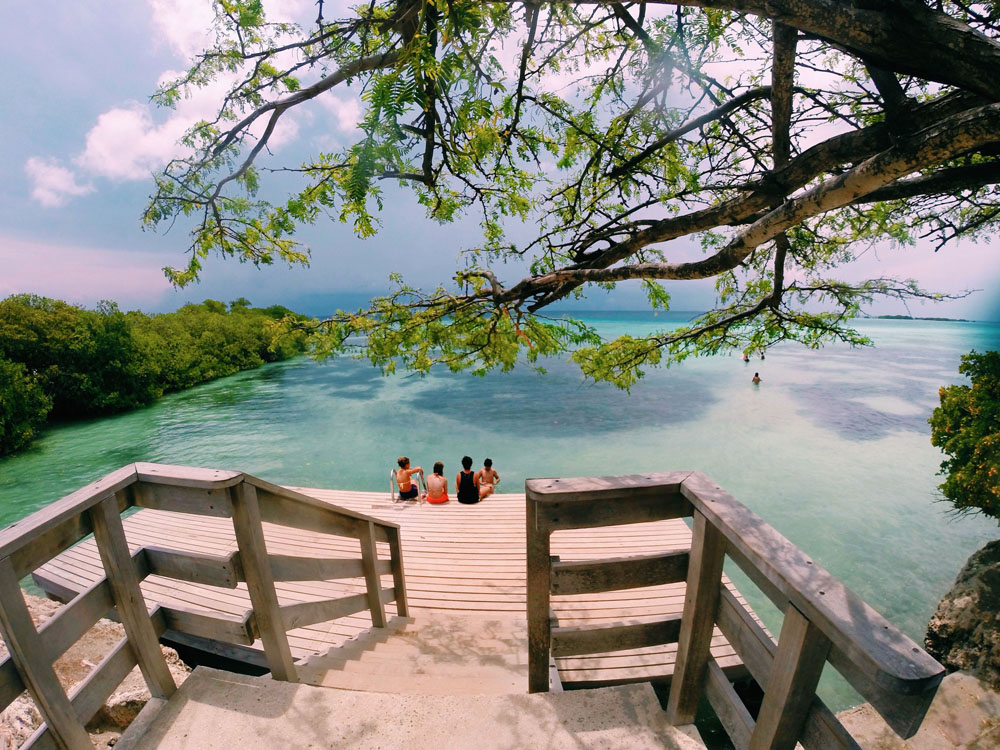 Over about four hours, our discovery dive would include the use of high quality equipment, a theory session, along with a skills session with the help of a talented PADI Instructor.
The theory session and testing took place back at the Dive Center, before we drove over to Mangel Halto for the skills session.
Once in the water, we began our safety training. First, we learned how to use all of the equipment correctly, then we practised losing and retrieving our regulator. We practised clearing the mask of any leaked water below the surface, by slightly lifting the seal, letting it flow in, and then blowing it back by nose. We used alternate air sources by trading with a partner and breathing from each others tanks.
These are things that I hadn't learned during my first time, so it had already put me off to a more comfortable start before going to deeper waters.
The water was shallows. Super shallow.
There were no waves, and there was no awkward boat straddling to get into the water. We were able to simply walk from the beach, through the waist length waters, and eventually descend only inches at a time.
I started slowly, concentrating on my breathing and taking it one flipper kick at a time. I followed along our instructor, without looking back, or up, and curiously swam toward each new thing he pointed out.
There were friendly fish, large corals, brightly coloured moray eels and all kinds of quirky little sea creatures along the ocean floor. I reached out my arms, feeling weightless, and finally smiled behind my regulator.
I felt relaxed.
That's when I glanced up. The surface of the Sea rippled and glistened way above me as I floated comfortably at the bottom. My eyes widened in surprise that I had made it down so deep without even realizing what had happened.
I was actually diving!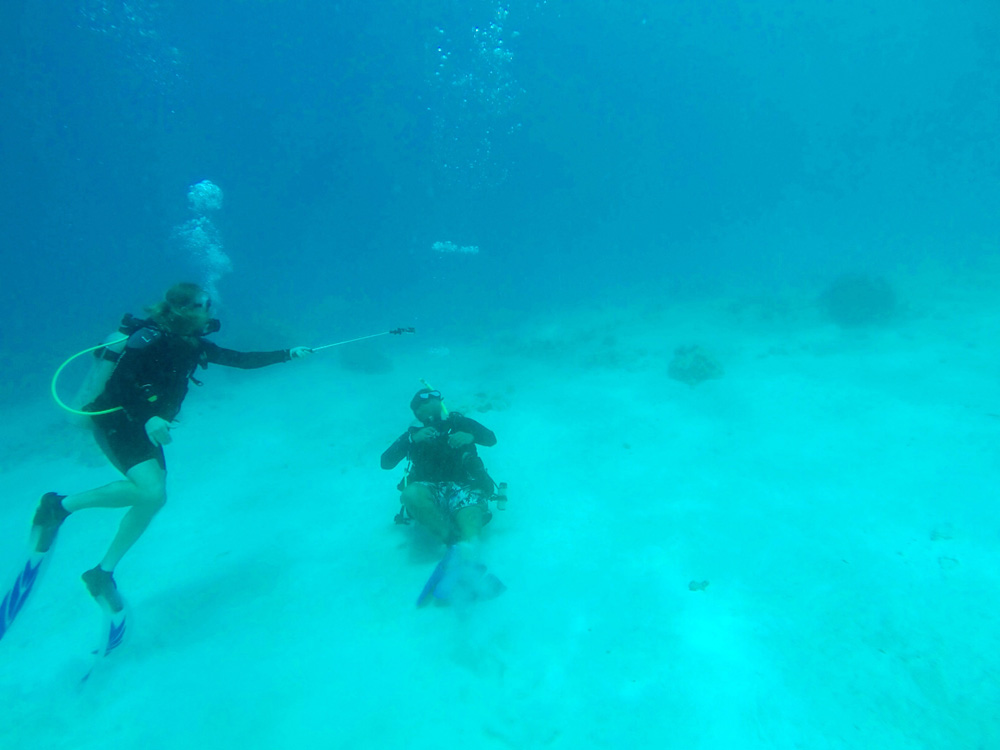 Our instructor did some tricks, and created bubble rings in the water. He pointed out some more things and continued to descend along the ocean floor.
That's when my ears started to pop, with volume. It started as a crackle unlike any I had ever heard, and got noticeably louder as we moved downward. I tried to ignore it, but eventually my head started to feel like it did that day in Ishigaki. At 8 meters (26 feet) I knew I had reached my limit for the day.
I motioned upward, and my instructor obliged.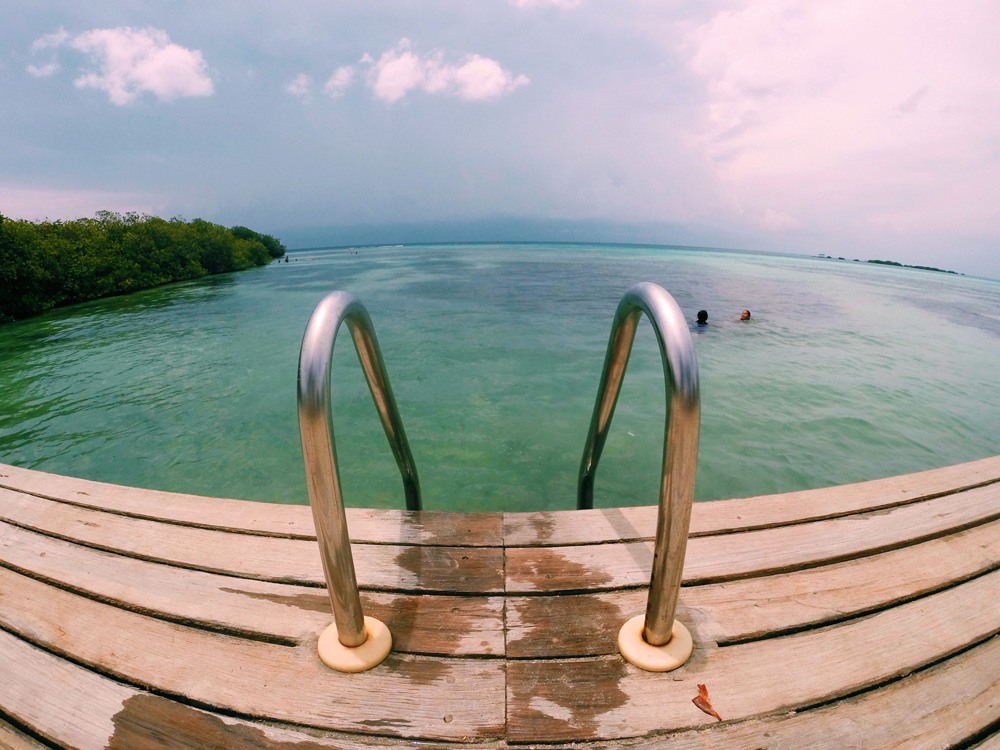 I know that scuba diving is something that is going to take time for me. It will take a few dives before I can get to any impressive depths, but I do plan on getting there. I am not going to give up on trying, and I will do even better next time.
I'm pretty thrilled at the progress I made this time, and it's all thanks to the great instructor of JADS Dive Centre.
It's certainly going to be hard to top diving in Aruba.
Here are some more photos of the experience: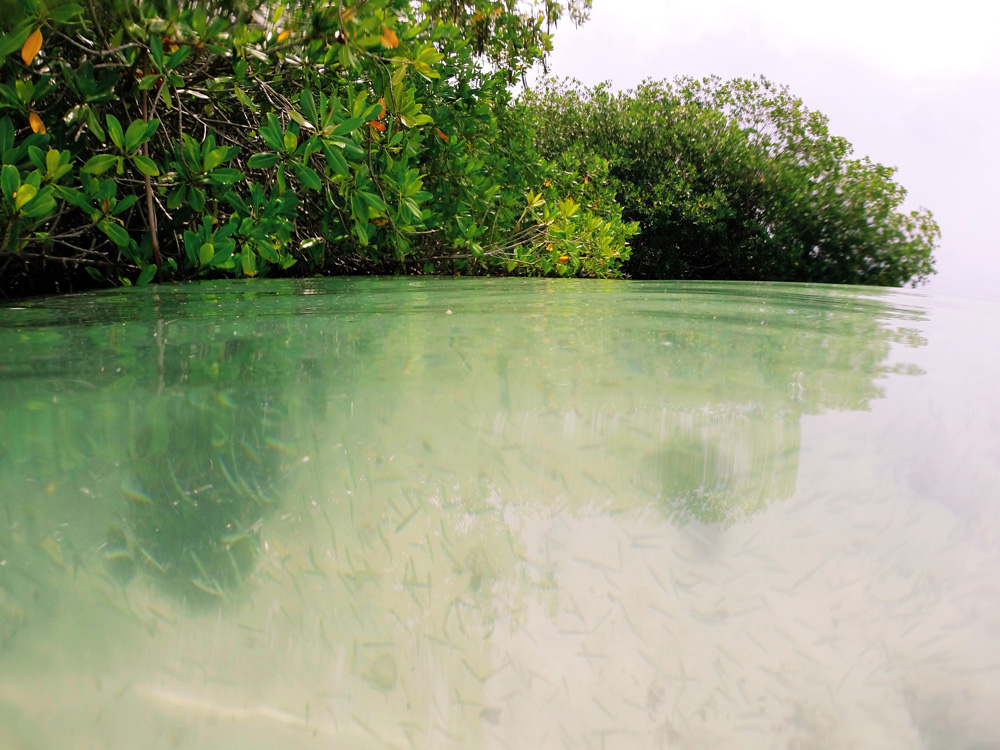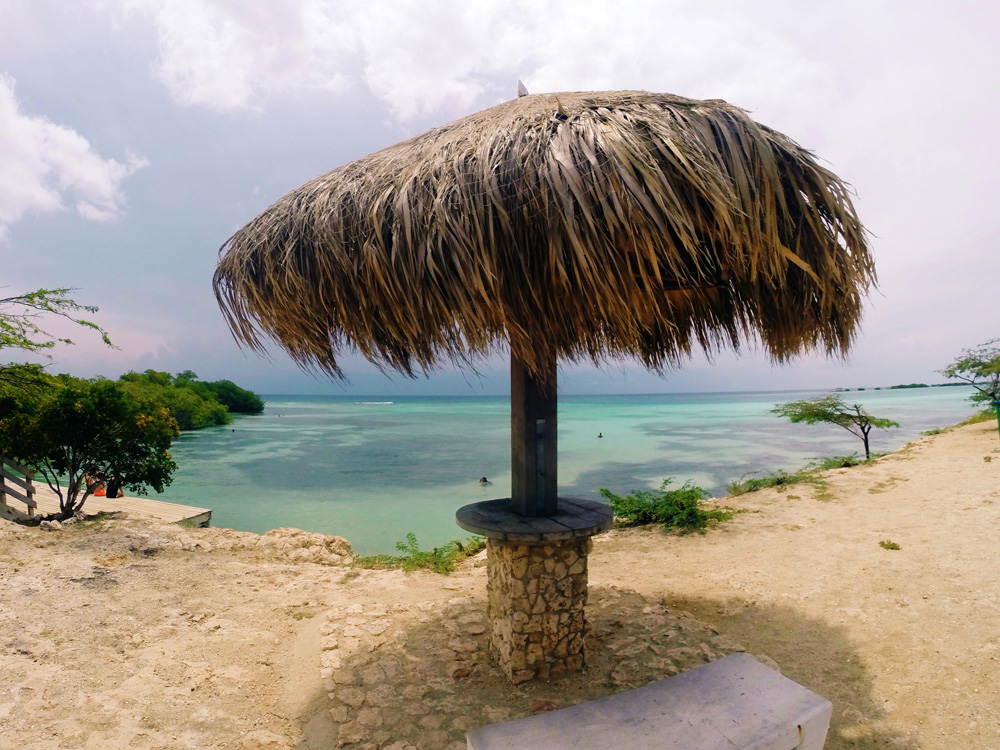 This trip was made possible by Boardwalk Hotel Aruba.
I chose scuba diving from my Aruba Treasure box.
All thoughts & opinions are my own.