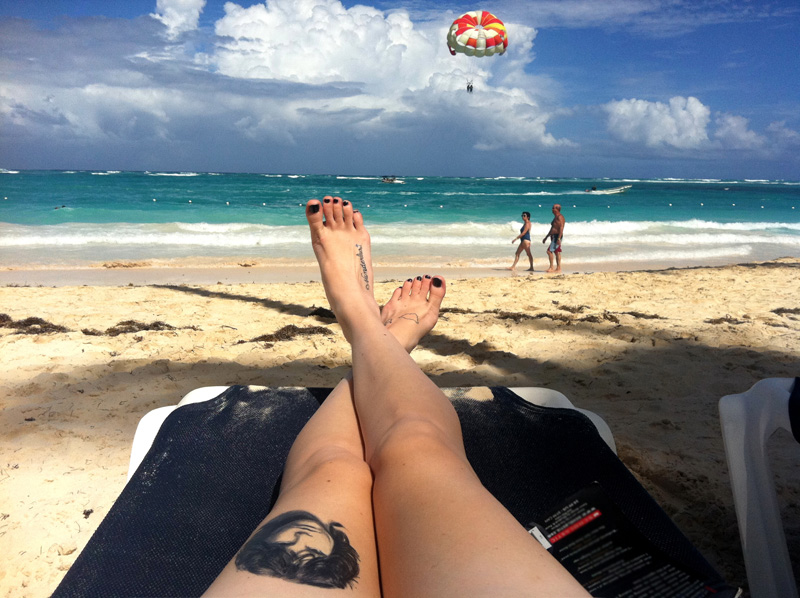 I never really traveled when I was growing up, so I had not experienced the conventional Caribbean family vacation that most people in North America take several times throughout their lives. *shakes fist at the rest of you*
Once I finally started traveling on my own I took off into the world with a determination to seek adventure and be shocked with adrenaline-ridden activities in remote destinations, therefore repeatedly side-stepping the colloquial beach holiday.
This week, I finally found myself pleasantly laying on a beach chair, drink in hand, under the hot Dominican sun in Punta Cana at the Grand Palladium Resort & Spa. I didn't have my laptop or iPhone with me; I held nothing but the world's most delicious drink (a banana mama) and a good book.
There was no schedule to be followed and nothing that needed to be done. If I lowered my book I was rewarded with a view of crystal clear turquoise waters and pure white sand for miles in both directions.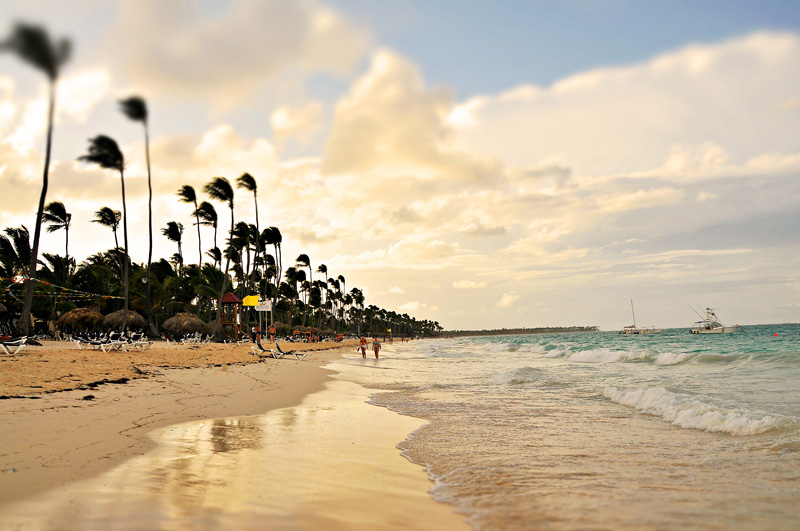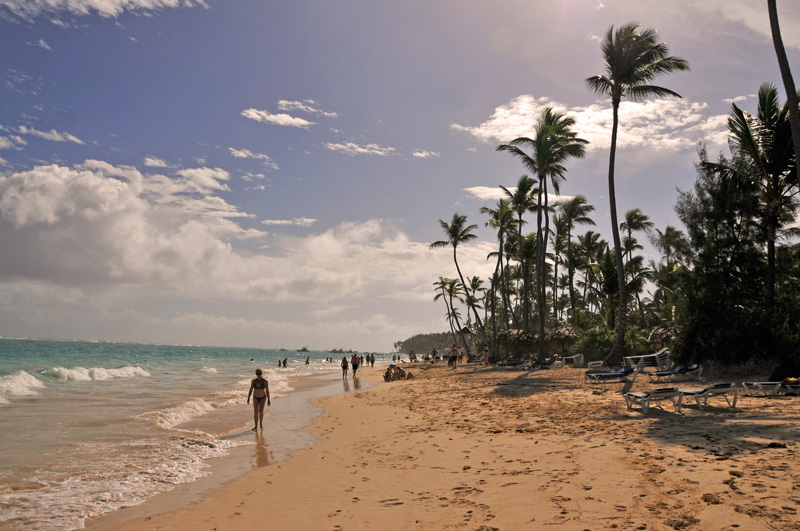 I found myself simply laying there for hours, sometimes doing little more than just staring at the surf or watching the clouds pass by in the sky above. If I closed my eyes, it didn't go away. I could smell the ocean salt, hear the seagulls and feel the sand between my toes. It was unadulterated heaven.
I usually travel alone, but this time I had one of my best friends with me. It was great to have someone there to experience it all with, as I would normally have enjoyed it on my own, and then wrote about it here later on. I was happy to have her there with me.
Every once in awhile we would change it up by heading over to the pool. We set our things down in our "usual spot" under the grass umbrella, dive into the pool and make our way over to the pool bar without ever leaving the water.
After the first day we didn't even have to place an order, the bartender would simply give us a nod and our drinks would magically appear in front of us.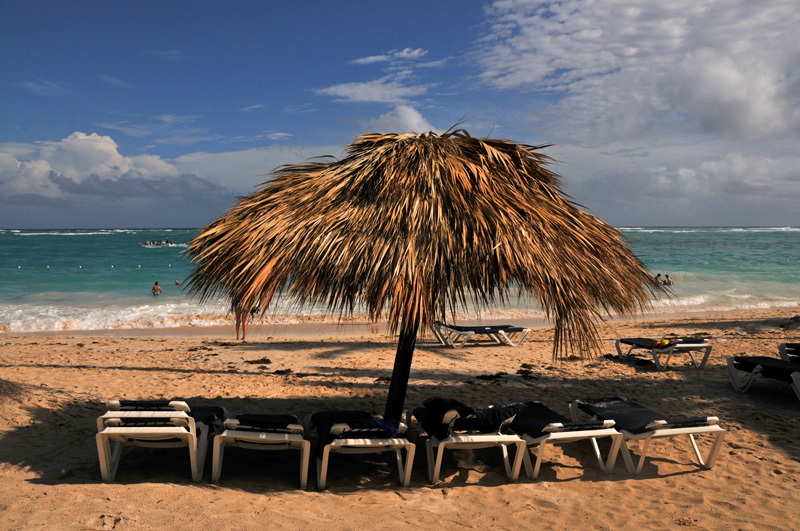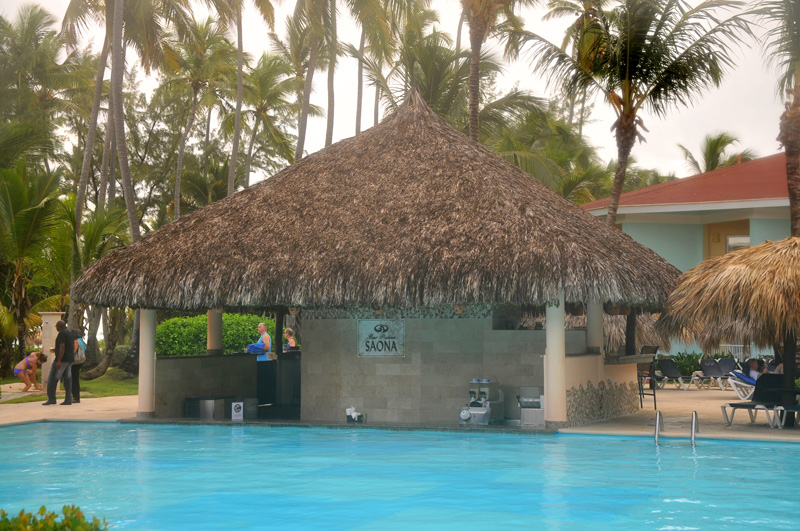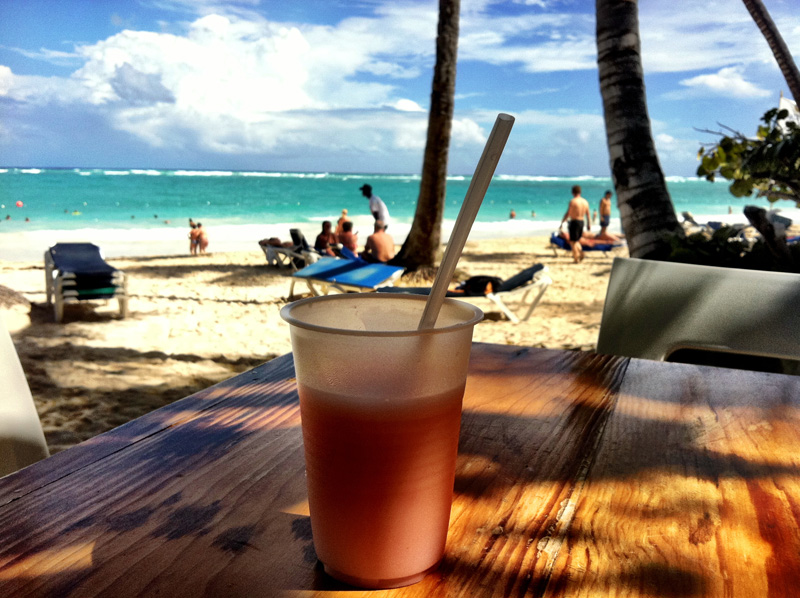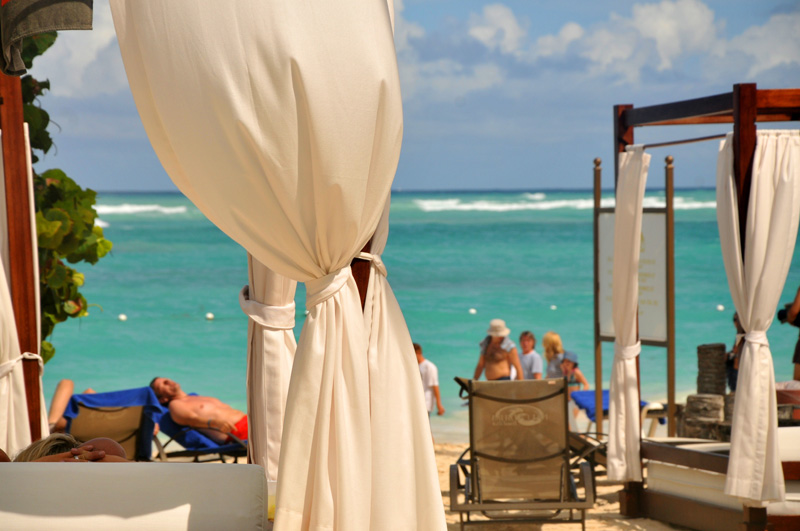 Several banana mamas later, we would go back to the beach and immediately run out into the water. There is no way to explain the water of the Caribbean Sea, other than it feels like an enormous warm bathtub.
We floated around in the waves, bobbing up and down and jumping when the waves became too high. To liven things up a bit, we stood in the break zone, facing the beach, and waited until a wave would unexpectedly crash over our heads, knocking us into the water–hysterically laughing the entire time and causing the people on the shore to look at us like we were crazy.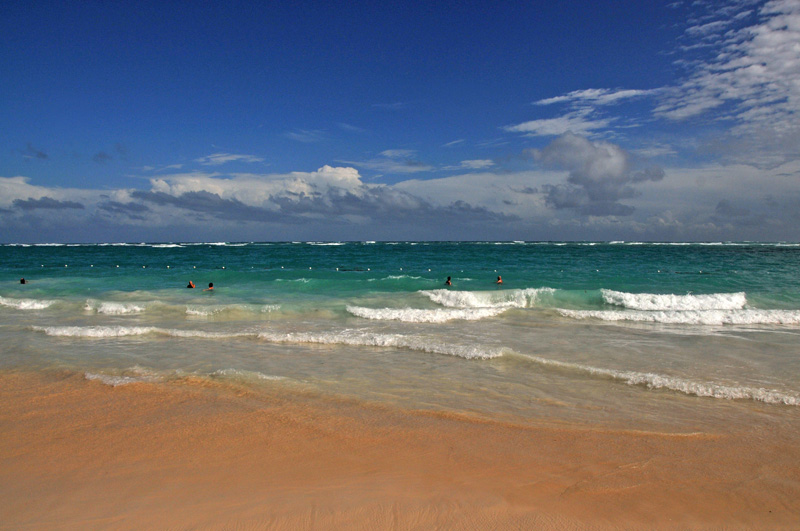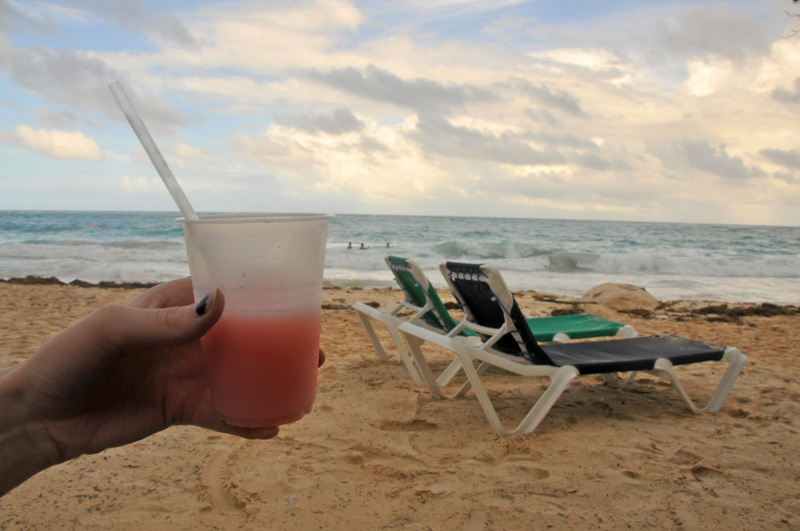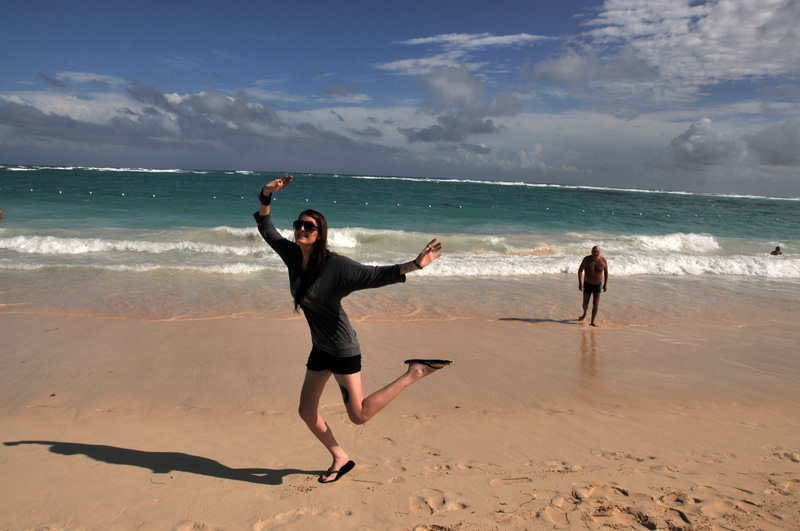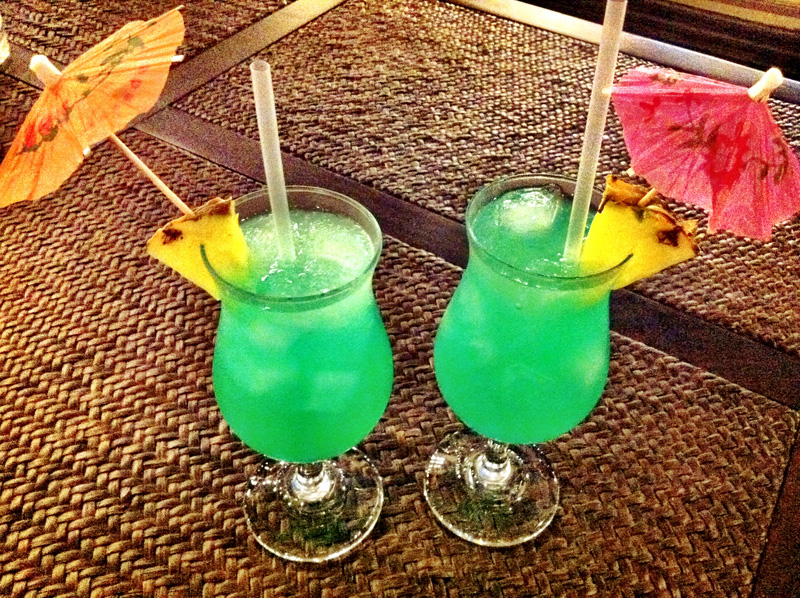 During the times that we were not on the beach, we were eating. Eating our lives away and stuffing our faces with carb after delicious carb and every other delectable dish you could think of.
If I wasn't floating away on the heaven that was Bavaro beach or salivating over scrumptious selections, I was hanging out on our room's balcony with Mandy or playing with flamingos in the central pond. There was never a lack of things to do, yet we always felt perfectly comfortable doing nothing.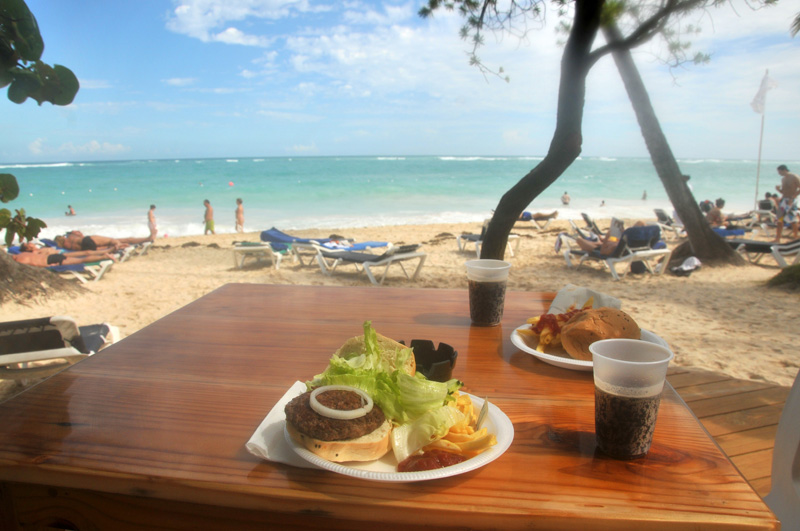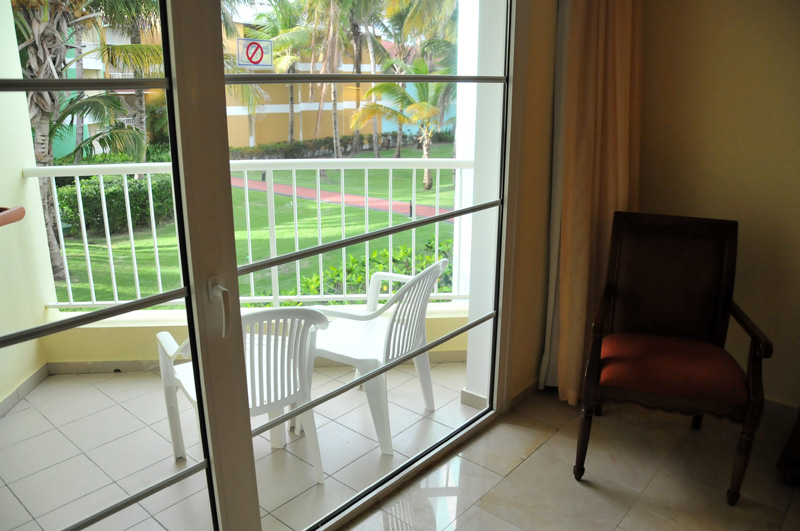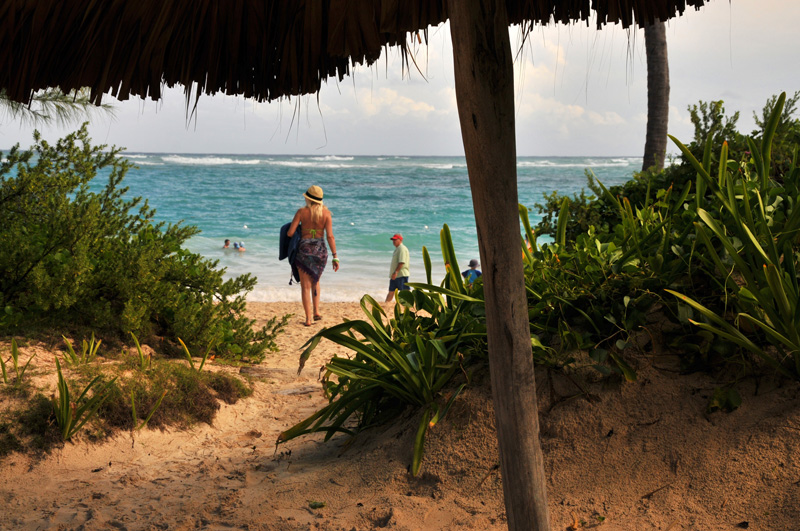 After seven years of exciting and exhaustive adventure travel and a lifetime of constant electronic connections, it was an incredible treat to slow down the pace, disconnect and truly take a break from life and simply relax.
Thank-you, Punta Cana.
—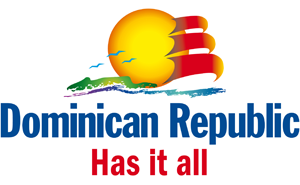 This trip was made possible by Go Dominican Republic.
All thoughts and opinions are my own.